Yarn Shop Day 2015
Saturday saw the second ever Love Your Yarn Shop Day in association with Let's Knit magazine. We were ever so excited in the run up to yarn shop day as we had some real treats in store for our customers, including spinning, amigurumi crochet and sock knitting. The day itself did not disappoint, it was fantastic to see the shop bustling with customers and the demos being watched with eager eyes.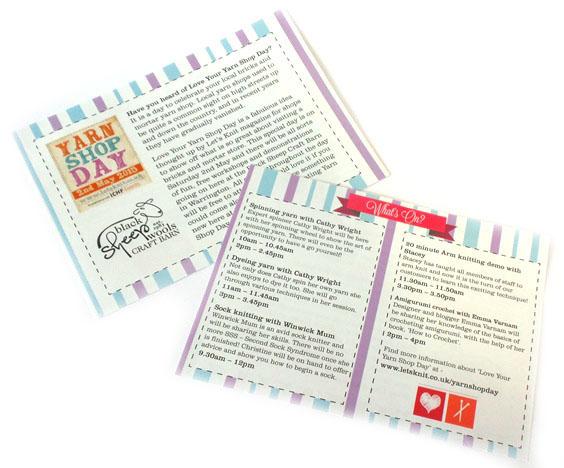 The day started with Blogger Winwick Mum, aka Christine holding a sock knitting clinic. Christine was on hand to offer advice to sock knitting newbies, helping folks get over the fear of SSS (second sock syndrome) basically having just one lonely sock lying around waiting for a second sock that will never get knitted.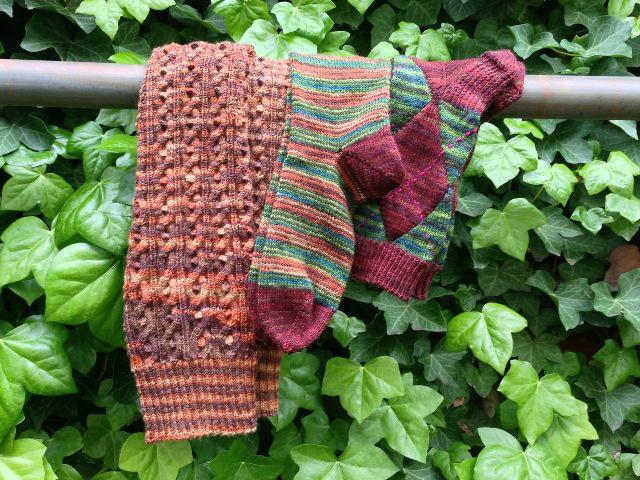 Winwick Mum is holding a sock along over on her blog, where she will be working through the anatomy of a sock week by week. This is a fail safe way for all beginners to get to grips with the art of sock knitting. Take a look and join in the fun over on Winwick Mum's blog.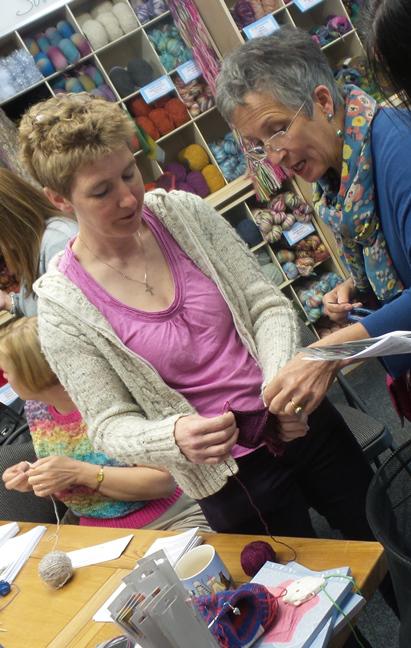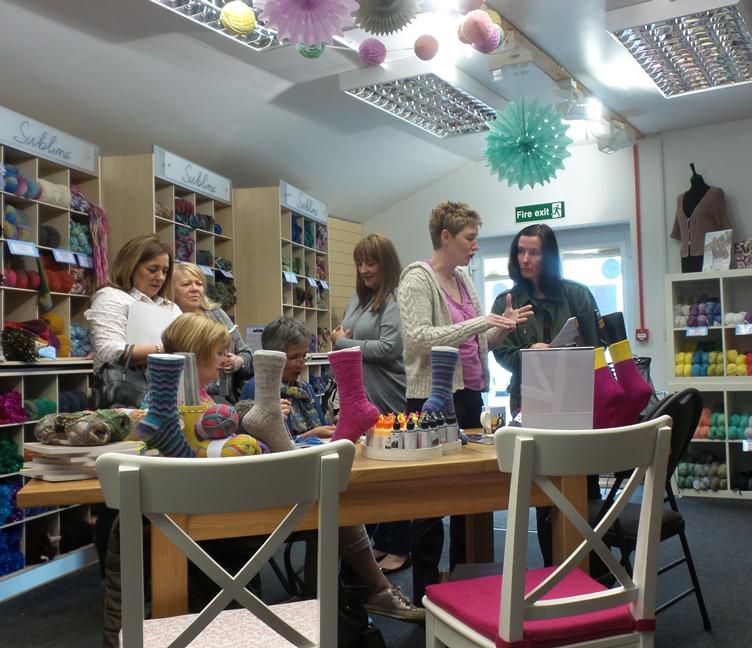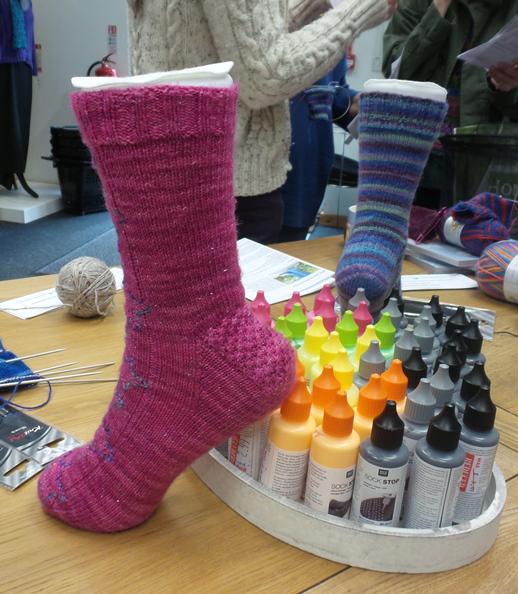 Throughout the day Black Sheep Stacey was showing off her party trick - arm knitting. Here she is during her afternoon demo of the really quick knitting technique. You will have a scarf knitted up in no time at all! Stacey is using DY Choice Chunky Chain.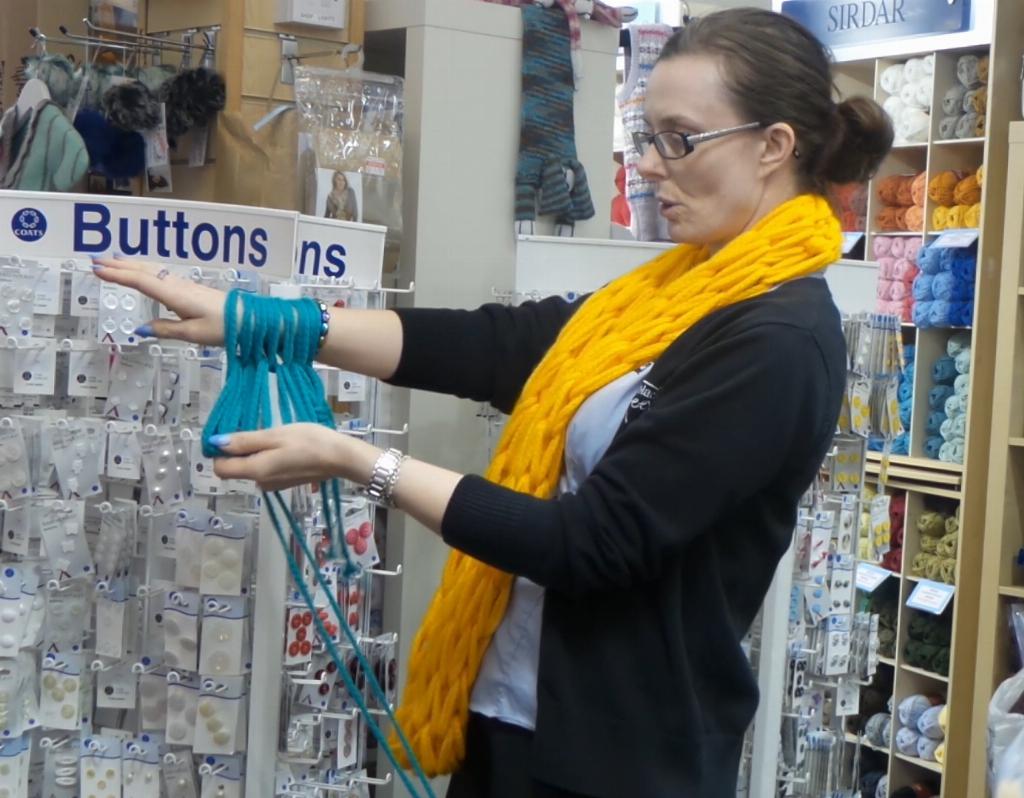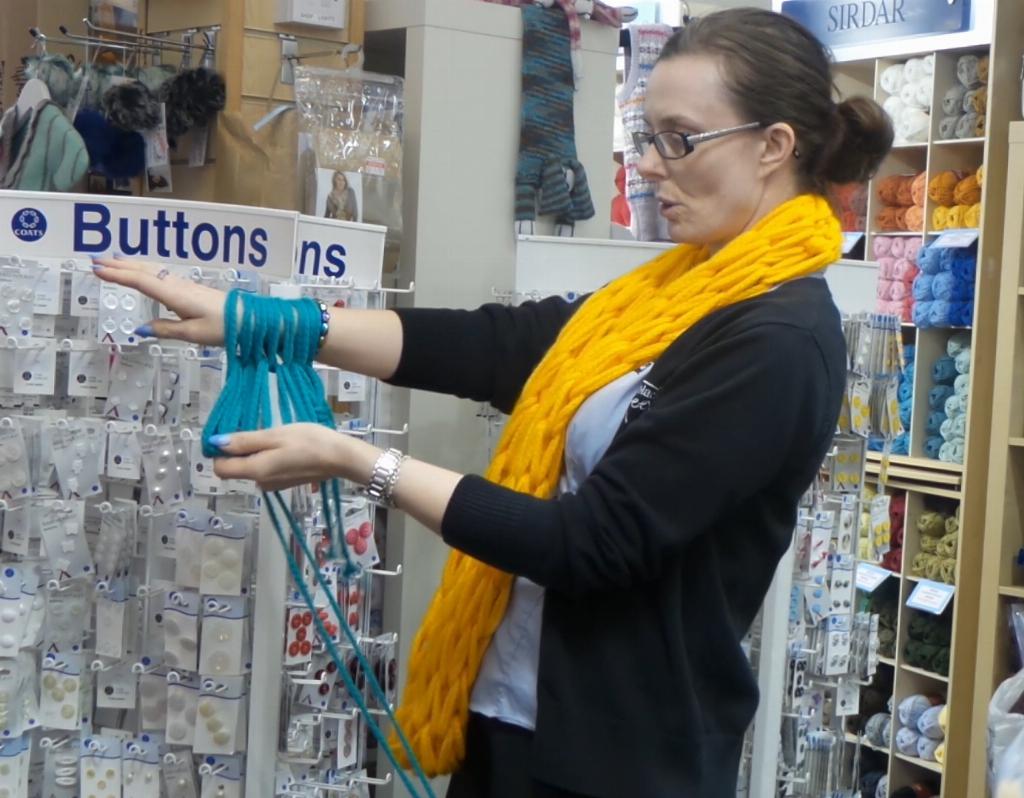 Cathy Wright was in our workshop room demonstrating spinning and dyeing yarn. She was very popular throughout the day and had her dyed hank of yarn blowing in the wind outside to dry. It was lovely to see the traditional methods behind the yarn. Cathy made dyeing your own yarn look so easy. The colour stripes she created were magnificent.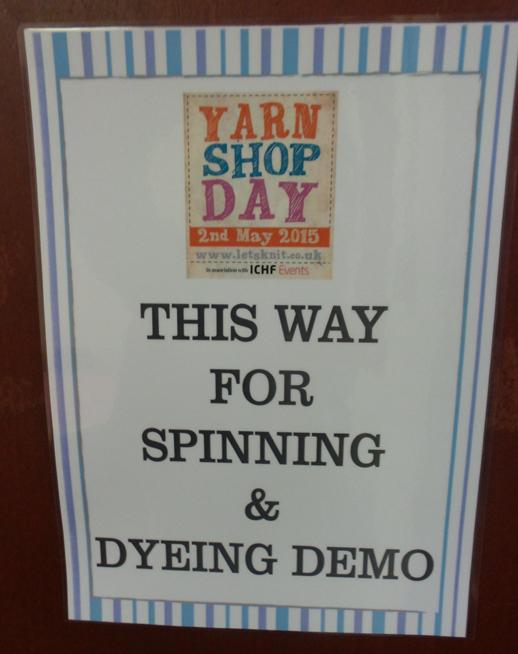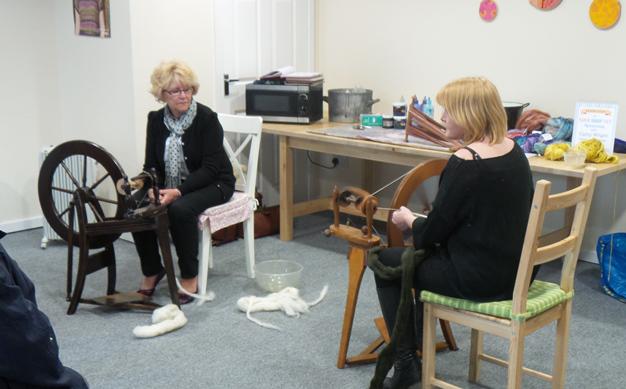 Beautiful wool top ready for spinning.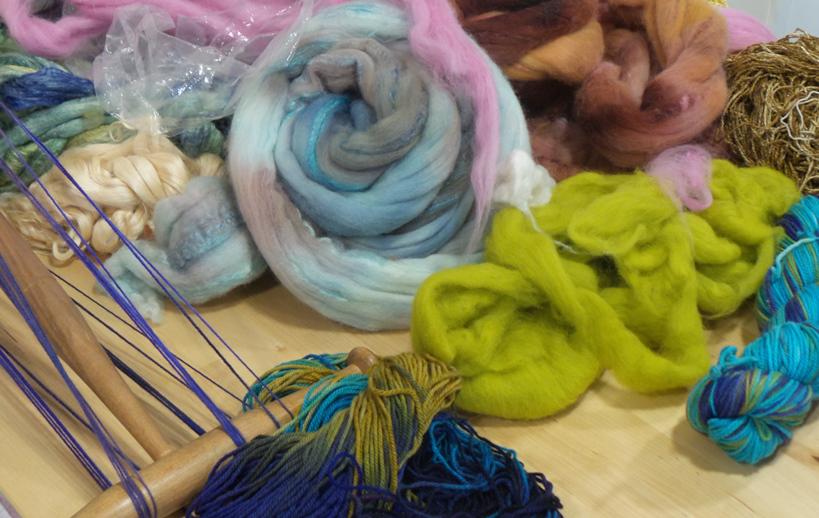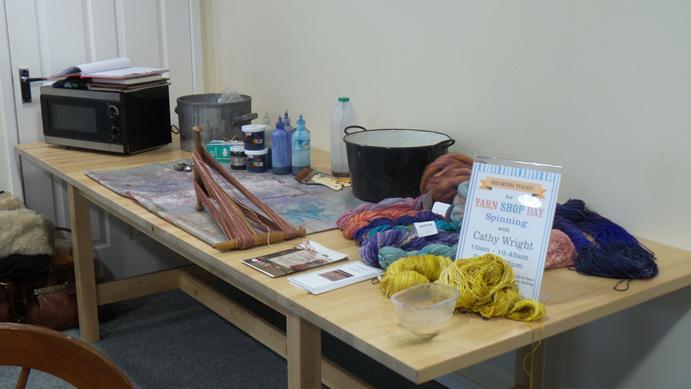 Check out the vibrant colours in this freshly dyed hank!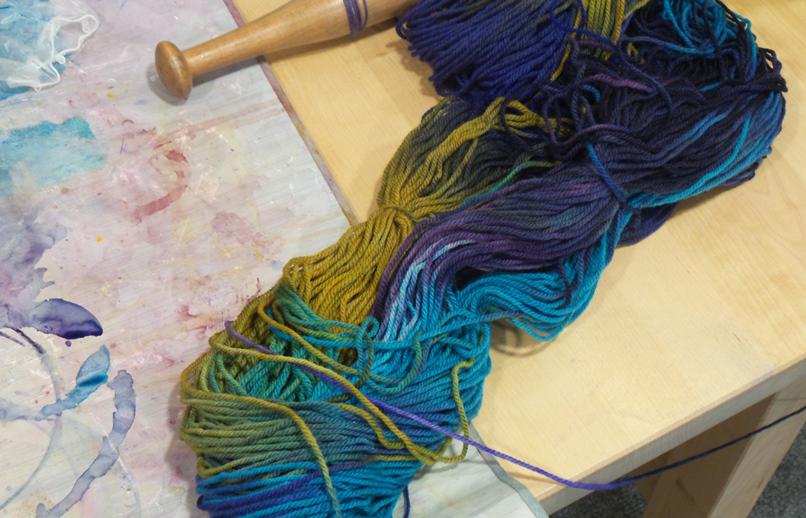 Cathy and Christine (Winwick Mum)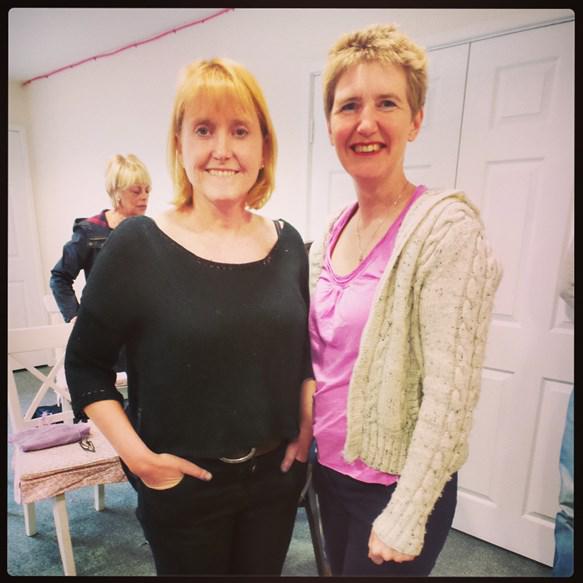 In the afternoon we had a quick change around ready for designer and blogger Emma Varnam. She brought a whole host of cute, crocheted characters with her including the fabulous beach hut doorstop she made for Inside Crochet magazine.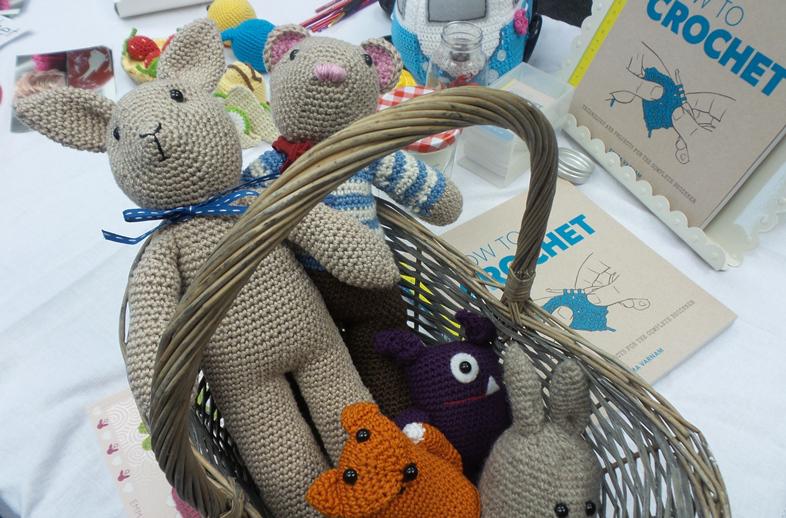 Emma happily signed copies of her books - How to Crochet and Crocheted Keyrings and Charms, whilst giving tips on crocheting amigurumi toys.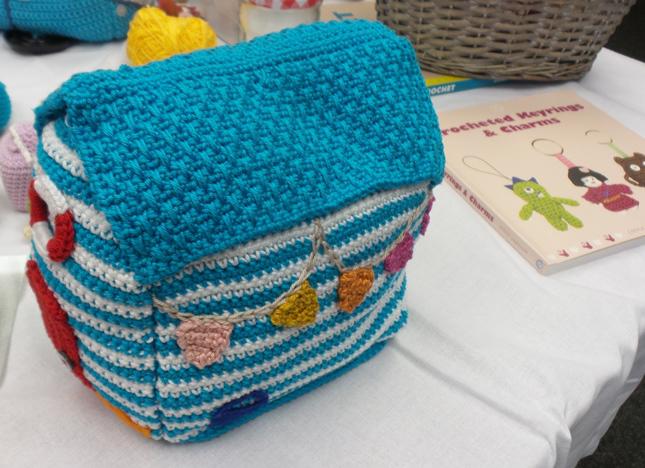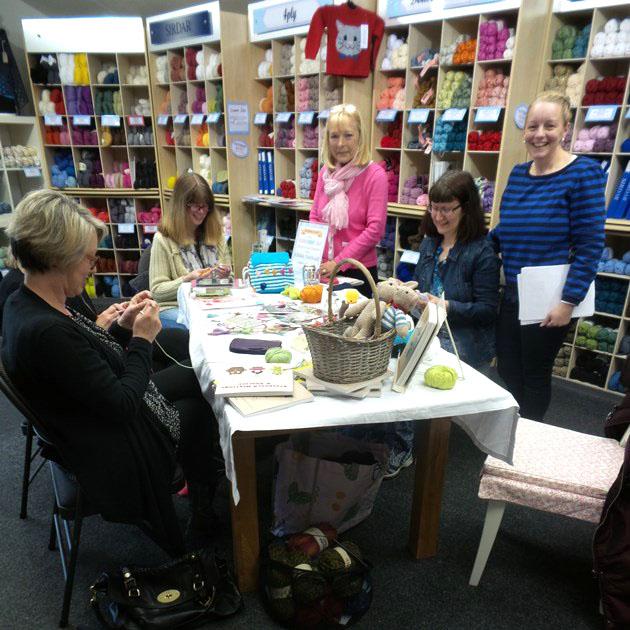 Thank you to everyone who came along and supported Love Your Yarn Shop Day. We are already starting to think what we can do for 2016!
You can now watch our video montage over on our YouTube channel.