Meet our Rowan Consultant - Melanie Boocock
We are still very excited about the Black Sheep Craft Barn becoming Rowan's Flagship Store of the North of England. Our Rowan area is just delightful, we can't stop talking about it! This week I interviewed our Rowan Consultant, Melanie Boocock to find out a bit more about her love of knitting and crochet. Melanie is in store every Wednesday and Saturday on hand to help with all of your Rowan queries, offering advise to help choose your next Rowan project. Next time you are visiting why not pop over and say hello.

On Wednesday 23rd August we are having a mini celebration in store for the arrival of new season Rowan yarns and books. Why not pop in for a glass of bubbly and chat to Melanie from 11am - 2pm to discover what's new from Rowan.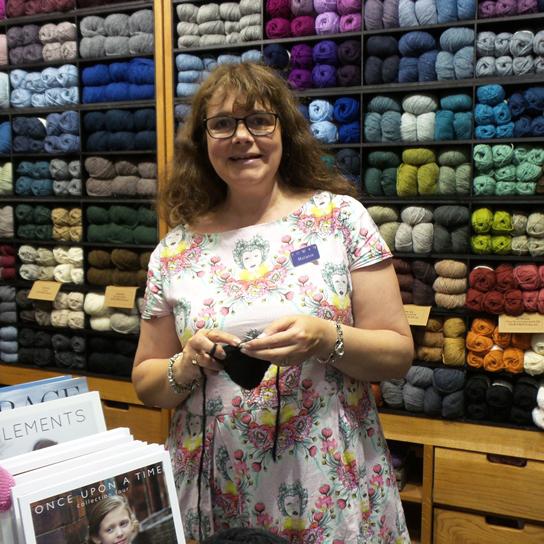 Let's go back to the very beginning….when did you learn to crochet / knit? Who taught you?

I learned the basics when I was very young from my Mum and my Nanna. My Nanna and Great Nanna were always knitting and crocheting. I wasn't very interested then. I wish I'd taken more notice. I didn't take it up again until much, much later. I then became totally addicted to knitting first, then added crochet.

Can you remember the very first thing that you made?

Not really. I do remember knitting with really big, wooden needles and chunky blue yarn. I think it was probably destined to be a dolls blanket. I don't remember what happened to the knitting but I still have the needles.

We have enjoyed having you here at the Craft Barn teaching Rowan workshops, it was great to hear the news that you were going to be our Rowan Consultant. How are you finding your new role?

It was very exciting for me too. I love it. Who wouldn't enjoy working in such a beautiful environment, surrounded by so much inspiration?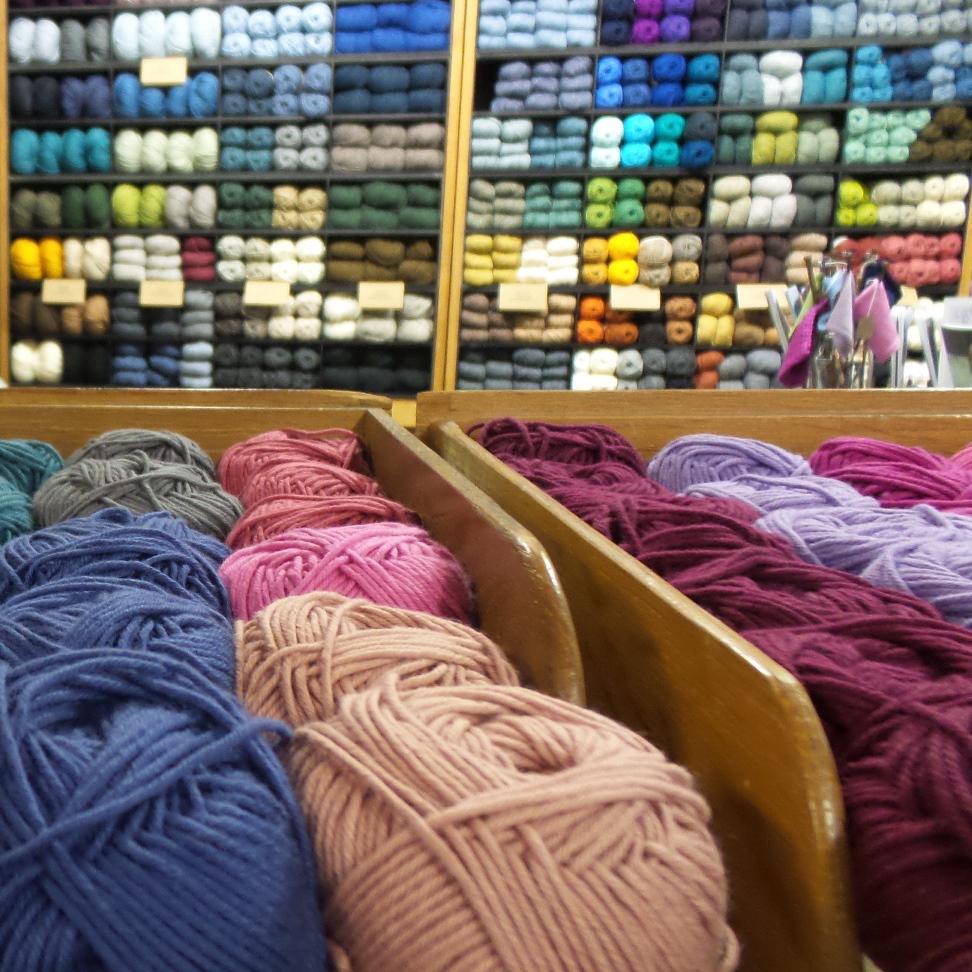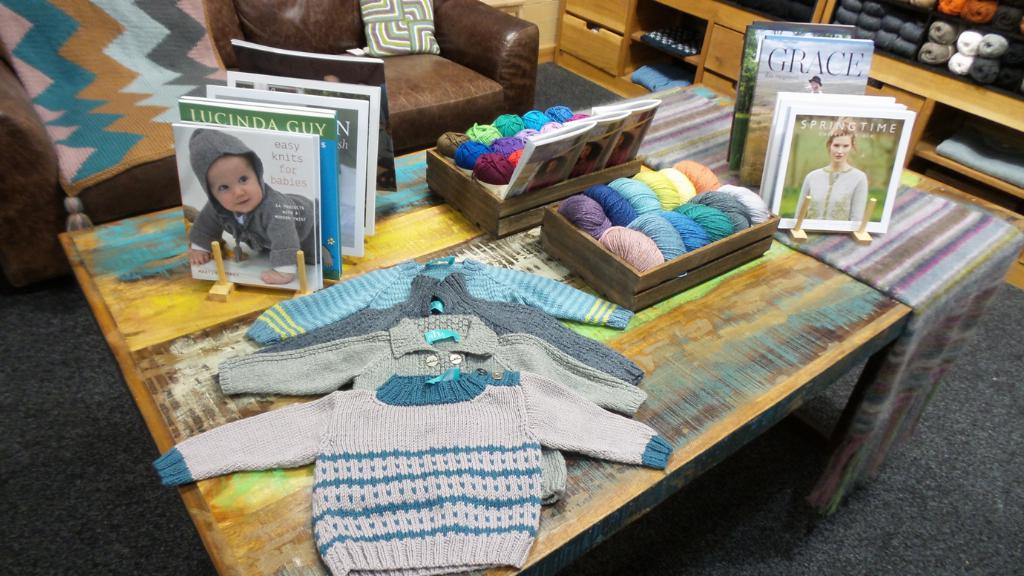 What does your role as Rowan Consultant involve? What do you have planned for Black Sheep Craft Barn customers?

I'll be available to help choose projects, select yarn and put colours together. I will offer tips and advice about knitting and crochet techniques. I've taught Professional Finishing for years so I can help with seams, picking up stitches etc. If you fancy trying out a new technique I can help you get started and answer any pattern queries. Look out for events and demonstrations in the future. I am hosting some sessions for the Lisa Richardson Crochet along throw which started on 3rd August. Join me at the Craft Barn on 16th and 26th Aug between 10.30-12 (more dates will follow).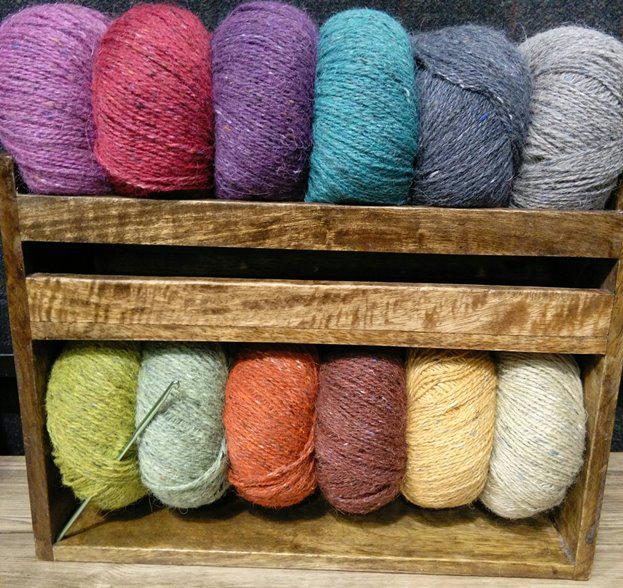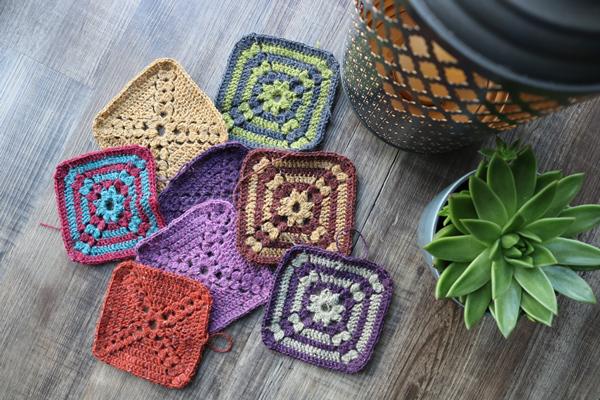 Difficult question, but if you had to pick just one which would you say is your favourite Rowan yarn?

Too hard. I really love Summerlite 4ply. It's a beautiful, soft cotton yarn.  My favourite cardigan is Armandier by Martin Storey. I wear it a lot. My favourite techniques are fairisle and lace. For those I couldn't live without our gorgeous Felted Tweed or really luxurious Kidsilk Haze. For crochet I really love Cotton Glacé.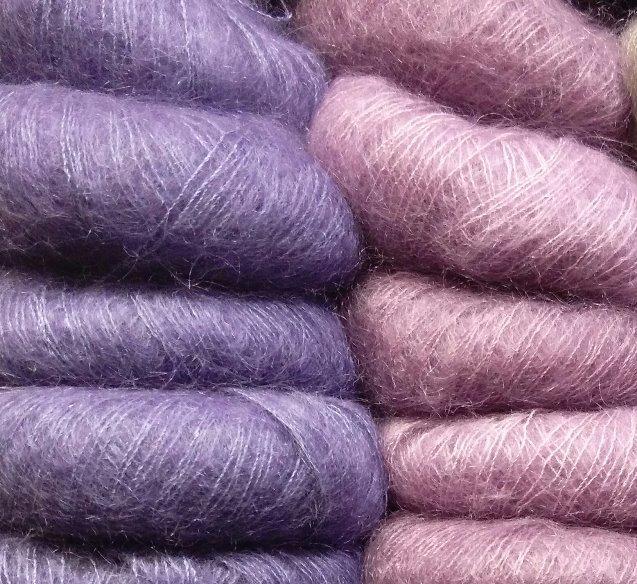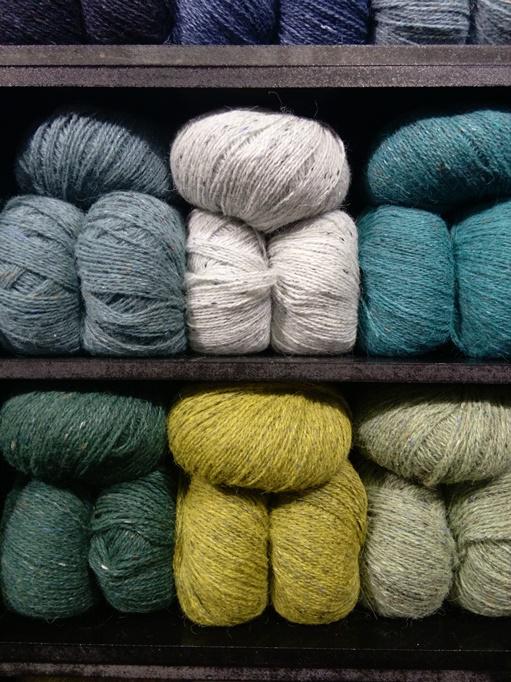 Do you have a colour that you are always attracted to in yarn?

I love colour, in particular blues, pinks and purples. That could be jewel tones or pastels and everything in between.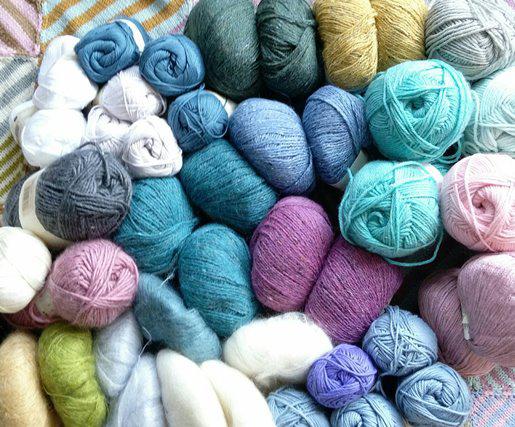 What is your top knitting tip and top crochet tip?

It has to be take the time to make a tension swatch. This will make sure you have a fabric you are happy with and a finished item that fits.

You have already seen the new yarns and pattern books coming up for autumn winter 2017. Can you give us an idea of the things that we can expect to see? 

There are beautiful, jewel tones and softer blues and neutrals. The collection for Autumn/Winter showcases some very luxurious fibres. Techniques include fabulous cables, gorgeous colour work, pretty lace and beads. I particular like the styling in Rowan Magazine No. 62 and a collection of designs for men by Martin Storey. There are some lovely patterns for accessories too, perfect for gift knitting. Look out for Georgia Farrell. I think her designs are stunning. There's also a cute collection by Jem Weston to look forward to.

What projects do you already have on your to-do list for autumn?

I will be doing the Lisa Richardson Crochet along throw in Felted Tweed. I also plan to knit a lovely little cardigan, designed by Martin Storey, in one of our select yarns. I have my eye on a long cardigan using Kid Classic. Crochet, with Felted Tweed and Kidsilk Haze held together, may also feature. In Autumn I start my present making. There are some accessories that will be perfect. That's probably enough to be going on with………

Where is your favourite place to knit or crochet?

I knit or crochet anywhere and everywhere. At home I sit on my sofa or in the garden. I knit in cafés, on trains, buses and boats. I was once knitting in a beautiful café in the Museum of Scotland, in Edinburgh. I got up to go and tell my husband something. I took my knitting with me. Unfortunately I left the ball of yarn behind. I managed to wrap yarn around various tables and people in the café. Long car journeys are very productive. I knit in parks, alongside the canal, on the beach but my all time favourite place to take my knitting/crochet is Whitby Abbey. I can always find a peaceful corner and the views are spectacular.

[caption id="attachment_11739" align="aligncenter" width="468"]
Melanie wearing her 'William' jumper knitted in Rowan Felted Tweed[/caption]

[caption id="attachment_11758" align="aligncenter" width="468"]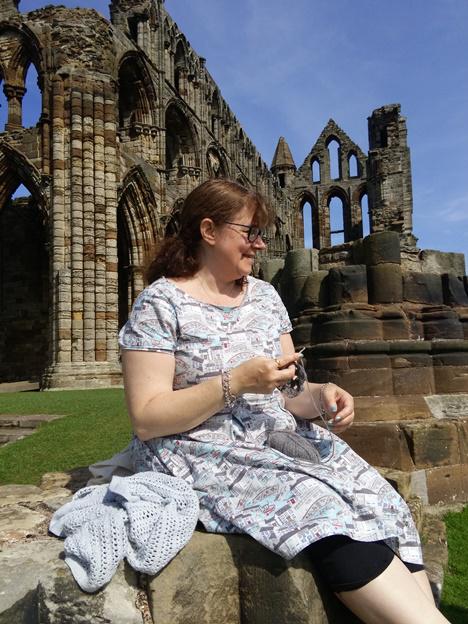 Melanie at Whitby Abbey[/caption]

How many WIP's do you have on the go at once? Are you very methodical with your projects?

I have a number of projects on the go at once, both knitting and crochet. At the moment I have 3 active WIPs and a couple that have been on the go for a while. I once challenged myself to work on one project at a time. I kept that up for a year. I made much less that year than I normally do. I like the variety I get from having a few things on the go at once.

[caption id="attachment_11738" align="aligncenter" width="450"]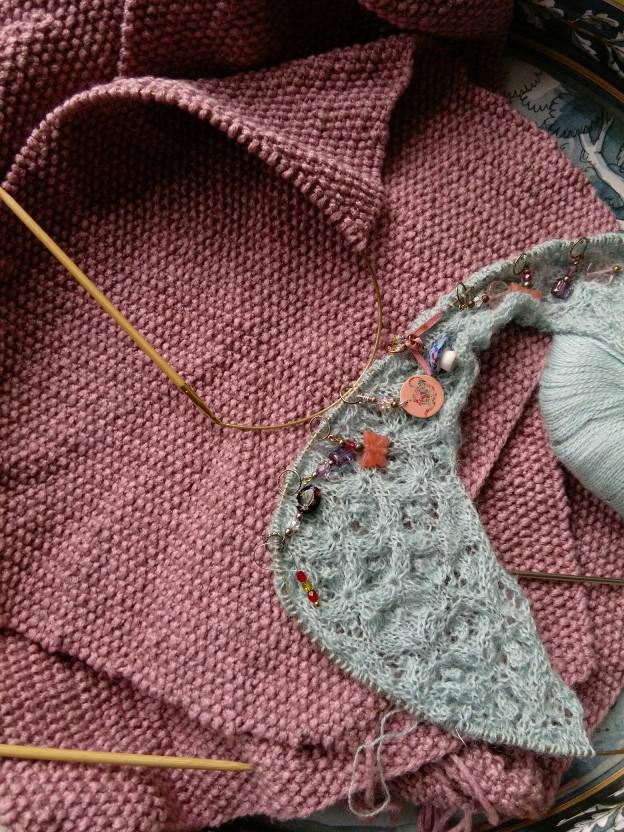 Jampa by Marie Wallin in Rowan Softyak Dk & Fenay by Ann Kingstone in Fine Lace[/caption]