Finished Spice of Life CAL Blankets
I have lots of finished Spice of Life Crochet Along blankets to share today. Over the past few weeks I have gradually been collecting photographs of Black Sheep Wools staff blankets. When Sandra (Cherry Heart) set out with her crochet along she probably hadn't imagined how many blankets would be made by avid crocheters from all around the world. The popularity of this beautiful design has been phenomenal!

If you have taken part and still can't get enough of the stitch combinations Sandra has used be sure to take a peek at our #solinspired competition.

Colette was the first to finish her blanket. She was so excited when the final strand of yarn had been woven in and fastened off that she came in to show everyone on her day off. Colette hasn't been crocheting long but it is clear to see she has now definitely got the crochet bug. Each week Colette enjoyed taking on the challenge of new stitches. Some weeks she would even take back a whole section and repeat it until she got the stitch pattern correct - no cutting corners!


Colette has used a variety of different double knitting yarns that she had in her stash.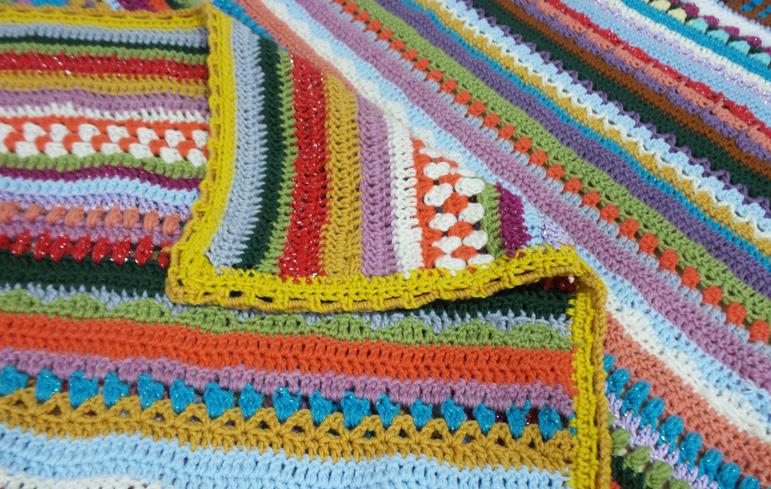 Not satisfied with just the one CAL on the go, Colette started a second blanket. A Christmas gift for her sister using Hayfield Aran with Wool.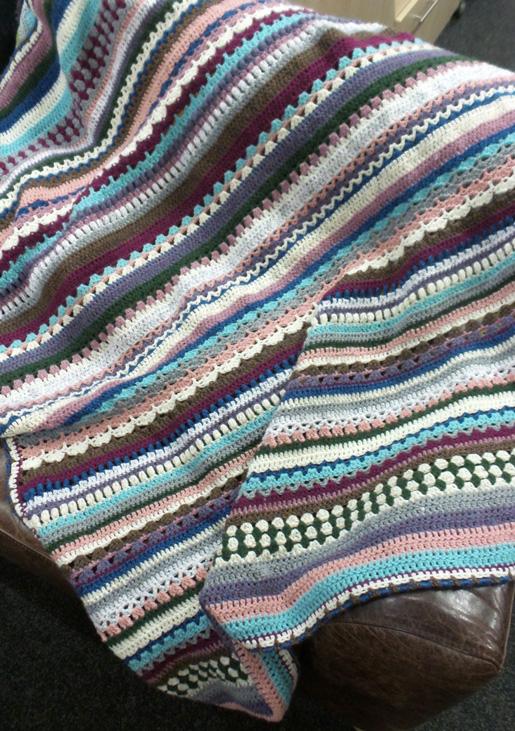 Although Sara originally made her blanket in Stylecraft Special Dk she couldn't resist joining in with everyone else this time and making one in Sirdar Cotton Dk.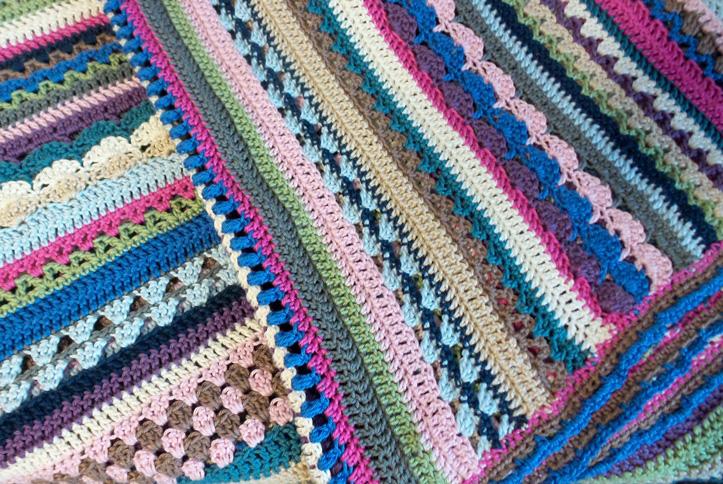 Janet chose to use aran yarn instead of double knitting. Rather than using a 4mm crochet hook Janet used a slightly larger size to accommodate the bulkier yarn. Janet's jolly colour combination of Sirdar Supersoft Aran is just perfect for her grand-daughter.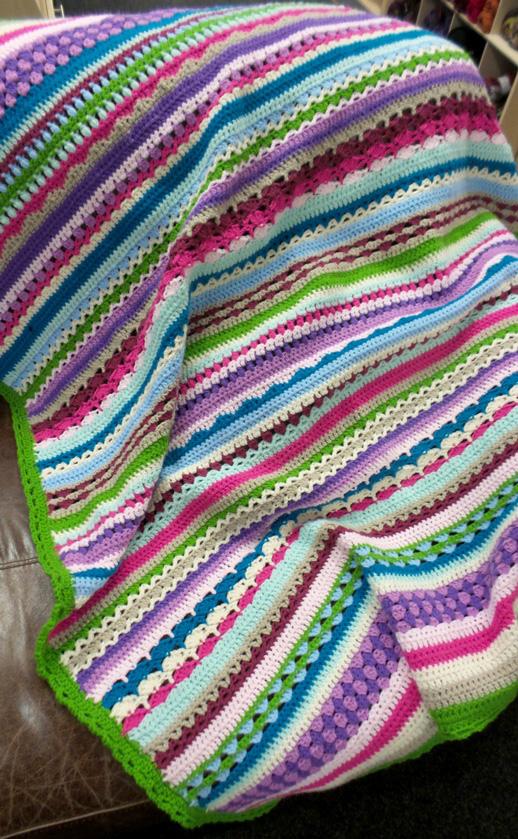 Stacey has also been very busy with Spice of Life blankets. I missed a photo opportunity for this one as no sooner had it left Stacey's crochet hook, had she given it to her son. The photo below is of Stacey's second blanket. This one is crocheted in a variety of Stylecraft Special Dk shades, some from her stash and others that are extras.