Blogger of the month - January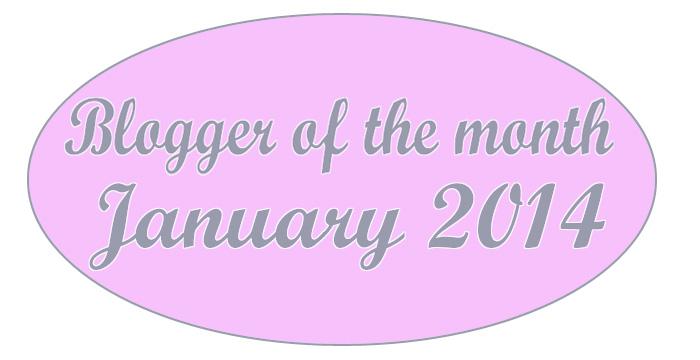 We are well into the month of Februrary and it is time to share January's blogger of the month winner. Congratulations goes to Sarah aka Annaboo's House. Annaboo's House blog is a real inspiration to read. As soon as you click onto the page you will see lots of imagery and colour, this is even before you have started reading the tales of Sarah's crochet days. Sarah has many exciting projects from previous posts to tempt you as well as her most current - a mood blanket the idea of choosing colours according to your mood sounds like a really fun idea. Sarah kindly answered our blogger questions, here are her answers below - wait until you see the toadstool it's so cute!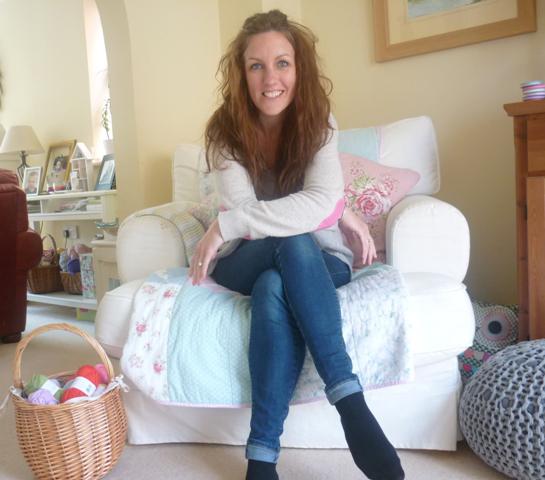 How long have you been blogging? What made you decide to write a blog?

I started blogging when I taught myself to crochet, just over 3 years ago. I began my blog as a way of keeping a diary of my new yarny adventures!

What is your latest WIP (Work in progress)? 

I'm currently working on my crochet mood blanket (See my blog for links) the basic idea is that you crochet one motif a day and by the end of the year you have a blanket to enjoy. It's the only way I'll ever get a blanket made as prefer short, quick projects.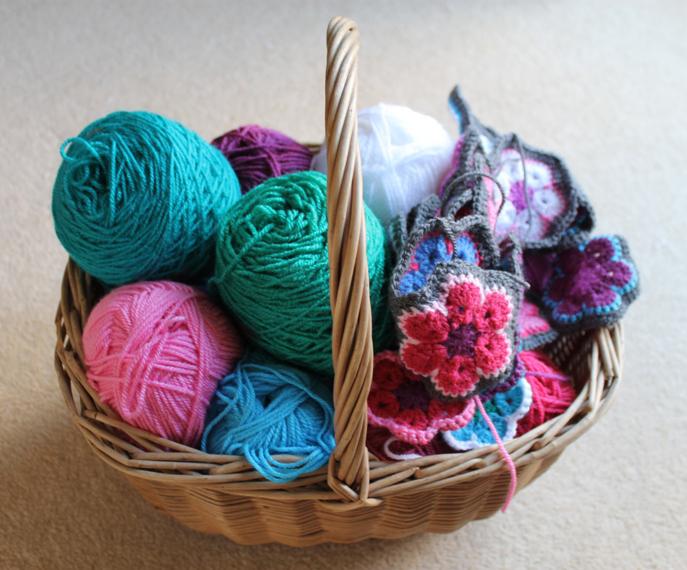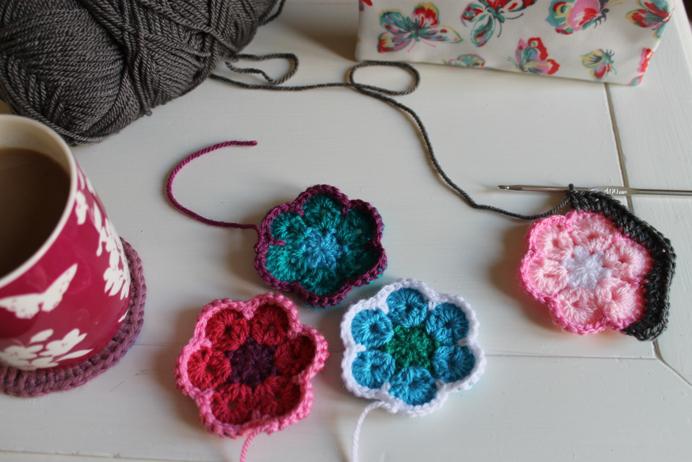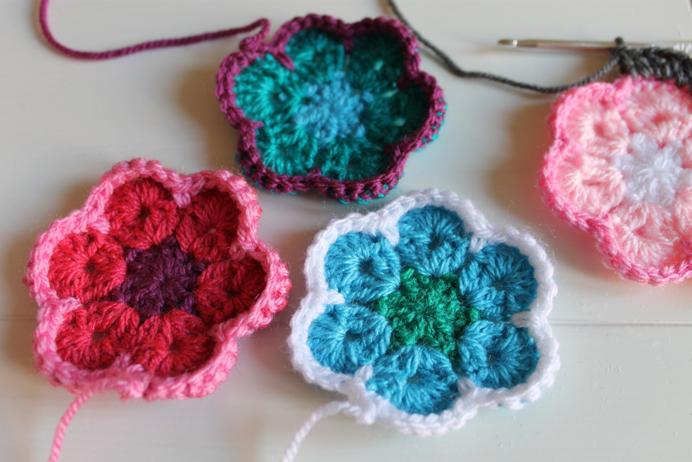 Who taught you to crochet?

Me! My mum has always knitted, but I just fancied trying something different. I armed myself with Debbie Stoller's 'The Happy Hooker' and worked through it.

I'm quite a visual learner, so find books and diagrams an easy way to learn.

What was your first ever crochet project?

My son used to love the Octonauts on the TV, but there were no commercially available toys, so I found some basic amigurumi patterns by Ana Paula Rimoli and made my own set!

Do you watch TV or listen to music while you knit / crochet? 

I often listen to Radio 4 or catch up with programmes on iplayer- 'Call the Midwife' is my fav- I blub at every episode!!

Do you have a crochet tip you would like to share?

If you're designing your own pattern, write down EVERY thing you do. I always think I'll remember, but I never do!

Where do you find inspiration for a new project? E.g. online, local yarn shop etc. Do you choose the yarn or pattern first?

I love places like Pinterest and Etsy online and all kinds of homes and fashion magazines for inspiration. It's great to see what new trends are and what people are liking. I tend to have a few favourite yarn brands/types, but will work from the idea first.

What is your favourite yarn to work with? Is there a particular brand?

My favs have to be Rico Creative Cotton Aran and Drops Paris Cotton. They both have a great range of colours and give a superb finish for the toys and cushions I design.

On your blog you have so many lovely designs. Do you have a favourite project?

Probably my Toadstool! It was the first proper thing I'd ever designed myself and it just worked out brilliantly.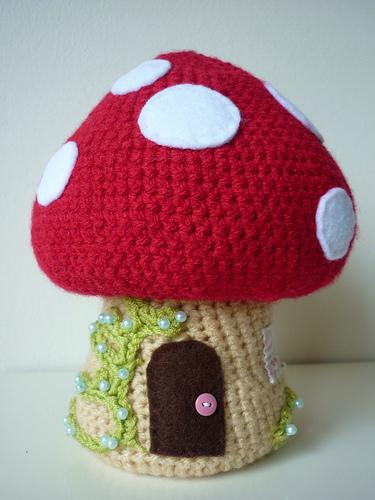 Do you follow other blogs?

Loads! Too many, in fact! There are just so many fabulous, creative people out there! For crochet I love the brilliant Lucy at 'Attic 24', Sandra at 'Cherry Heart' and Kristen at 'Cozy Things'. One of my favourites is 'Treasures from the Cherry Tree'. Gem's blog makes me laugh. She talks about family, home, charity shops and all her adventures in-between and is just a thoroughly brilliant girl.

How many projects do you have on the go at one time?

Not many, one or two. I like to see things finished!

What is your favourite item to crochet? And why?

Anything quick! I love amigurumi, or working with chunky yarn and a massive hook.

Do you have any advice for new bloggers?

It's very daunting when you first start writing and no-one follows you. It's a bit like writing a letter to yourself and locking it in a drawer. So get your all your friends and family to sign up to receiving your blog posts- then you know you are writing to an audience. From there on, it's up to you- make sure you visit lots of blogs you like and comment on them regularly (you'll want to do this, anyway) and you can invite them over to have a peek at your blog too. With any luck, they'll pay you a visit and you'll gain a follower, or two.

Do you have a preference when it comes to choosing your crochet hooks?

I love the cheapo aluminium hooks I first bought when I learnt to crochet. I've tried a few other types, but they all feel weird in my hands!!

Do you read any craft magazines? If so do you have a favourite?

I think Simply Crochet and Inside Crochet are brilliant. Mollie Makes is fab too. I'm terrible- I don't always buy them, but love to have a sneaky flick through at the supermarket!!!

Who do you crochet for?

Family first. And some things for me! But my favourite thing is designing something new. My blog and IG followers are a huge inspiration and encouragement to me. I also rent a shelf in a little shop in Arundel, where I sell a small assortment of handmade goodies.


Here is Sarah's latest finished project - a doll!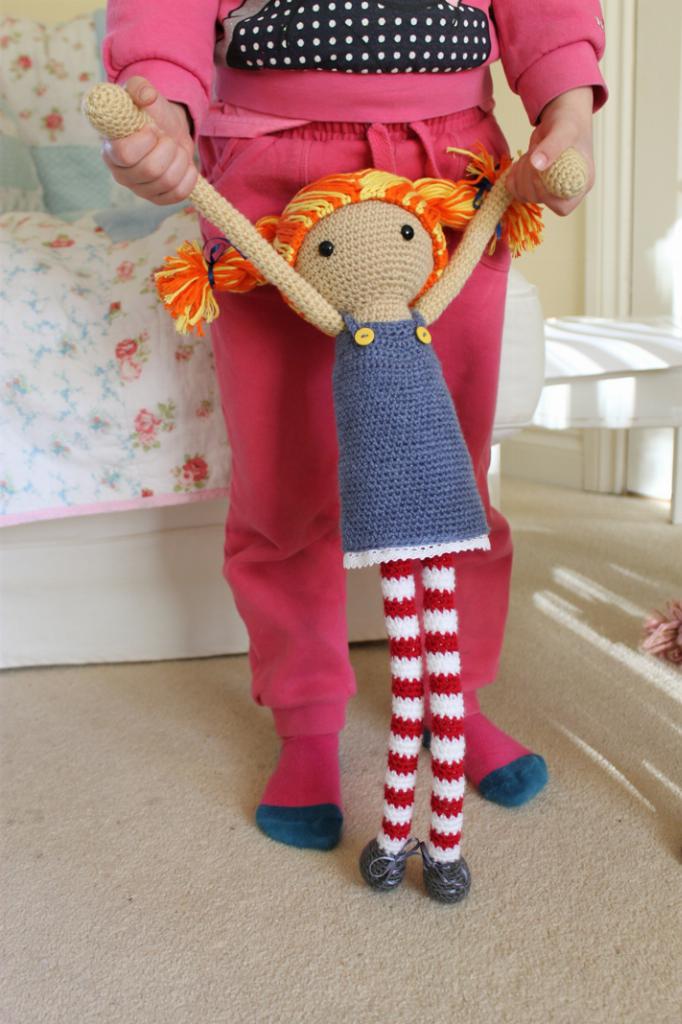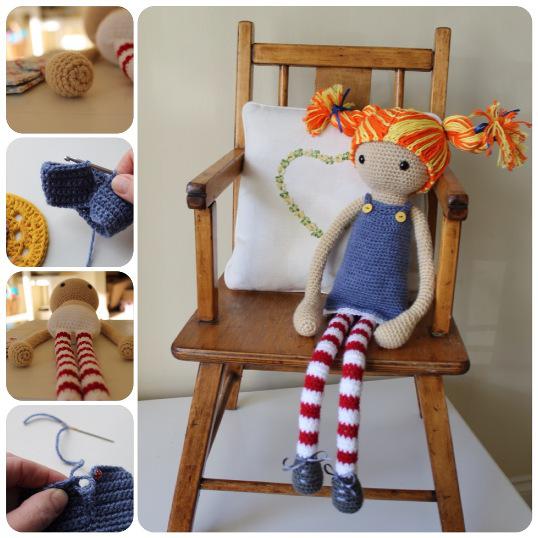 And a selection of fabulous crocheted goodies!