Blogger of the month - February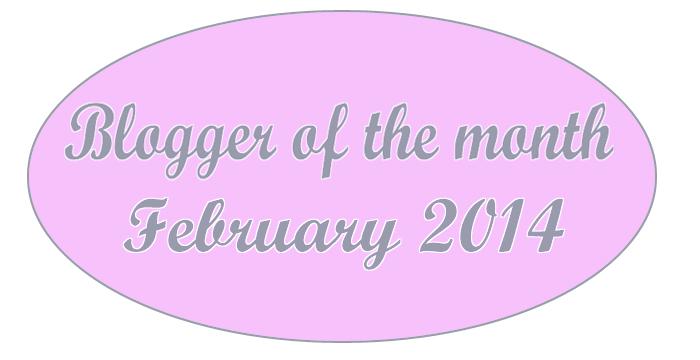 It's time to share February's 'Blogger of the Month' with you all. This month Sarah aka 'Crafts from the Cwtch' has been nominated as Black Sheep Wools blogger of the month. Sarah has a fabulous blog which we all enjoy reading here in the office, lots of inspiring projects and free patterns too. I sent over our blogger questions and this is what she had to say.........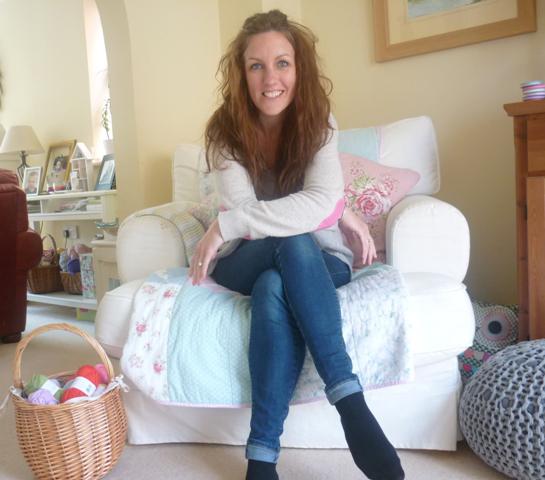 How long have you been blogging? What made you decide to write a blog?

I've been blogging for four years, which is when I started knitting.  At that time, I had a small baby and a pre-schooler, we'd just moved to a new area and my husband was working extremely long hours, so I was at home alone with the kids a lot of the time, and missed having something to focus on that didn't involve childcare or housework! I didn't have a plan for the blog (I still don't!) it has just evolved into what it is - I mostly write about knitting but also spinning, crochet, other crafts, books, and anything else I want to talk about. I'm still astounded that so many people come back each week to read it!

What is your latest WIP (Work in progress)? 

Since publishing Little Bear's Porridge in December I've been working on various new designs. I'm just finishing a pattern for an ENORMOUS 'ponshawl' – it can be worn as a shawl or a poncho - which is aimed at new knitters. It's a very basic shape with basic stitches so it's quick and easy to make, but the size and the different ways to wear it make it more interesting and on trend.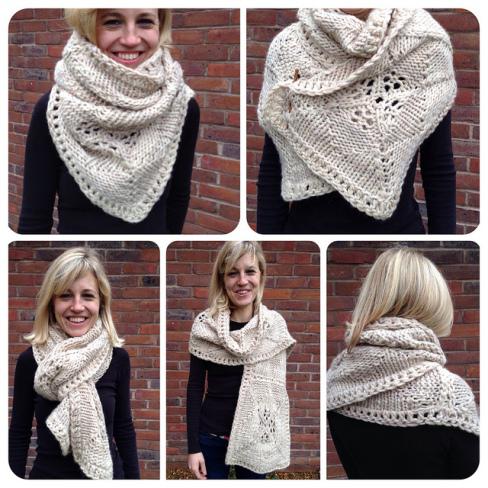 The Crafts from the Cwtch Spring Knitalong started on Saturday 15th March and is based on the 'Miss Winkle' pattern by Martina Behm who is one of my favourite designers so I'm also working on that.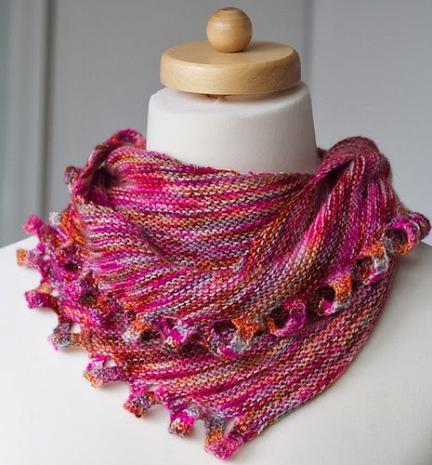 Who taught you to knit/crochet?

I can't remember who taught me to knit but it would have been my nan or my mum (Lynda, who is on the current series the Great British Sewing Bee) as they were both always knitting (and sewing) when I was a child. I don't recall being taught, I've just always "known" how to cast on, knit, purl and bind off. I suppose one or both must have shown me, as I'm not sure it's possible to learn this stuff by osmosis… but I wouldn't rule it out!  I learned everything else from the Internet – when I was first following patterns, I'd read the next set of instructions before looking up how to do anything I didn't understand.

Crochet was a different matter. I struggled to follow written instructions or videos and it was my friend Lee who sat down with me and showed me the basics. After an hour with her, it all started to make sense. To this day, I still have a mental block about written crochet patterns, and prefer charts.

What was your first ever knitting / crochet project?

I must have made things as a child, but I don't remember any of them. As an adult, my first projects were doll's clothes for the children, which I made without any patterns. I enjoyed making those and got a set of interchangeable needles and I've been knitting almost every day since then.

My first 'proper' project – by which I mean I followed a pattern – was a one-skein cowl made from Noro. It was just a simple feather and fan pattern, and seeing it grow by following the instructions on the paper was like some kind of alchemy – I was immediately hooked.




 

Do you watch TV or listen to music while you knit / crochet?

I'm a book-lover so I taught myself to knit and read simultaneously - at the moment I can only do it while knitting simple patterns but it's better than not at all. When I'm spinning, I like listening to audio-books. Lately I've been watching a lot of things on Netflix while knitting – as I don't typically watch much TV there are entire series of good shows I previously missed.

Do you have a knitting tip you would like to share?

The best (knitting) thing I ever did was learn to knit "Continental Style" - this involves holding/ tensioning the yarn in the left hand (like crochet) and 'picking' the stitches. It's made a massive difference to the speed and ease with which I knit, is less stressful on the wrists, and has also improved my dexterity. I would heartily recommend it, even though it feels terribly awkward at first if you're used to the method most Brits were taught. I've shown several people how to knit, and always teach this method, as it's so much more efficient.

What is your favourite yarn to work with? 

I don't think I have one favourite brand of yarn as it really depends on the item I'm making and I like to try different things. If you were to look at my past projects you might deduce that I like Rowan and Noro for garments, and Regia for everyday socks.  I have a strong preference for the natural fibres, especially since learning to spin and I like to buy yarn from independent hand-dyers, as well as known-brands.

Do you have a favourite project? 

The project I've just finished is usually my favourite – I can be a bit fickle like that – but there are two projects that I love more than the others – The Beekeeper's Quilt, which I will probably never finish, but which now carries so many memories (which scrap yarns I used and where they came from, where and when I knitted the individual hexipuffs, etc) and Whippoorwill by Carina Spencer. I love this shawl so much – I thoroughly enjoyed knitting it and I wore it to Unravel this year so I have happy memories from that.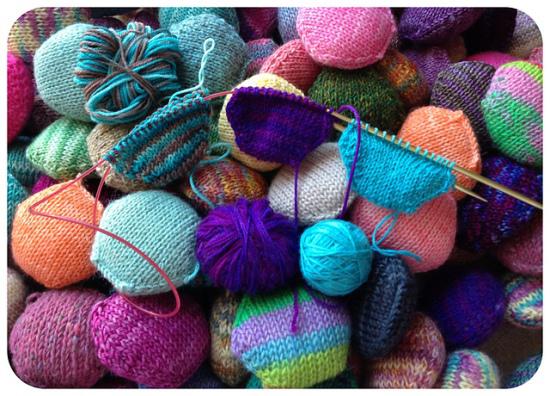 Also my mum wore it on a recent episode of the Sewing Bee and it was fun watching the Twitter knitters and Ravelers trying to work out the pattern and the yarn and find out who made it.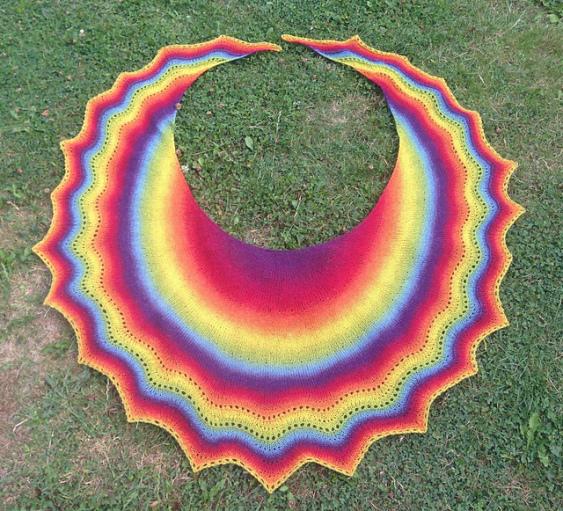 How many projects do you have on the go at one time?

I try not to have too many things on the go, simply because my knitting time is limited and I'd never finish anything, but I

always

have a pair of socks, and the Beekeeper's Quilt in progress, and usually a few other things too. I have too many ideas in my head and my notebook and at the moment I just don't have the time to work on them, which is quite frustrating.

Do you have any advice for new bloggers?

My advice for new bloggers is simple - write the type of blog you'd like to read. Take the time to consider why you like your favourite blogs, and also what turns you off about the blogs you don't like so much.

For example, my pet-hates are busy backgrounds, small pictures and negativity, so I have a white background, large photos and try really hard not to blog when I'm feeling grumpy! The other thing that drives me to distraction is having to fill out 'captcha' word verification boxes – it's often impossible from an ipad or iphone  (which I use to read blogs) and so frustrating to when I've typed a long comment only for it to vanish when I can't copy the code. Things like this can make a huge difference to the reader experience and are definitely worth thinking about.

I'm often asked how I've managed to blog multiple times a week for four years. The answer is simple - a schedule and a bit of discipline.