Creative Christmas - Little Things Blogged
Today I have more blogger's Christmas decorations to share. 'Little Things Blogged' aka Tanya has kindly made 3 different decoration designs, with varying colour options too - go stripey or plain! My favourite have to be the miniature mittens - they are just the cutset thing. Each time we have received a pattern I have mentally added them to my Christmas gift list. A list, which at the moment seems to have no end (arrgh!) and I have to admit not one thing has hopped on the needles yet - eeek! There is still plenty of time though, isn't there?

Have you started making your entry for the #BSWCreativeChristmas competition? If you haven't already heard about it read more here.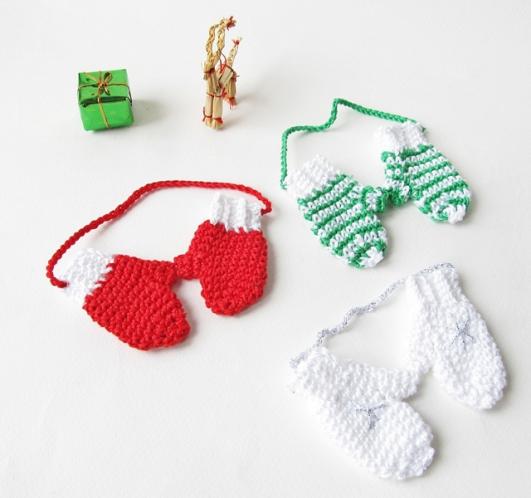 The second pattern is for a a delicate lace stitch bell with a glitzy edging.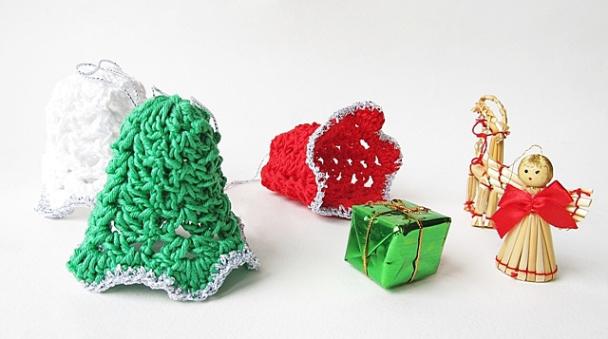 The third pattern is for a sweet little stocking.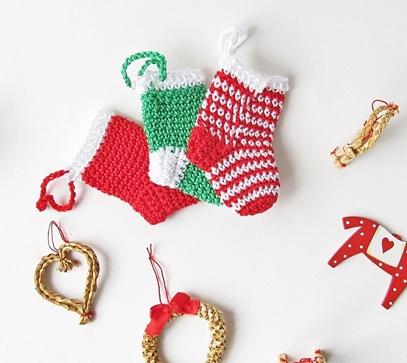 Here is what Tanya had to say about her typical Christmas........

What does Christmas mean to you?
Christmas is actually my favorite holiday! I love the season spirit, seeing people decorating their trees and balconies! I can still remember helping my mother baking Christmas delights and decorating our home! Generally Christmas is associated with joy and family time for me!

Do you always have a crafty Christmas?
I always try to make something craft related for Christmas! Most times I crochet ornaments to hang on the tree or give them as presents to family and friends!

How do you decorate your home?
To be honest, I decorate it quite minimally! I most times pick up some branches from the local market and decorate it with wooden and handmade ornaments! I always hang up stockings and of course use Christmas lights!

Have you made any hand made gifts this year?
I have not started yet, but I'm planning on making some hats and amigurumi for my friends! I also want to make a crochet pillow for my mum! I guess it's time to start making! :)

Have you ever received a handmade gift?
Of course! It was a chunky knitted scarf made by a friend! I still wear it and enjoy it's cosiness and warmth during the cold winter months!

Thank you to Little Things Blogged for joining in with Black Sheep Wools festivities. You can read Little Things Blogged blog here where you will find more more enticing and inspiring bits and bobs.