Pantone Colour of the Year 2018
Quite a few blog posts have fell into the miscellaneous category of late. I wasn't sure where talking about Pantone Colour of the Year should fit? Perhaps a "colour" category is what is missing from our category list?

Talking about colour when it comes to yarn is a fun subject to write about. Whether you knit, crochet or weave, colour always plays a huge part in what you create. The combination of various colours you put together or the one colour you choose for a project can make such a difference to the finished outcome. If you knit a jumper and only realise once it is all sewn up, actually it really doesn't suit me, it can be so disheartening and disappointing. The good thing is, if you are making a blanket or cushion you won't be wearing it so you can play with colour til your heart's content. I find choosing a colour for a project lots of fun. It's not like going into a clothing or homeware store and only having the options in front of you. The options are endless! I enjoy playing with colours, lining up balls of yarn and eliminating ones that aren't quite right until I reach the perfect combination.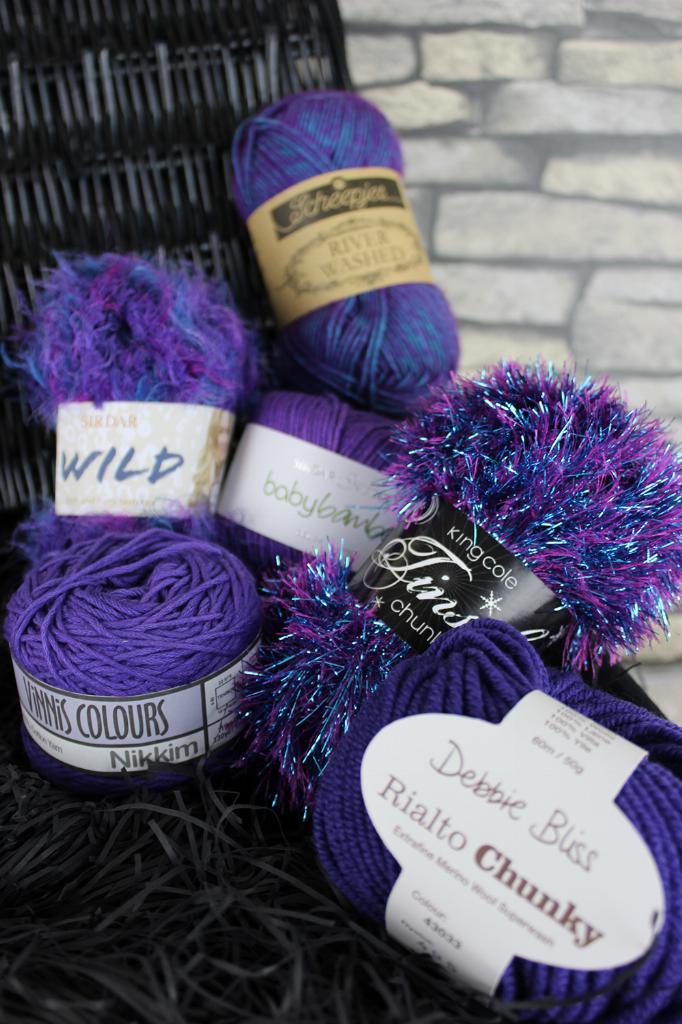 Every year Pantone release their Pantone colour of the year. This year it is Ultra Violet. Pantone share the colour trend forecast for the year ahead for designers and brands to follow in their work.

A description of Ultra Violet taken from the Pantone website -
"A dramatically provocative and thoughtful purple shade, PANTONE 18-3838 Ultra Violet communicates originality, ingenuity, and visionary thinking that points us toward the future." 

I went on a hunt around the Craft Barn to find a selection of yarns on the Ultra Violet shade spectrum. These included Scheepjes River Washed in Yarra, Sirdar Wild in Luxe, Debbie Bliss Rialto Chunky in Ultramarine, Vinni's Nikkim in Dark Purple, King Cole Tinsel in Sparkler and Sirdar Snuggly Baby Bamboo DK in Pip Squeak Purple.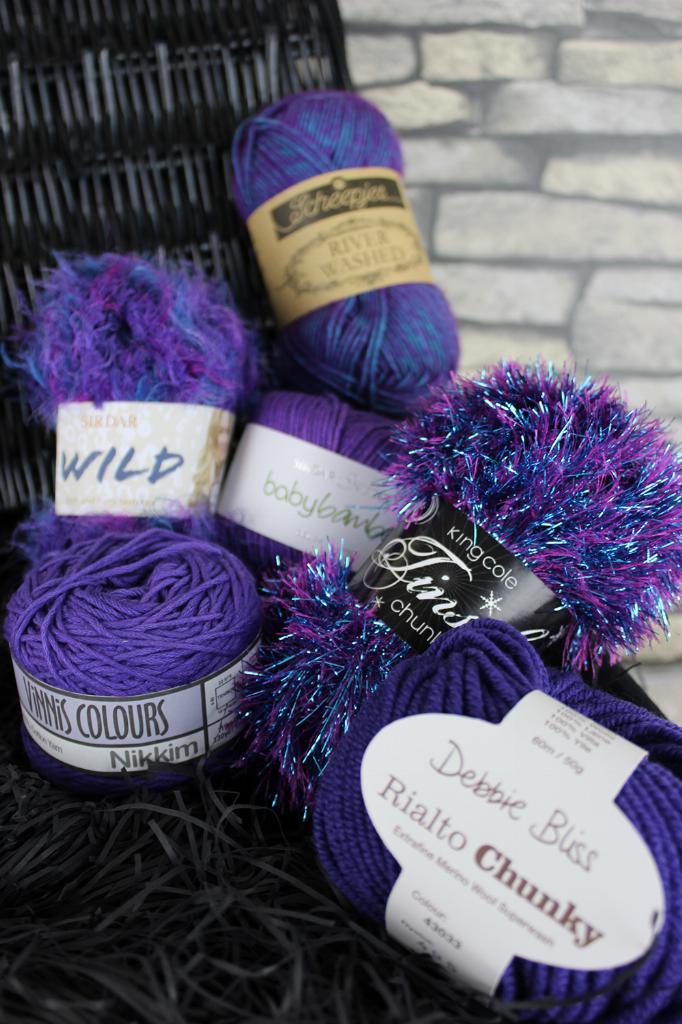 Ultra Violet is a great base to build a strong colour palette around. It is surprising what colours can be combined once you start trying different options. I started with a strong purple / ultra violet shade of Rico Essentials Cotton DK and tried out the following.


Pastel shades - Peach 52 and Jade Green 47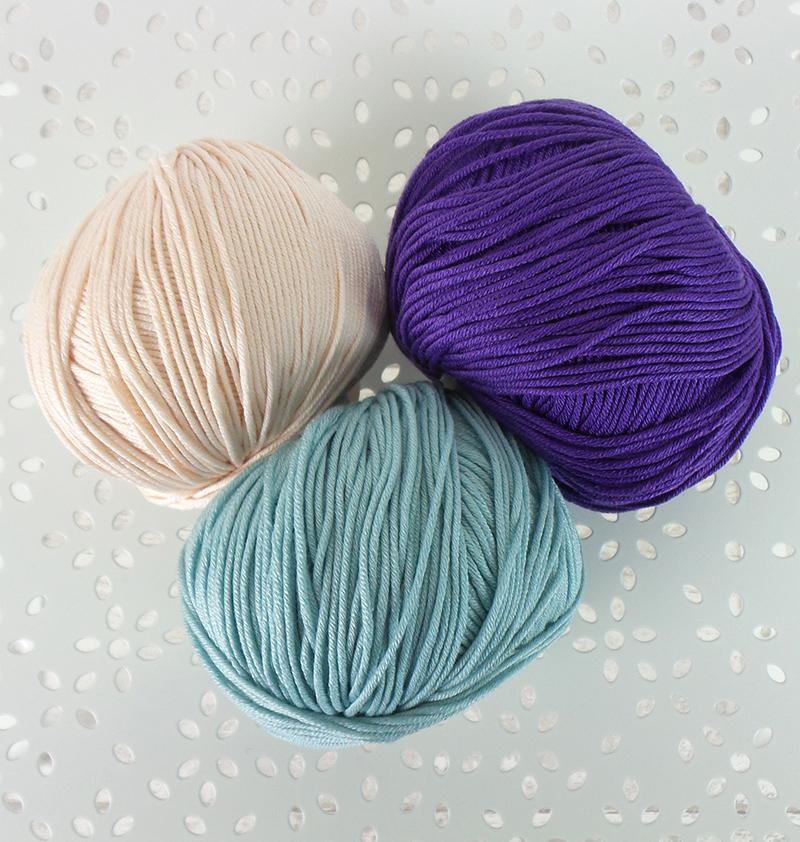 Jewel shades - Dark Green 67 and Royal Blue 36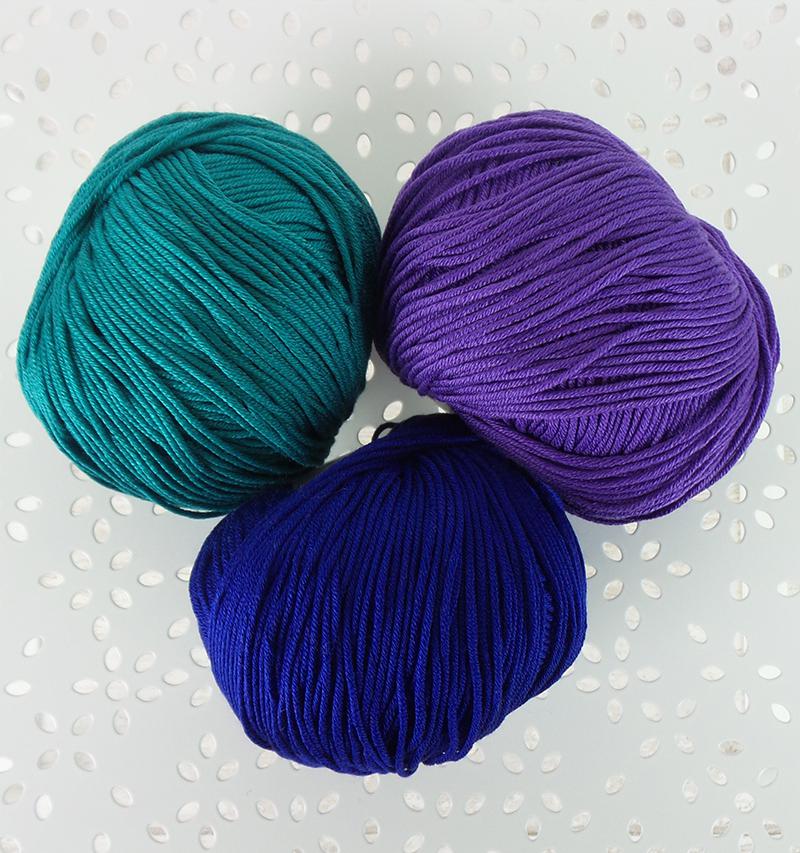 Earthy shades - Olive Grey 81 and 53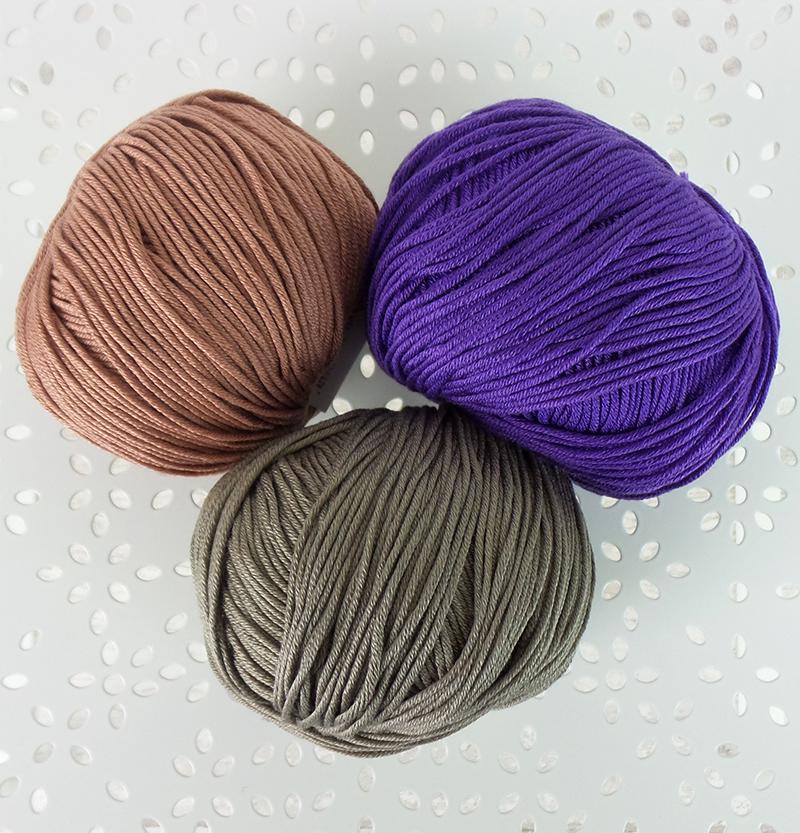 If you prefer a tonal gradient then why not combine both Scheepjes Softfun and Scheepjes Softfun Denim for a blast of the Pantone colour of the year.

There are endless possibilities with ultra violet, a colour that is both wearable and perfect for homeware items. Will you be choosing it for your next knitting or crochet project?