Knitter of the Year - Local Superstar
I know being a member of the Black Sheep team does make me slightly biased, but there really are some talented knitters and crocheters who work at Black Sheep Wools. Carmen, who works in the Craft Barn recently won an award with Knit Now magazine. She was nominated anonymously by a customer visiting in store. Carmen still has no idea who the customer was. All we know is that they took the time to enter details and nominate Carmen for 'Local Superstar' in the Knit Now magazine Knitter of the Year awards. Here is the nomination -

"I have only been to the shop a few times when visiting family, but each time this lady has gone out of her way to help me with my knitting queries. She's very clever and very kind"

Carmen was so pleased to have won. The prize was a day out at Sirdar, taking a look behind the scenes, squishing lots of yarn and a sneak preview of the autumn / winter collection. Sounds like quite a jolly day out.
The date was arranged for June, Carmen went along to Sirdar HQ to meet magazine Editor, Kate Heppell and the rest of the winners. I had a chat with Carmen to get the gossip from the day.

The day started with a meet and greet in what Carmen described as the Sirdar yarn room, showcasing all of the different yarns within the Sirdar brand. Lots of samples to look at and colour to behold.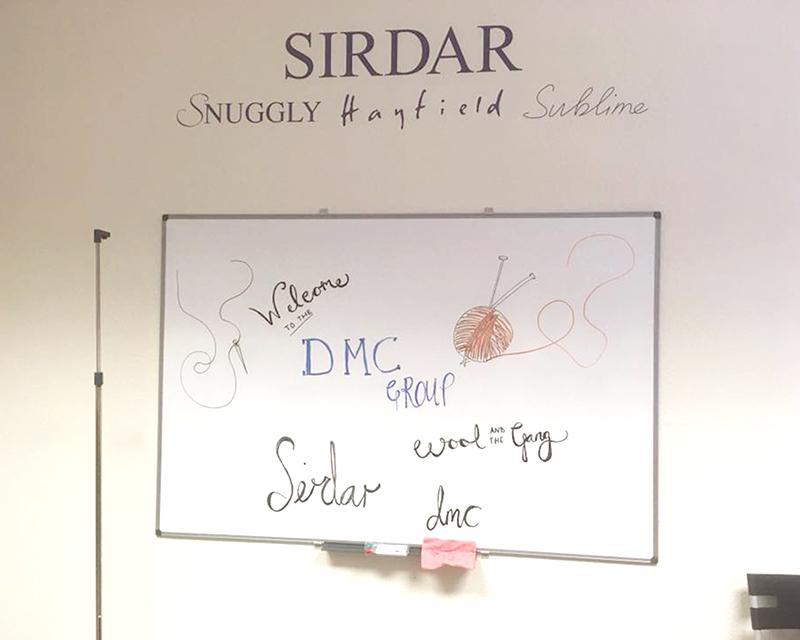 It was then onto a tour of the warehouse, seeing where all of the yarn is stored before it makes its way to yarn shops up and down the country.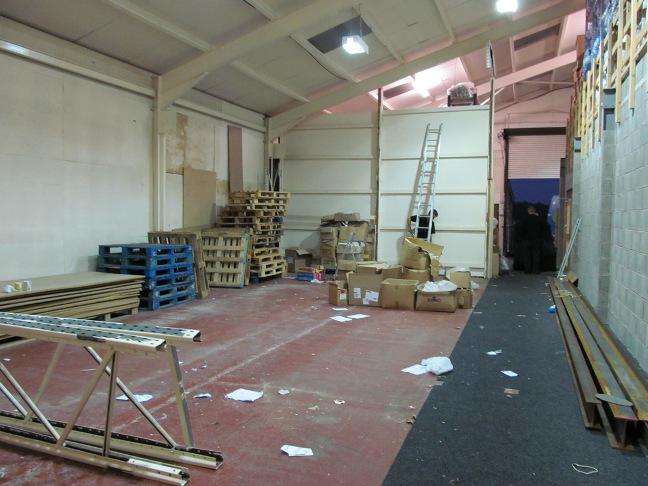 From HUGE crates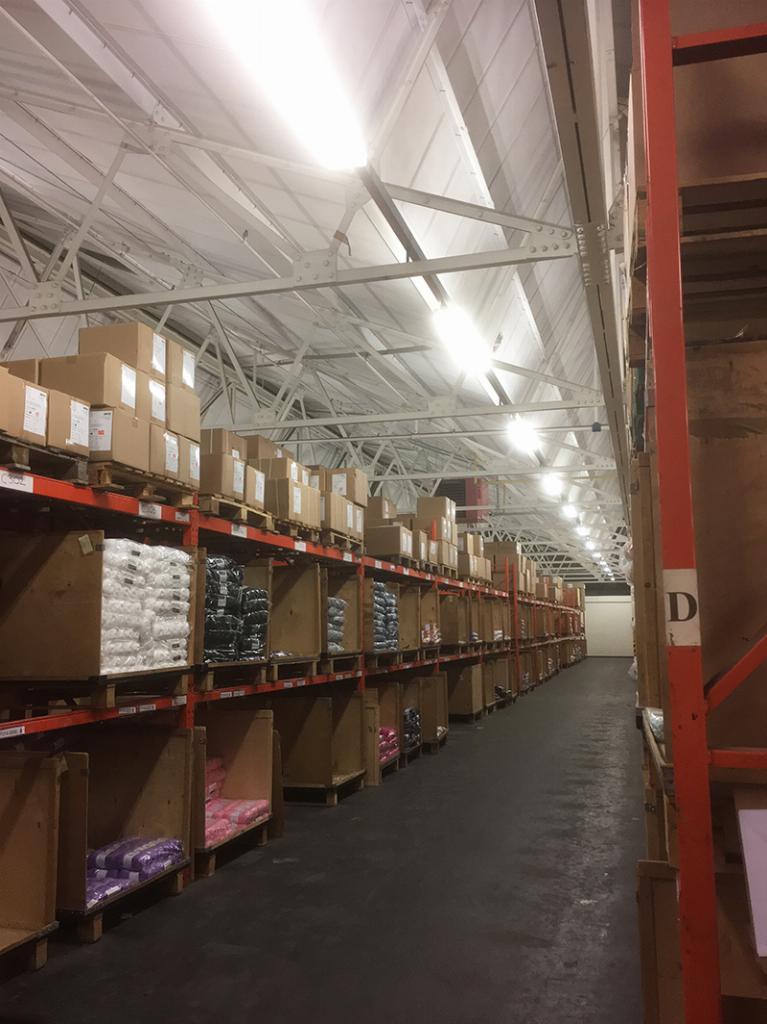 To all yarns and shades organised to be picked


Then to the pattern design room, 'where the magic happens', as Carmen put it. This is where the whole design process takes place. Patterns are designed, written, swatched and sometimes actual garments are knitted. Carmen learnt that everyone has to knit in the same style with a one needle held under their arm, in the hope to achieve a similar tension. Carmen also had the opportunity to peruse the pattern archive room. There were patterns from as far back as the 30's and 40's!

It was then time for a lovely buffet lunch before going into the show room for a sneak peek at the autumn winter yarns and garments. Carmen already has her eye on one of the yarns! Kate Heppell then presented everyone with their awards and a fabulous goody bag including Sirdar yarns.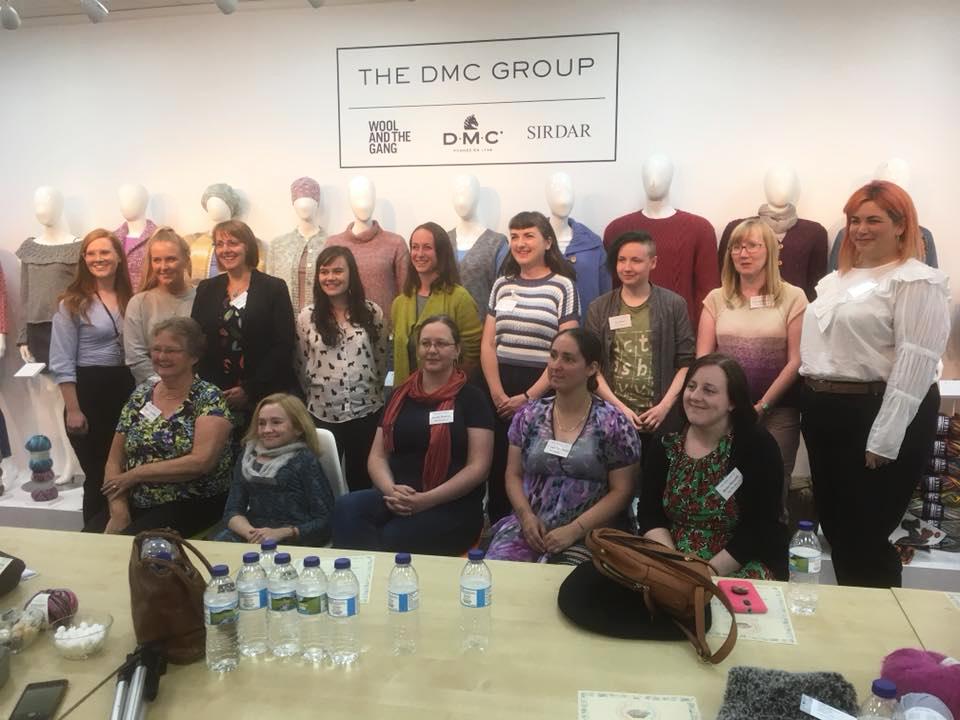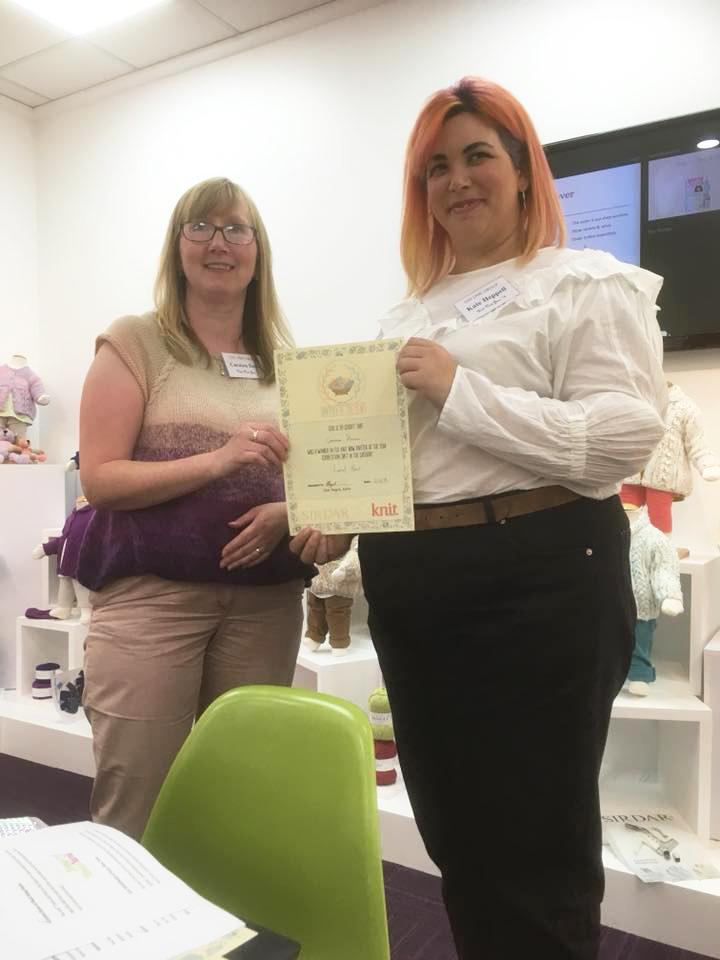 Carmen enjoyed a lovely day out seeing behind the scenes, meeting fellow knitters and chatting to the staff at Sirdar.