Celebrating 40 Years of Rowan Yarns
On Saturday we had a party at the Craft Barn. An all-day event to celebrate 40 years of Rowan yarns. And what a spectacular day it was. We had our favourite Scandinavian knitwear designers in store for the day - Arne and Carlos. Now, this duo are such talented knitwear designers and sooo lovely too. They will always ignite your creativity with ideas and inspiration. Happy to chat away with customers and we even had them compering our Rowan fashion show, which was so much fun! We had members of staff modelling and Paul & Carol (who set up Black Sheep Wools many years ago). Take a look at our Instagram Stories highlights to see more snippets from the fashion show.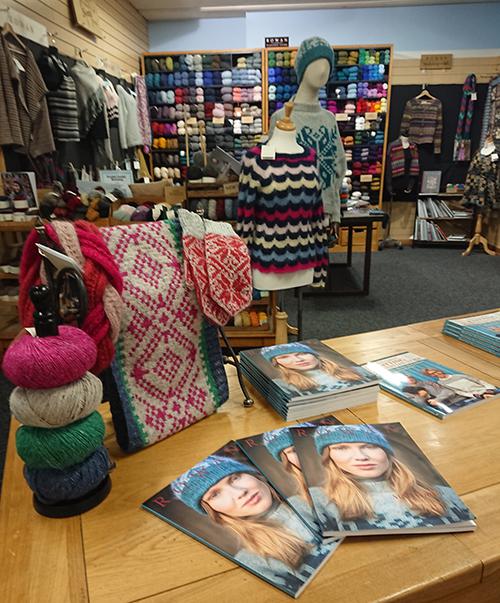 Our Rowan Consultant, Melanie has written a guest blog post about the day -

Melanie's Blog Post

"Our 40th Anniversary party for Rowan Yarns was loads of fun. We celebrated Rowan past and present. Our fashion shows were full of fabulous vintage garments and stunning designs by Arne and Carlos. They were also full of fun and laughter, with expert modelling throughout. Arne and Carlos told us all about their design inspiration for their beautiful New Nordic collection. My particular favourites are Tuva and Embla.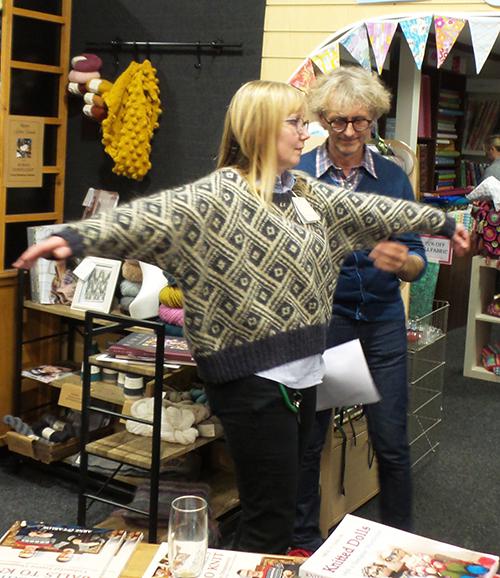 Carmen wearing the 'Tuva' sweater from New Nordic book.
'Embla' in Kid Silk Haze and 'Olava' in Felted Tweed and Kid Silk Haze.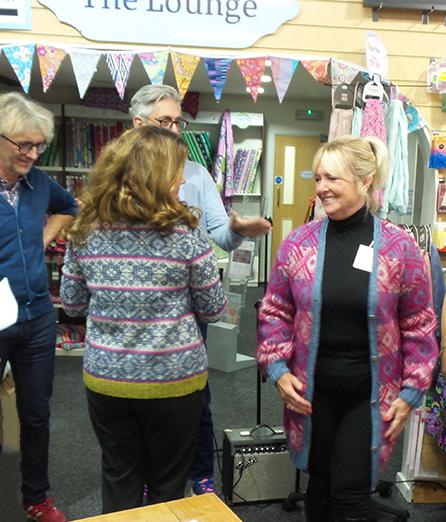 Sara and Carol wearing garments from Arne and Carlos - New Nordic book.
Stacey wearing 'Monty' from Rowan 40 Years book.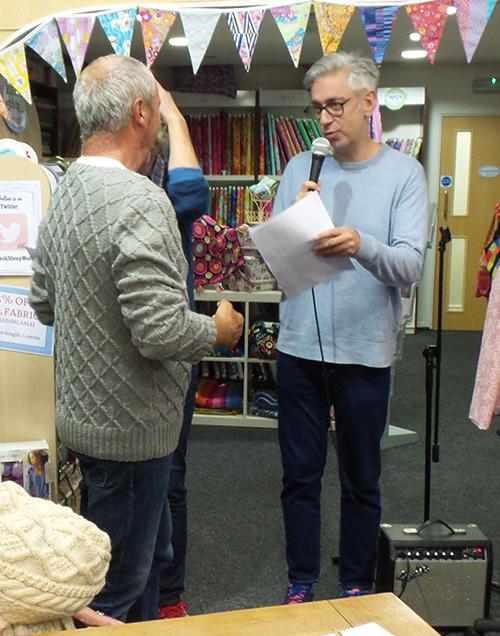 Paul is wearing a vintage Rowan sweater with a fabulous trellis effect textured stitch.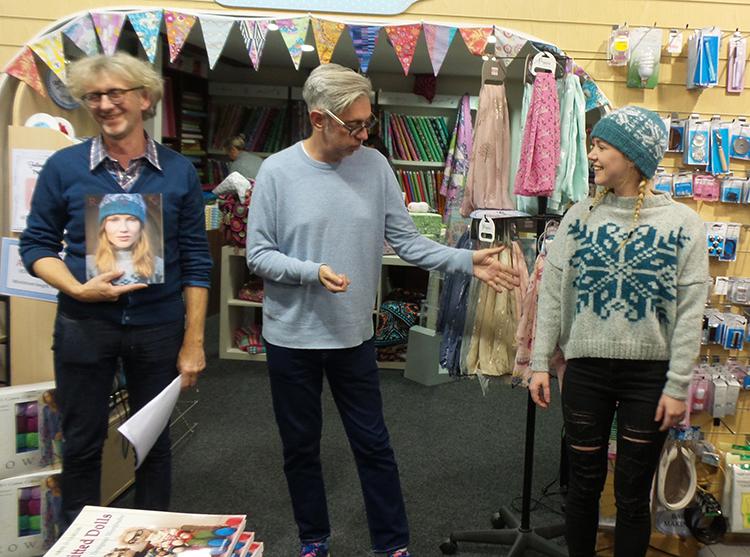 Hannah is wearing matching hat and sweater from New Nordic book.


I'd asked people to bring or wear their own Rowan knits, I wasn't disappointed there were some stunners.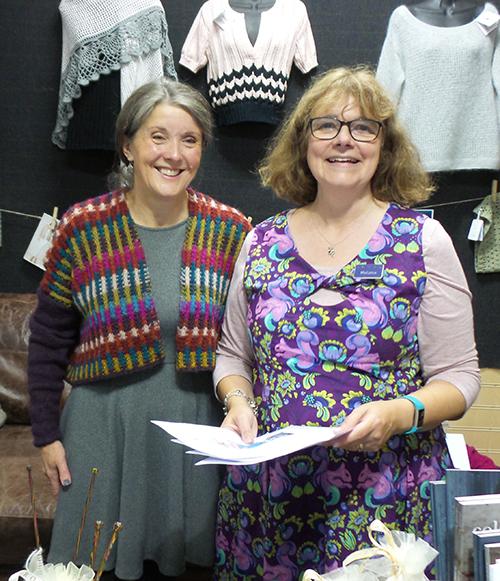 Sarah our Rowan rep, wearing the 'Fowberry' cardigan from Rowan Knitting and Crochet Magazine 64. This cardigan is knitted in Rowan Alpaca Classic.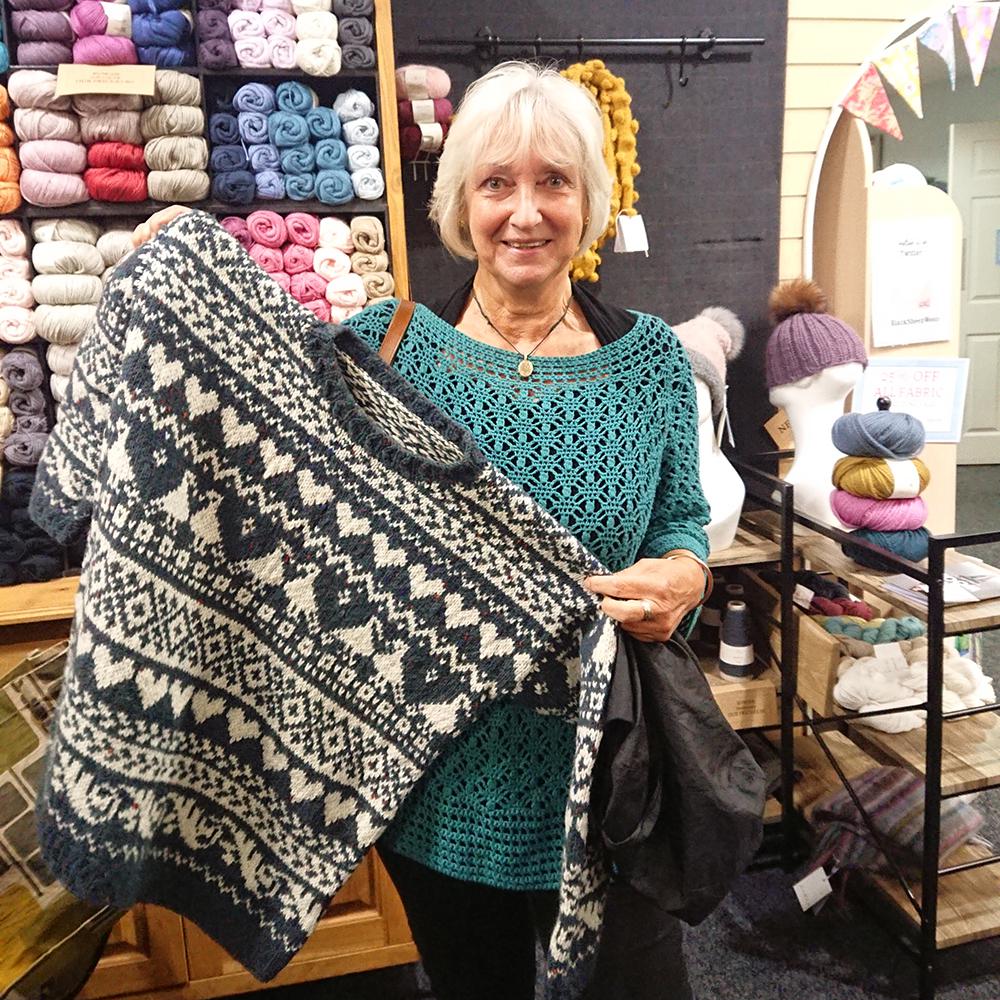 Gina showing off her vintage Rowan sweater. What a detailed Fair Isle design!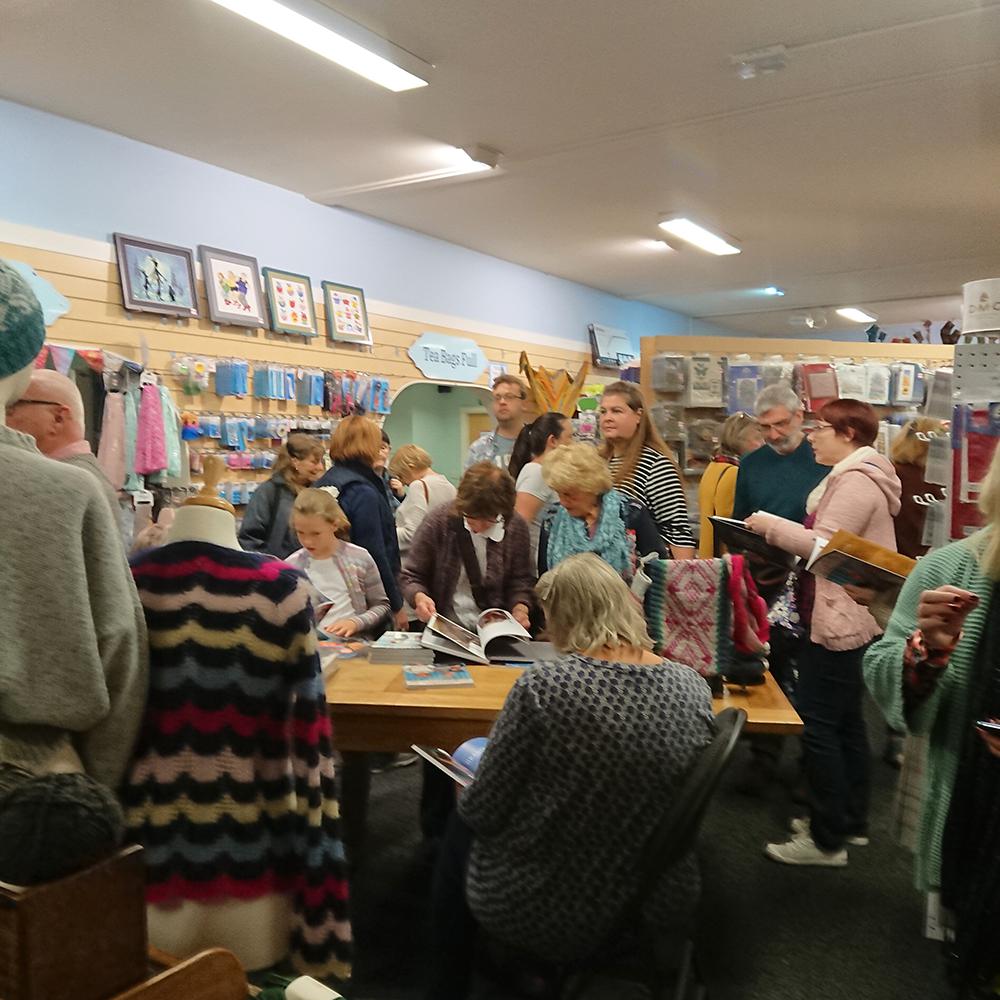 We had balloons, bubbly and birthday CAKE. I know loads of people bought yarn for their next projects. I can't wait to see the results.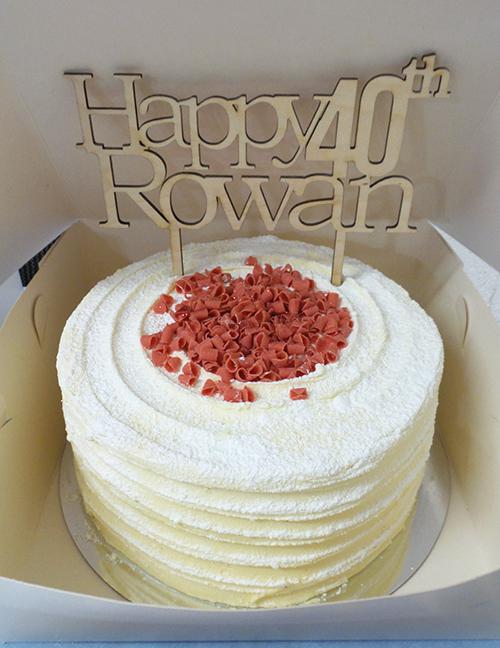 Yummy birthday cake!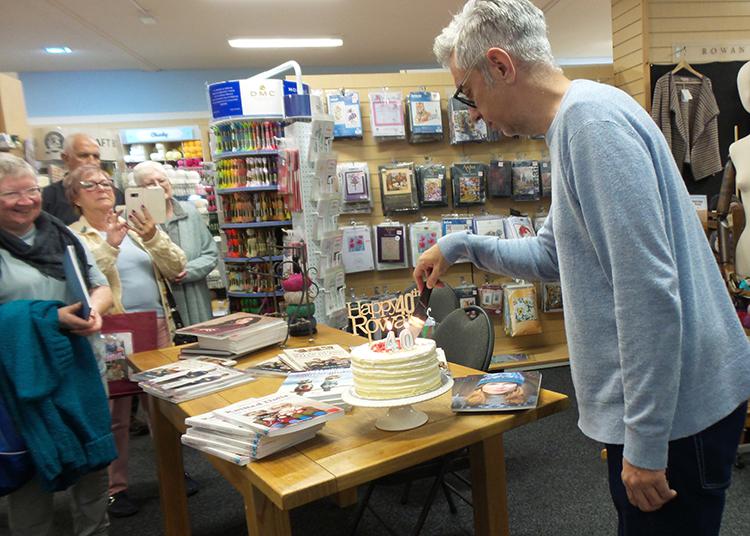 Carlos cutting the delightful Red Velvet birthday cake.


As our 40th Anniversary season progresses I've been planning my own projects. At this time of year I am making gifts for my family and friends. With that in mind I've made lots of beautiful Rowan kits for hats and scarves. I also have a free pattern for Fingerless Mitts with each purchase of Rowan Brushed Fleece. With gifts in mind have you seen the Rowan At Home collection by Martin Storey. I love the Oswald Owl cushion. I'm also choosing which shade of Softyak to choose to make Mullion by Sarah Hatton. It's in the New Vintage DK book."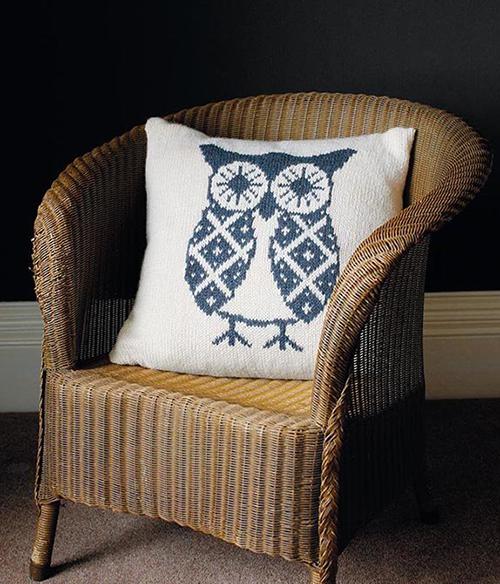 Stay up to date with Melanie on her Instagram, where you will find a variety of snaps of delicious Rowan yarns and the odd pic of her cute dog, Milo.
Melanie will also be teaching a mini knitting class in store on Saturday 1st December. Enjoy making a Christmas decoration using beautiful Rowan yarns. Pop over to our workshops page to book a place.