Blogger of the month - November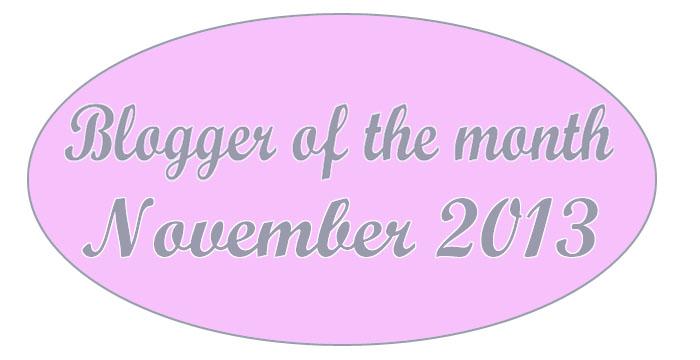 The turn of a new month sees the latest 'Blogger of the month' winner announced. Thank you to those who took the time to nominate their favourites this month. If you have a blog of your own or one that you enjoy keeping up to date with then please share away on our nominations page.

And the winner is - Hand Knitted Things blog. Julia is the author of the blog, who writes about all things knitted, crochet and sewing. She even has a section dedicated to free patterns! To find out a little more about Julia and Hand Knitted Things we asked her to answer a selection of questions. Who know you may even feel inspired to write your own blog :)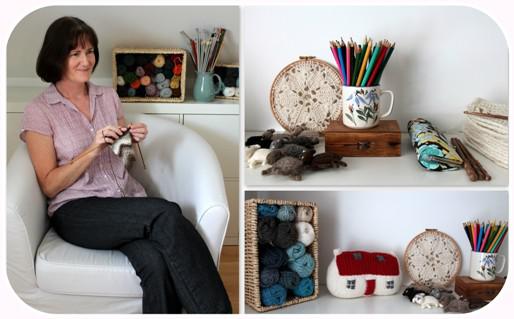 How long have you been blogging? What made you decide to write a blog?

I started blogging five years ago after I discovered there was a huge creative craft community online and I wanted to be part of it. My blog has evolved from initially sharing and documenting my knitting projects to becoming a creative outlet for craft and other things I enjoy such as crochet, sewing and baking.

What is your latest WIP (Work in progress)?

I'm half way to completing a crochet hexagon blanket. The original design is Lakeside Forest Blanket by Lisa Clark of Polka Dot Cottage.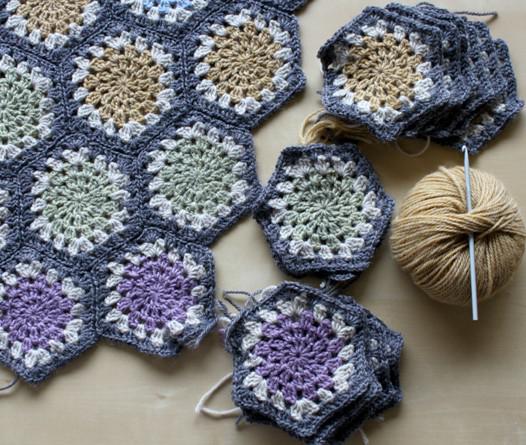 Who taught you to knit / crochet?

I learned the basics from my Mum and Nana as a child. It wasn't until decades later that I picked up the needles and crochet hook again, started to enjoy the crafts and teach myself new techniques.

What was your first ever project?

Probably a half-finished knitted scarf for my Sindy doll.

Is there a knitted / crocheted project that you treasure? Made by yourself or a handmade gift from a loved one?

The first crochet project I started after teaching myself the basic stitches was a granny square blanket, which took a long time to complete. I didn't have a design in mind it just evolved as it went along.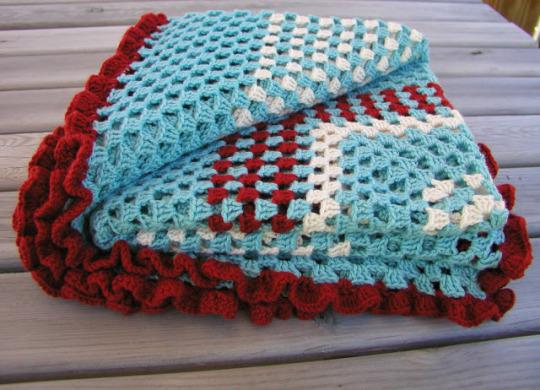 Do you have a knitting or crochet tip you would like to share?

Check your knitting at the end of a row (or every few rows) for errors or slipped stitches. It saves time and frustration discovering an error later. I've missed errors lots of times and paid the price in the time it takes having to rip work back.

Where do you find inspiration for a new project? E.g. online, local yarn shop etc. Do you choose the yarn or pattern first?

Usually I have the idea for a pattern first then look around for yarn. I was inspired to design the Red Roof Croft house after seeing the actual cottage on the shores of a Scottish loch in the highlands. The roof really is bright red. I wanted to use a 100% Scottish wool, with lots of colours in the range, in DK weight yarn and found Jamieson's of Shetland suited the project.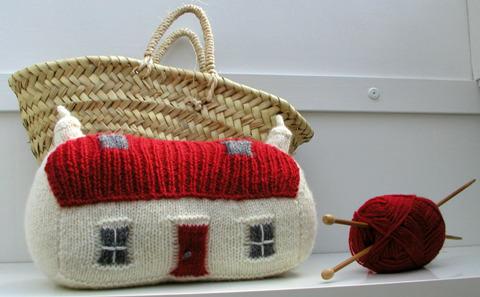 What is your favourite yarn to work with?

Currently I'm enjoying working with the Blue Faced Leicester DK by Debbie Bliss for my part finished hexagon blanket. The yarn is very soft and easy to handle with a good range of colours.

Do you follow other blogs?

I follow quite a lot of blogs so I'll just pick out a few. Knitting and spinning: Sarah's blog, 'Crafts from the Cwtch': Sewing and dressmaking – 'Tilly and the Buttons': Crochet, inspiration, colour themes and gorgeous photos - 'Emma Lamb'.

What other past times do you enjoy?

I like to crochet, sew, cook, bake, go on walks in the country and look after my small flock of Shetland sheep.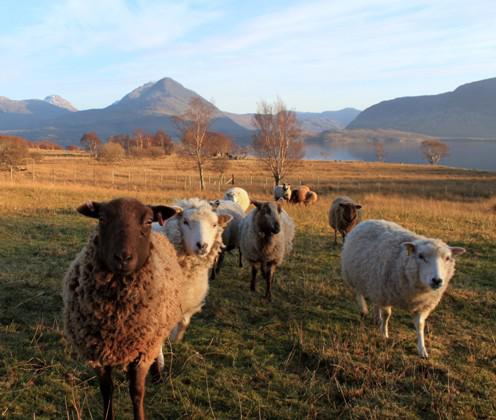 Which knitwear designers do you admire?

My current favourite is Edinburgh based Kate Davies and her Fair Isle designs. I like her lovely colour combinations, wearable hats, gloves and sweaters. She gives detailed instructions and advice about knitting swatches to ensure the end result fits correctly.

What is your favourite item to knit?

Mittens! My hands are always cold and I'm always losing one of my gloves, so an extra pair always comes in useful. I've just finished the Ursula Mittens by Kate Davies.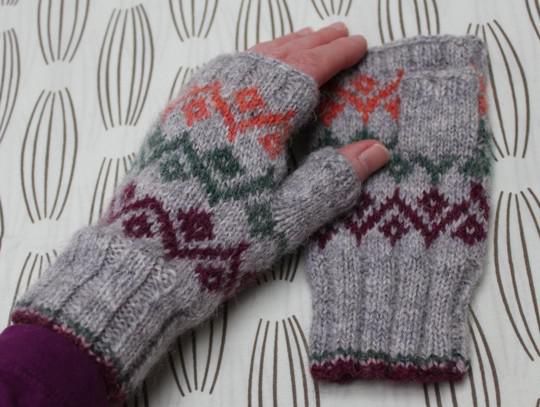 Do you have any advice for new bloggers?

Write about things you love doing and try to take good clear photos to illustrate your work/activity.

Do you have a preference when it comes to choosing your needles?

I use which ever I have available in the size I require. If I have a choice I like wood for the warm feel plus they are not as slick as metal needles so I tend not to drop so many stitches.

Do you read any craft magazines? If so do you have a favourite?

There are so many to choose from these days, I like Mollie Makes for the style, format and for the variety of craft projects not just knitting.

Who do you knit/ crochet for?

I knit for myself, family and friends. Occasionally I have some of my designs available for sale.