Blogger of the month - July 2014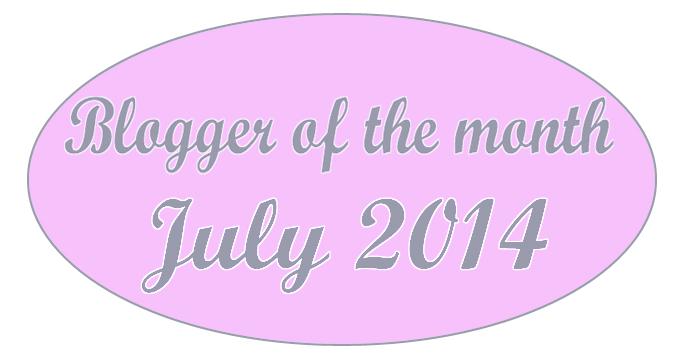 Drum roll please............. and the winner of Black Sheep Wools July 2014 blogger of the month is 'Just Pootling'. Congratulations to Kate who is the author of the creatively crafty blog. As the winner of blogger of the month Kate has won a £25 gift card to spend on goodies to create even more fabulous projects. If you are a blogger or read a knitting, crochet or stitching blog we would love to hear from you, fill out our nomination page today.

Kate soon replied with her answers to the blogger questions and sent over lots and lots of lovely photos too. Read all about Kate and her blog Just Pootling below.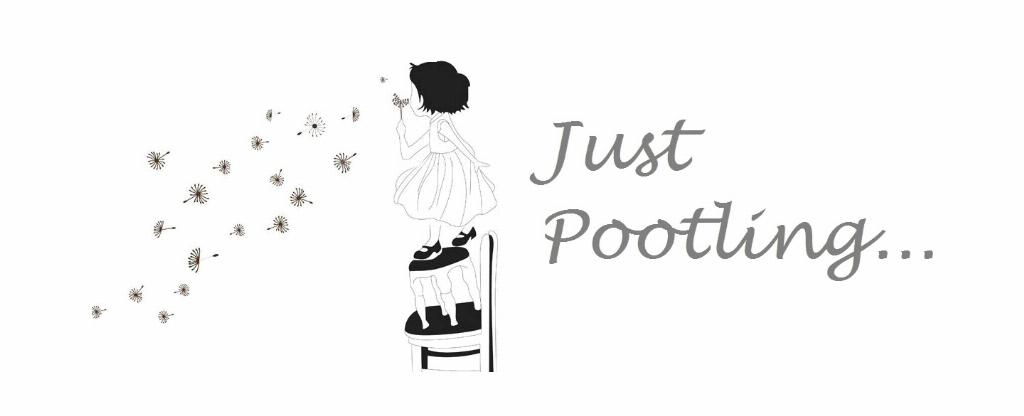 Here is Kate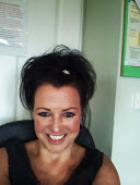 How long have you been blogging ?

I began blogging just over a year ago, when I set up my Just Pootling blog. I have loved everything about my first year of blogging, from sitting at the kitchen table setting up my blog template, to writing each and every one of my posts over the year.

Who taught you to crochet?

I taught myself to crochet a couple of years ago by watching clips on You Tube. The pause button was certainly used a lot but it was definitely a case of mind over matter and a sheer determination to get the hang of it. I haven't looked back since!

Do you follow other blogs?

It was just after learning to crochet that I discovered the big wide world of crafty crochet blogs. Since then I have made so many brilliant bloggy friends, and taken so much inspiration from so many other crochet addicts and knitty-holics.
Over the year I have had so many encouraging messages from so many different people and each message, more often than not, has led me to discover more and more wonderful blogs to follow, with projects to be shared, stories to be told and a multitude of beautiful photos to feast upon. It's so hard to pick my favourites because I follow so many blogs that are all unique and individual, but off the top of my head I would have to say that for crochet I adore Jules' work on Little Woollie – I love everything she creates as each new piece is beautifully bright and colourful and so modern. For knitting it would have to be Julies blog Little Cotton Rabbits. I am quite in awe of everything that Julie makes, her work is utterly gorgeous, so precise and perfect, and again entirely unique to Julie.

What is your latest WIP?

Ah, now there's a question! Where do I begin?
I am a true crochet addict in every sense and consequently always have several things on the go at any one time. However I know that I am not alone in this as it would seem to be a very common condition with all yarn lovers !
I have just finished off a couple of quick little projects, firstly some cushions for the chairs in my shady crochet corner in the garden,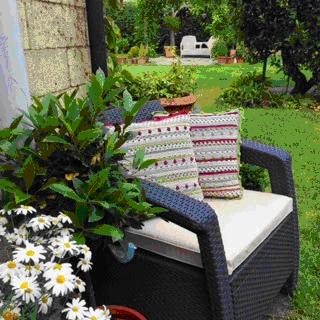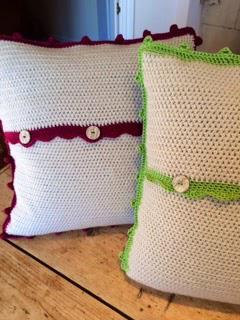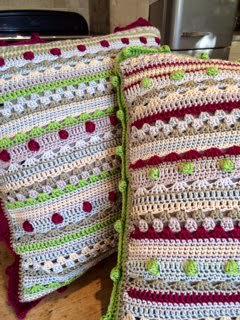 and secondly a little string of daisy chain bunting, made with the wool left over from my cushions.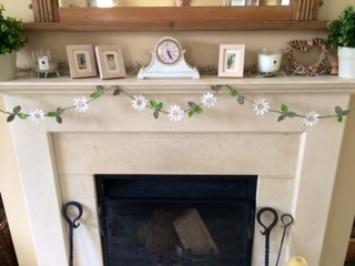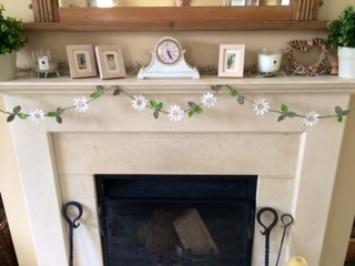 What is your favourite item to crochet?

Blankets are, without a doubt, my favourite thing to crochet and I always have one on the go. I'm not sure how many I have made since starting to crochet a couple of years ago but it's fair to say our house is full of them, as is our caravan and all our pets beds.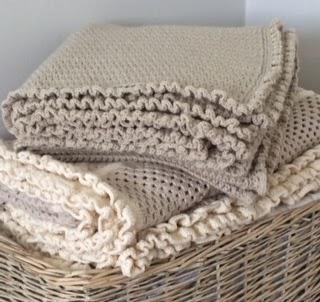 For our home I like to choose muted taupes and creams,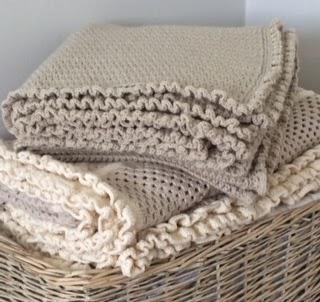 But for our caravan I have really enjoyed working with a bit more colour.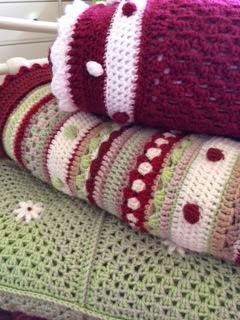 I have had so much fun creating our own little cosy cottage on wheels.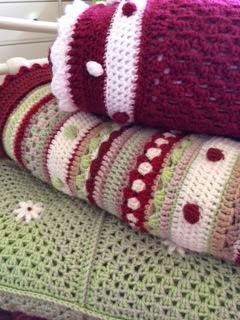 Who do you crochet for?

Pretty much all my friends and family have blankets that I have made for them. They have been of all shapes and sizes, but I think my favourites have to be the ones I have made for my three daughters for when they have all left home.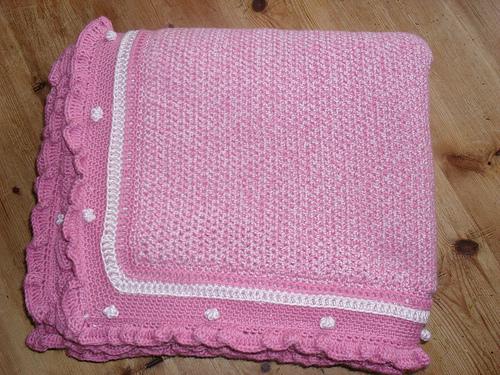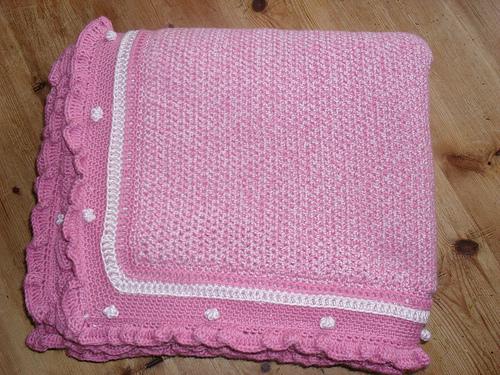 Beth's came first when she headed off to Uni,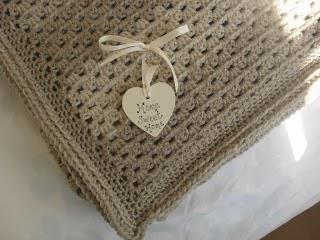 closely followed by Megs when she moved into her new home.
I'm currently busying myself getting Immi's blanket finished in time for September when she leaves home to start at Surrey Uni.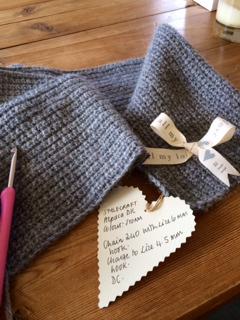 It's quite a bit bigger than this now and I'm nearly at my favourite bit  which is adding the border. I'm thinking that for this I'm going to use one of my most favourite yarns, Sublime Extra Fine Merino DK, in cream, and that the final row of the border is almost certainly going to have to be bobbly.

Do you have a crochet tip you would like to share?

Whilst I love having several different things on the go at any one time there have been a number of occasions where I've gone back to a project and suddenly realised I have no idea what number hook, shade of yarn or pattern I was working with.


My top tip for this?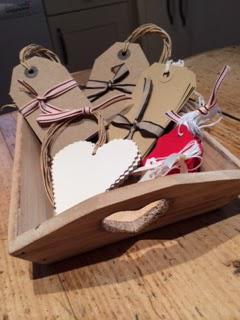 Luggage tags! Now, whenever I start something new, I tie a label onto the corner with all the crucial details written on it.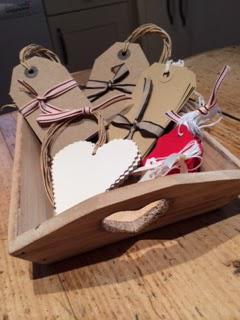 Problem solved!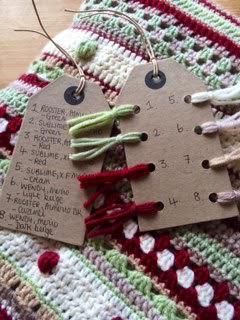 And there you have it, a quick whizz around my little world of blogging and all things crochet. I adore them both.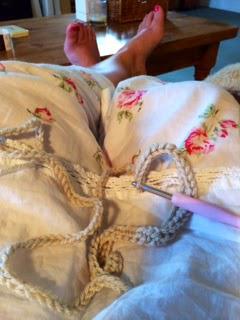 And so I'm off for an appointment with my sofa and my crochet hook. If you fancy a little peek into my world pop over for a quick pootle when you have a minute. The kettle's on and you're always welcome.