Arne and Carlos at Black Sheep Wools November 2017
Last week we were very lucky to have the fabulous, Scandinavian design duo Arne and Carlos back at the Craft Barn. They taught a full day workshop, 'A Master Class in Socks', followed by a cosy evening talk all about their life designing, with an added sprinkle of festiveness.




Fabulous knitted baubles in Stylecraft Life DK yarn from Arne and Carlos book 55 Christmas Balls to Knit. Find more of the books from Arne and Carlos here.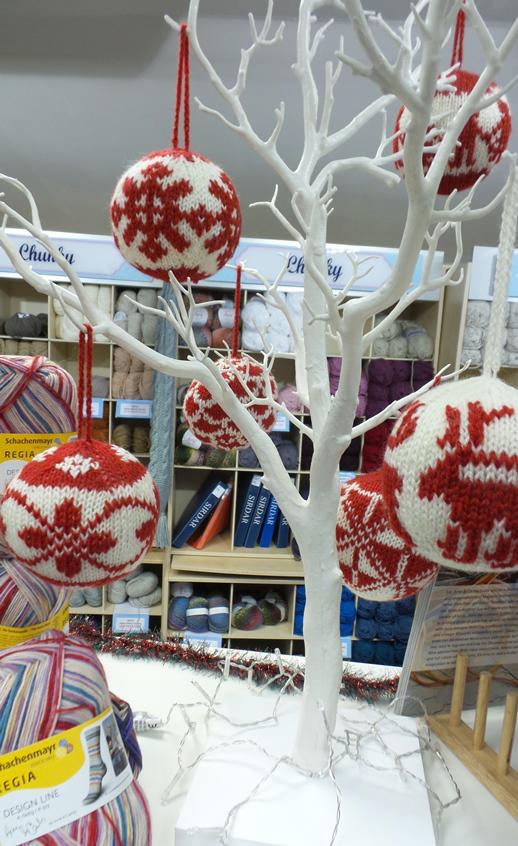 The workshop had double the number of students an average full day workshop has 10-12. There was a cheerful mix of chatter and deep concentration. During the workshop everyone completed a mini sock in Regia Arne and Carlos 6ply yarn. Arne and Carlos taught the toe up method of sock knitting with a focus on the technique used for knitting an afterthought heel.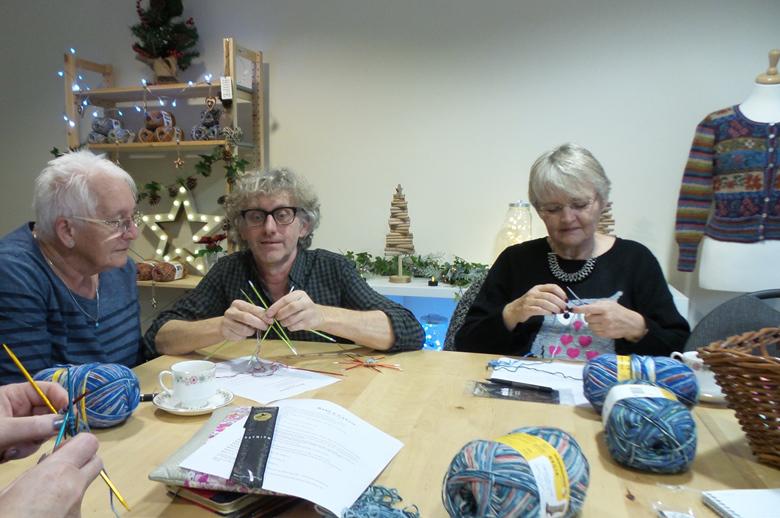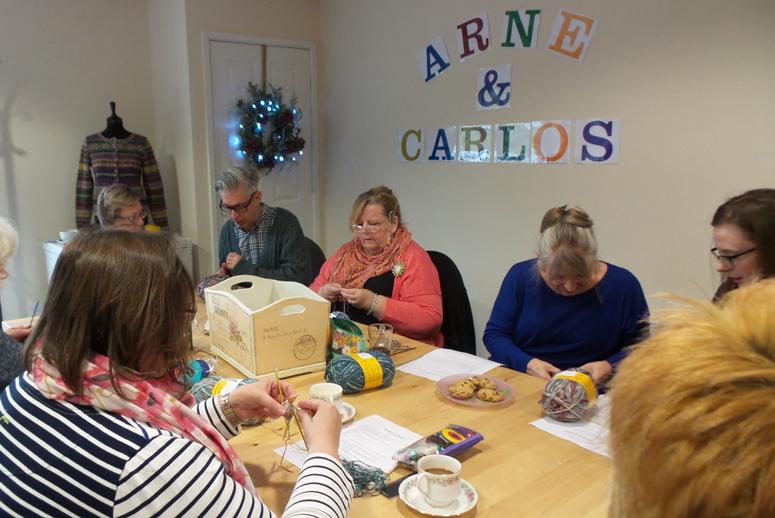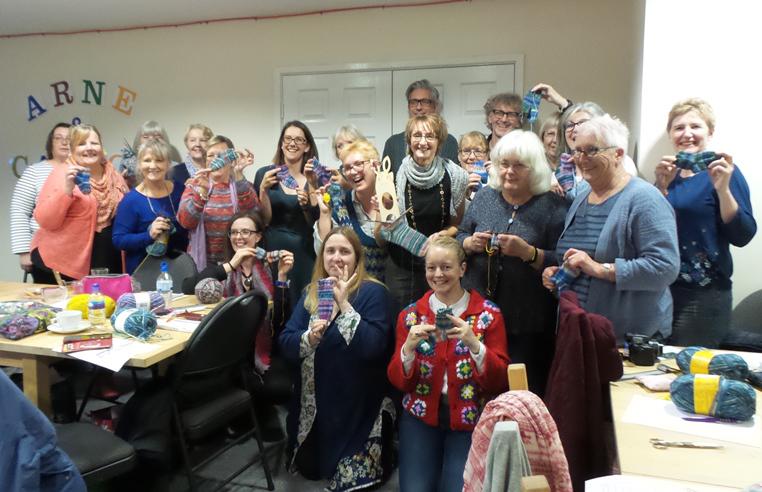 It wasn't long before mini socks were knitted and a full size sock was whizzing along the needles. Here is a photo of designer and blogger Lynne Rowe testing her sock for size.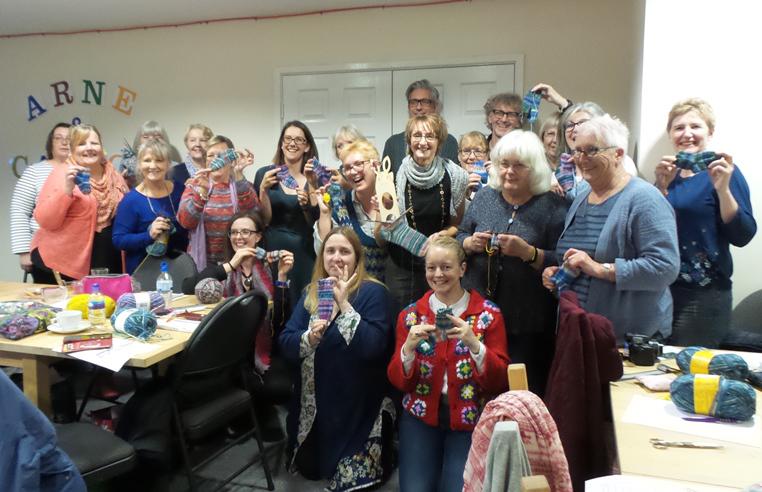 The room had been decorated with a festive hygge feel. Barbara unleashed her floristry expertise entwining garlands with ivy and fairy lights.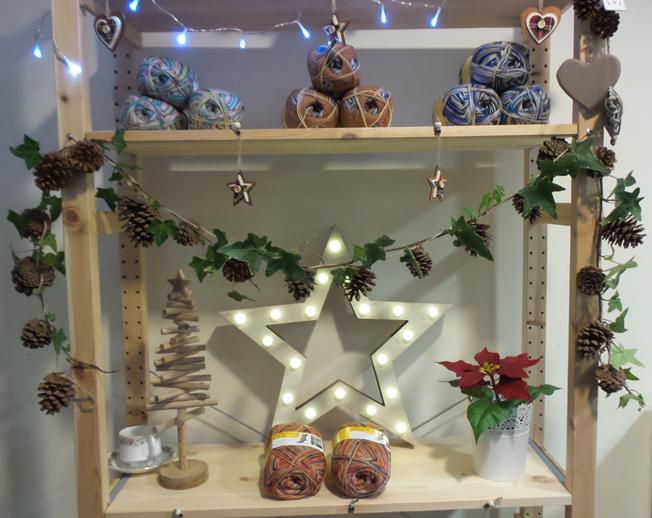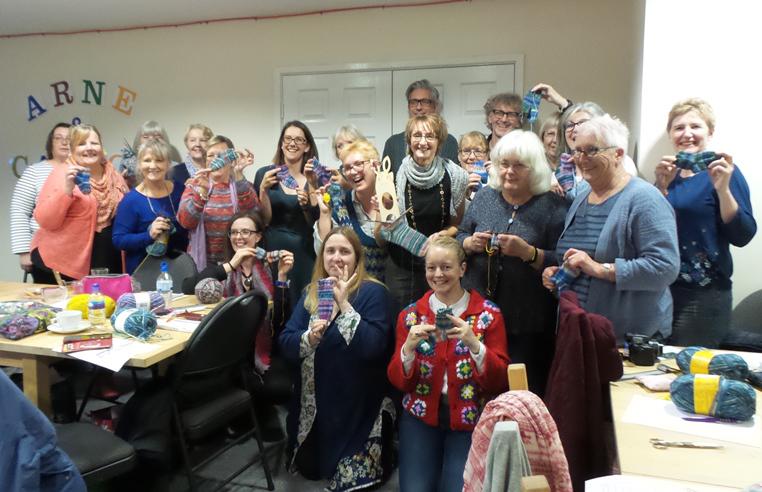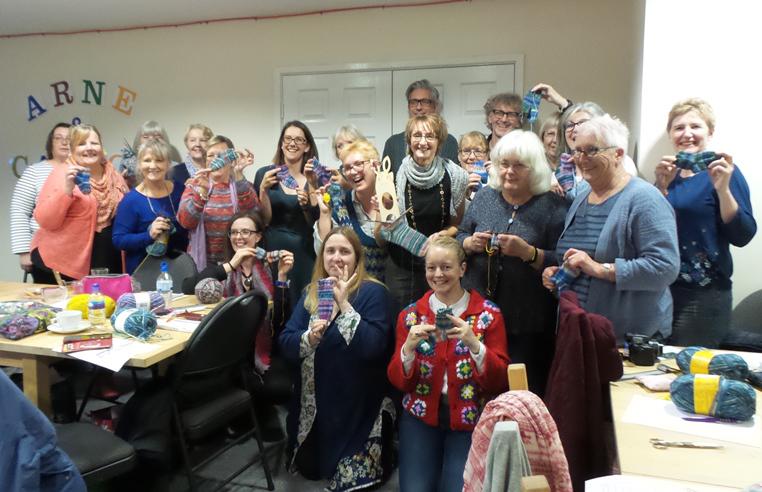 Once you start listening to Arne and Carlos, you are instantly swept away and enveloped by their cosy, or should I say 'koselig' Nordic lifestyle. Arne and Carlos shared that, 'koselig' is actually the Norwegian term to describe cosy and the Danish word 'hygge'. The views from their lakeside home look magnificent, as Carlos flicked through the slides it was time for your mind to be transported and dream about the inspirational scenery they are surrounded by daily. One photo in particular was striking, a deep blue sky with an incredible full moon beaming down and lighting up a snow laden forest, the perfect weather for staying in, wrapping up warm and doing some knitting. Arne spoke about growing up in a traditional Norwegian village where he would knit by the fire place with 3 generations of his family - mother, grand-mother and great grand-mother.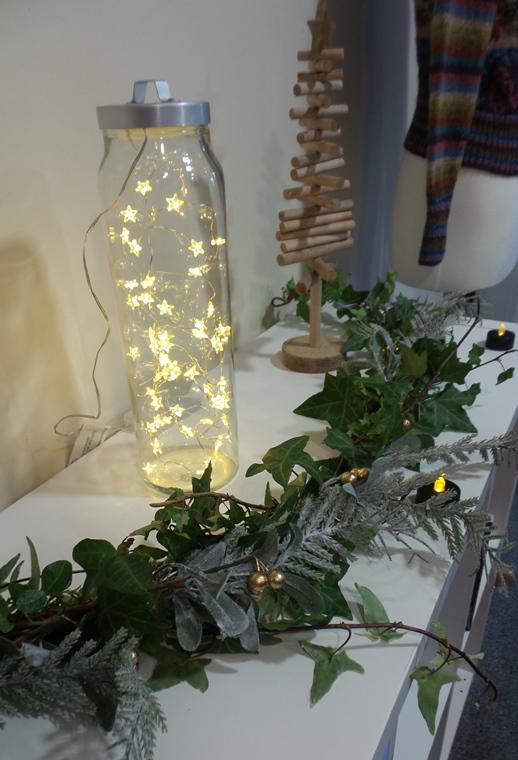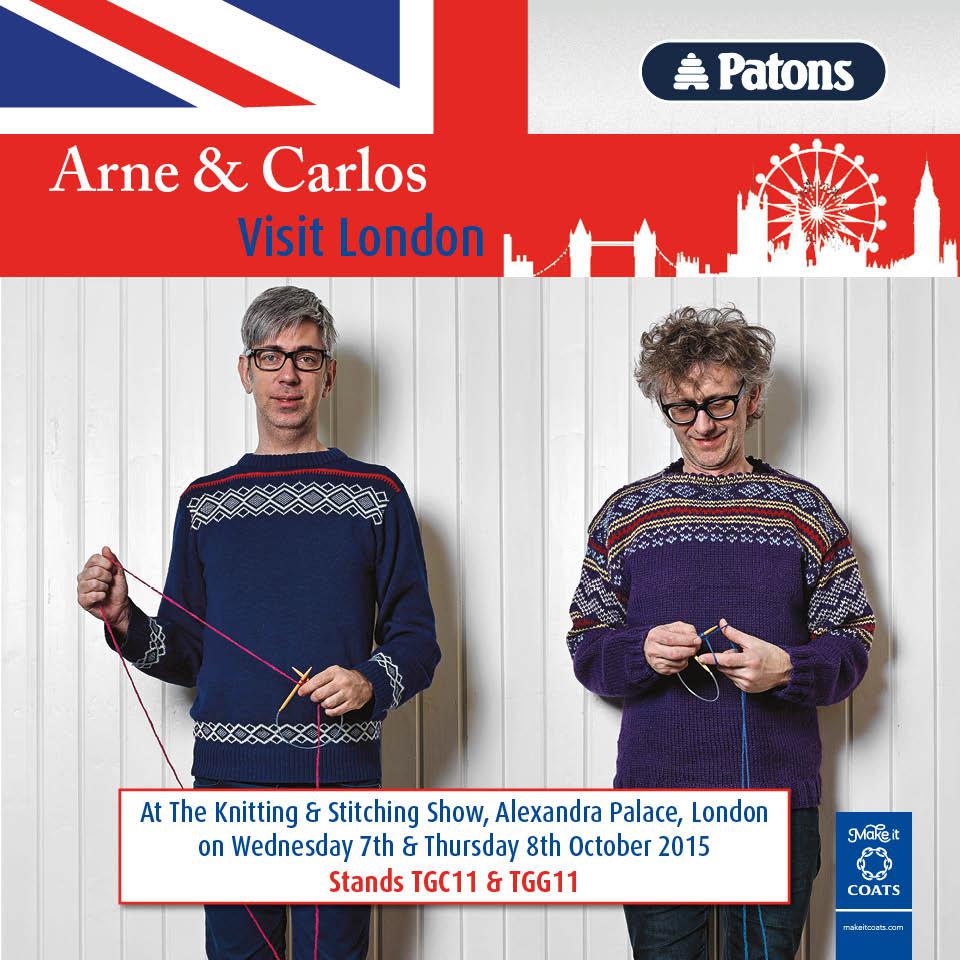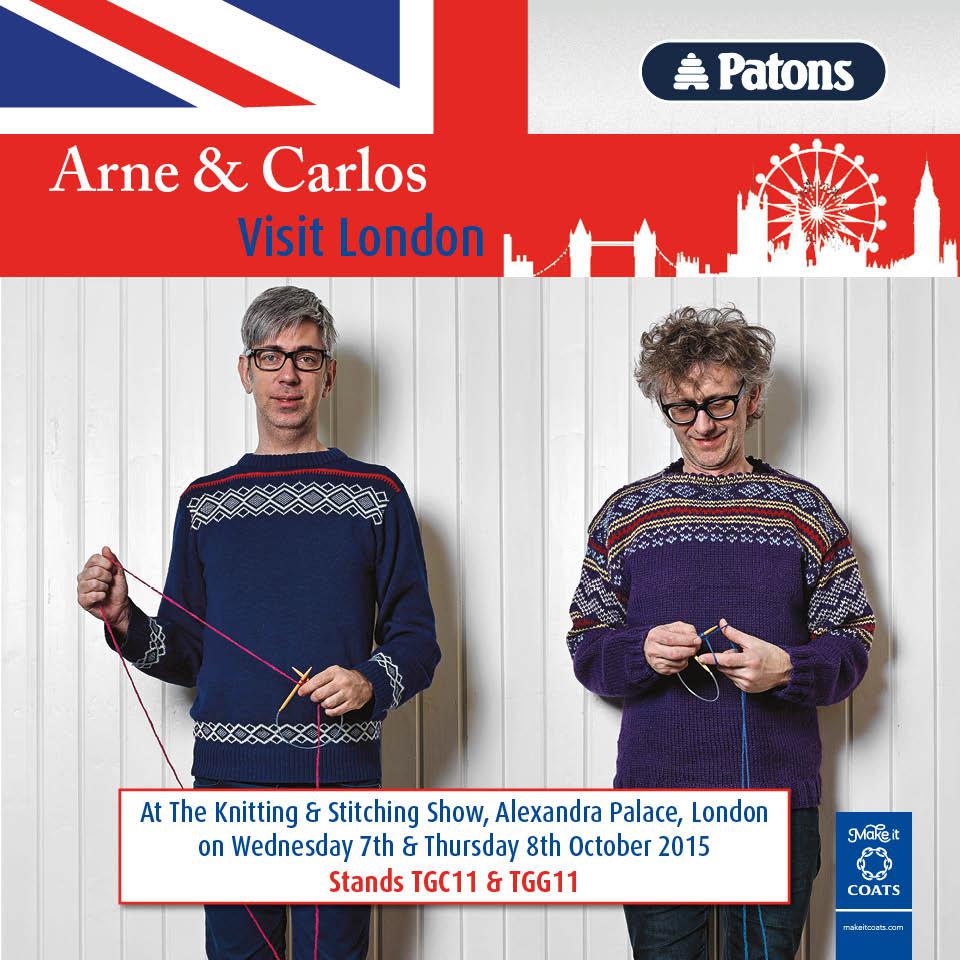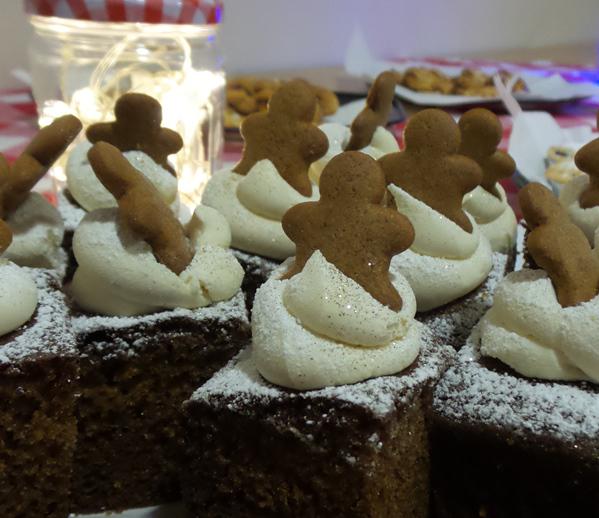 Arne loves King Cole Tinsel. He couldn't help but have a knitted i-cord on the go! Carlos on the other hand is not so much a fan.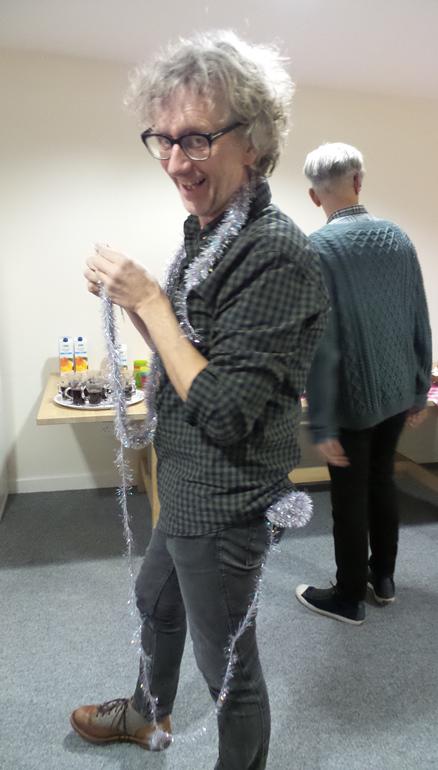 Our lovely cake lady Sian was posed with the challenge of making traditional Scandinavian sweet treats. Carlos kindly assisted with a list of suggestions, Sian went for Cinnamon and Cardamom buns, they were a delight and got the seal of approval from Carlos. Along with a warm mug of Gluehwein everyone had a koselig evening.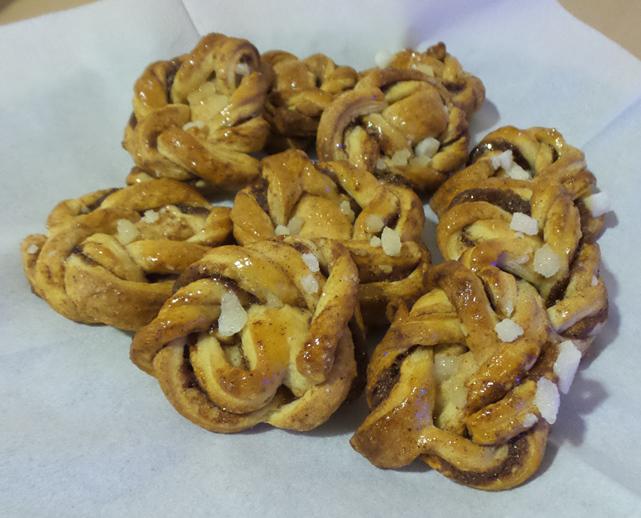 At the end of the evening all members of staff had a group photo with Arne and Carlos. The end to a fabulous day!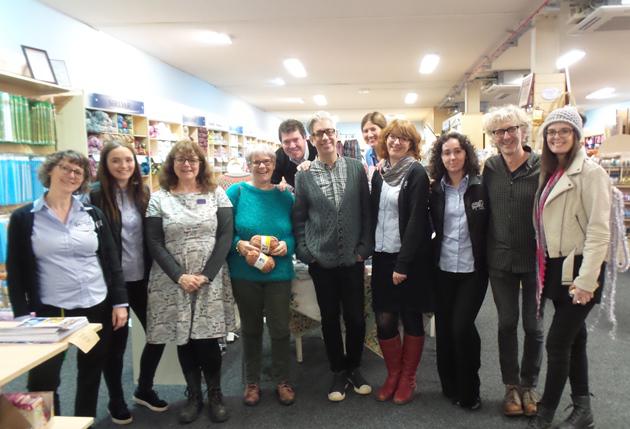 For anyone who couldn't make it to the Craft Barn to meet Arne and Carlos, be sure to watch their YouTube videos for inspiration. Grab a cuppa and enjoy delving into their creative world.