Yarn Shop Day 2016
Saturday 30th May saw the third ever Yarn Shop Day come to life. Created by Let's Knit magazine in 2014, Yarn Shop Day is a really important event in our calendar.
It is designed to showcase all that is amazing about your local yarn shop and encourage people to come in store rather than shop online. We are the proud recipients of 'Yarn Shop Day Of The Year' award 2014 & 2015 so the pressure was on to create a superb 2016 event.

Our ethos behind the day is to show people why shopping in your local yarn shop is different. Where else can you get expert advice, squish hundreds of beautiful yarns and ooh and ah over their beautiful colours? You certainly can't do all of that online. No don't get me wrong, I internet shop a lot and I'm sure you do too. It's fantastic and a really important part of our business. But nothing beats buying yarn in person.

The day was incredible. We were lucky enough to entice a couple of our most loved bloggers to join us. Winwick Mum, a big Black Sheep favourite joined us in the morning. Her passion for socks is infectious and she drew a real crowd. We also played host to Crafternoon Treats, who has done for bags what Christine has done for socks. Her display of crocheted bags elicited lots of oohs and her patterns are so fresh and exciting.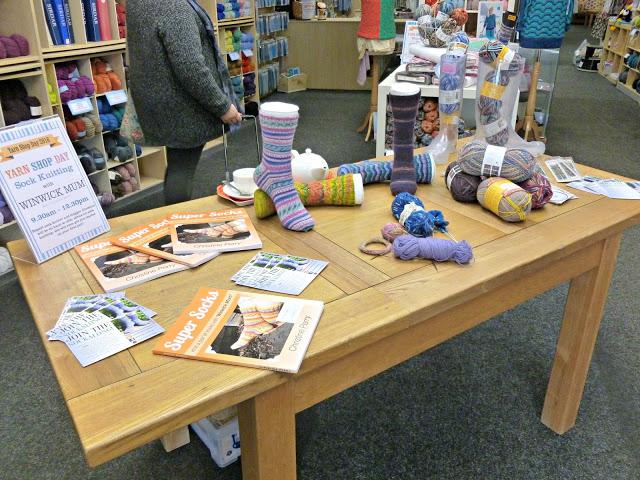 Winwick Mum and her sock knitting clinic.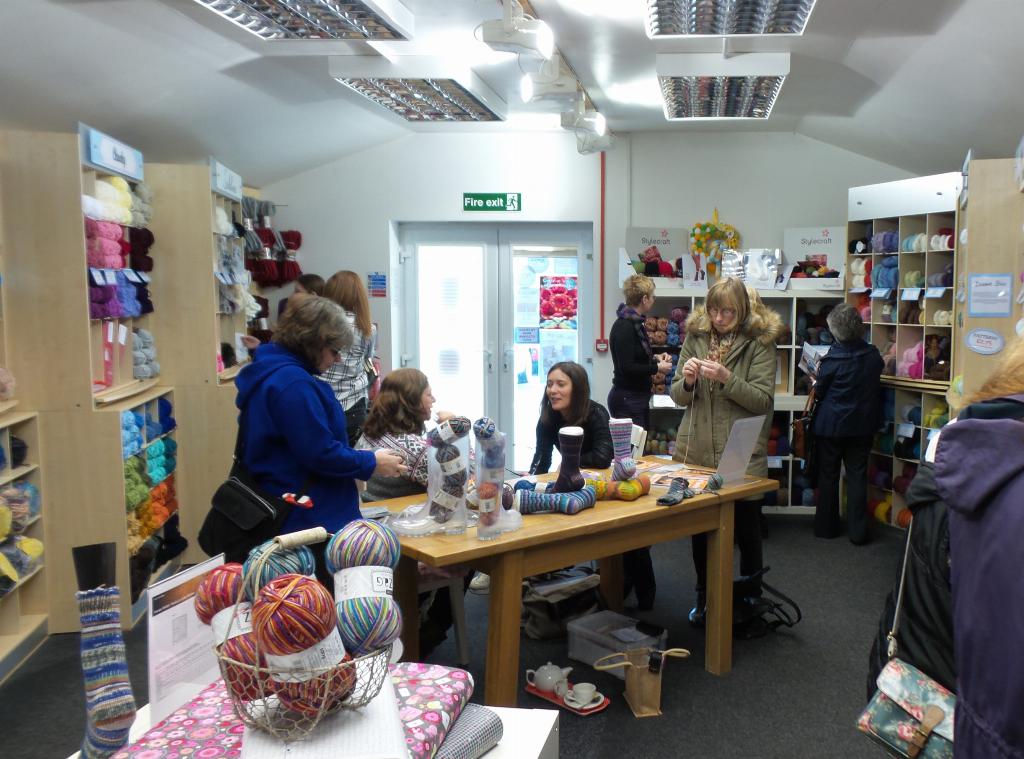 Crafternoon Treat - Kathryn Senior and her friend.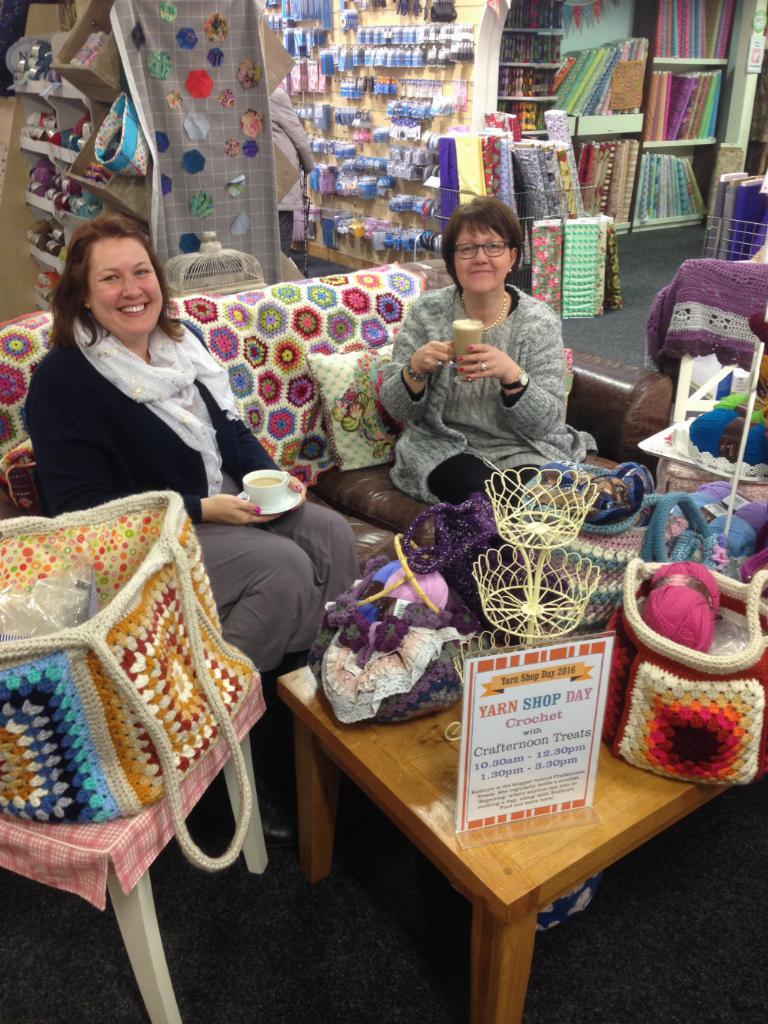 As well as bloggers we were also visited by top crochet designer Sue Pinner. Author of Granny Squares 1 & 2 and lead crochet designer for Stylecraft, Sue is a crochet genius and all round lovely lady. I came away from spending time with her with lots of ideas of future projects – obviously when I've finished some others!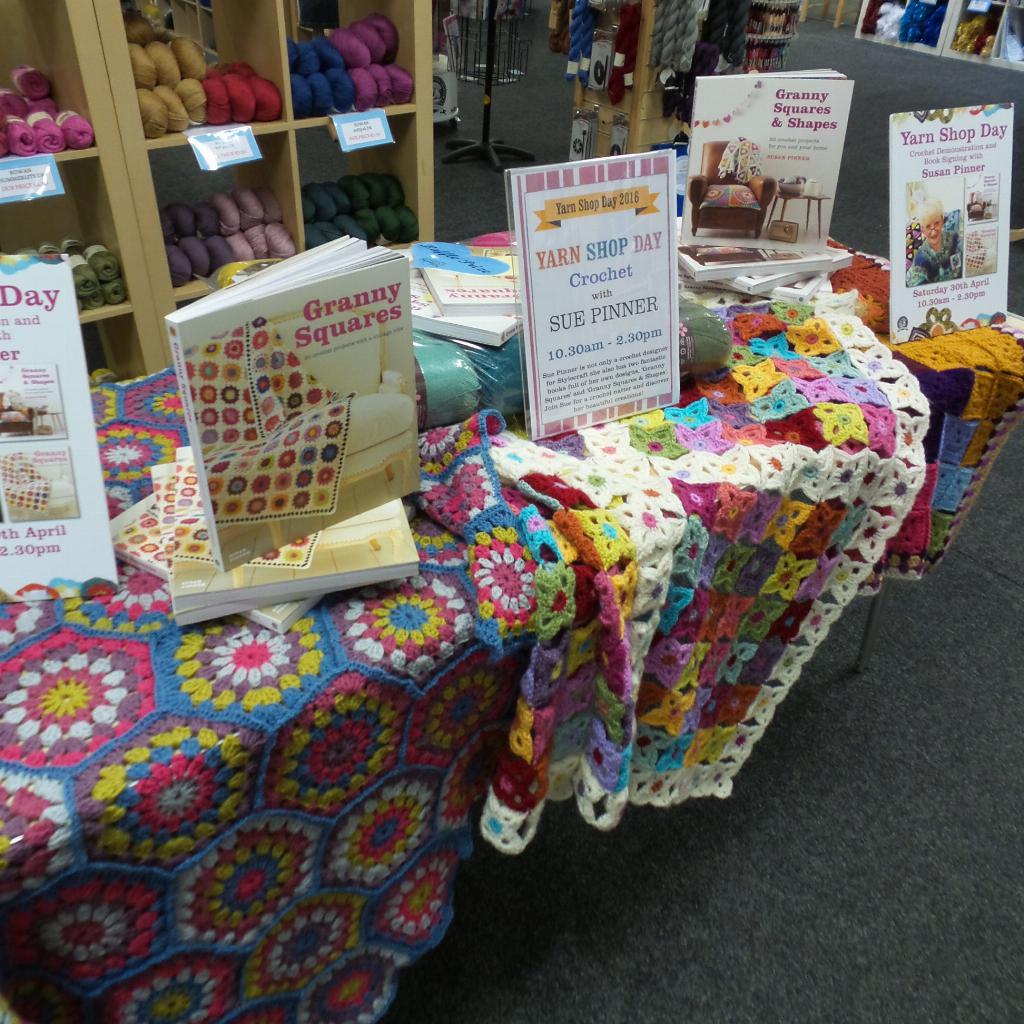 Every Yarn Shop Day we try and feature something different in our workshop room. Previously we have done dying & spinning and this year weaving was the new skill to learn. Beryl, one of our regular workshop tutors, joined us for the day. She is an incredible teacher and produces lovely work. So many people had a go and enjoyed the experience. This is certainly something you couldn't do online!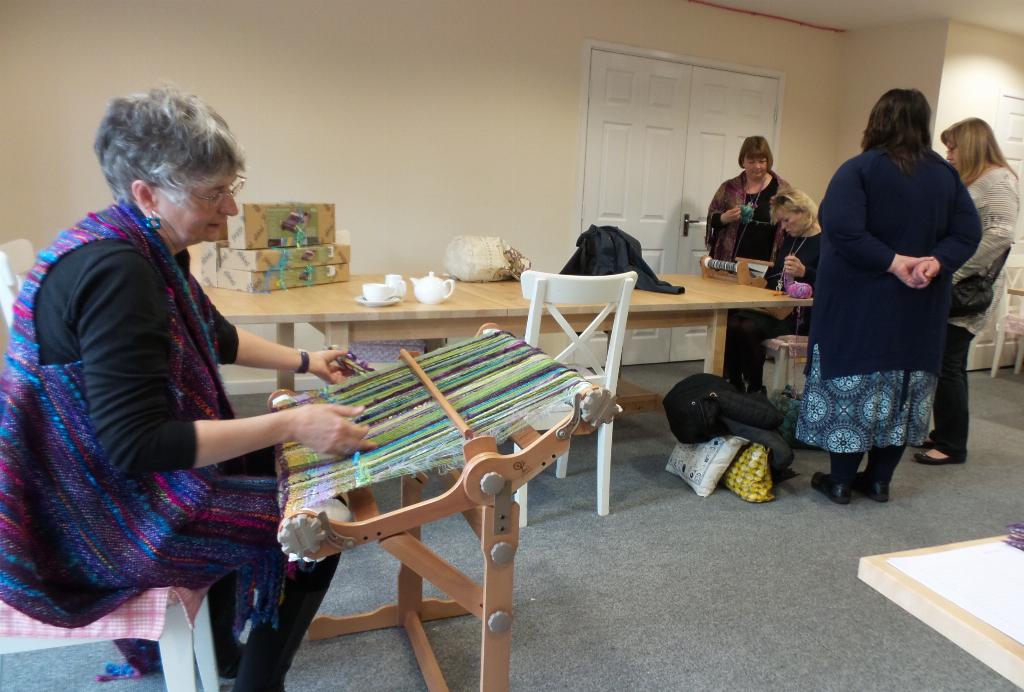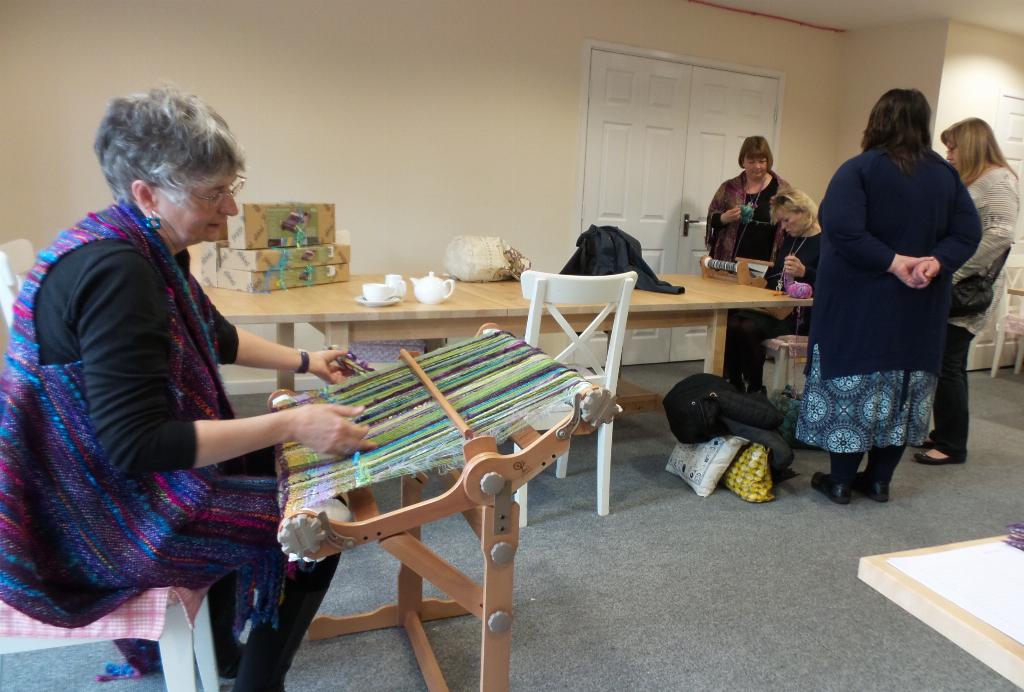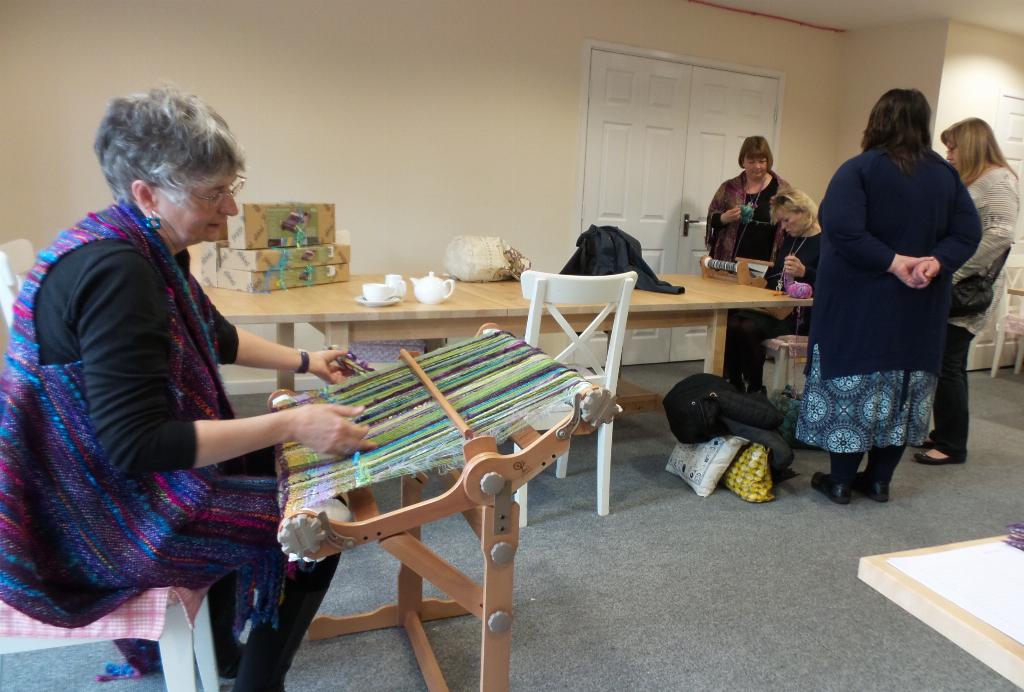 All in all we had a superb day, customers travelled far and wide to visit to us. Two girls even travelled down from Hull to spend the day with us. If you couldn't make it to Black Sheep Wools I do hope you spent some time in your local yarn shop. Now to plan next year!