The Virus Shawl
Have you heard of the Virus shawl? If you haven't already, then we may possibly be about to spread the 'virus' a little further (pardon the pun). This fabulous crochet shawl is ever so addictive once you start. Stacey is planning to start her fourth Virus shawl this weekend, bearing in mind she made the first one only last week, it really is a quick make. Could this be where the name Virus shawl comes from?

The pattern is a chart, which Stacey assures me is super easy to follow. Once you get the gist of the pattern you will be off and away in the flow of the pattern. The pattern can be found on Woolpedia website with a downloadable chart, plus helpful videos for left handed or right handed crocheters.

Stacey chose Stylecraft Cabaret for her first Virus shawl in shade Aurora. Self striping yarns work so well with this pattern creating gorgeous waves of colour!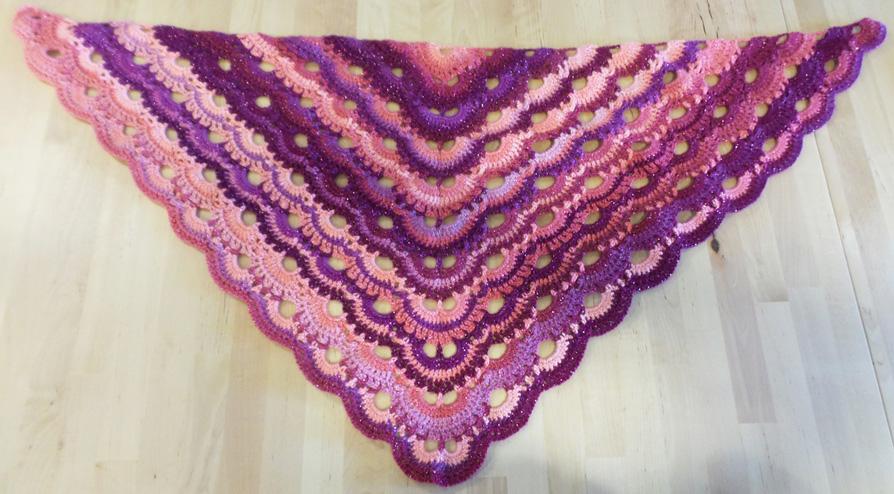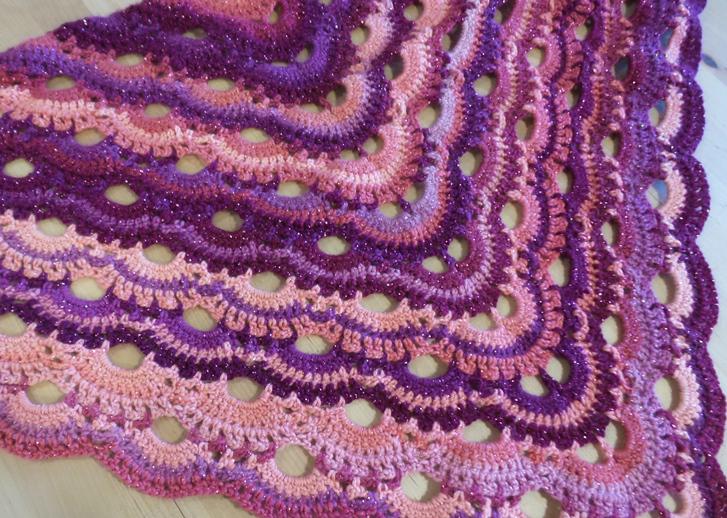 Stacey is part way through this one in King Cole Riot Dk shade - Neon, so far she has used one ball.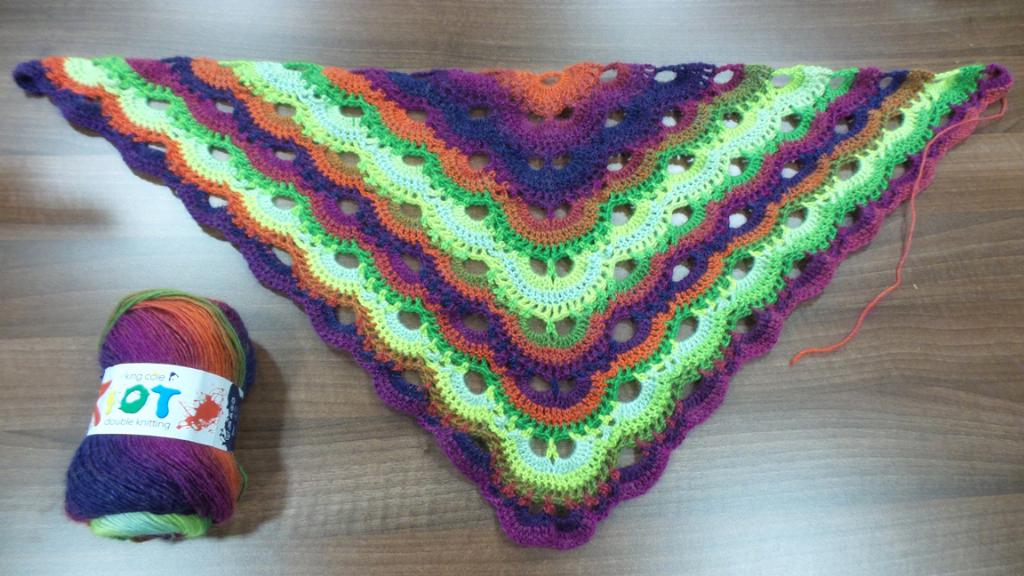 A second shawl in King Cole Riot Dk, a shade Stacey had tucked away in her stash. We have matched a similar colour in King Cole Country Tweed that would produce a similar effect.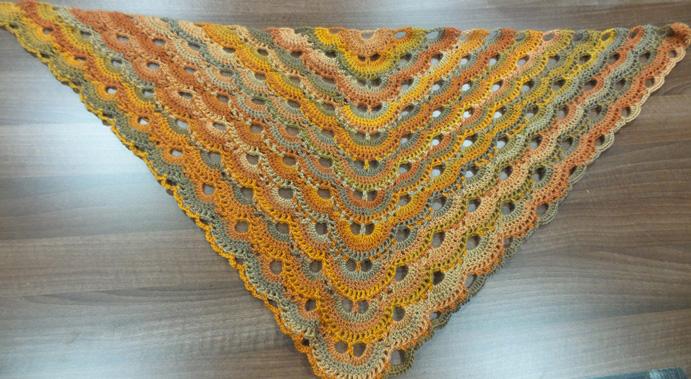 In fact Stacey plans to used this shade of King Cole Country Tweed Dk for the next Virus shawl to take over her crochet hook!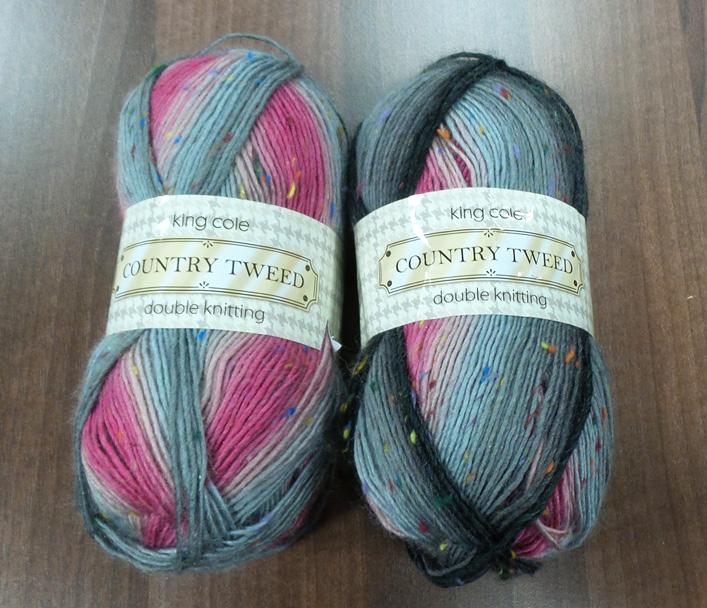 Have you crocheted a Virus shawl? What yarn have you used?