Love Your Yarn Shop Day 2014
We all had a fabulous day on 'Love Your Yarn Shop' day 2014. It was great to be able to get involved with the Let's Knit magazine event. A lovely way to highlight the importance of a local yarn shop. Celebrating all that your local yarn shop has to offer (where ever it may be!), a wealth of knowledge and expertise, not to mention lots and lots of irresistible yarn!

Here at the Craft Barn we were very excited to have the lovely Louisa Harding over for the morning. Louisa signed copies of her books and both customers and staff enjoyed chatting away to Louisa about her designs.


Louisa brought all sorts of knitted goodies with her. The furry Luzia garments are just gorgeous.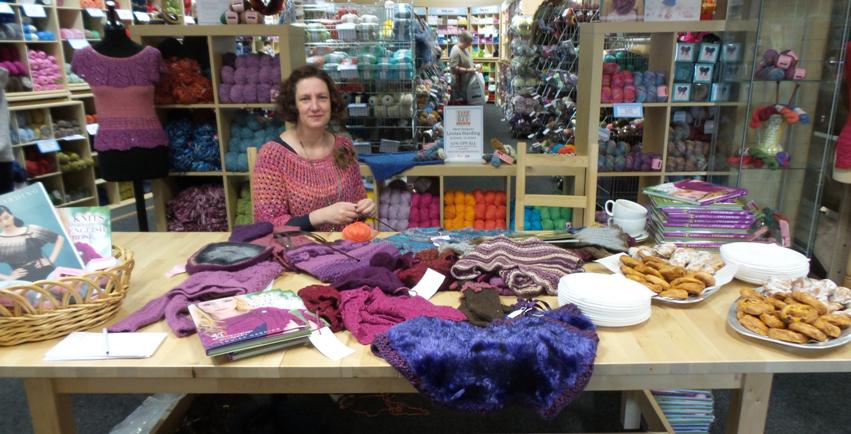 Here is Louisa busy casting on with the sparkly Mila yarn. If you are wondering, the yarn Louisa's top is knitted in is her latest summer yarn - Noema.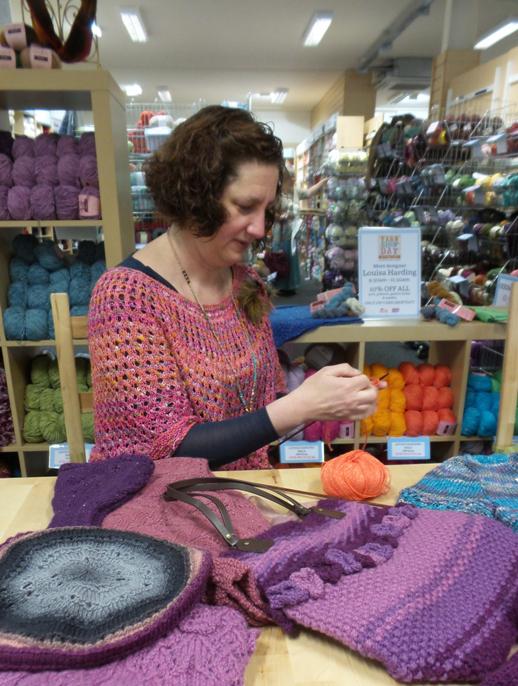 While Louisa was in the building Sara managed to catch her for a quick Q & A session. Watch it here on our YouTube channel.
We are already looking forward to 'Love Your Yarn Shop' day 2015!