How to knit garter stitch?
To begin your knitting journey, the best place to start is with garter stitch. For anyone who has never knitted before and is wondering what exactly garter stitch looks like, then take a look below......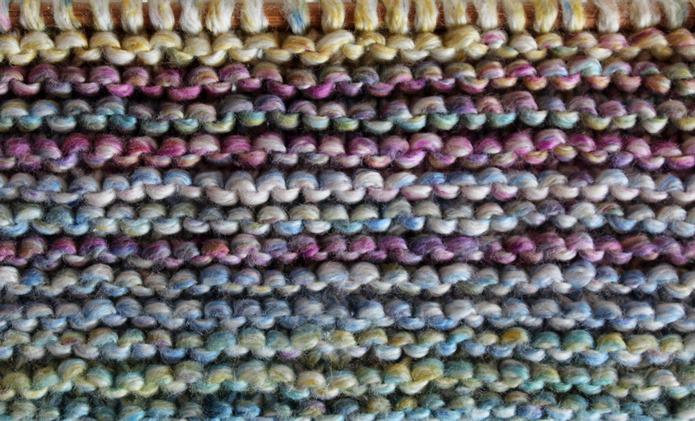 This is what garter stitch looks like as a knitted piece. The effect is created when you knit row after row continuously, I would describe it as a raised texture of interlocking loops. Garter stitch can also be called 'knit stitch' or 'plain knitting'. So if you are reading a pattern in the future keep an eye out for the different terminology.

What do you think? Would you like to give it a go? We have created a step by step photo tutorial and easy to follow video. The video is worked at a slow pace with exaggerated movements so that you are able to follow the steps. Once you become comfortable with garter stitch you will find your own way of holding the needles and keeping tension that is just right for you and your knitting. Many knitters prefer to keep both needles tucked under their arms or just one needle tucked under. It really is personal preference and before you know it you will have a scarf knitted ready for winter. If you haven't seen any of our Knitting Essentials blog posts before, make sure you take a look at our How to cast on video before you begin.

How to knit garter stitch?
With the desired number of stitches cast on keep the needle with all of the cast on stitches in your left hand. With the other needle in your right hand insert the needle into the front of the first stitch.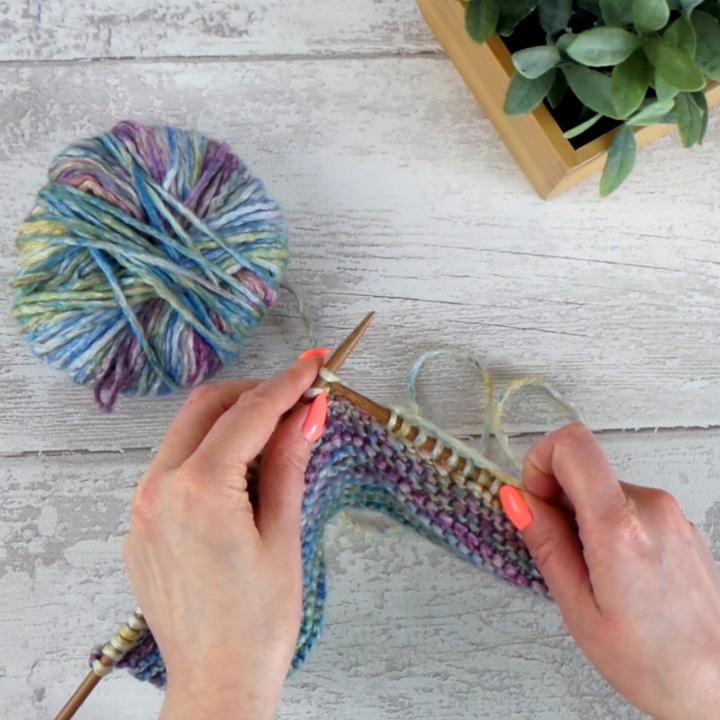 Push the needle through this stitch with the yarn from the ball ready to work with in your right hand.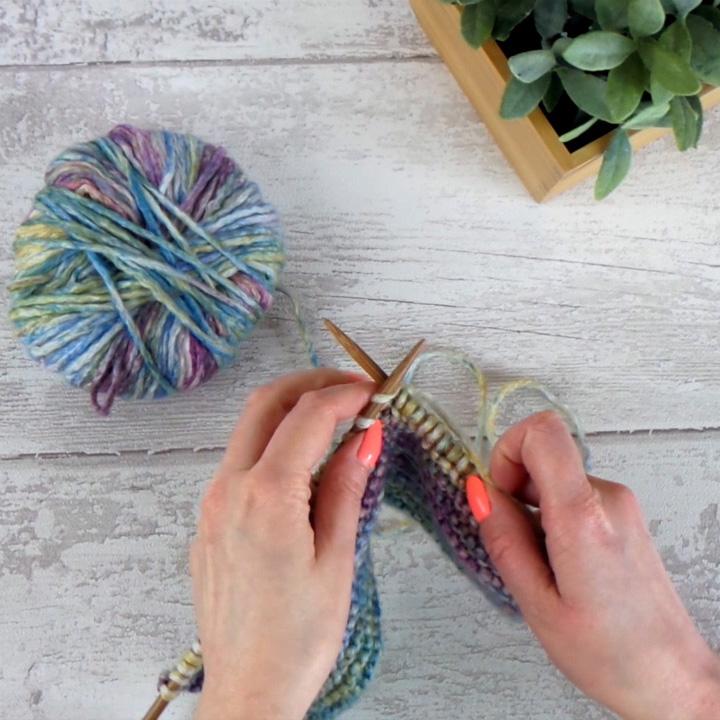 Bring the yarn around the back of your right needle and down in between the stitch on the needle.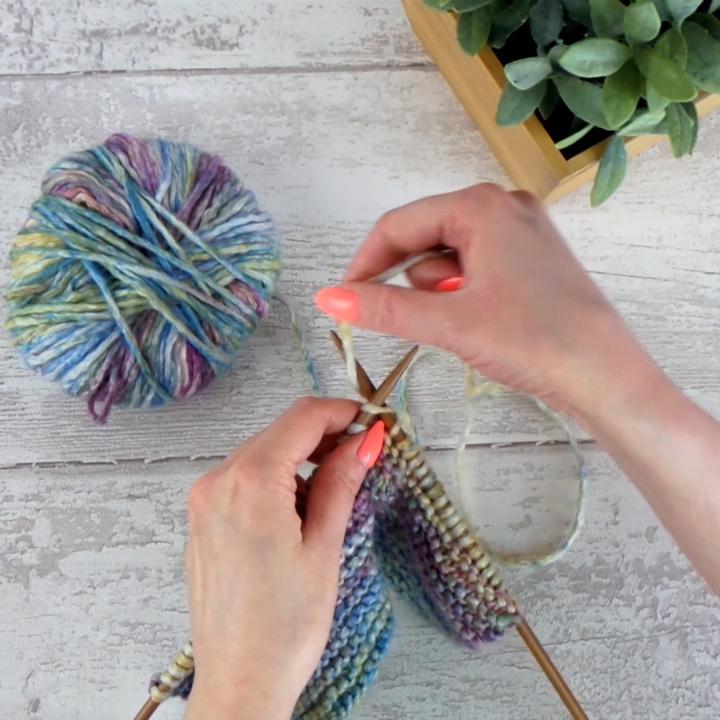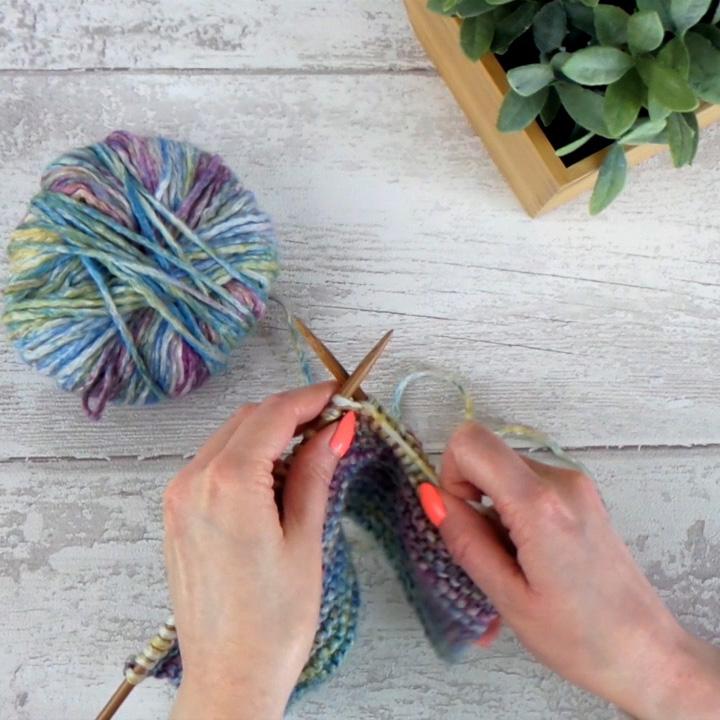 Keeping the yarn in between the needle (not too tight) carefully bring the right needle back and up through the loop of the stitch. Make sure that you don't drop the stitch at this point (you're nearly there).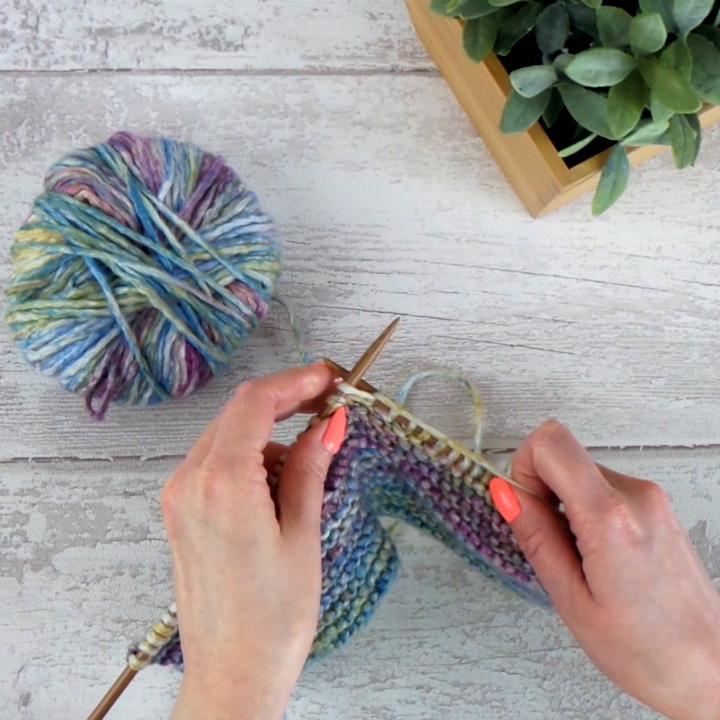 Slide the stitch off the left needle onto the right needle.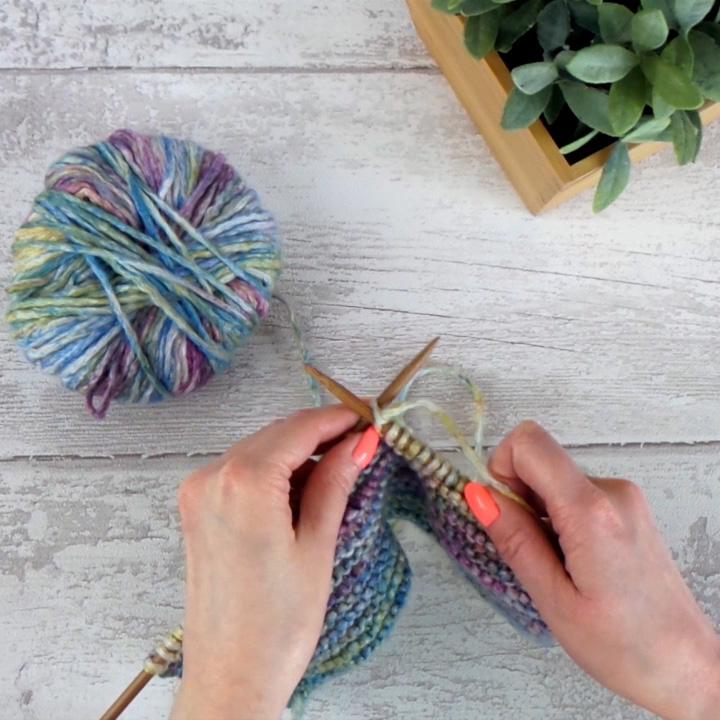 Now repeat steps 1-5 until you have knitted the desired number of rows.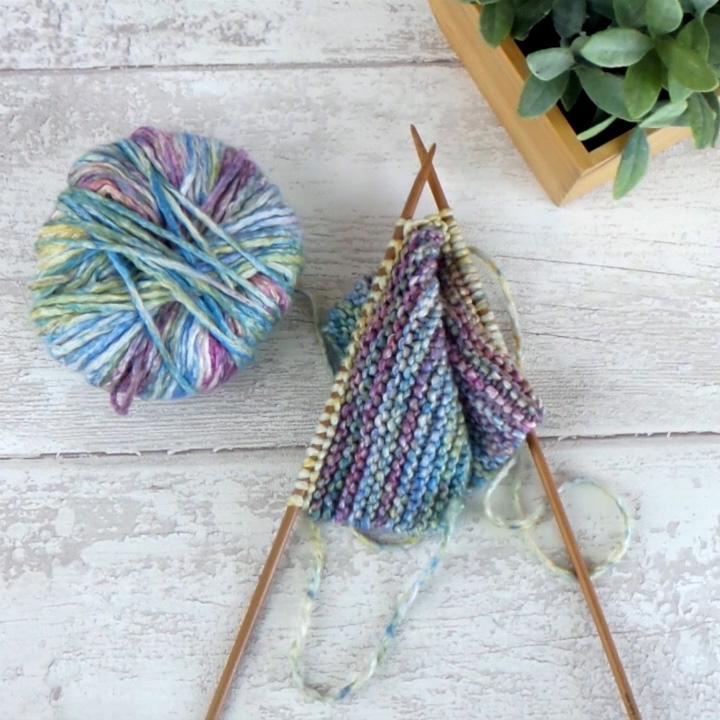 Yarn used in video is Sublime Evie Prints.