Designer Q & A's - Emma Wright
Discovering new knitting patterns to add to your wish list is always such a delight. Even if it takes a little longer than anticipated for them to come to fruition, it is a comfort to know that your list is always there. Over the summer we added a new yarn brand to our collection - West Yorkshire Spinners. Along with delectable yarns, this included a spectacular range of patterns.  Many of which have been designed by the lovely Emma Wright, including the Illustrious book all designed and styled by the talented young designer. The 'Hermione' cardigan from this book is now on my wish list!


It was through taking on the West Yorkshire Spinners range that we first came across Emma Wright, knitwear designer. With so many designs under her belt having worked with many well-known names in the industry, already (she's only in her early twenties), we wanted to know more. We invited Emma to the Craft Barn for a knitting natter and we are very pleased to share that she will be teaching workshops at the Craft Barn in 2017. Keep an eye out on our workshops page for updates. On 25th March next year Emma will be at the Craft Barn for a designer showcase day - pop the date in your diary. More details of this event will be coming up in 2017.

On the weekend of Saturday 19th and Sunday 20th November Emma will be taking over our Instagram. This is super exciting for us as it will be our very first Instagram takeover. Emma will be sharing lots of inspiring photos over the weekend so be sure to check it out.

To delve into the mind of a knitwear designer, I sent Emma some questions to share here on the blog.......



When did you learn to knit? Who taught you?

My nan taught me to knit when I was only young but I never really took it seriously until I went to college. I don't really remember learning, it's almost like I've always known how. My sixth sense!

Can you remember the very first thing that you ever made?

Unfortunately I have no pictures. Putting aside the teddy blankets, teddy scarves and Barbie clothes, I made a 1960's inspired shift dress when I was 16 for my first textile project. With a sewn on Peter pan collar and buttons.

Where did you begin your designer journey……..How did you become a knitting designer? Did you study at University? What inspired you to make this decision?

After going to college to do fashion and textiles I went to Nottingham Trent where I graduated in 2014 in Fashion Knitwear and Knitted Textiles. I have always been creative, design ideas pop in my head constantly and after completing the knitted shift dress for my first textile project at college I just knew I wanted to do knitwear. I love the freedom both knit and crochet can offer and I am automatically drawn to colour and texture!

When designing something new, where do you begin? Is it a sketch, with a colour palette or sampling? What is your design process?
Each design is different, something in my everyday life can spark an idea. Something I've seen on the catwalk, something vintage I've seen in a shop or as simple as a stitch pattern that must be made into that scarf or jumper. I think exciting details, texture and colour can bring a whole new and modern lease of life to a classic jumper.
I am also a massive Pinterest addict, A great place to relax and find inspiration!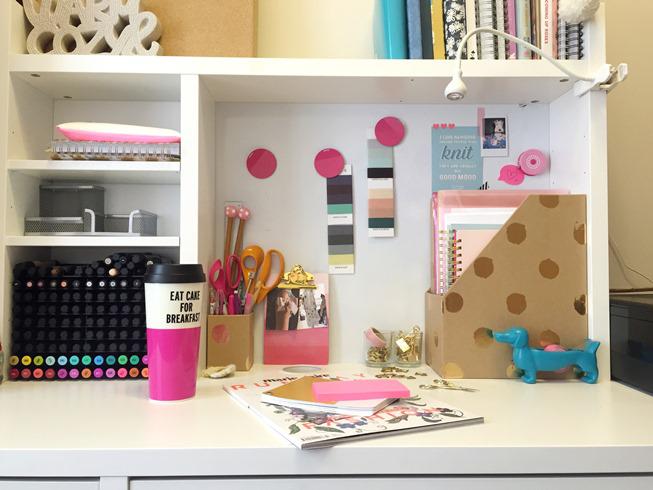 As a freelance designer you must have worked with various big names in the industry. Where can we find your designs?
I have been very lucky to work with some of the best brands and designers in the industry such as Debbie Bliss, Erika Knight, Louisa Harding and The Fibre co. I also designed a pattern book called Illustrious for West Yorkshire Spinners which was inspired by heritage and took on a very classic autumnal feel with a wearable modern twist!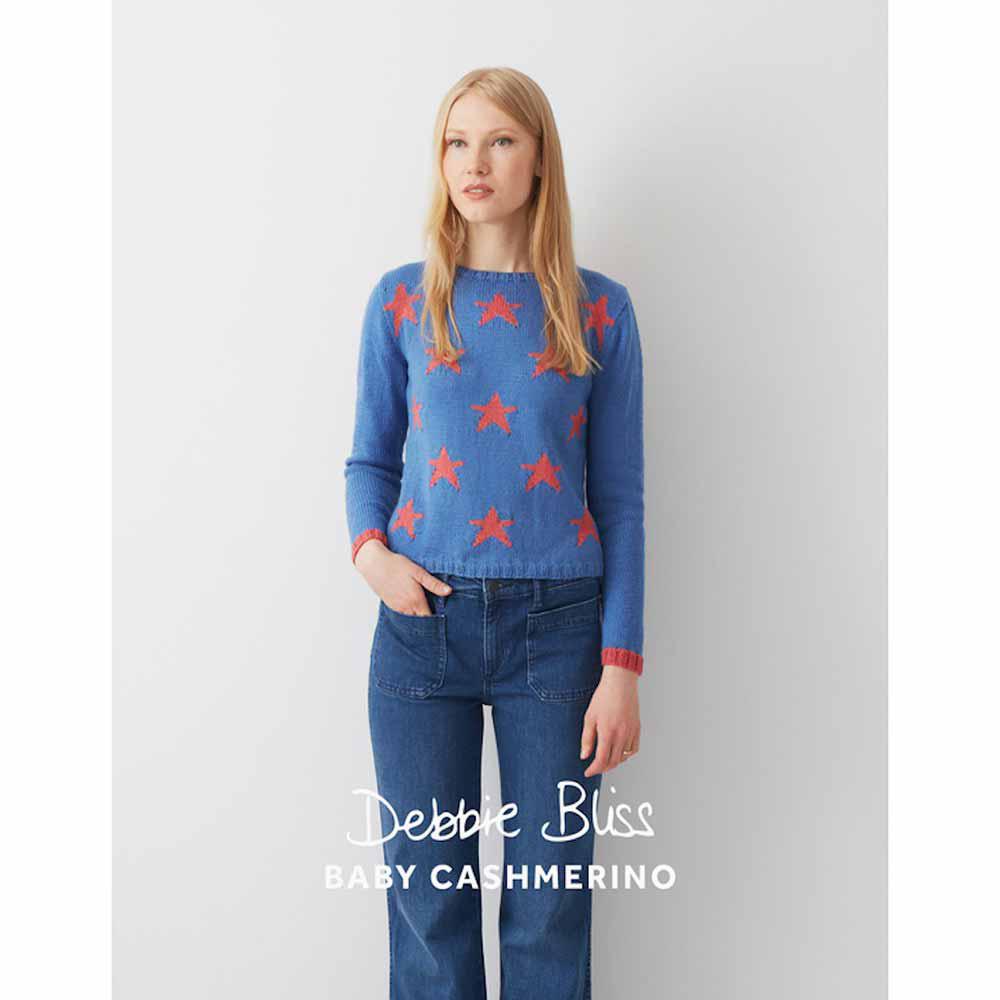 Emma's design 'Star Sweater' for Debbie Bliss.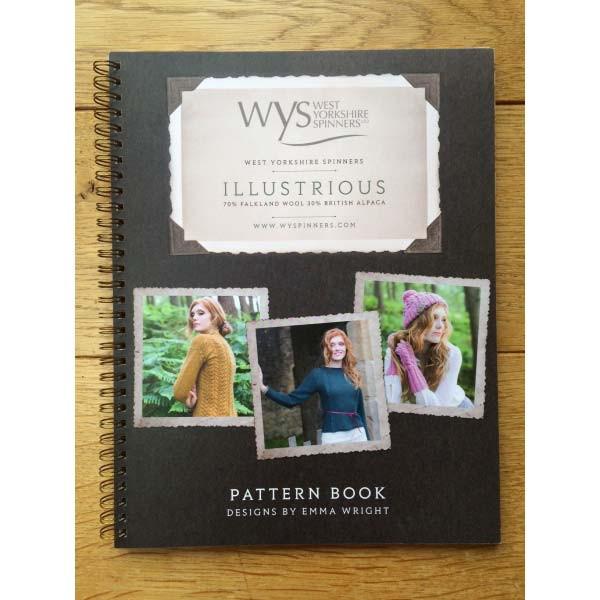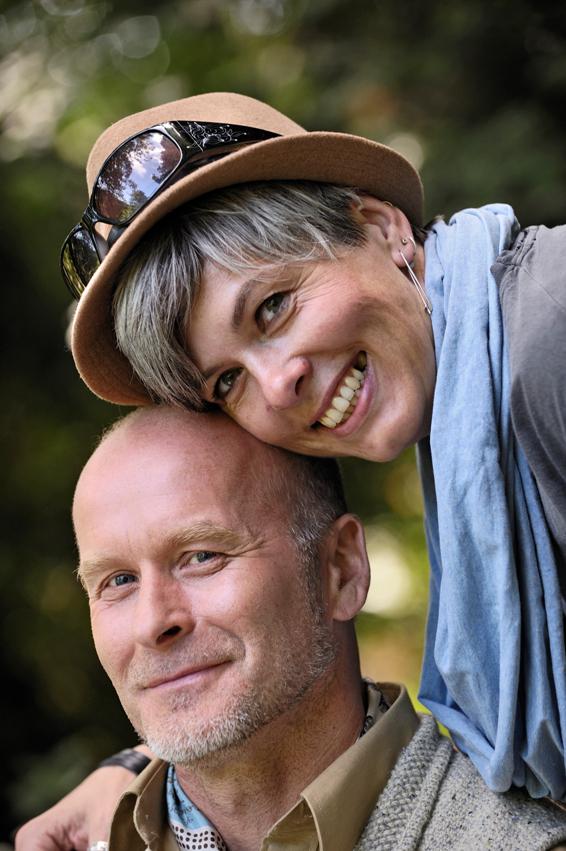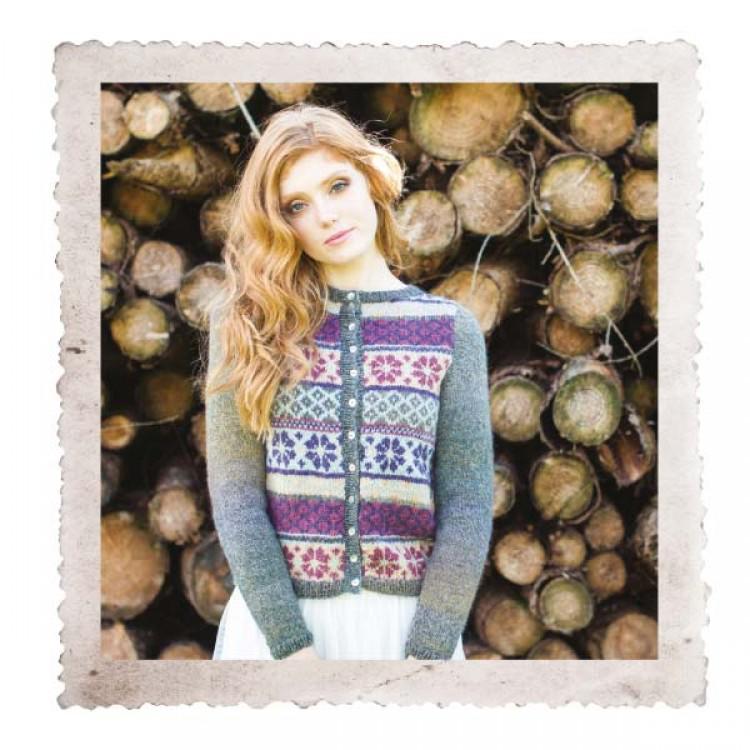 Which other knitwear designers do you admire?
I am a massive fan of Gucci, nobody does glitter like they do! I love the femininity of Orla Kiely and as I've said previously I'm very driven by colour, texture and pattern.
What have been your knitting highlights of 2016?
Oh wow! I've just recently done a collection of crochet interiors for DYChoice. This is my first crochet collection and my first interior collection so quite an achievement for me and I am very proud of the final collection. Early in 2016, I designed an AW16 collection for DYChoice called Alchemy. Inspired by the magical word itself, to be transformed or created through a magical process. For me this was knit and as the yarn is full of colour and texture through fibre I worked on colour placement around the classic silhouettes. For photography I styled the collection with metallic and dark autumn shades.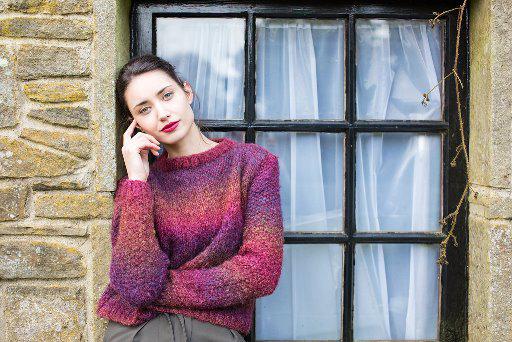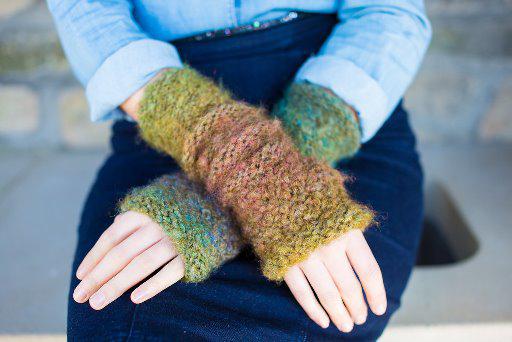 Do you enjoy knitting / crocheting for yourself? If so, what do you make?
Yes! When I get time (which is rare) I like to make winter accessories, hats, scarves and headbands usually.
Can you share any projects you have coming up in 2017?
I always dread this question but I have a head full of secrets, I'm pretty good at keeping things hush. I keep my social media as up to date as possible with up and coming projects and new releases, I have also started my own emmaknitted Ravelry group which is quite exciting!
A couple of fun questions before you go......



Knit or crochet? Knit




4ply or chunky? Chunky




Pastel or bright? Oh that's hard, I love both!




Do you have a favourite place to crochet / design? Does anywhere in my pj's count?




Do you do any other crafts? If yes, what? I love sewing, embroidery, papercrafts… crafts in general!




Do you have a favourite yarn? Yes! Erika Knight Vintage and Maxi Wool


Keep up to date with Emma on social media here
Instagram, Twitter and Facebook: @emmaknitted
Hashtag: #emmaknitted
Ravelry Group: emmaknitted