Designer Q & A - Attic24
We are so excited for our special guest visiting the Craft Barn tomorrow. It's only Lucy, from Attic24 blog! How fantastic is that? Lucy will be joined tomorrow by fellow knitting and crochet buddies, Emma Varnam and Winwick Mum. Pop in store and say hello, the gang will be here from 10am - 4pm. In anticipation for her visit we sent over a few (maybe more than a few) questions to delve a little deeper into the creative world of Attic24. Lucy kindly responded with some great answers. Enjoy having a read of our Attic24 interview, it is really interesting to learn more about her crochet journey.





When did you begin crocheting?
Before I had my children, I was a self employed designer-maker working with textiles and embroidery. I ran my little handmade business from home, making brightly coloured textile pictures and a range of embroidered greetings cards. I packed up my textile business when I had my first child in 2002, thinking that eventually I would come back to it.
Fast forward to 2007 and I was very busy being a full time Mum to my two young children aged 3 and 4 then. I loved that time in my life, but I found myself starting to miss my old creative work and began to look for a way to balance out the needs of my young family with my need to do something creative for myself again.
It was a friend who suggested I try crocheting – she knew of my arts and textile background, and thought that crochet would appeal to me as she had just learnt herself and was finding it very therapeutic. We agreed that yarn crafts were far more child friendly than sewing, being that you can sit on the sofa amongst the chaos of family life and pick up a crochet project far more easily than you can get out a sewing machine and ironing board!
So I decided to give it a go, borrowing a crochet hook and ball of yarn from my friend and getting her to teach me the basics of crocheting a chain. I bought a small beginners crochet book from a local yarn shop and over the next few days I taught myself the basic stitches and learnt how to make a simple granny square. I knew straight away that I wanted to crochet blankets, and those very first granny squares eventually became my very first blanket.
That was over eleven years ago now, and I can honestly say that learning to crochet changed the course of my life. I still have that first blanket draped over the back of my sofa and it's one of my most treasured things.

[caption id="attachment_12949" align="aligncenter" width="500"]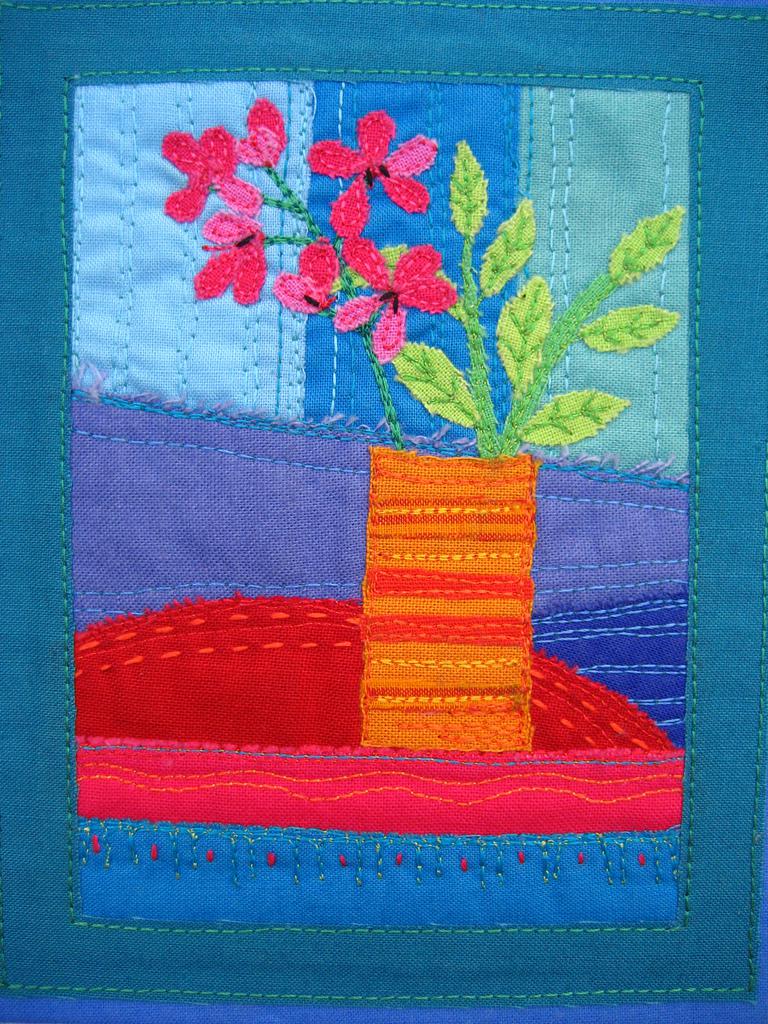 Attic24 Embroidery[/caption]

What sparked your love with this wonderful craft?
I fell in love with crochet primarily because of the ease of it. As a mum of young children, it was something I could very easily fit into the small pockets of time I had throughout my busy days. I would keep my yarn handy and I would pick up my granny squares whenever I had a chance. Even if it was just a few stitches here and there, I loved that I was doing something creative just for me, for my own pleasure and satisfaction.
And of course, there was the colour therapy too. When I first walked into a yarn shop to purchase a few balls to make granny squares, I was hit by the sight of so much beautiful colour on those shelves that I knew I had found something that would bring me a huge amount of happiness. I had always loved bright colours when I worked with fabric and stitch, and finding out that yarns could give me the same sort of colour-fix was such a great surprise.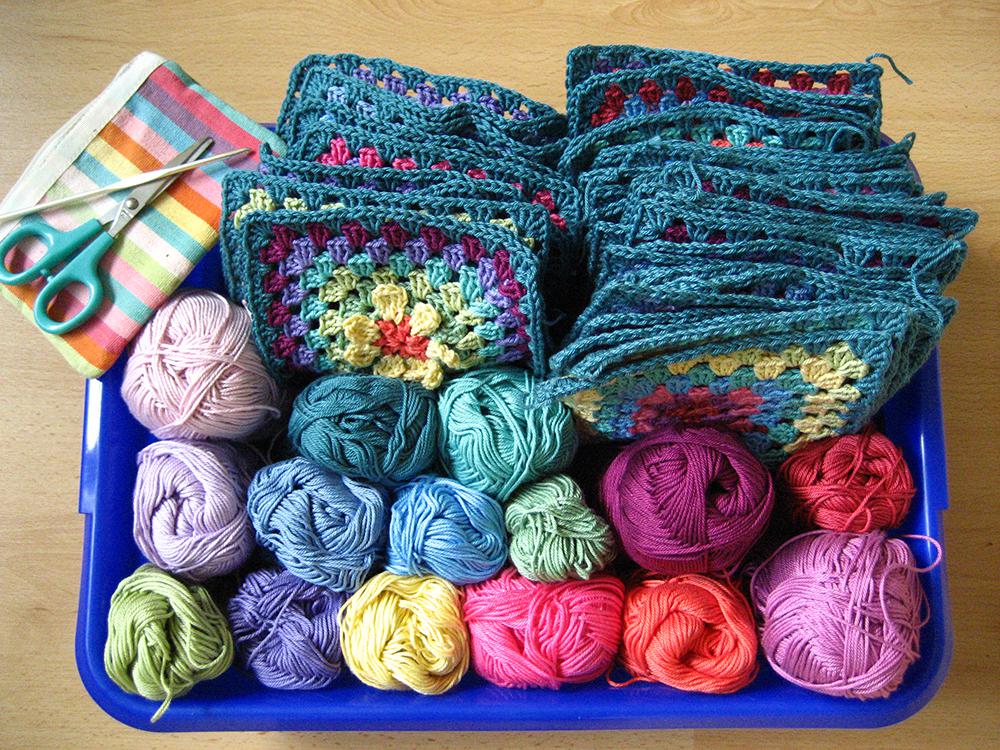 What inspired you to begin writing a blog?
Around about the same time that I learnt to crochet, I also discovered the online world of creative blogs. Blogging was still relatively new back in 2007, but I began following a few blogs that really resonated with me - ladies who were sharing snippets of their daily lives, their homes, gardens and creative projects which I found hugely inspirational. I had already begun sharing some of my photos and projects on Flickr (remember this was back in the day before Pinterest and Instagram existed, I know, how did we ever manage?!) and I found that I really enjoyed being a part of a creative online community. It was like suddenly finding my tribe when I had been living in solitary for so long! Writing a blog and joining in with the community I had discovered was the next logical step, although it took me almost a year to pluck up the courage to do it. I had recently relocated and moved to a new town so was feeling a little lost at the time. My youngest had just started mornings at nursery, so for the first time in many years I had some precious child free hours at my disposal. I had always loved writing (I was an avid penpal in my teenage years, writing letters to friends all over the world), and taking photographs to go with my words became a newly discovered passion. There was no end goal, just a desire to share and connect with others, and to be able to fill my free time with a new and exciting hobby.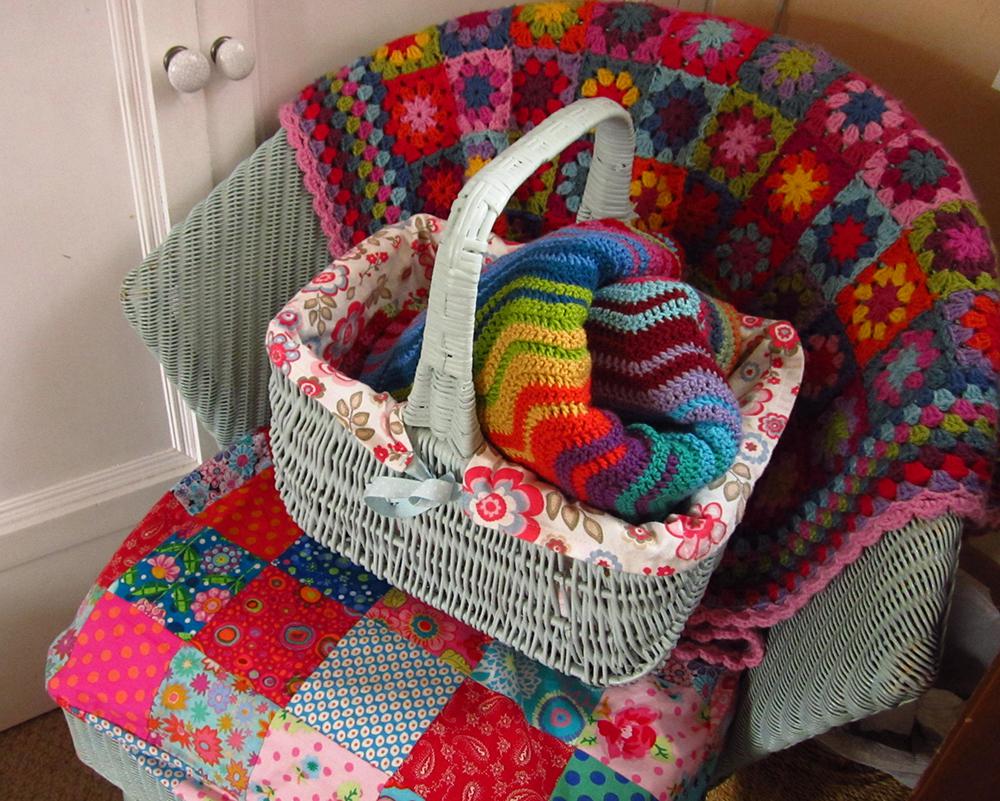 Your blog is so popular, how does it feel to know there are people all around the world reading your blog and making your designs?
Honest answer???? It feels FANTASTIC!!! I The community which surrounds Attic24 is absolutely wonderful and I truly value the friendship and connections that it brings to my life. That sense of belonging is very precious to me, especially as I spent so many years feeling quite alone with my creativity and my quirky way of looking at life. Mind you, having said that, I find that even after all these years I still very much write my blog and create my designs for my own personal pleasure and need.

You design beautiful blankets. For someone who has never seen any of your fabulous makes before, which would be your top 3 to begin their Attic24 journey?
I mainly design my blankets with new crocheters in mind, keeping the stitches pretty basic and creating full photo-heavy tutorials to help with pattern reading. The simplicity of my designs also makes my blankets into perfect projects for those who want to indulge in some therapeutic hooky time where you can lose yourself in the rhythmic stitches without having anything too complex to concentrate on. For those who are very new to crochet, I would suggest blankets that have repeating rows with very little counting involved – the Granny Stripe, the Hydgrangea Stripe or the Sweet Pea.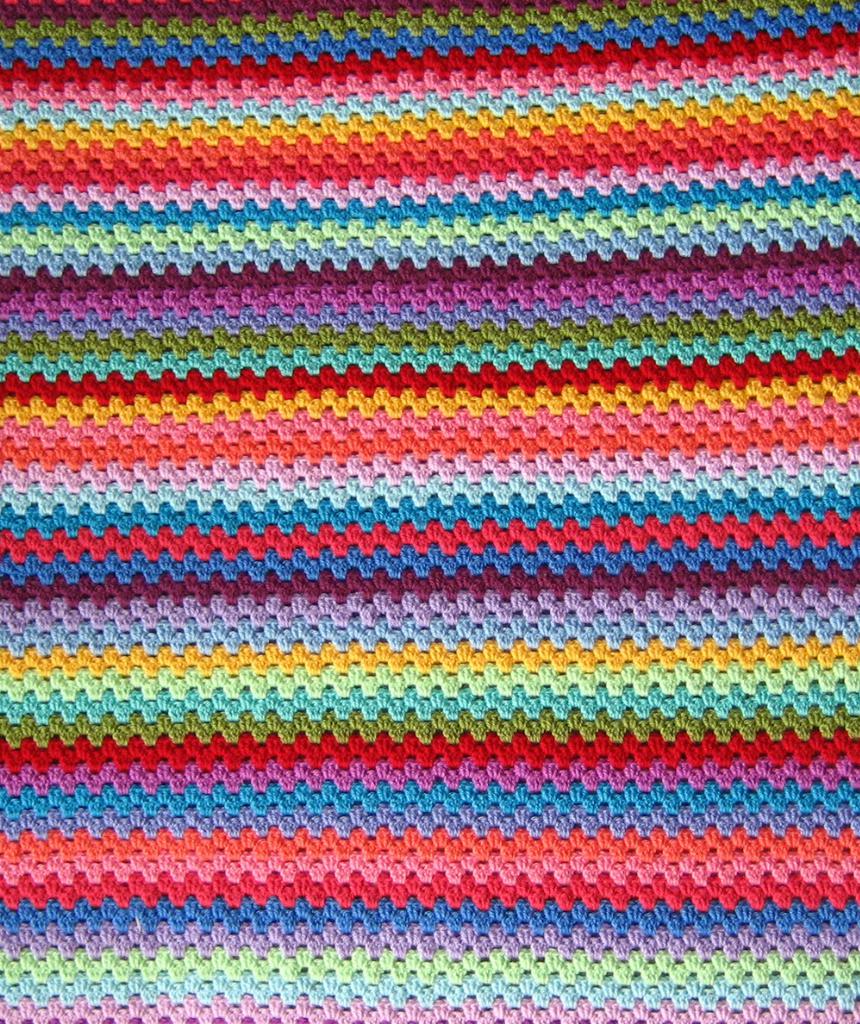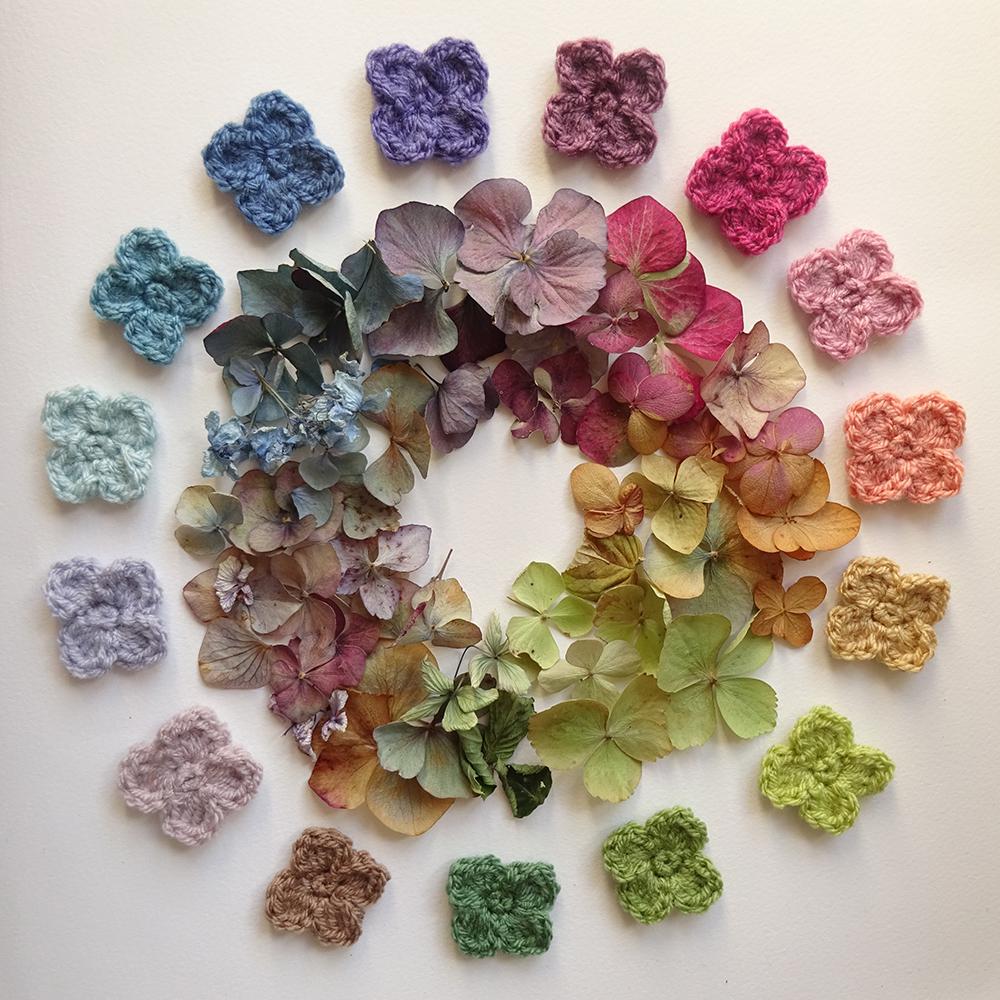 Photography is a huge part of your blog and has been from the very beginning. Would you say that photography is an important part of your creative process? Do you take inspiration from what you have snapped?
Yes, yes, yes, I would absolutely say that photography is at the very heart of everything I do. Each and every one of my blog posts tells a story through photographs, and I always begin a post by uploading all the images in an order which makes sense to the inner dialogue running through my mind. The narrative comes afterwards.
My camera is one of my most valuable tools, allowing me to capture and record all sorts of things which may end up inspiring new designs or colour palettes. In fact most of my recent blanket designs have been inspired by nature, and it's my photographs and visual observations which spark these creative ideas.

It's always lovely to see your captivating photos of nature and the great outdoors. What is your favourite season?
Summer is my best favourite time of year, without a shadow of a doubt. I especially love very early summer (late May here in my patch) when we have those gloriously long, light days and all the greenery is back in the woods. Also flowers – summer flowers are a true delight and never fail to inspire me.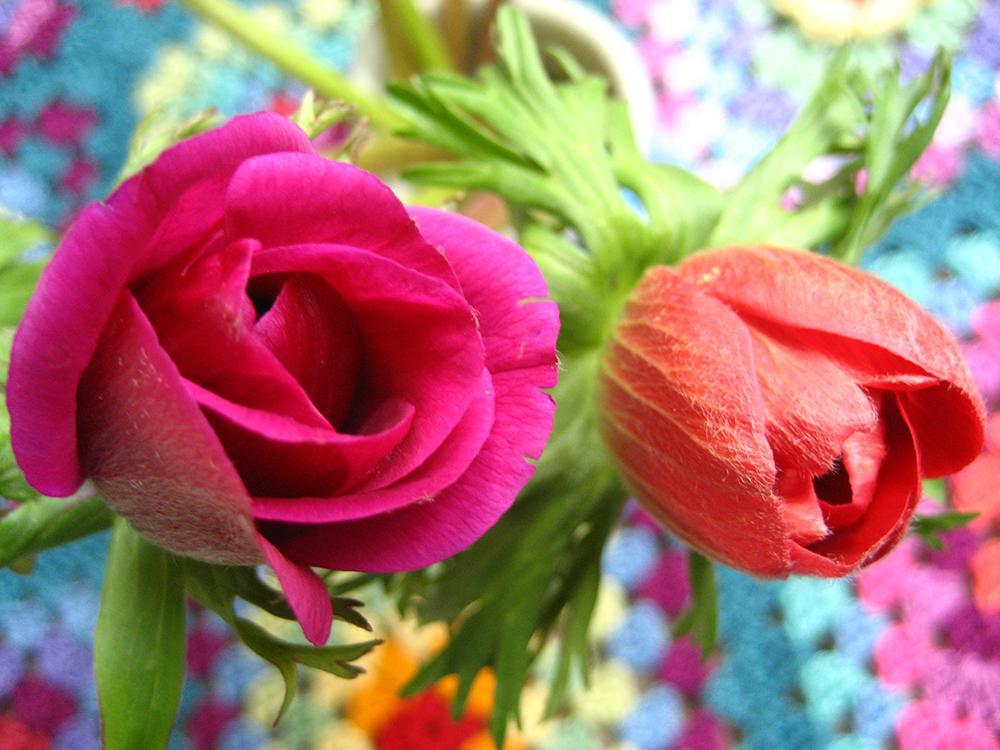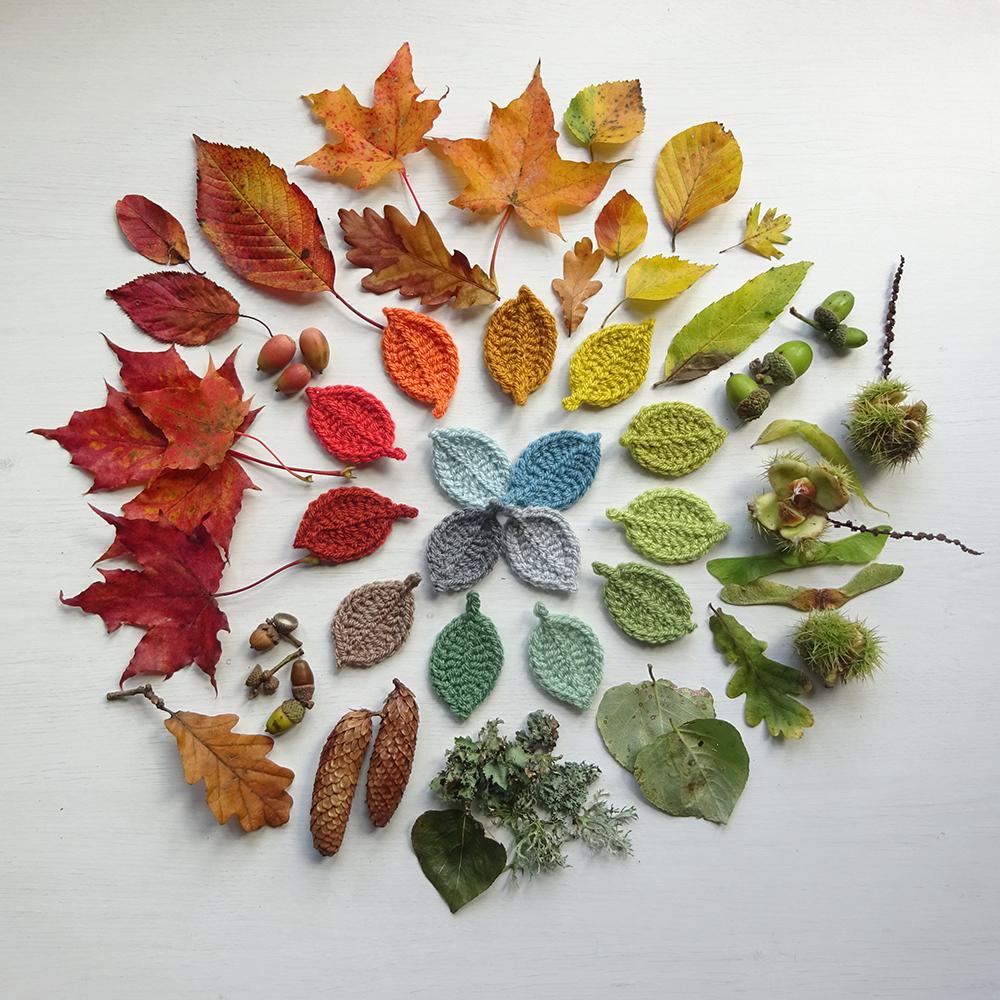 When you aren't crocheting what other crafts / hobbies do you enjoy doing?
I learnt to knit as a child but hadn't done much until a few years ago when I learnt to knit socks. I love having a pair of socks on the go alongside my crochet, it's a different kind of a challenge for me and I get huge satisfaction from wearing socks that I've made myself. Plus self striping sock yarns are an addiction that I'm totally on board with!
I discovered the pleasure of modern cross stitch designs last year and that feels like a true hobby for me. I like being able to sit quietly and stitch without any other agenda, it's just a beautiful way to relax and spend time.

Colour plays a huge part in your crochet, how do you settle on a colour palette?
When I was first crocheting, I would choose my colour palette by first selecting a yarn type, then going into a local yarn shop to gather together all the colours that made me happy. It was always a quick, simple, instinctive process and not something I ever gave a great deal of thought to.
These days I really enjoy having a story behind my colour palettes, and spend a long time thinking about the bigger picture and choosing colours that describe a particular season or place. Once I've decided on the theme, I visit and research, taking photographs and collecting natural materials (eg summer flowers, or autumn leaves and berries) which I use as my starting point for selecting colours. I then pull out my yarn pegs (simple wooden clothes pegs wrapped with yarn) to build up groups of colours which tell the story, arranging them and playing with them over many weeks until I'm happy with the overall balance. I then begin sampling, which often leads me to make one or two final adjustments with my colour choices – sometimes a collection of colours just doesn't play out as you expect it to once you begin working up a pattern. I find I make emotional decisions about colours just as much as visual ones – I really do like to "feel" the colours somehow and always know when I've created a great colour palette because I feel like I want to cry (it sounds soppy, but it really is that intense!)

What inspires a new design? Colour or crochet stitch? What is your creative process?
This is a really interesting question, and I've talked a little bit about my creative process of choosing colours in the question above.
It's always the colour choices which come first for me, although I've often got a vague idea of a stitch pattern at by the time I come to select the colours. I try and think about my story and what I'm attempting to convey with my colours, and then think about a crochet stitch or pattern that will work best to do the job. For example, in my Moorland blanket, I chose the colours to describe the feeling of walking across the high Yorkshire moors in Summer when the heather is blooming. I immediately thought of using a wave stitch to describe the gentle undulations of a long distance landscape, with very successful results.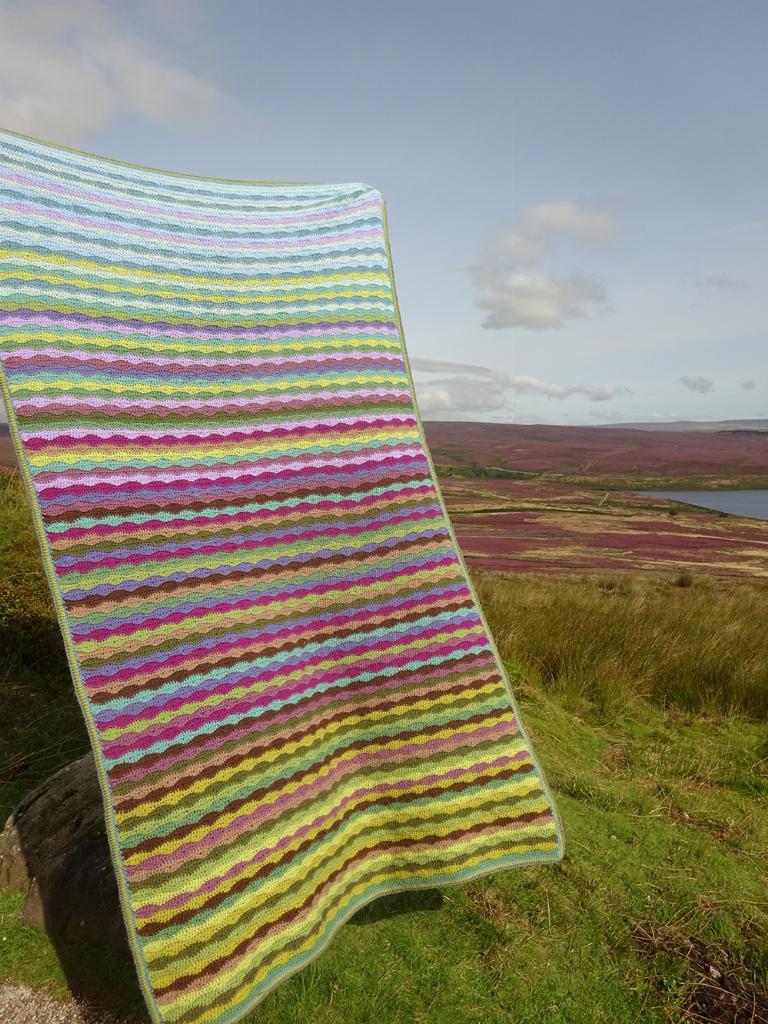 Do you have a favourite shade of Stylecraft Special DK? If so, what is it?
My favourite shades of SSDK are the blue/green ones, echoes of sea and sky. Duck Egg, Cloud Blue, Storm Blue, Sage and Lincoln. I adore these shades and am naturally drawn to include them in my blankets whenever I can.
Interestingly, the colour which is used the most in my blankets is Meadow – I don't think it's a beautiful green on it's own, but it's wonderful as a mid tone green amongst other colours, especially those ones which are inspired by nature.

What is your go to crochet stitch pattern?
I don't think I really have a go-to stitch, but I do really love creating stripes. I've been drawn back to the ripple stitch many times over the years (I think I've made 7 ripples blankets in total) so maybe that would be the one.

Brights or pastels?
I would have to say brights as I am instinctively drawn to them. Bright, vibrant colours make me feel good and I love to use them in my designs.
I'm discovering a new love for softer colours though, and my next project uses quite a muted colour palette (inspired by nature) which is unusual for me. I'll be interested to see what everyone makes of it!

Do you have a favourite place to crochet?
I pretty much crochet wherever I am and am used to taking my crochet out and about with me. I adore crocheting outside in the Summer when I've got a beautiful view to gaze at (crocheting on the beach is a favourite). But I also love to cosy up beside our open fire in the cold months of the year.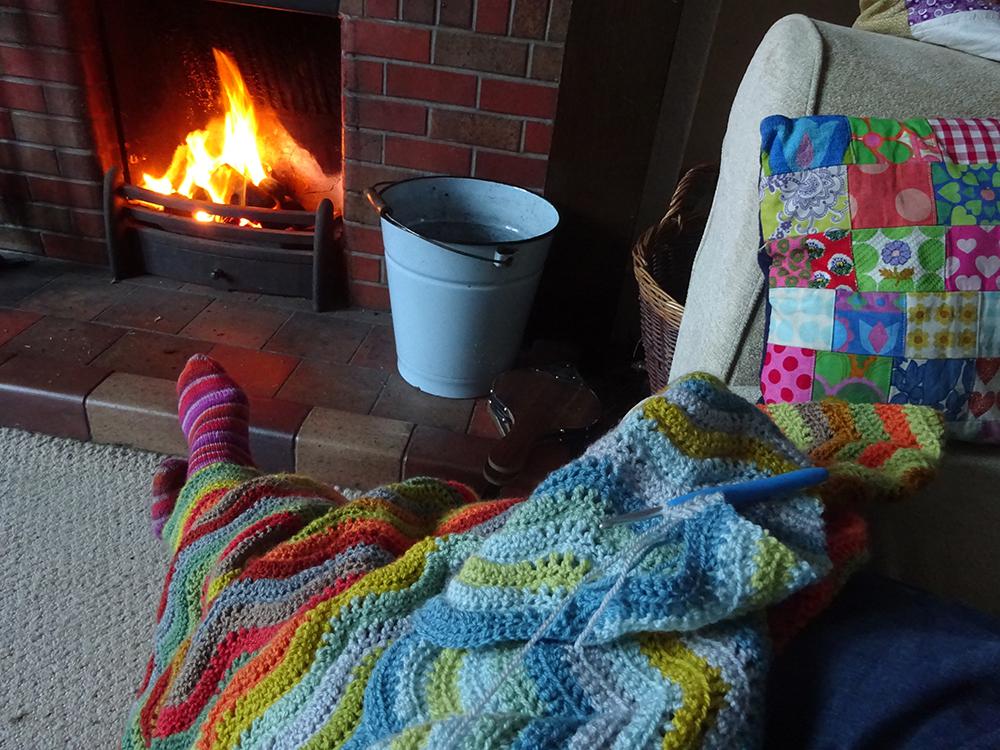 What are your crochet plans for 2019? Are there any cryptic clues you can share?
I don't tend to plan all that far ahead, but I can tell you some of the things that I've got lined up. I'm working on a new blanket right now which will be ready to share in the Spring. I've chosen the colours and am in the sampling stage for the stitch pattern - I'm very excited to begin on a new blanket journey.
I'm thrilled to be heading abroad in April and May to teach on two Stitchtopia crochet retreats in the French Alps. The retreats will be focusing on circles of colour – I'll be creating some new mandala designs as a way of teaching some yarn-based colour theory, including how to find inspiration for colour palettes and how to use them for crochet projects.
Beyond that I'm not sure what I'll be working on – I've always got lots of ideas bubbling for smaller projects, oh and in July I'll be planning and choosing colours for my next annual crochet-a-long blanket…….I've already got an idea for a theme, but I can't tell you just yet!

What direction do you see crochet going in the next 5 to 10 years?
Do you know what, I would be so, so happy if my own personal direction didn't change too much in the next decade as I'm enjoying myself so much right now. I love the balance of my creative life, getting to crochet, design and write at a pace which suits me. I am very much a "go with the flow" type of person and don't tend to plan much or have any great ambitions for the future. I love the luxury of living in the moment wherever possible, enjoying each day as it comes.
As for the direction of crochet in general, I hope that the increase in popularity continues. I've seen a massive change in the decade since I started, and I think this is mainly down to the huge variety of yarns (and colours) that we now have at our fingertips. I would love to see more affordable natural yarns (wool, cotton, linen, bamboo) coming in a large range of beautiful colours – it would be amazing to crochet a gloriously colourful natural fibre blanket in a yarn that doesn't break the bank!

We can't wait for you to visit the Craft Barn on 16th March. Are you looking forward to coming and spending time with us in store?
Yes, I really am looking forward to it, I can't wait to experience the famous Craft Barn! I don't get out that much you know, spending most of my days working alone either at home or in my studio. So it's always exciting to tiptoe out of my Attic every so often and meet with other like minded people. And if there is yarn to stroke and cake to eat, well I consider that a very, very good day out indeed!

Read Attic24 blog here.