Decorating an Easter Tree
An Easter tree is something I hadn't heard of until very recently. A Christmas tree, yes, but not an Easter tree? The tradition for an Easter Egg tree originates in Germany, it is known as Ostereierbaum (Easter egg tree). Traditionally branches of trees and bushes outdoors are decorated with beautiful egg creations, with branches being brought indoors to display eggs too. It really is a bright and colourful affair with so many designs and patterns adorning the eggs. Take a look at the photo below and you can see what I mean. Our tree looks a bit sparse when you see this one!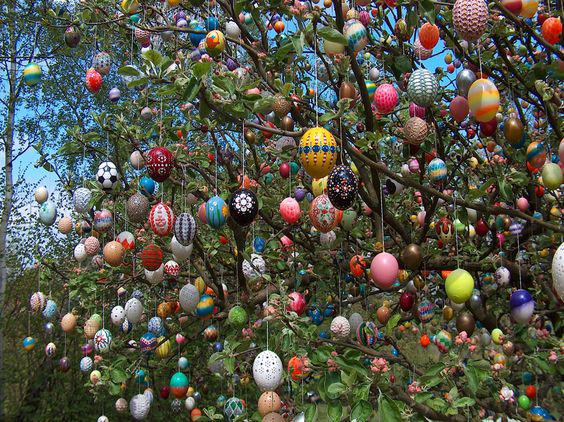 In recent years many crafty variations of Easter trees have sprung up on blogs and  Pinterest alike. In particular knitted and crochet decoration designs. To celebrate Easter this year we wanted to have our own Easter tree in the Craft Barn, so I set about on the hunt for some ornament patterns. These projects all make fantastic stash busters too. There is something quite intriguing about bringing all of your oddments together and seeing the unusual colour combinations clash or compliment, yet somehow work. If you are after more co-ordination and a colour theme tying all of your ornaments together then why not try a cotton yarn such as Rico Essentials Cotton Dk or Stylecraft Classique Cotton Dk. Lots of colour choice and all in 50g balls too.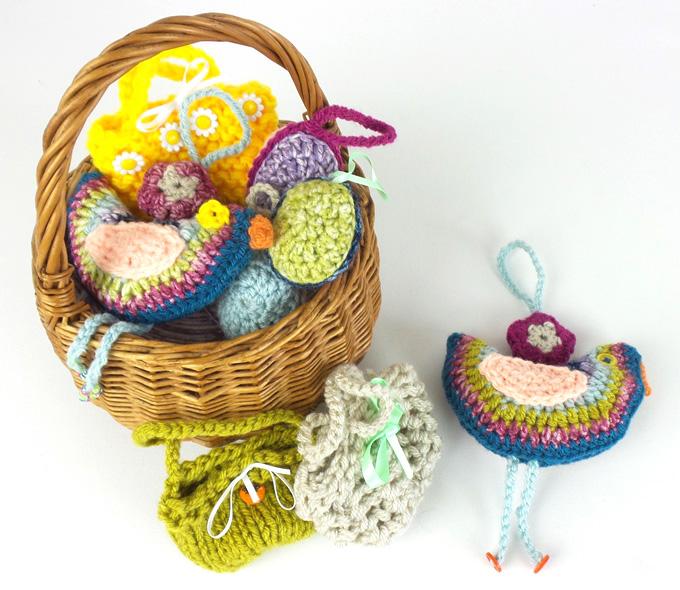 First up are the sweet little Easter eggs I found on In the Yarn Garden blog, a crocheted design that you can go to town with colour. Use one for the front, one for the back and one for joining. Mix and match your colours and make lots of variations.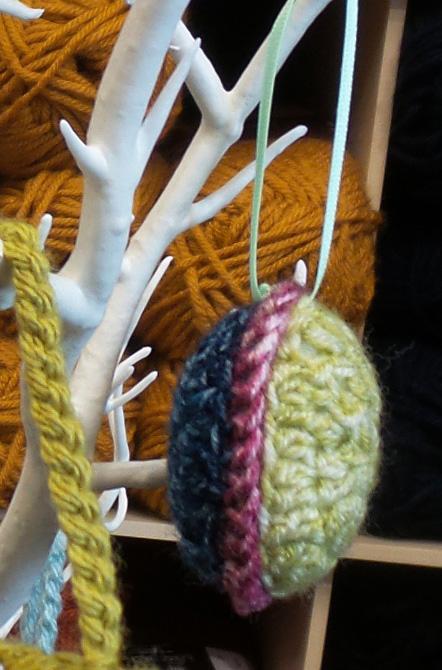 I spotted this Birdie Decoration on Attic24 blog. Lucy has designed this crocheted bird which looks fab with added buttons and beads to finish.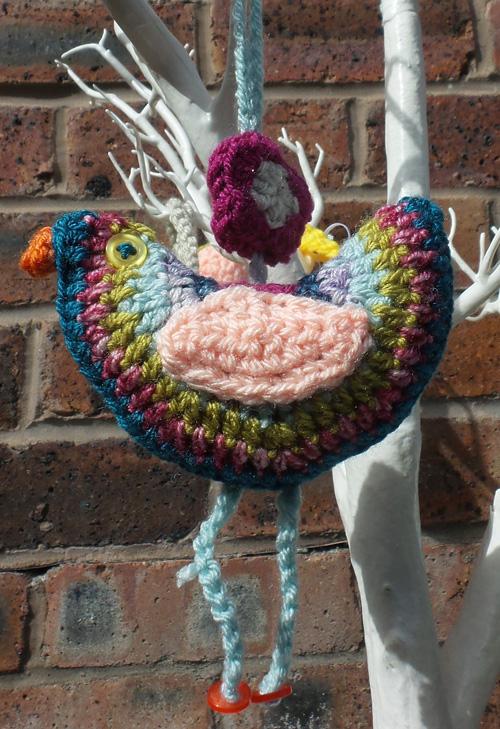 Sardines for Tea have designed the cutest range of Easter bags and baskets for their knitted characters to carry their Easter eggs. This free pattern is available here. For more info visit Sardines for Tea Facebook page.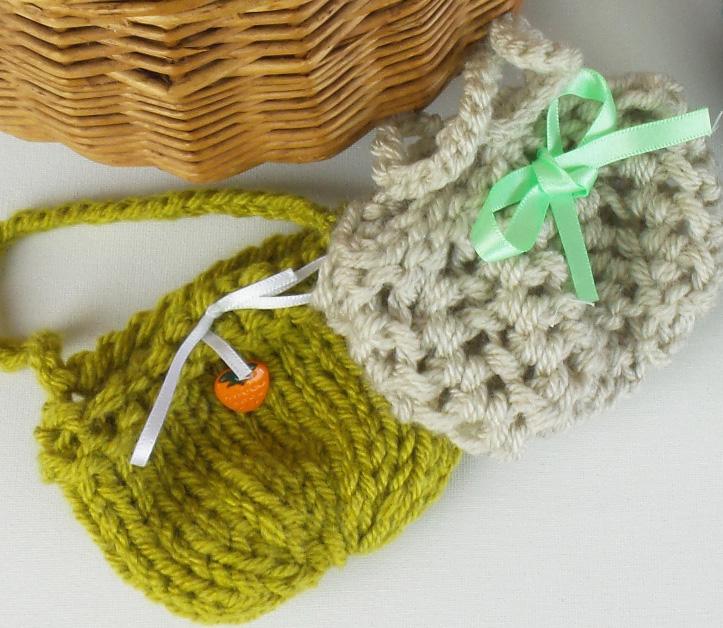 We don't have these on our tree, but here are a couple more ideas for your Easter tree.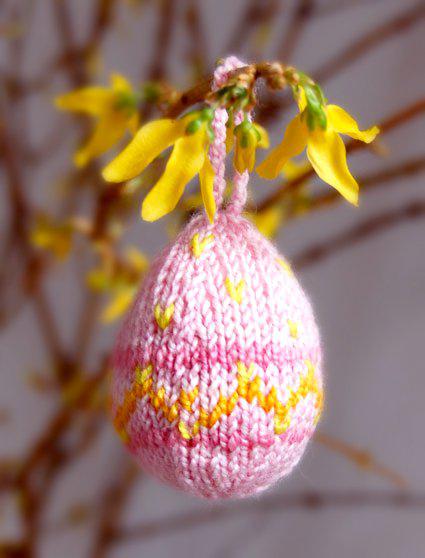 Purl Soho Easter Egg Ornament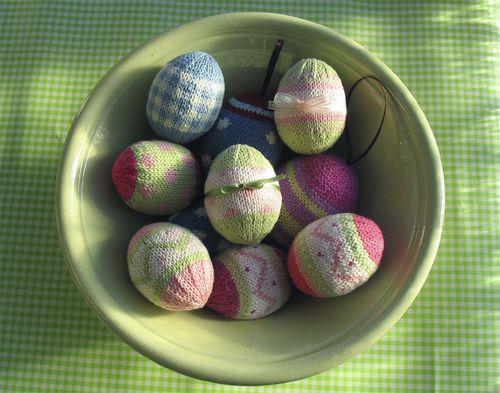 Little Cotton Rabbits Easter Egg Decoration


Here is our tree full of lots of colourful decorations. You don't necessarily need a tree, just a few loose branches grouped in a vase would work for a more rustic feel. If you are popping into the Craft Barn from now until Easter you will find the tree on display in store. Thanks to our very speedy knitter (and crocheter) Sue for making these ornaments in record breaking time. A selection of Stylecraft oddments have been used including Batik Dk and Special Dk.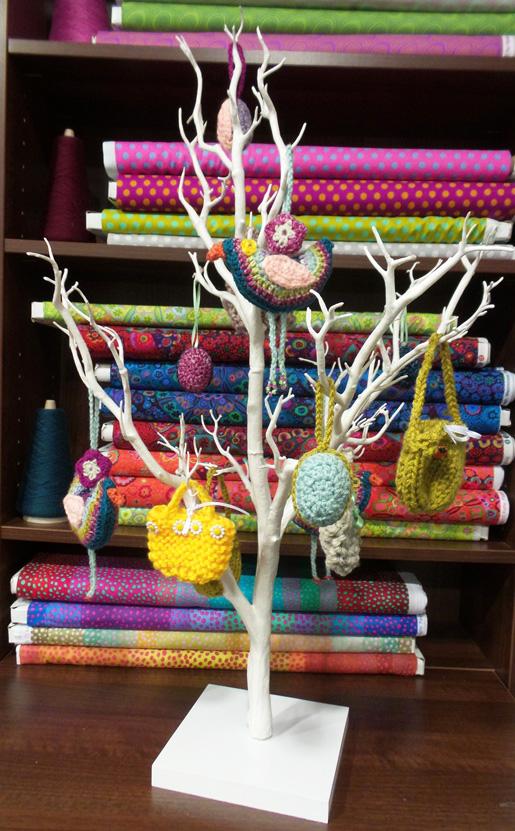 If you make an Easter tree of your own please share away on social media. Tag @blacksheepwools and use the hashtag #blacksheepwools.