Blogger of the month - August 2014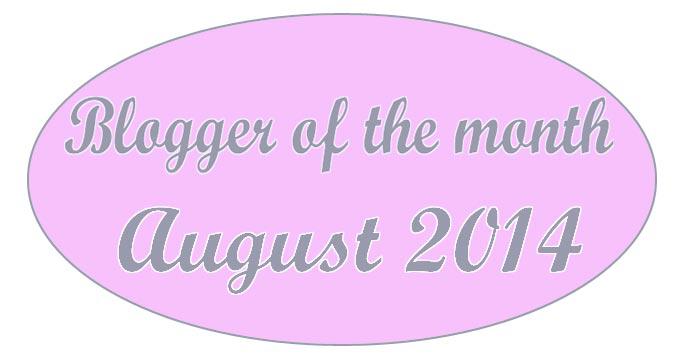 Congratulations to our August Blogger of the month - Cherry Heart. For a while now we have been coveting many projects Sandra aka Cherry Heart shares on her blog. Head over to Cherry Heart blog and you will be greeted by an abundance of colour and beautiful photography to tempt and inspire; two things that all crafters love to see. Sandra has kindly answered a selection of questions to delve a little deeper into her world of blogging. Be warned there are some gorgeous projects that will have you reaching for the crochet hook before you even finish reading!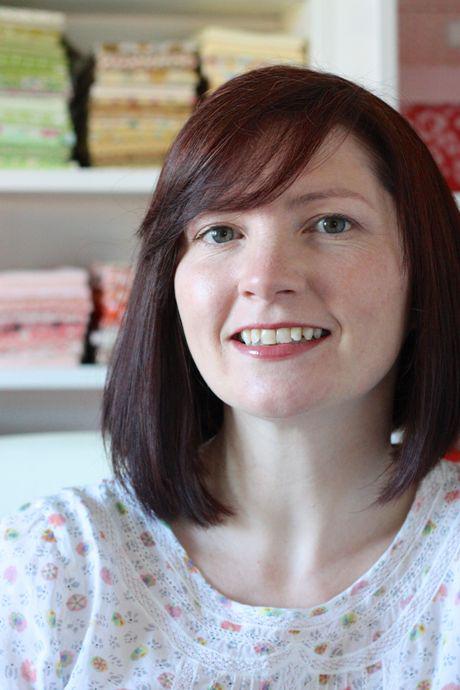 How long have you been blogging? What made you decide to write a blog?

Well, my very first post was way back in May 2009, but back then it was just a place where I put my very first patterns as you couldn't upload PDF files to Ravelry back in those days. Things were very sporadic at first so I'd date the real beginning of the blog as 2011. I'd been reading and enjoying crafty blogs for a while by then and thought 'I wonder if I could do that too?' I just wanted to be involved in that world, it looked like fun!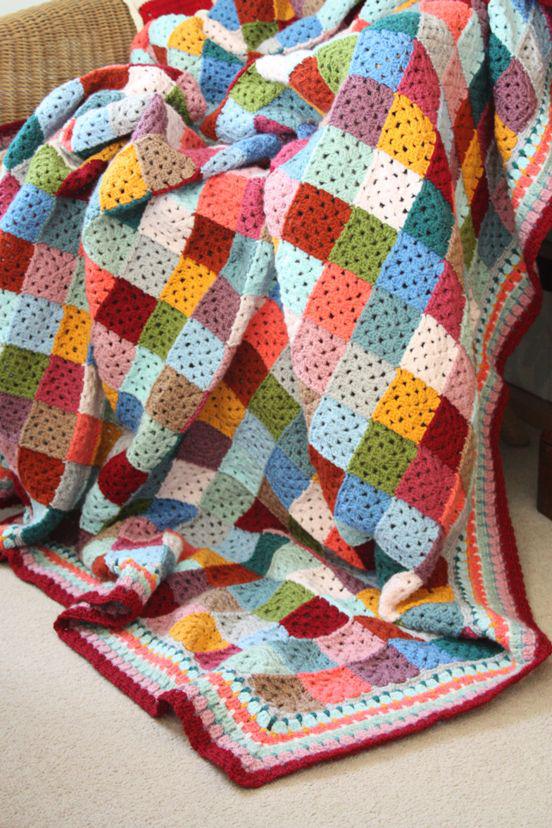 What is your latest WIP (Work in progress)?

I'm supposed to be making a nice and simple granny square blanket at the moment but I started it about 3 weeks ago and have only made 6 squares so far. I think it's going to be a bit of a slow burner.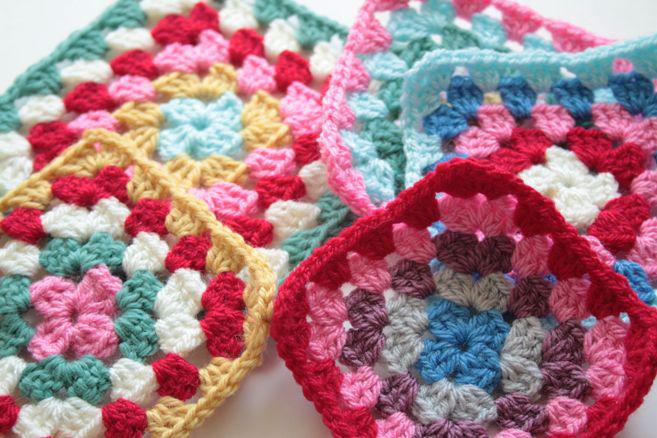 Who taught you to crochet?

I'm pretty much self taught. My sister and I sat down together one night with hooks in hand and some basic instructions in a crochet book and that's how it began. She is probably responsible for the fact I'm crocheting today though, it she hadn't of encouraged me to keep going after the first 5 minutes when I was about ready to give up forever, who knows what would of happened?

Do you watch TV or listen to music while you knit / crochet?

I almost always have something to listen to or watch while I crochet or knit, except maybe if I'm figuring out a tricky bit in a pattern. In the evening I'm most likely to put on a film or watch the TV, but during the day I like to listen to audiobooks. I love Agatha Christie, Terry Pratchett and P G Wodehouse, the Jeeves and Wooster ones are my favourites, I can hear them again and again. Lately I've been laughing out loud at 'Cabin Pressure' which is a radio sitcom I've become addicted to.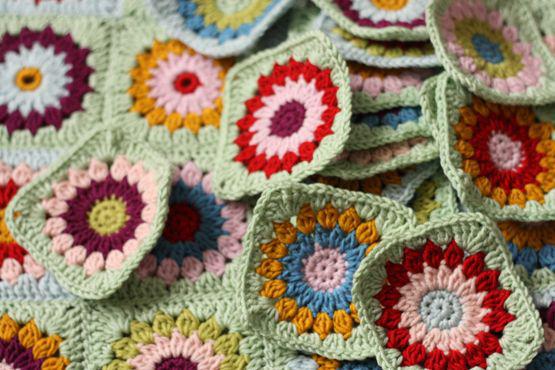 Is there a crocheted project that you treasure? Made by yourself or a handmade gift from a loved one?

A huge white filet crochet tablecloth given to me by my Nan. She made it early in her married life from white crochet thread. She told me she would buy one ball at a time to make it with as she would have to save up in between to buy each new ball of thread. It must have taken her an awfully long time to finish it and it's rather special to me.

Do you have a favourite knitting snack?

Maltesers are my weakness!

When yarn shopping are you always drawn to a certain colour?

Lately it's blues.Particularly duck egg blue, I seen to be drawn to that like a magnet. And mustard, it's hard to find a good mustard colour yarn and it's one I love to use so I always have my eye out for a nice shade.

Who do you crochet for?

Me! Well, I do let other people get a look in sometimes, my daughter, my nieces, my mum or my nan maybe, even the hubs got something once. Mostly though I make things I've seen and coveted for myself. Or, more often lately, I make things because I've had an idea for something and I want to see if I can make it work.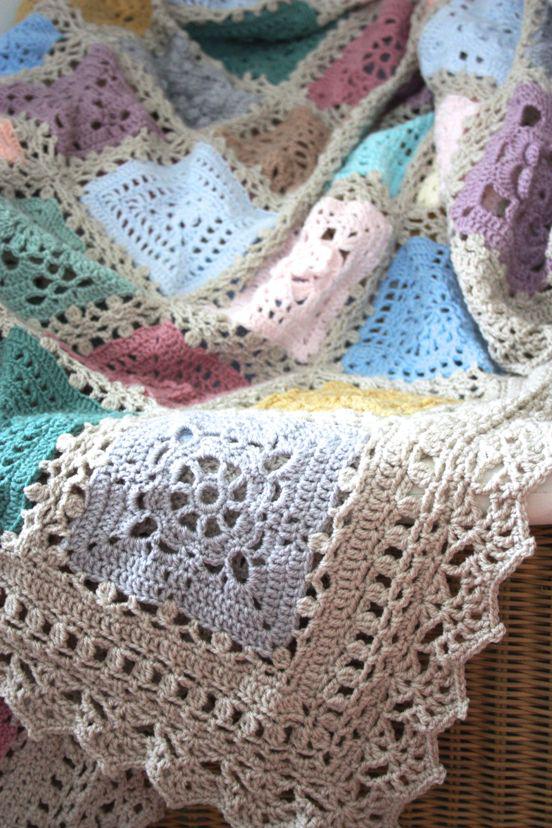 Do you follow other blogs? 

Yes, many many blogs!  Too many probably but a few of my favourite yarny ones would be: Crejjtion, My Rose Valley, Coco Rose Diaries, Betsy Makes, Pink Milk, Cozy Things and Little Cotton Rabbits.

How many projects do you have on the go at one time?

I'm quite a monogamous crafter by nature so I normally only have one or two on the go. Sometimes a sewing one by day and a yarny one by night.Or maybe I'll have a pattern idea I'll be working on and then something else a little more relaxing as a little light relief.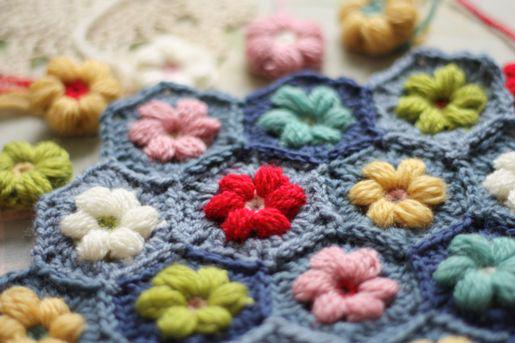 What other past times do you enjoy?

I love to sew. It's so quick and instant compared to knitting and crochet, although I've been too busy to indulge in it much lately. I've done a few pieces of weaving and have my own little loom, and sometimes I manage a little embroidery but I'm not very neat yet.

What is your favourite item to crochet?

That's a hard one to pin down as it varies so much with my mood at the time. Usually it's whatever I have a pattern idea for at that moment, so I suppose just playing with different ideas, seeing what works and what doesn't is one of my favourite things to do at the moment. But next to that I think it would have to be a blanket. You can do so much with a blanket, make it as simple or as complicated as you would like, as big or as small as you like and the sense of achievement once it is complete is fantastic. Plus of course you can cuddle in it while you work. It's win - win really!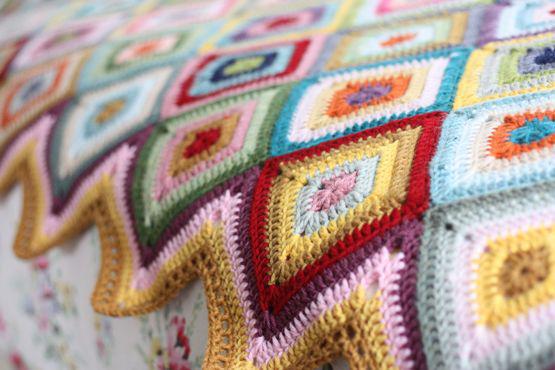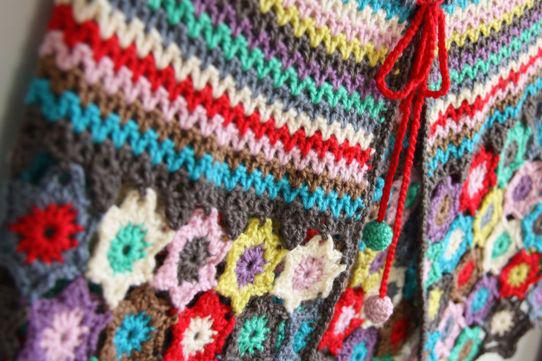 Do you have any advice for new bloggers?

My top tips would be:
- Be a consistent poster. You don't have to post lots and lots but you do want to be regular. That way people will come back to check for new posts.
- Make sure your pictures are a good size. If you are sharing a crafty make people will want a good look at it.
- Read and comment on the blogs you love. If you get involved with other bloggers out there then you'll start to become part of the community.