Designer Q & A's - Juliet Bernard
Last week we had the lovely Juliet Bernard here in store. Juliet previously worked as the editor of 'The Knitter' magazine and now works blogging, designing, running a company called Planet Handmade and marketing craft brands. Quite a busy lady you could say, and she even manages to enjoy relaxing and knitting for her own pleasure come evening.

Many of you may recognize Juliet's name, having been featured on a beautiful cowl pattern she designed exclusively for us. The hexagonal cowl is still available to download for free from our free patterns page. This is knitted in the exquisite Louisa Harding Amitola yarn. We have recently added kits to our website, which contain the yarn and pattern to knit a beautiful cowl.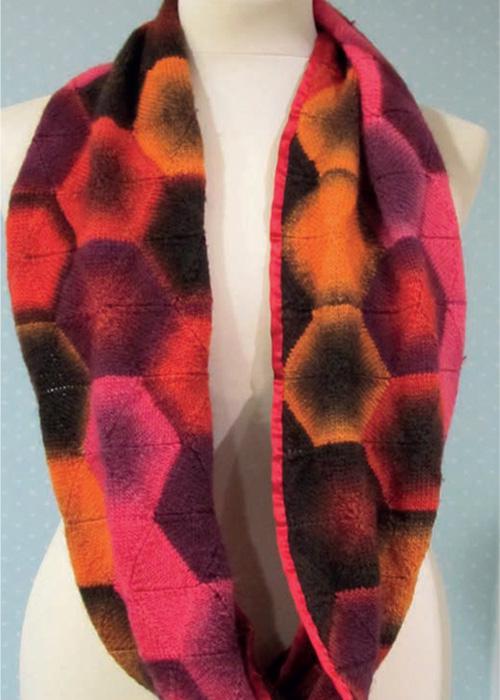 The cowl is made up of the hexagon shapes which are knitted together as you go along.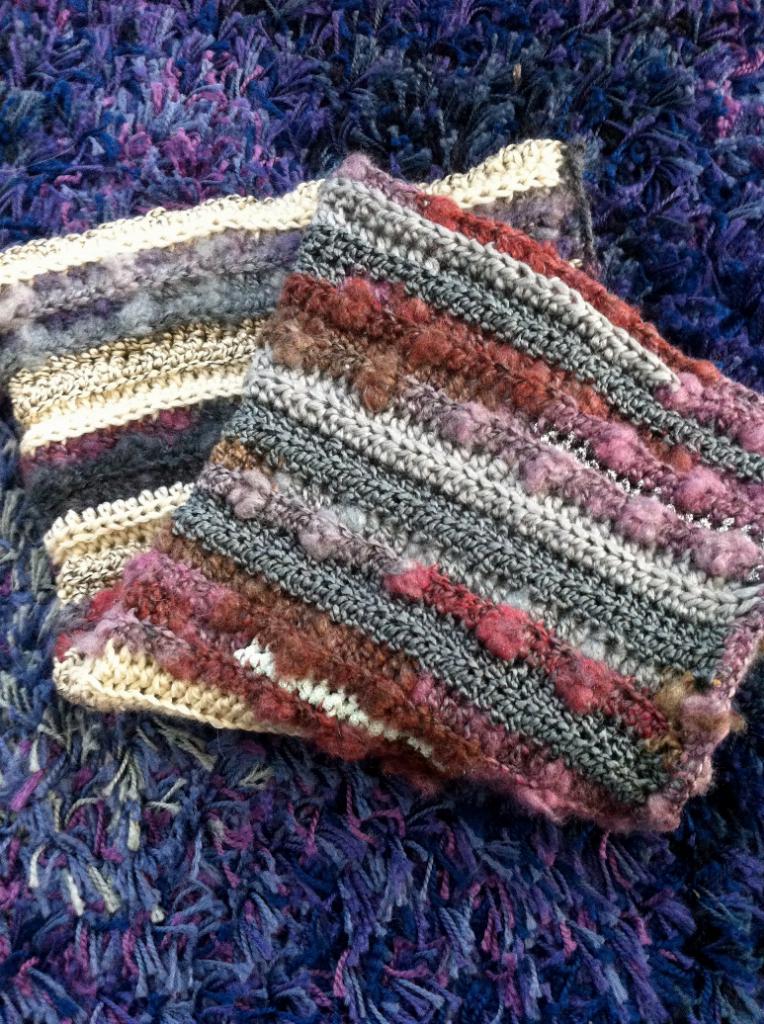 Whilst Juliet was here we asked her our designer questions to get to know a little more about Juliet's background as a knitter.

Juliet Bernard Q&A's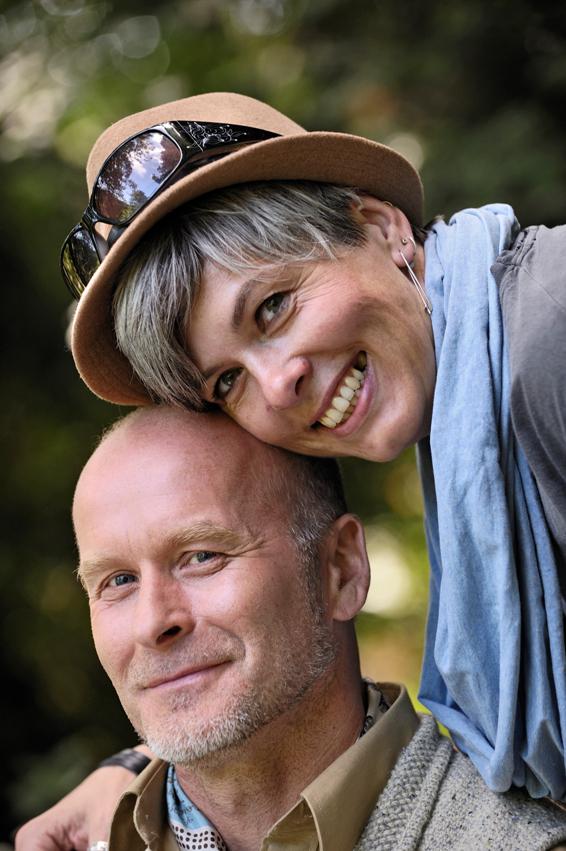 Juliet and her husband Paul whilst on a shoot for The Knitter. Paul was modelling.


Who taught you to knit? How old were you?

My grandmother taught me to knit at the age of 5 or 6. I used to spend holidays with my grandparents in Germany so I was taught the continental way of knitting on round needles.

What was your first ever knitting project?

My first ever knitting project was a scarf for my favourite doll in purple in garter stitch - I still have it and my doll!

Where do you find inspiration for your designs?

I am a bit of a maths geek. I love geometry and the way shapes fit together, as you can see from the hexagon cowl I designed for you. I also love playing with Fair Isle.

What is your favourite yarn to knit with?

Oh gosh! I have so many favourites, but overall Rowan Felted Tweed is always the yarn I come back to.

Where is your favourite place to knit?

Looking out at my garden.

Do you ever watch TV or listen to music when you knit?

I love audible and listen to books or plays all the time when I knit.

Do you have a favourite knitting snack?

Wine.

What other knitwear designers do you admire?

There are so many talented designers out there who I was lucky enough to work with when I was editing The Knitter. My personal favourites would be Martin Storey and Norah Gaughan.

Do you have a knitted / crocheted treasure? A piece that you could never part with, a gift or maybe something you have made yourself? 

When I met Kaffe for the first time he showed me some beautiful beaded purses that I think were Victorian. I was so fascinated that I designed this phone cover. It has more than 3,000 beads that had to be threaded in the right order - a real labour of love. This pattern was featured in a past issue of The Knitter magazine.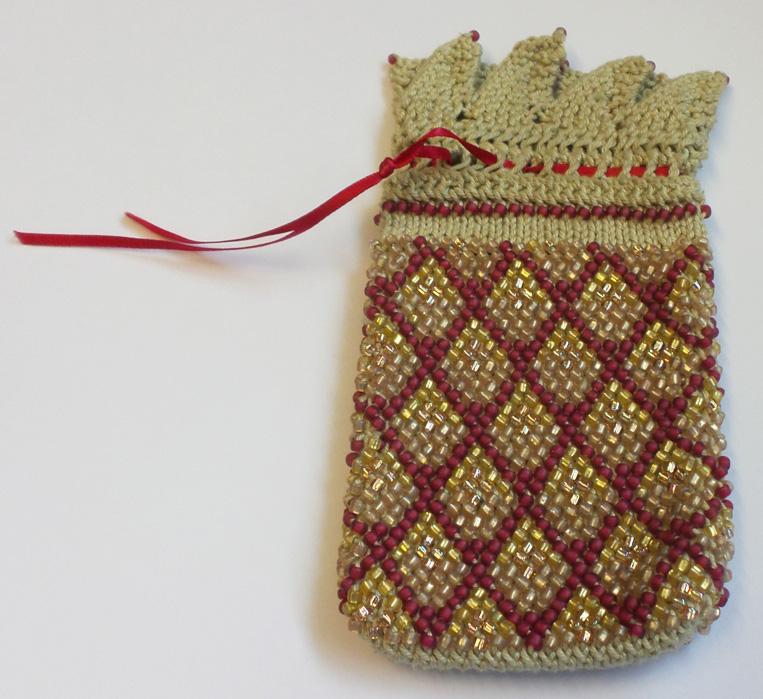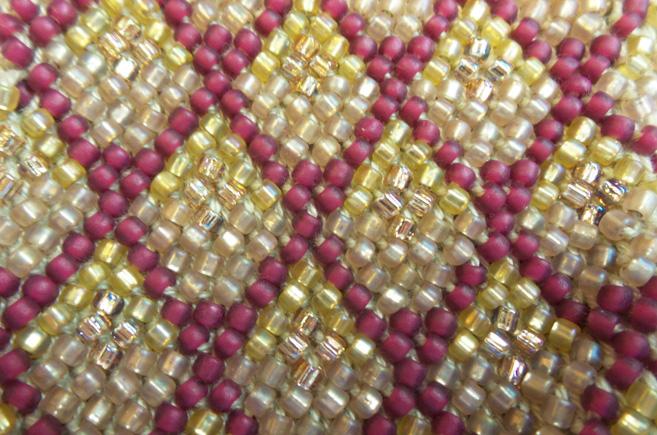 Do you enjoy knitting for yourself?
I like gloves or fingerless mitts. I have long fingers so normal gloves never fit.
If you could give Knit and Stitch blog readers one knitting tip, what would it be?
Always do a tension square. I know it sounds boring and we all know we should do one, but, trust me, it will really make a difference to the fit of your garment.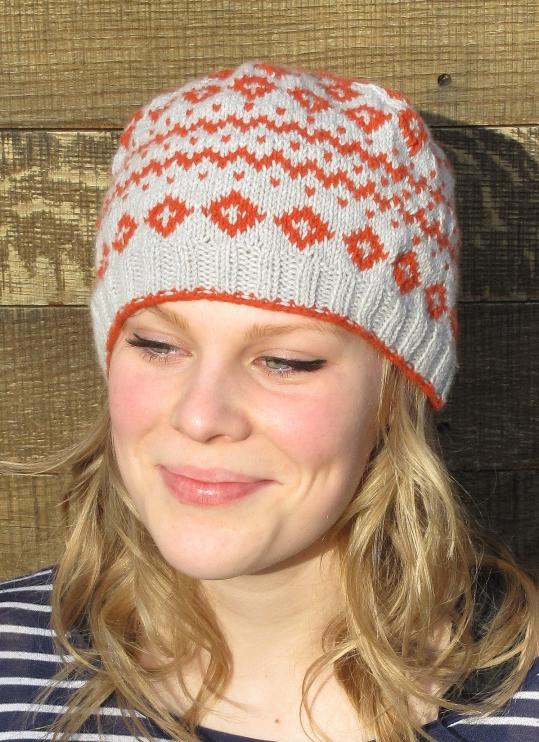 One of Juliet's designs. 'Diamond' hat, available from her Ravelry store.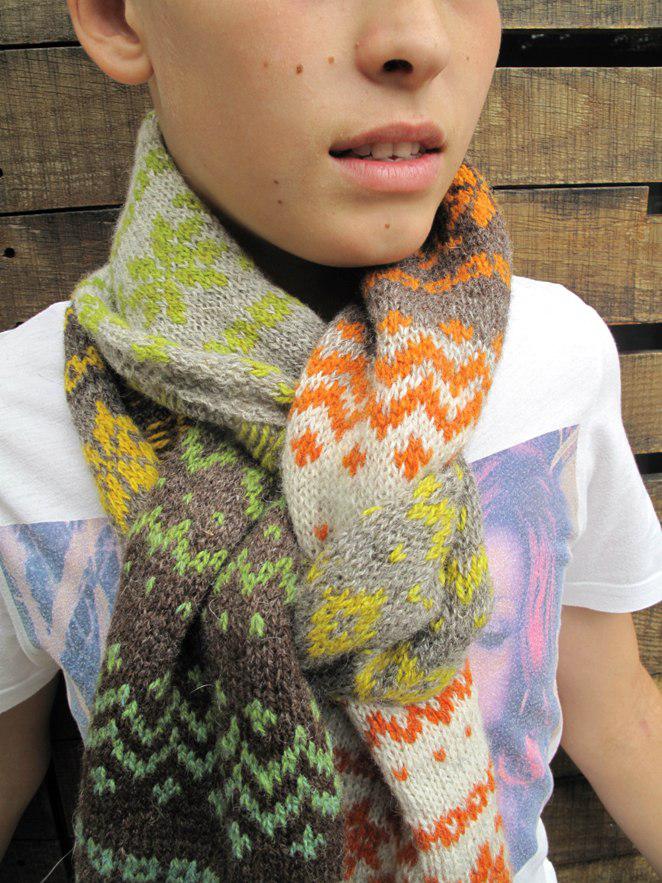 Juliet's son - Reef, modelling a fabulous scarf. This pattern is an exclusive sneak preview as it is coming out in Autumn.