Designer Q & A's - Carol Meldrum
Carol Meldrum is not only one of our fabulous Rowan workshop tutors she is also a published author. If you have been on one of Carol's workshops you will know what a fun, bubbly character she is along with being a talented lady. We thought that it would be nice for those who live a little further a field to get to know Carol too. I sent Carol a selection of questions so we could get an insight into the life of a designer. We also have two special treats - FREE patterns from two of Carol Meldrum's book 30 minute Knits - string of birds and 30 Minute Crochet - stacking pots.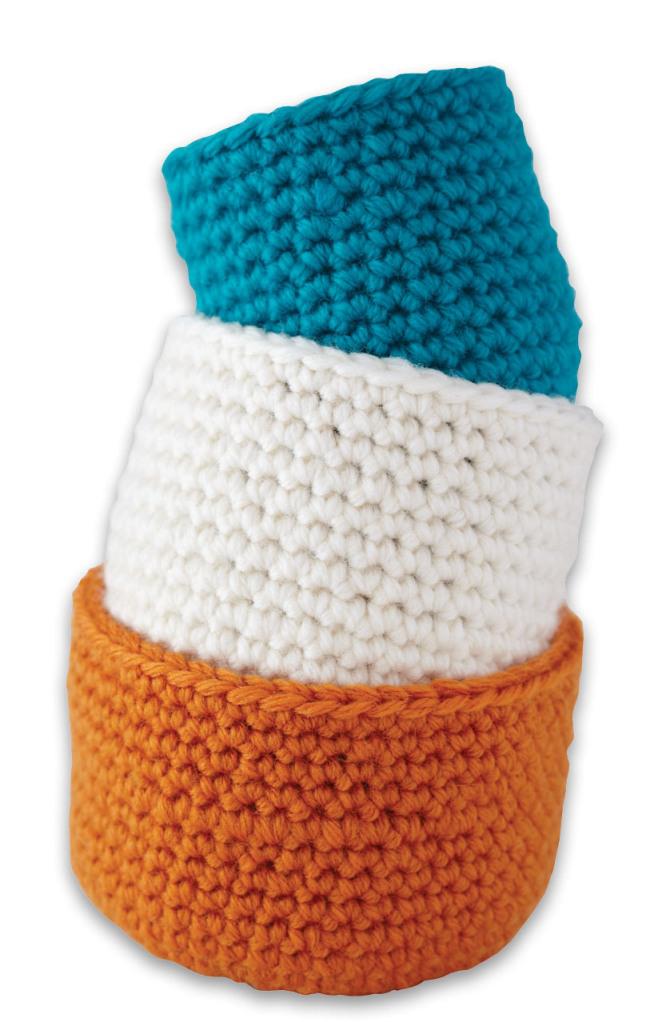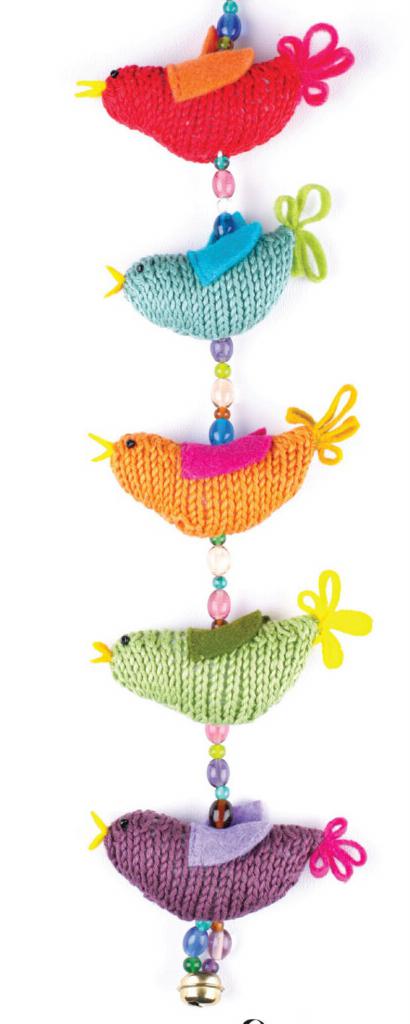 Who taught you to knit / crochet? How old were you?

I was taught to knit by my Mum and Grandma when I was about 4 or 5year old, we were also taught to knit, sew and embroider at school. My Grandma taught me to crochet when I was a bit older but I didn't really get into crochet until I was at Art School, I could remember the stitches but not their names!

What was your first ever knitting / crochet project?

I don't know whether this was my first knit project but I do remember making a stripy Doctor Who scarf for my doll and not sewing in all the ends just cutting them off and it all fell apart. My first proper crochet project was a huge sculptural instillation piece inspired by Georgia O'Keeffe's flower paintings for the end of 1st year show at Art School.

Where do you find inspiration for your designs?

It really depends on the type of project I'm working on as to where my inspiration comes from. Often with books and magazines the publisher will have a theme you will work to. I do have a thing for plants and trees though, the way the shapes, textures and colours work together.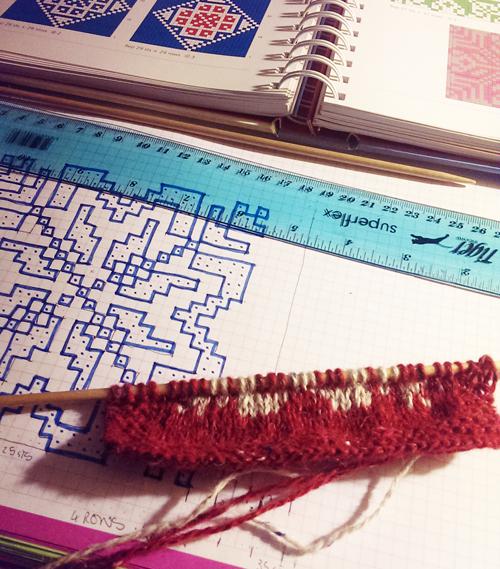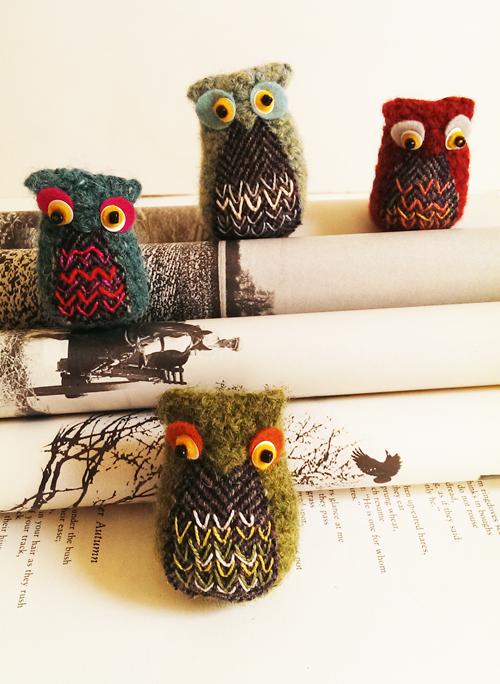 What is your favourite yarn to knit with?

I'm a huge fan of Rowan yarns and always gravitate back to Felted Tweed DK, Kid Silk Haze and Cotton Glace.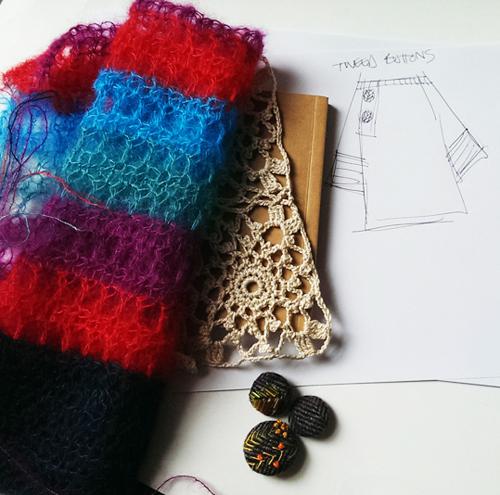 Where is your favourite place to knit?

I'm usually sat at my desk when knitting or crocheting with everything spread out on the table, I do tend to expand the creative chaos out over the living room though!

Do you ever watch TV or listen to music when doing your knitting / crochet?

I like to listen to radio 4 or 6 music depending on my mood, but am partial to a cheesy movie in the afternoon!

Do you have a favourite knitting / crochet snack?

I don't really have a favourite snack but I do have to have a coffee on the go.

What other knitwear designer do you admire?

There are so many talented designers we are spoilt for choice, but I really admire Kim Hargreaves work. She has a definite style that is simple and elegant, the small details with texture, pattern and finishing touches makes her work for me anyway stand the test of time.

What / who inspired you to become a knitwear designer?

It's all Kaffe Fassett's fault that I ended up studying knitwear design. I had originally planned to do Fine Art Print Making but after a spell in the Textile Department and being introduced to Kaffe Fassett's work and how he almost paints with yarn, I knew textiles were for me.

Do you have a knitted / crocheted treasure? A piece that you could never part with, a gift or maybe something you have made yourself?

I inherited my Grandmas crochet hooks and there is one in particular that I love to use and would be heartbroken if I lost it.

Do you enjoy knitting / crocheting for yourself? If so what do you make?

I do enjoy making garments for myself but the time I have to knit/ crochet for myself is very limited. I have a notebook full of swatches, sketches and scribbles ready to be transformed into garments.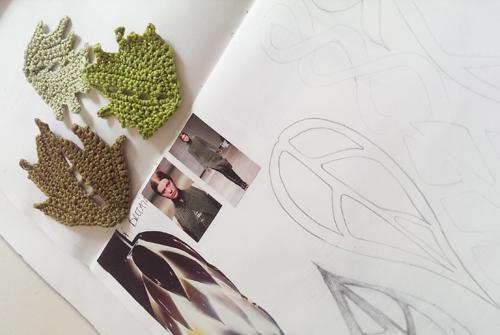 If you could give us just one knit or crochet tip, what would it be?

My top tip would be to check your tension before starting a project, especially if it's a new stitch or yarn that you've not worked with before.

Carol will be teaching a cable knitting workshop here at the Craft Barn on Wednesday 24th September 2014. The workshop is suitable for those new to cable knitting or those who wish to perfect their technique. There are still places available should you like to book a place. Take a look on our workshops page for more information.