Creative Christmas - Curly Girl Coop
As part of our #BSWCreativeChristmas campaign we asked a group of crafty bloggers to design Christmas decorations exclusively for us - Black Sheep Wools. We thought the FREE downloads would help give a little inspiration for entries into our Creative Christmas competition. The decoration could be anything festive aslong as it was knitted or crocheted.  The challenge was kindly accepted and now I can share the delights with you.

First up are two designs from 'Curly Girl Coop' aka Leah Cooper. Leah has designed and made the cutest crochet snowman and robin. We were all very excited when they arrived in the post this morning. Here they are popping out of the box!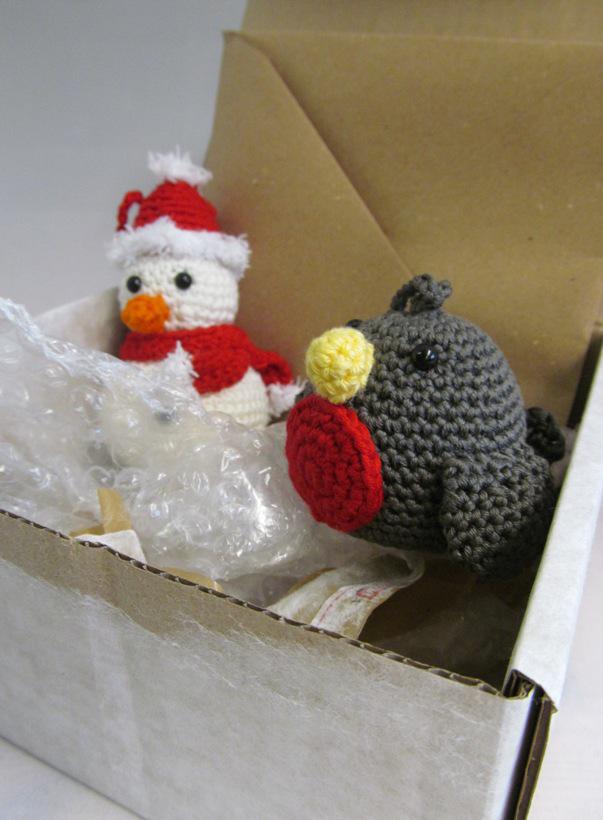 The patterns for Curly Girl Coop's crochet robin & snowman are available to download for FREE from our website now. Read more about the decorations and Leah's other crochet projects over on her blog.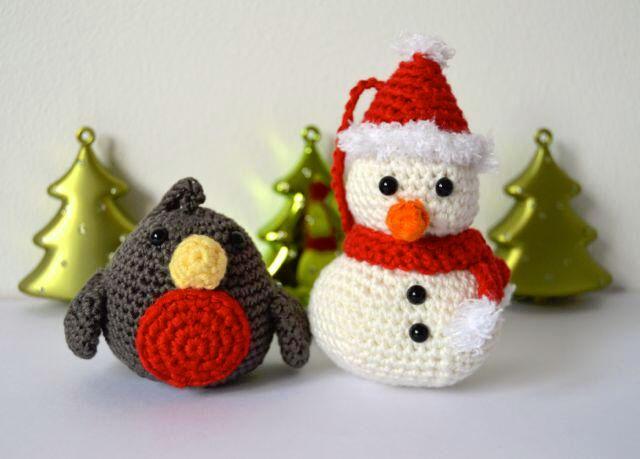 Feeling festive we asked Leah questions about her typical Christmas.............

What does Christmas mean to you?
Christmas is absolutely my favourite time of year; I love wrapping up in warm clothes, I love the cheesy music and I love that everyone is so happy around this time. But for me, the most important thing about christmas is taking a break from work so I can spend time with my family. I can't wait to sit around a table playing cards and board games just like we used to when I was little. Christmas is also the time when I get the chance to catch up with friends who live away from home and take long walks on the beach with my husky, Sasuke. Perfect.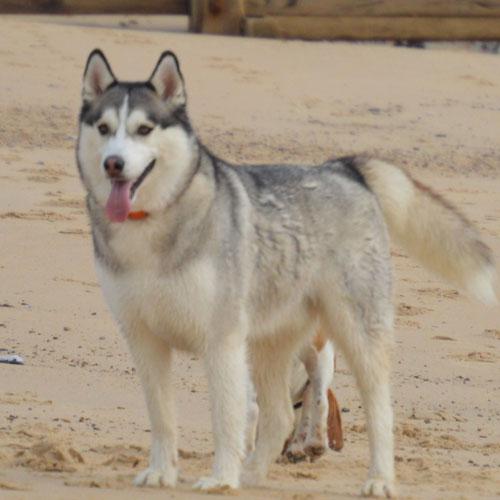 Do you always have a crafty Christmas?
I only learnt to crochet around 18 months ago, so last year was my first tentative attempt at being crafty. I made a crocheted doll for a friends' daughter and a scarf for a friend which seemed like quite a lot of pressure at the time!
This year, I'm intending to have a very crafty Christmas. I'm making Christmas bunting to decorate my office at work, Christmas cards with crochet motifs and crocheted Christmas decorations for my tree.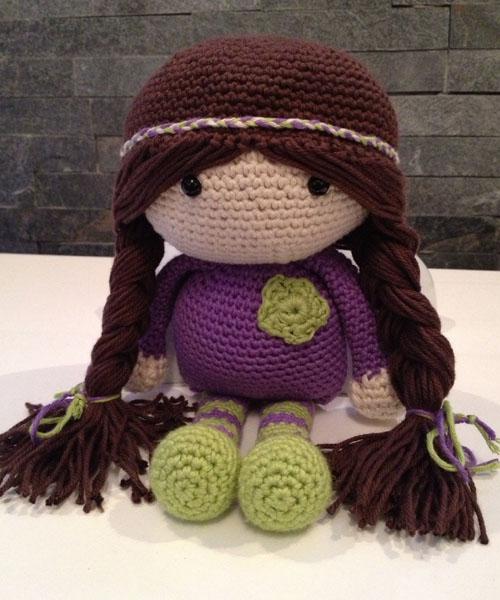 How do you decorate your home?
I usually have two christmas trees in my house because my husband and I disagree about how a tree should be decorated! Whilst my husband thinks christmas trees should be colour coordinated and look like the pages of a magazine, I love a mis-match of multicoloured decorations, the brighter the better and the smell of real pine filling the house. My tree lives in the conservatory, which is also decorated with flashing fairy lights.
We hang stockings for each of us - even Sas! and a wreath on the door as well as christmas lights in the front windows. I also try and buy one new christmas ornament each year to sit on the windowsills and shelves around the home. All of my decorations go up on the 1st of December every year whilst listening to christmas music, but come down a couple of days after boxing day.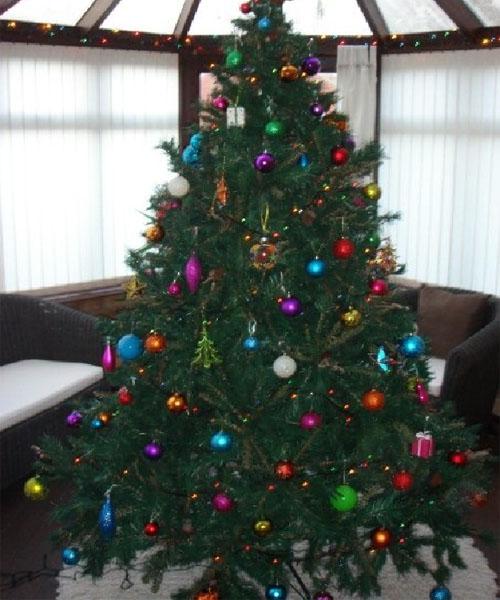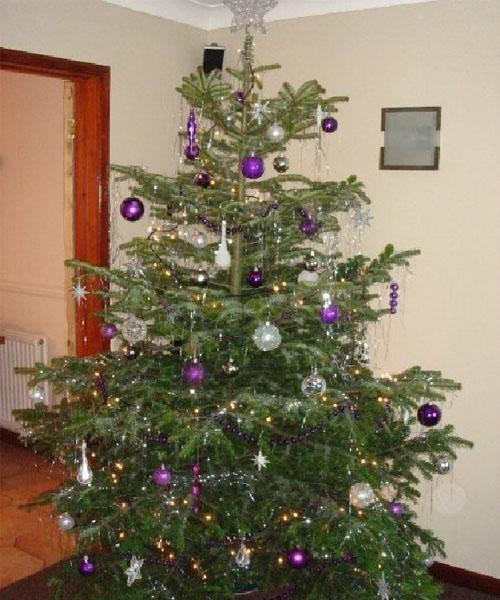 Have you made any hand made gifts this year?
I'm hoping to make a few handmade gifts again this year, but have decided to limit how many to make sure it stays fun rather than becoming a chore. I'll be making a couple of hats for friends, some tree decorations for my sister who lives in Australia and a Finding Nemo toy for my best friends' baby who already loves the film despot being 9 months old!

What is your oldest / most sentimental handmade (or not) decoration?
The christmas decoration which means the most to me is a nativity set that was my late grandmothers. I remember that my grandma always saved the nativity for my sister and I to set out, and we would spend hours planning exactly where everything should go. Although it's very old (I think it was my great-grandmothers originally) and a bit tatty now, it's very pretty, and still holds all the charm it did when I was little.

Have you ever received a handmade gift?
Do you know what, I don't think that I have recently unless you count gifts to myself!


Don't forget if you are busy making Christmas gifts, or planning on making a decoration for the competition please use the hashtag #BSWCreativeChristmas when you are on Facebook, Twitter or Pinterest.