What is a CAL?
To coincide with the launch of our exclusive CAL collaboration with the wonderful blogger Cherry Heart, we asked the talented lady behind our blanket design to help explain what is a CAL?

Find more information about our CAL over on our dedicated Spice of Life Crochet Along page and on Cherry Heart's latest blog post!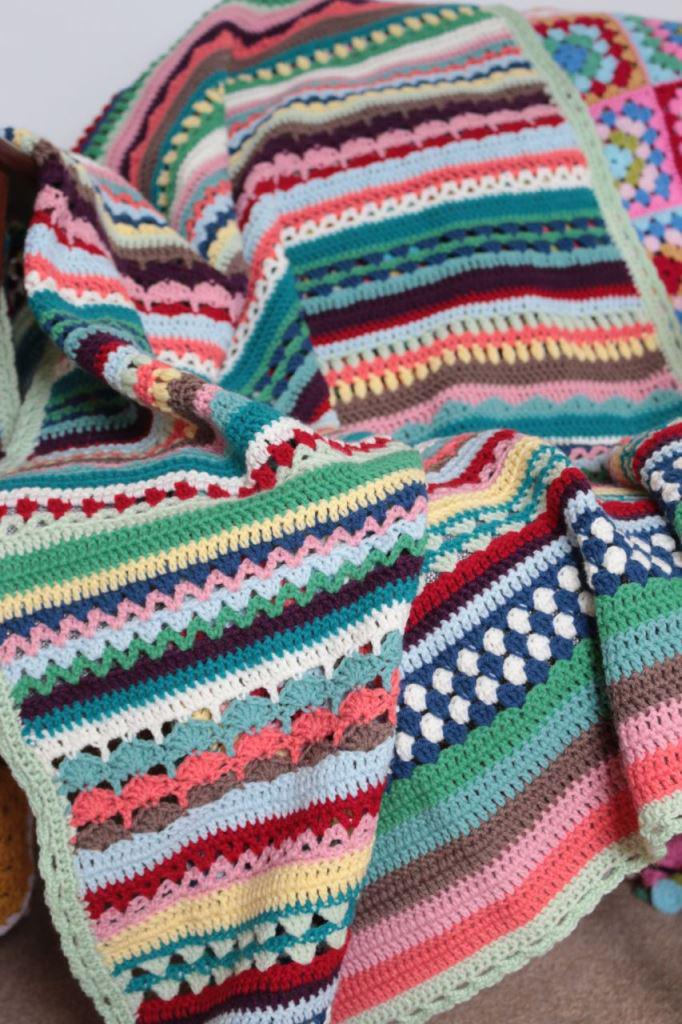 What is a CAL?
It's short for Crochet Along. A Crochet Along is a group of crocheters who decide to work on a particular pattern at the same time and share their progress with each other. CAL's are a great way for crocheters to chat to each other, compare pattern notes, ask questions and encourage each other to finish their projects. Usually a CAL will focus on one particular project, like we are doing here with the Spice of Life Blanket, but some are broader and crocheters work of a type of project or the patterns from a particular designer or book together.

Who can join in?
Our Spice of Life CAL is open to absolutely anyone who would like to join us in making the Spice of Life Blanket. You don't need to sign up to anything to become a part of the CAL. Just join us each week for the new updates and you can follow along. Of course, it makes it much more fun if you share your projects and join the groups too. But you can join in as much or as little as you would like.

How can I get involved?
The joy of a CAL is sharing your own work and seeing everyone's projects, not to mention joining in with the general chit chat and checking on are on the right track. You'll be able to do that by joining the Spice of Life Facebook Group which we'll be opening soon and by sharing your progress pictures with us on Instagram, using the tag #SpiceofLifeCAL.

What skills do I need to have to take part?
This CAL pattern is aimed at beginner crocheters who would like to learn a little bit more. So if you'd managed a couple of granny squares and are ready for the next step, this is the project for you. Of course, more experienced crocheters are very welcome too, you might already know the stitches but we hope you'll enjoy working up the pattern with us all the same.

Will you be doing any more CAL's soon?
Well there is nothing planned just yet, but maybe if this one goes well... who knows?