Toy Knitting Top Tips
We had a chat with the lovely folks at Sardines for Tea to get their toy knitting top tips. Knitting toys is quite a satisfying project to tackle. It's small, requires just a couple of balls of yarn (if that) and a spot of toy stuffing. Not too costly or time consuming. If you don't end up keeping them all for yourself they make a lovely gift.
Sardines for Tea design a whole host of lovable knitted characters. From seasonal favourites such as Rudolph the Reindeer to the glamorous Olivia the Ostrich and cuddly Alfie Alpaca. Their patterns are always flying off the shelves and we are lucky enough to have all the gang on display in our Craft Barn, kindly knitted by the designers themselves. When Lucy receives a parcel in the office for a new character launch, we are all excited to see who's hiding inside. The yarn choices for their patterns are always considered for the toy, opting for some fabulous faux fur effect yarns from Sirdar - Touch and Alpine, which adds to the charm of these jolly critters. An added bonus is that their patterns are available to buy either digital or paper!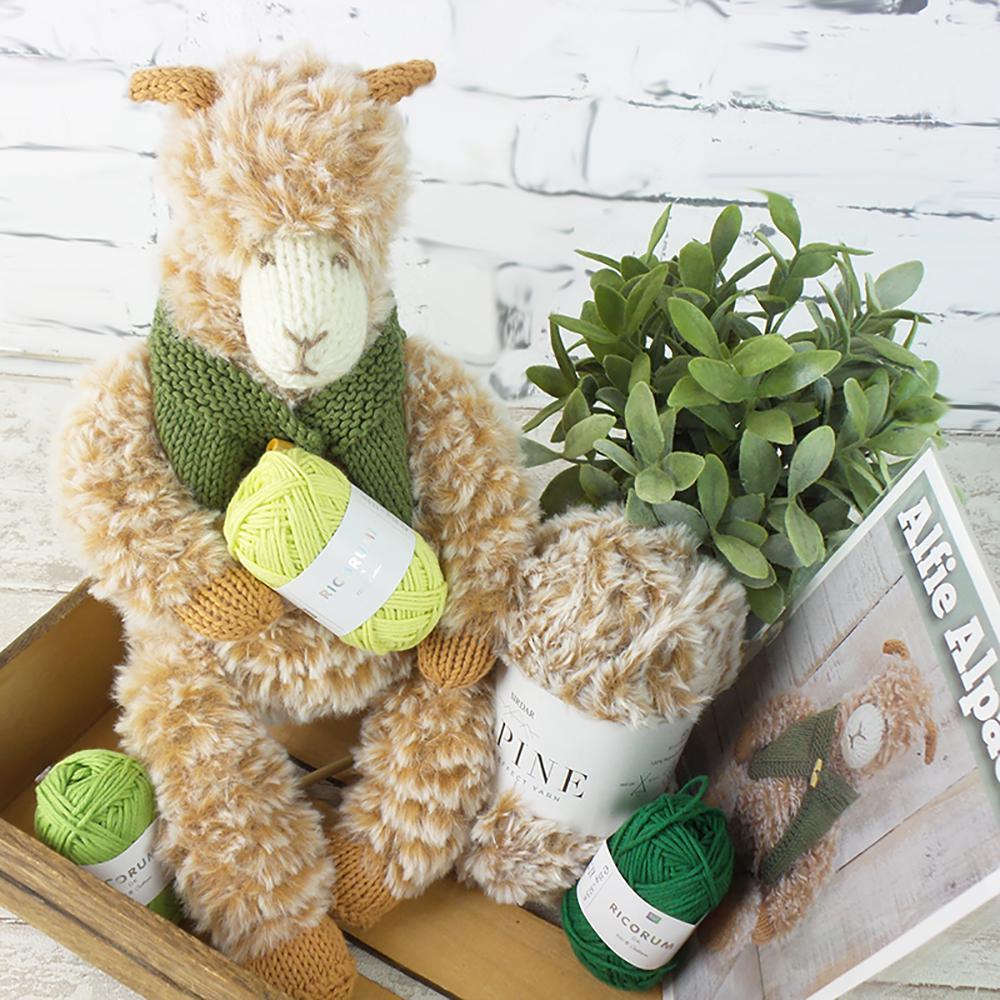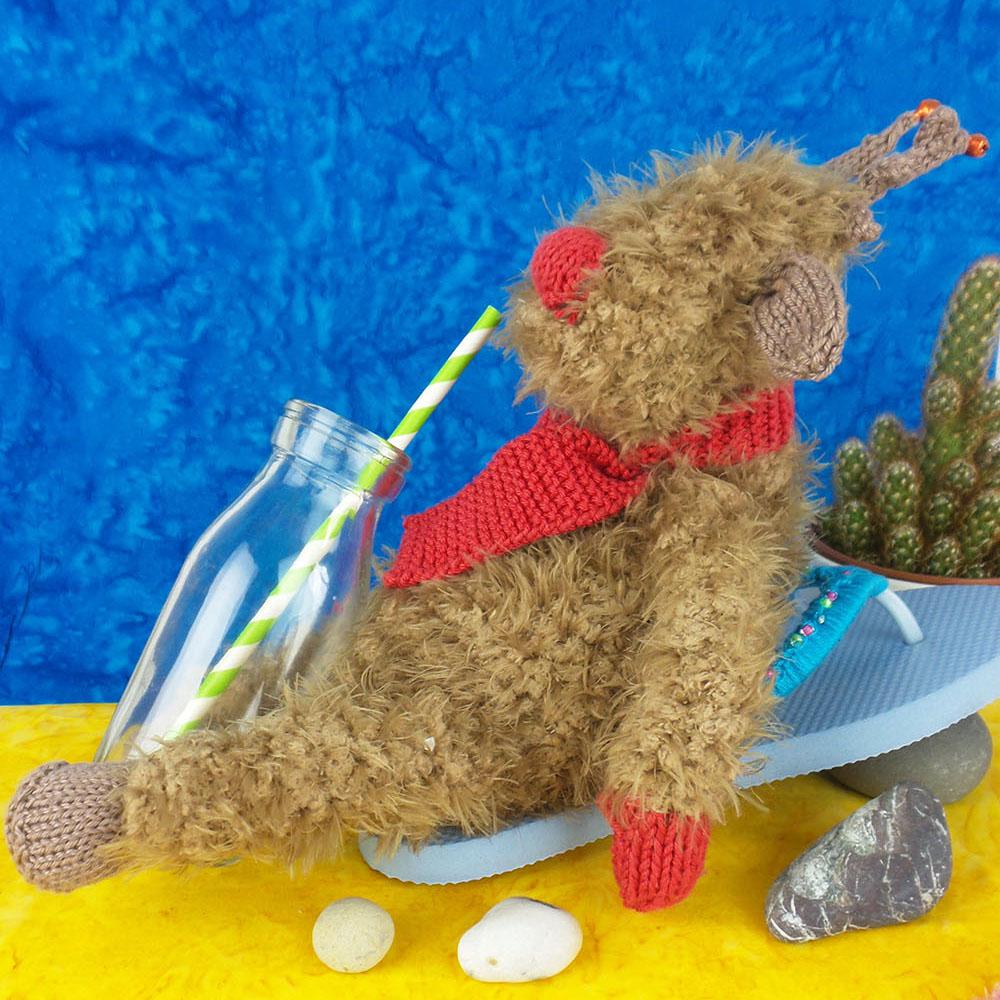 On Saturday 6th July the Sardines for Tea team will be in store for the day. Showing off an exclusive reveal of a new design and a free pattern for a new summer design. They will also be sharing their advice on knitting toys. Why not pop in and show them the different Sardines for Tea toys you have knitted! I'm sure they would love to see them.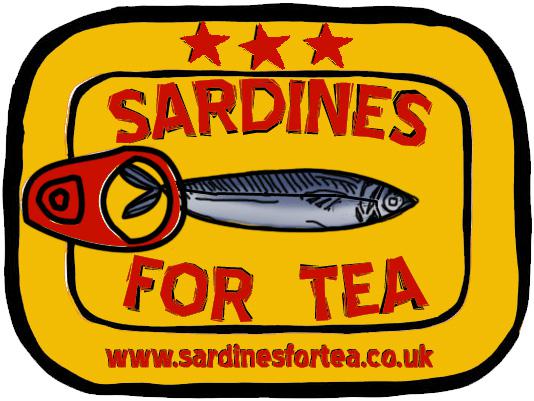 Toy Knitting Top Tips

 

First things first.....Where did the name Sardines for Tea come from?
Our name came from the book 'The Lion, the Witch and the Wardrobe' As a little girl I absolutely loved this book (I still do). If you know the book, then when Lucy first steps through the wardrobe into Narnia she is met by a faun who offers her... sardines for tea. That's it! It's a bit mad but people really remember the name, it seems to work!

What type of knitting needles would you suggest using for toy knitting?
We don't use any special knitting needles to knit our toys, they disappear down the sofa far too often for us to be fussy. We tend to use metal ones, but that's just personal preference rather than any fantastic technical reason.

For the complete beginner, which critter would you say is a good one to knit first?
We try to design all of our characters to be easy to make. Most of our toys are great for beginners - even if the only thing you have made before is a scarf. To recommend just one, then Hector is a good one to start with. He is made with Sirdar's Touch yarn which is lovely to knit, he's done on nice thick needles (6.5mm), and he is super quick to knit using simple techniques. Also, if you make any mistakes along the way and need to pull your work back, it doesn't take hours to get back on track as this yarn knits up so fast. Touch is very good at hiding any sewing up errors too, so if you've never made a toy before, or in fact never sewn anything up before at all then no-one will ever know!

How do you join the pieces together? What method should you use to sew up toys?
To make up our toys we always use mattress stitch, this allows you to stuff as you work along. We also stuff each part as soon as it's knitted. We have done a little photo tutorial that will hopefully help.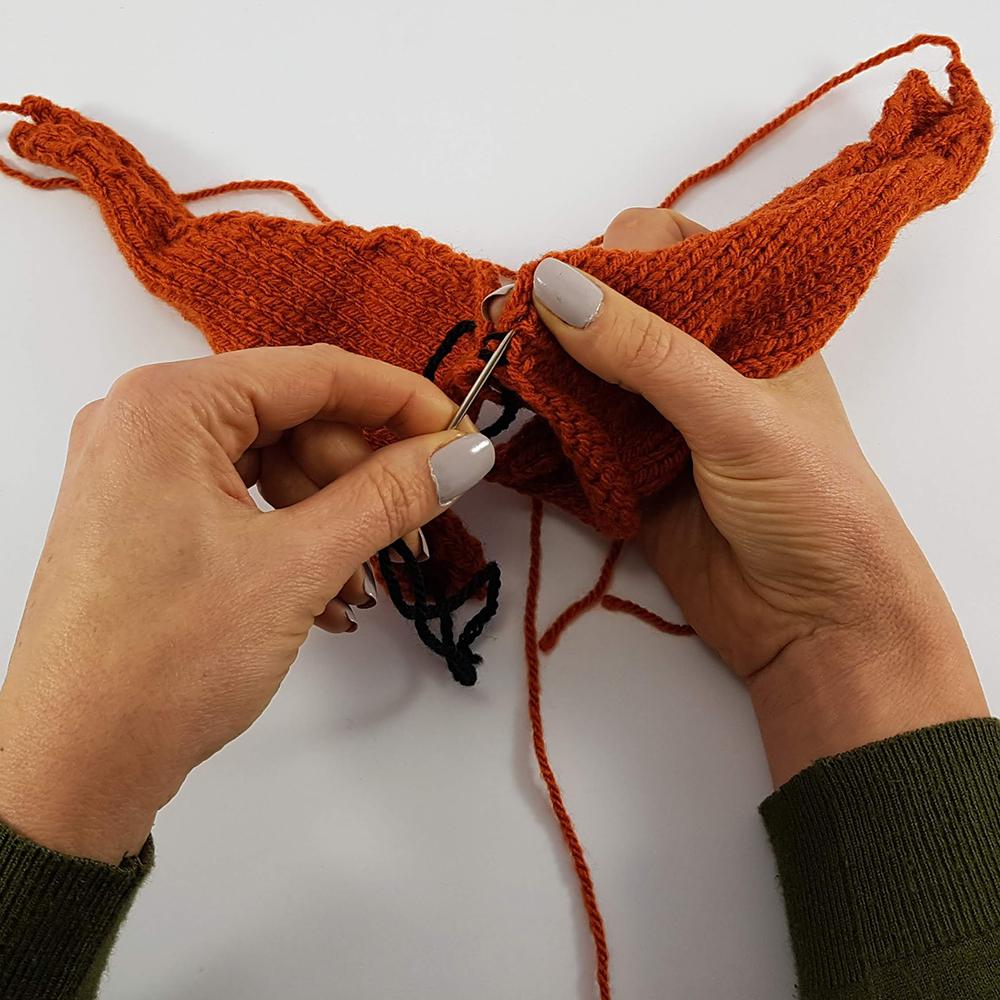 With right side of work facing, join yarn to bottom edges of both sides and proceed as follows.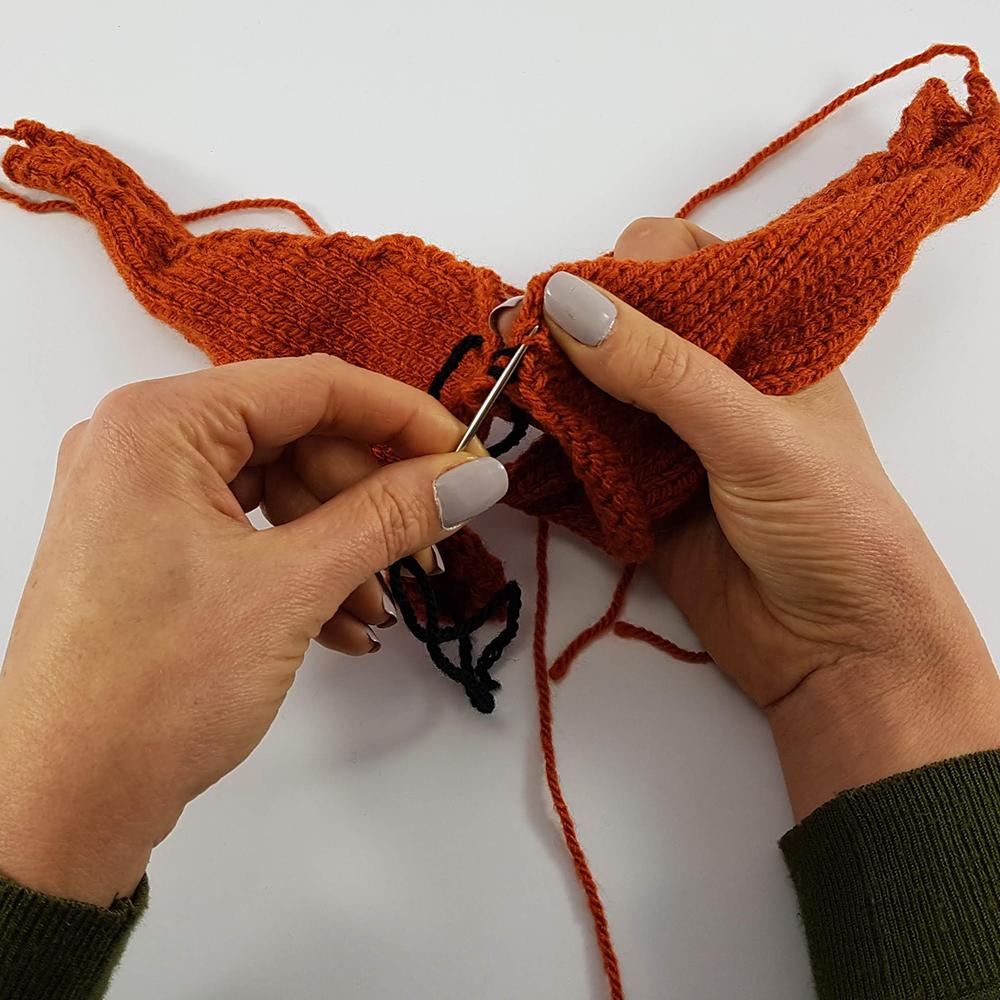 Working 1 stitch inside side edge, insert the needle from the front, sliding under 2 rows of work as shown.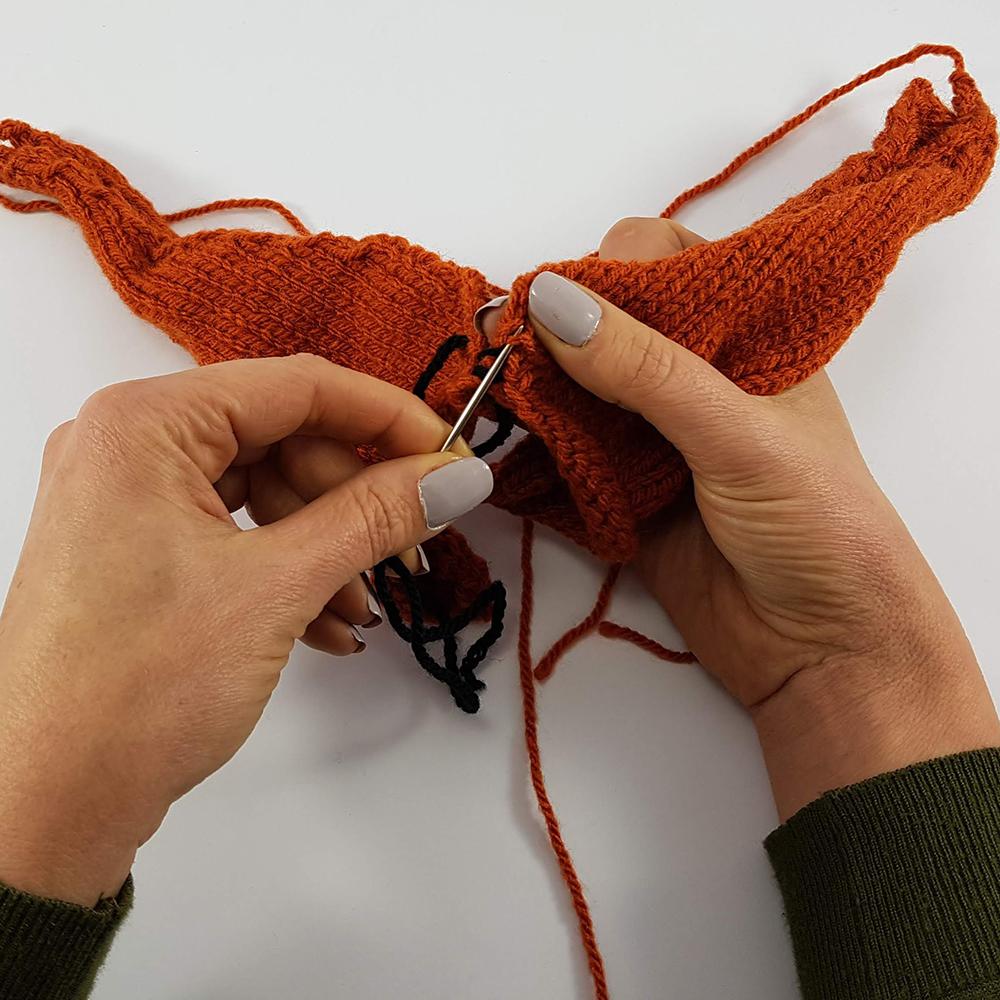 Pull needle and yarn through.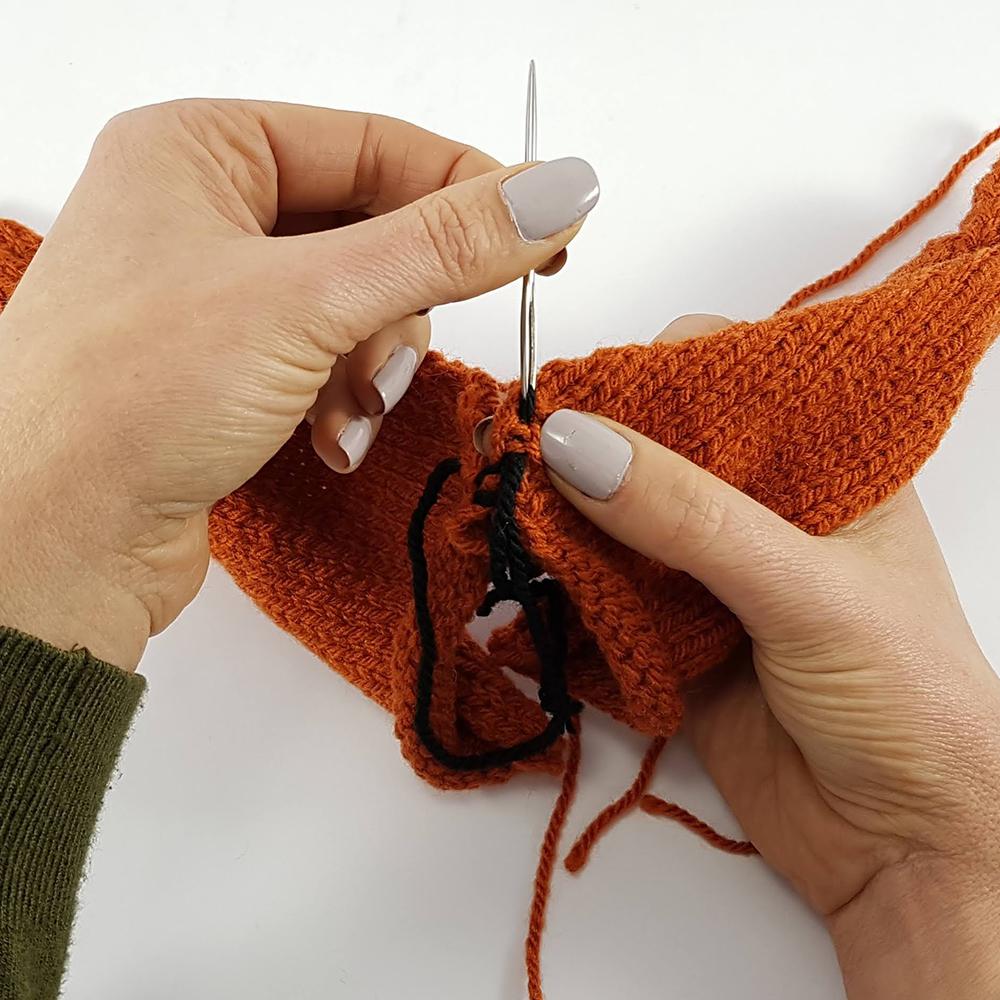 Pulling yarn until edges meet.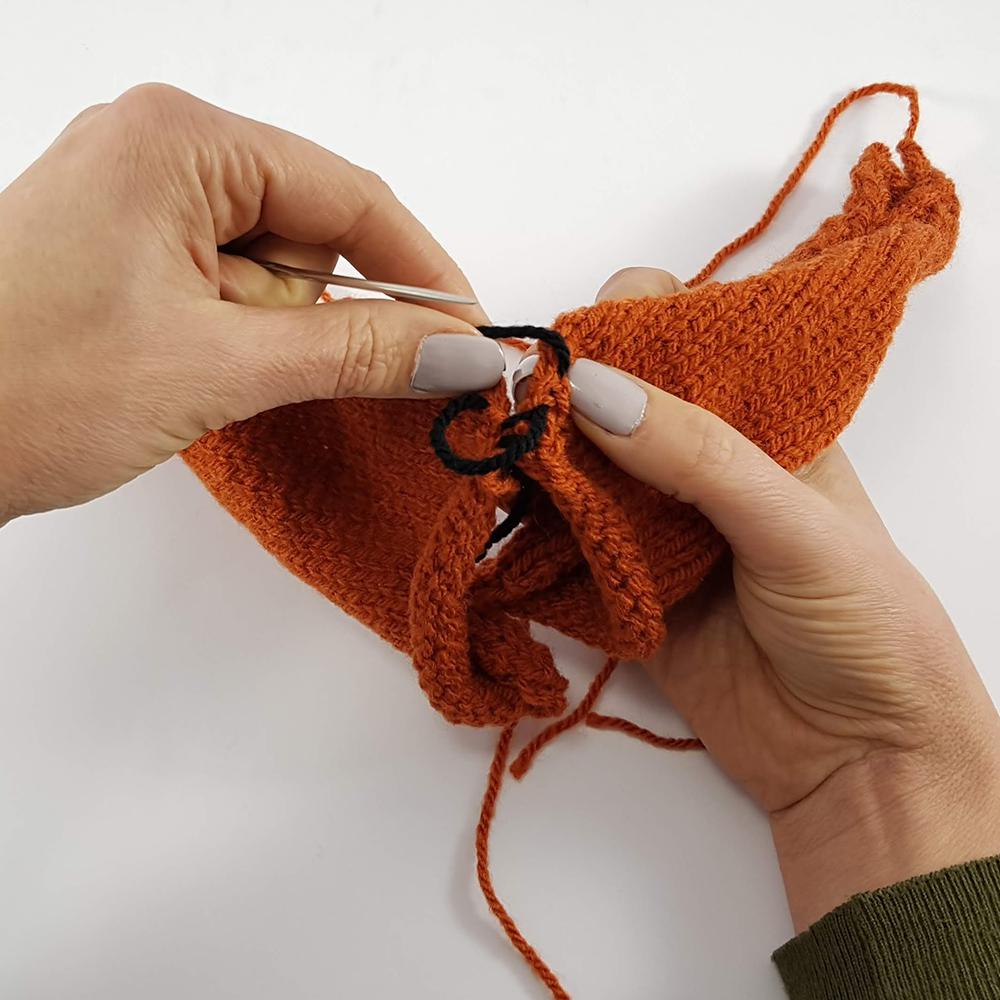 Move to the opposite side.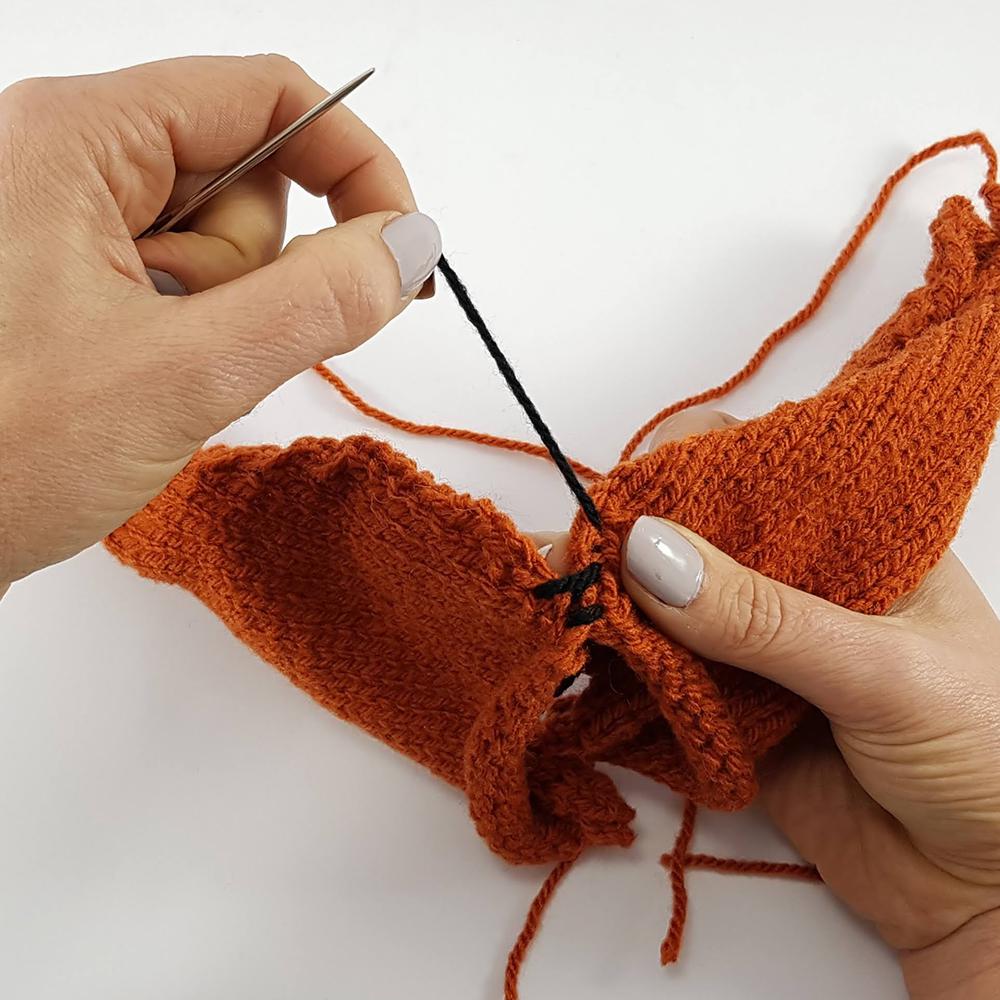 Now working from opposite side.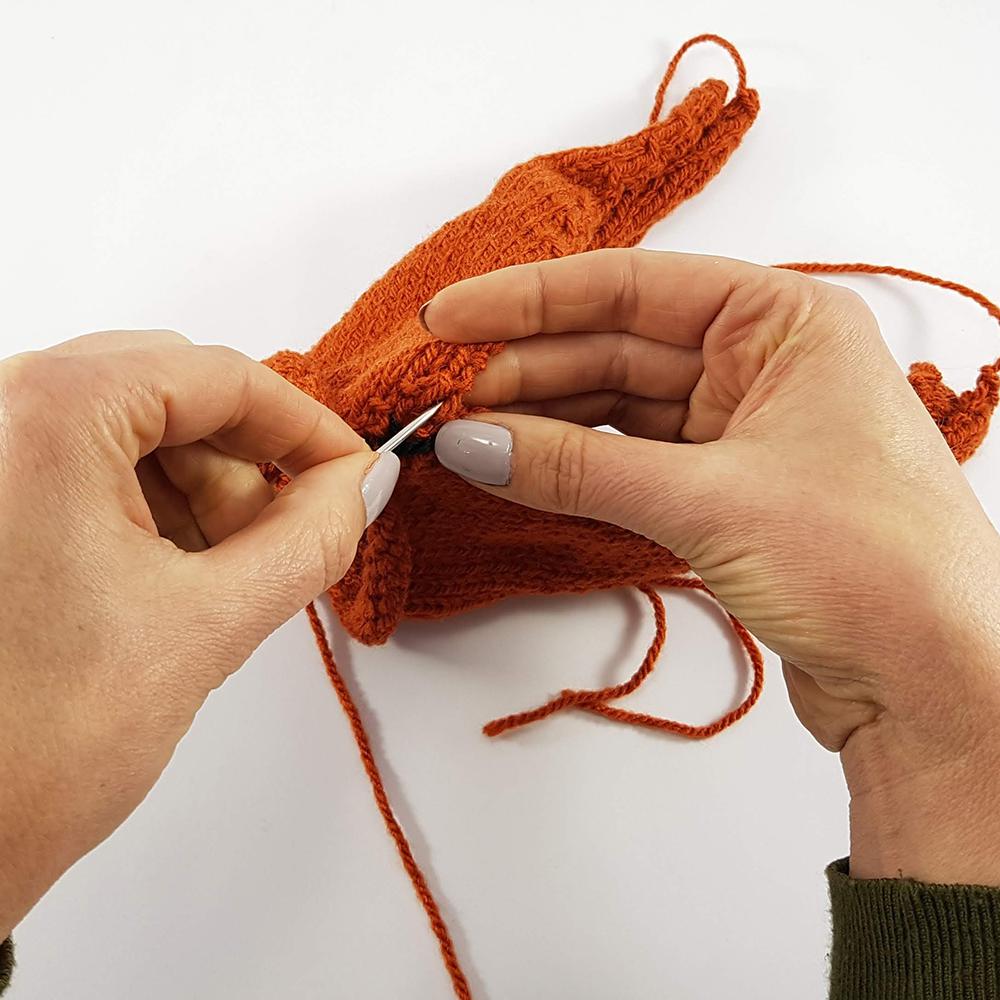 Pick up 2 rows on this side as before.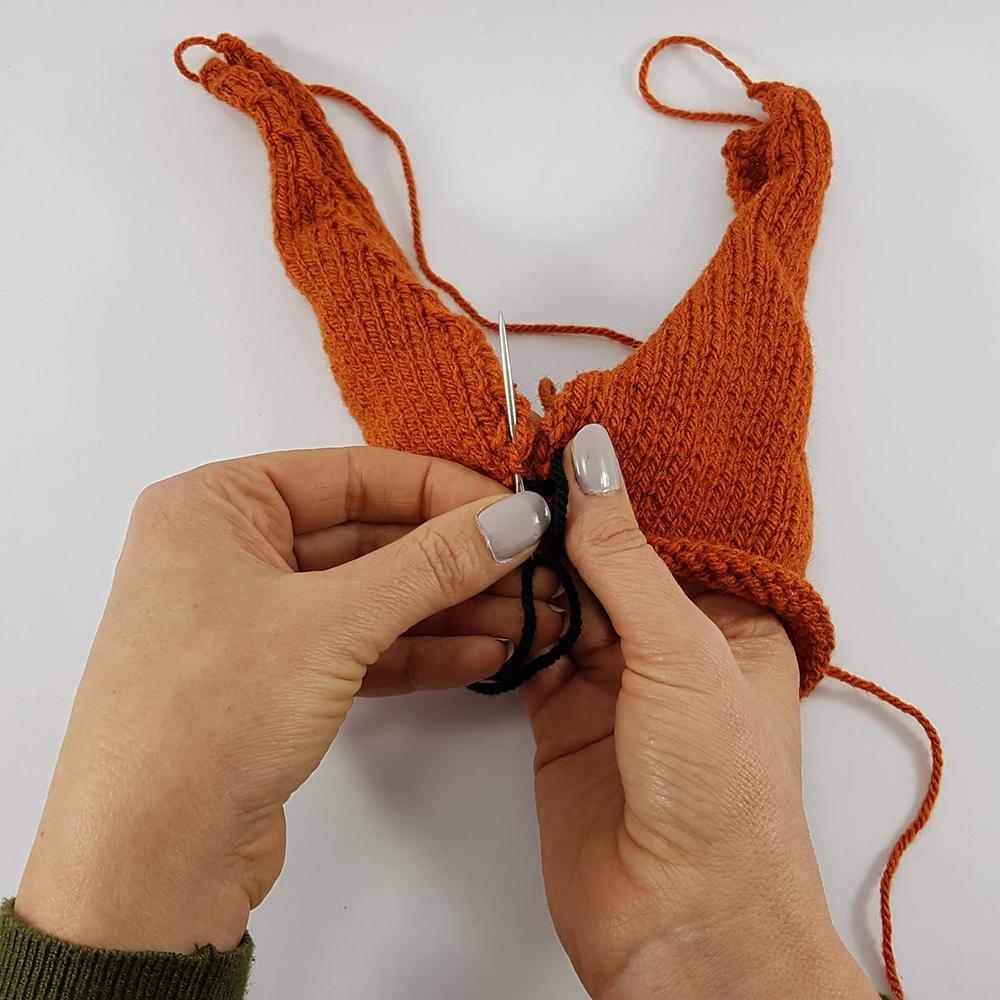 Pull yarn through.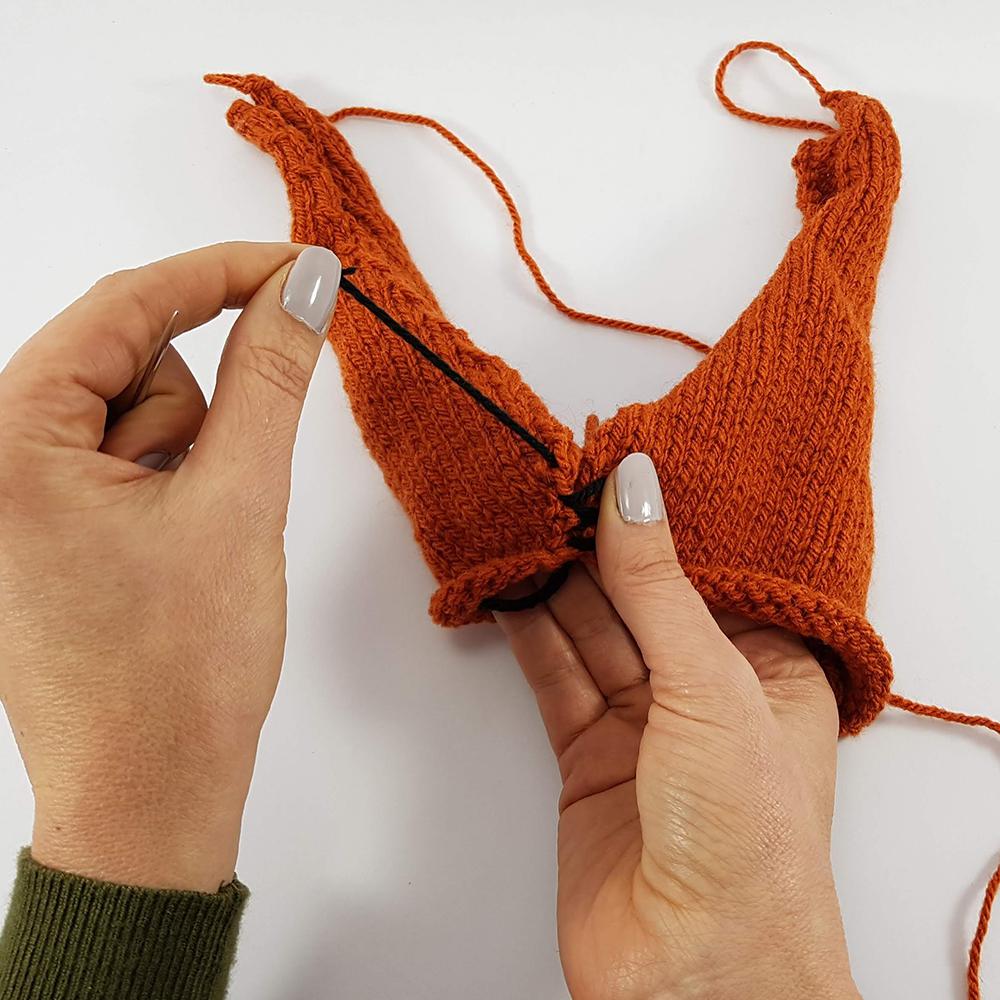 Ready now to repeat this process.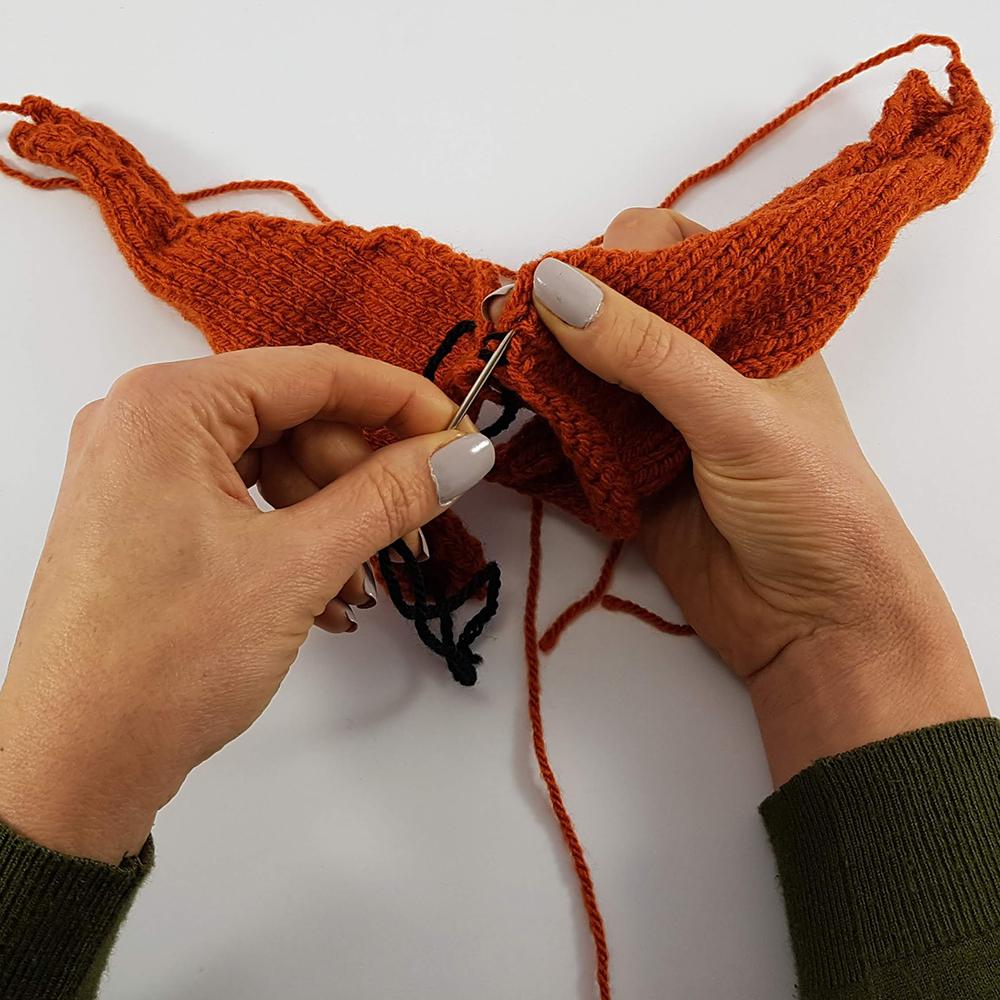 Continue until piece is complete.

Is tension important when it comes to toy knitting? Why might it be different?
Another great reason to knit a toy - tension doesn't matter a jot! Unlike knitting a garment that needs to fit, it's really not important how big or small your toy turns out.

Any tips on how to perfect the face?
This bit is important, during the design process we change the eyes/nose position several times before we think it's sitting just right. The face really does give your little toy it's own personality, so its worth taking your time to get it just right. Use coloured pins to place your eyes and nose if it helps before finally sewing in place.

How do you know how much stuffing to use?
Stuffing your toy depends on which yarn you have used. Touch takes very little stuffing as it's a thick and fluffy yarn to begin with. Double knitting will take a little more, as will larger toys. We think that when stuffing knitted toys, less is more. Over stuffing can make the stitches stretch and the stuffing visible, and the toy will end up looking messy. We also say that as you complete each individual part, sew and stuff it before you move on to the next bit. This helps at the end, it fells less of a task to put the toy together if each part has been stuffed already.

Any other tips that will help with toy knitting?
As well as stuffing each bit once it's knitted, we use a Pony sewing needle to help in two ways. We use this long needle to sew up, especially for toys that have jointed legs (Walter, Winnie, Betsy, Barnaby). It is also good at pushing stuffing into tricky areas too. Great for thicker yarn too as this needle has a really large eye.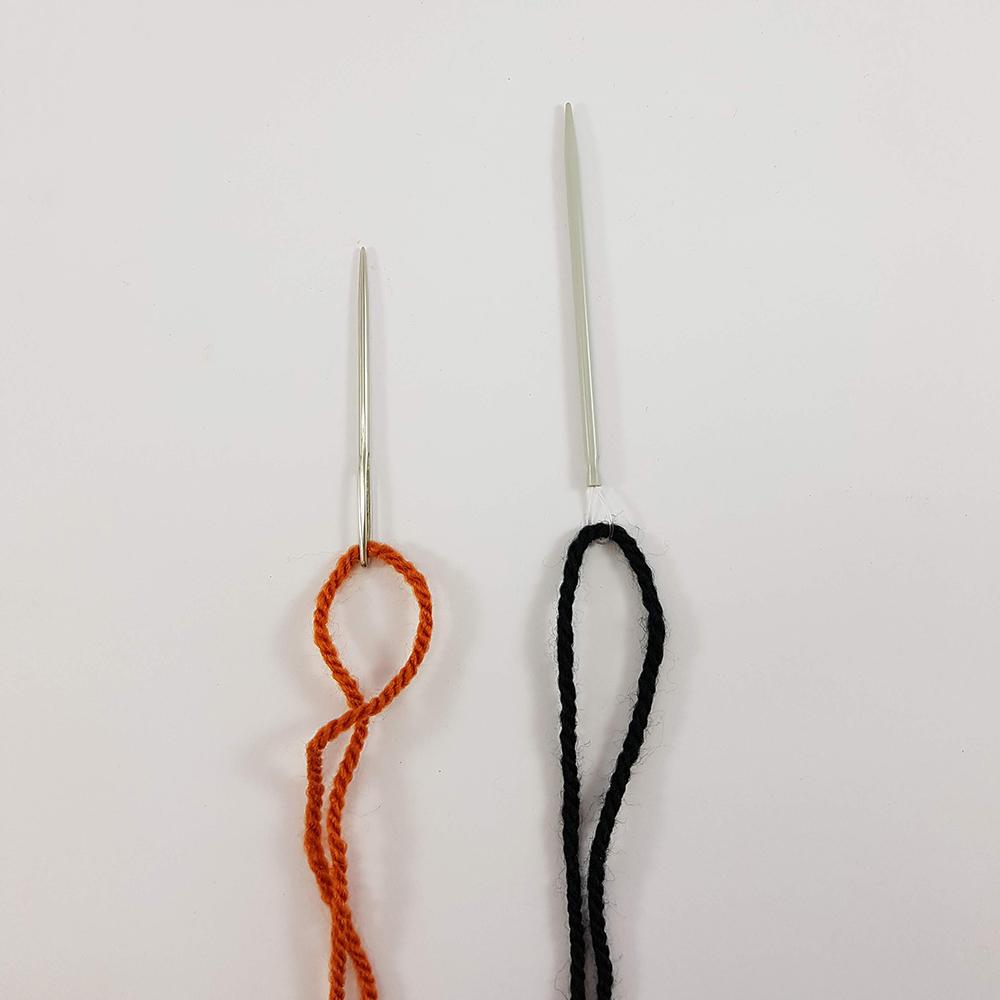 Left: Pony Knitters Needle | Right: Pony Wool Needle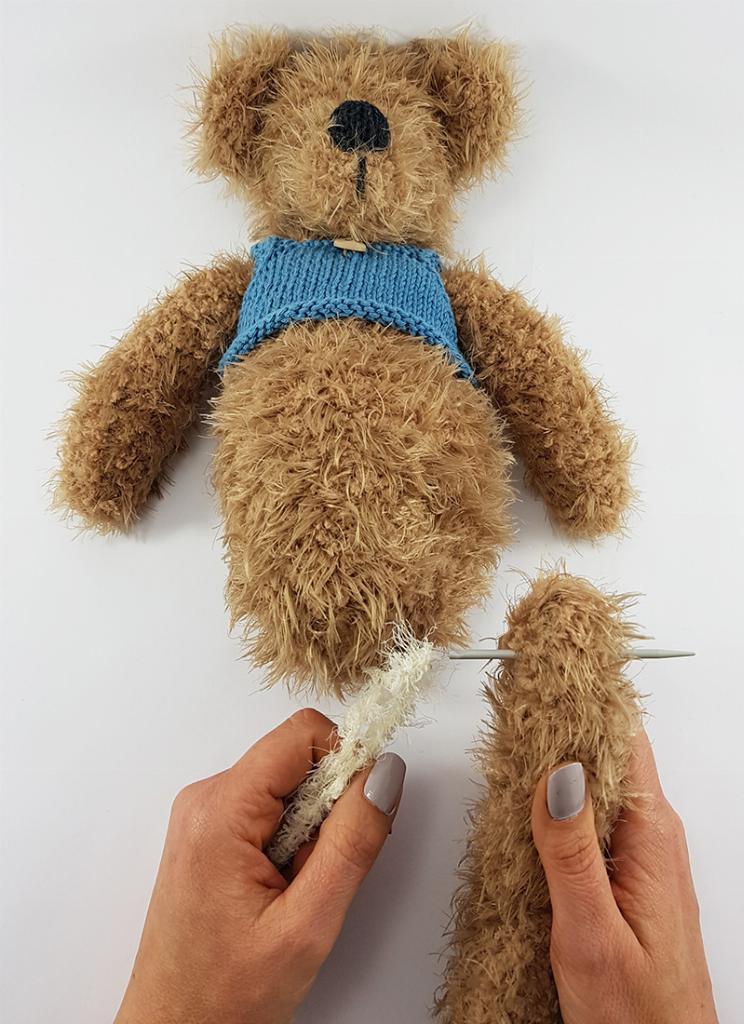 With only the legs left to join proceed as follows.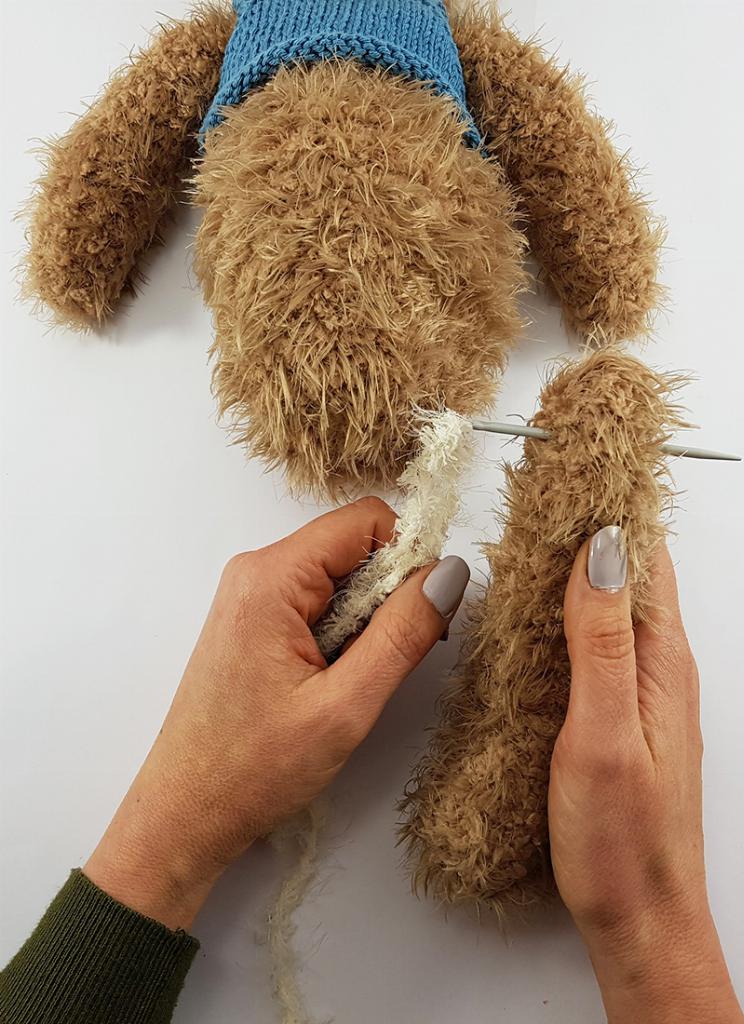 Place needle through top of leg, from inside leg to outside.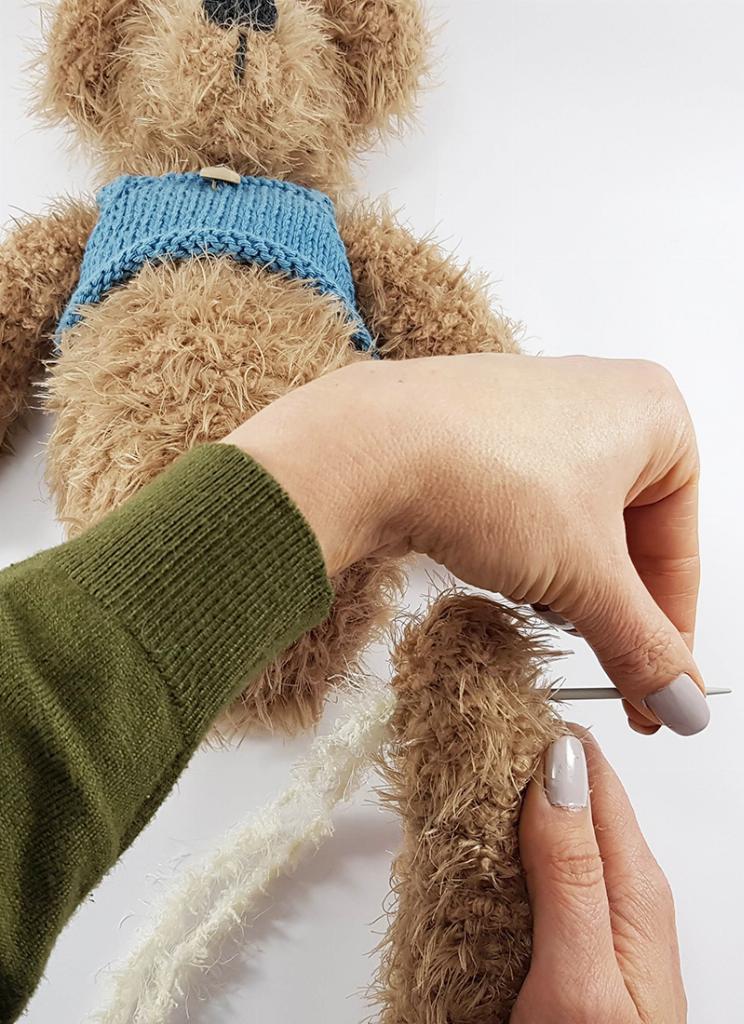 Working with a long length of yarn.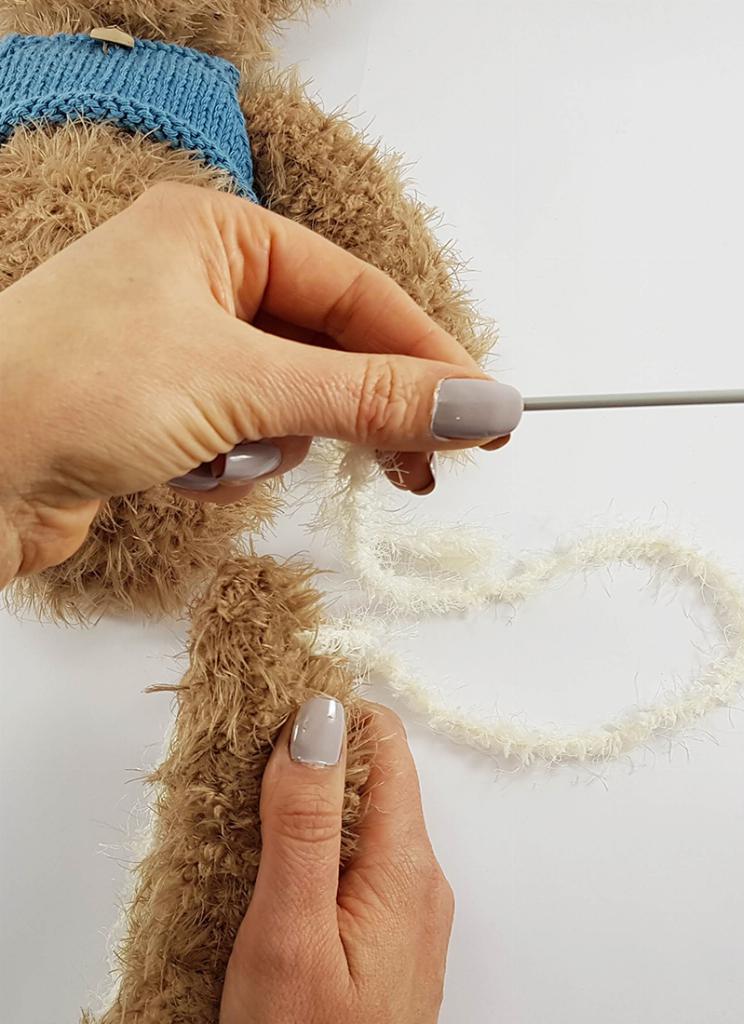 Pull needle and yarn through.




Place leg in position.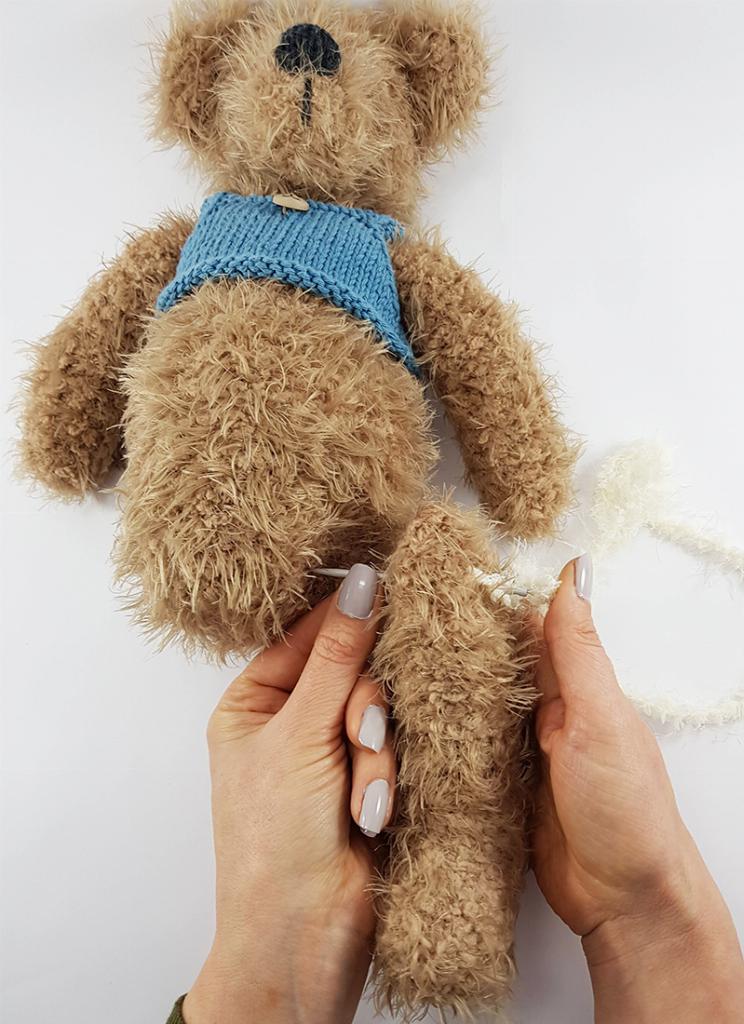 Pass needle back through leg.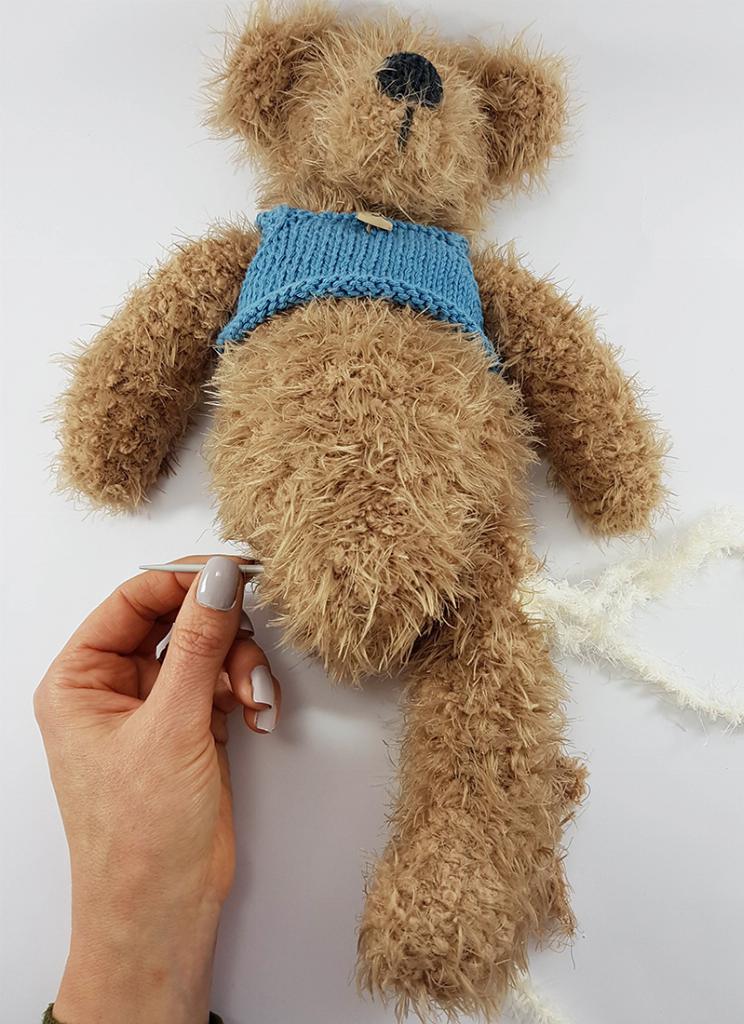 Then keeping the needle as straight as possible, pass through the body.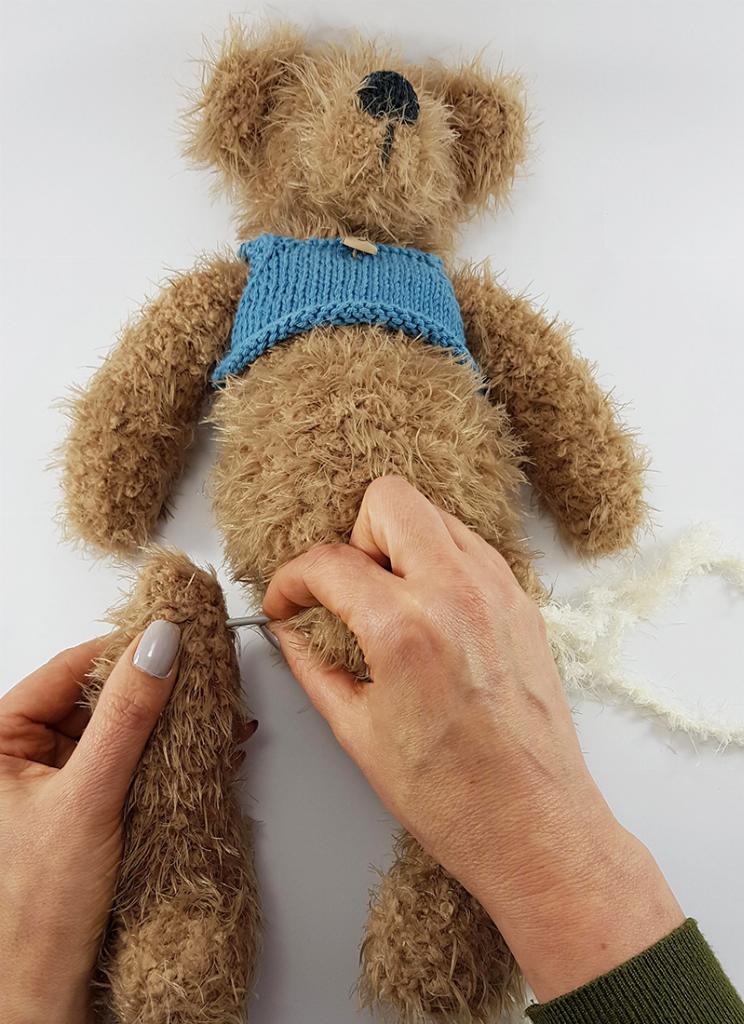 Now through 2nd leg.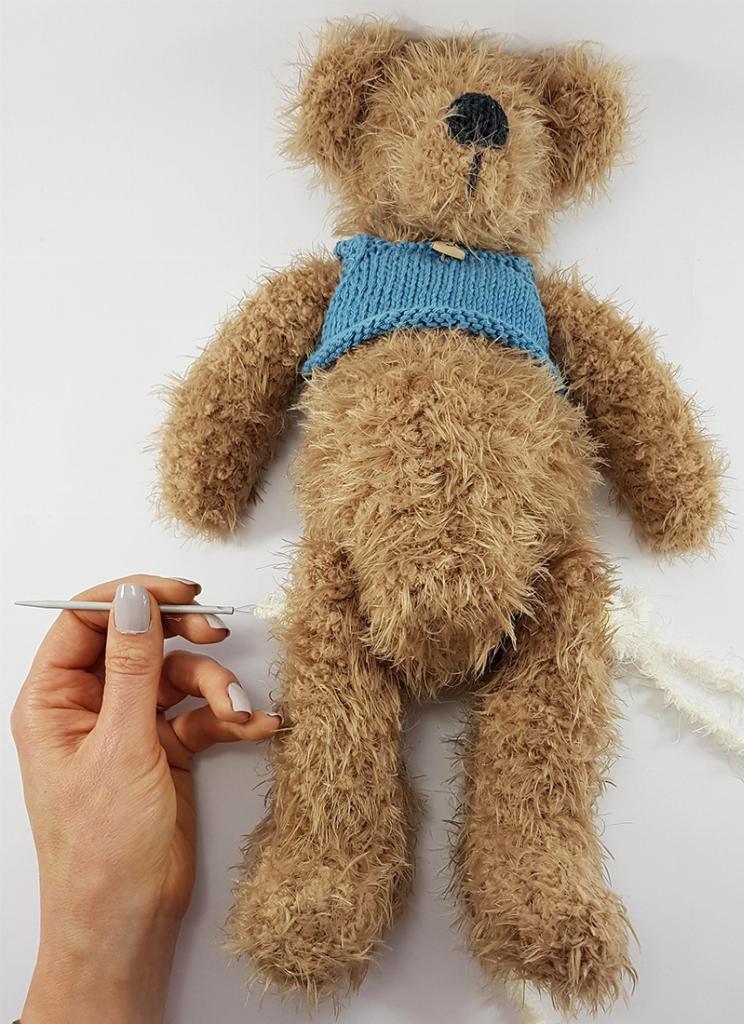 Pull yarn through all sections.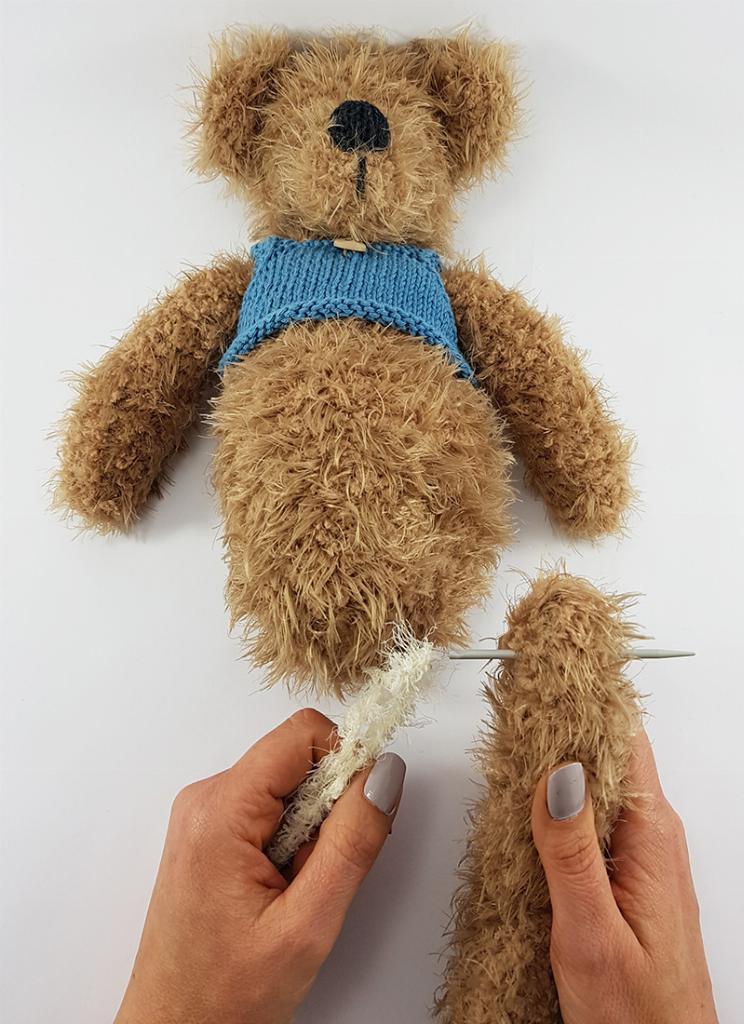 Now go backwards and forwards through all pieces until yarn is finished.

Do you have a favourite Sardines for Tea character? Or is it like asking to choose a favourite child?
Oh picking a favourite is really hard!! I think I'm a bit of a fan of Ronnie (I've wanted to do a fox for ages!), I like knitting aran too, Mum loves Mabel and Margot - she does love cats and handbags though!!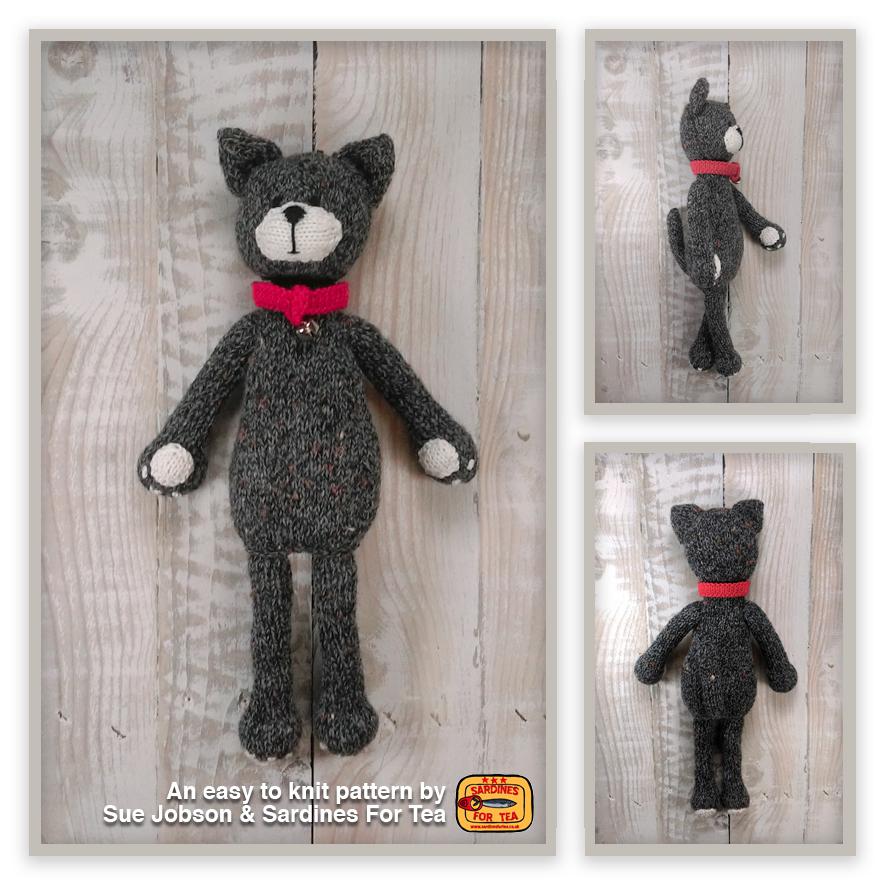 Is there one toy in particular that took many prototypes to get just right?
There is no formula here - how I wish there was!!! Some things come together instantly - and they really do and this is so, so satisfying. However - some things really, really don't and this can be incredibly time greedy and incredibly frustrating, especially if we feel it's worth persevering with. Ronnie our new little fox was a great example of something that came together without too many alterations and this may be part of the reason I like him so much, not much pain involved!!! However our newest designs to be launched at our Black Sheep visit in July took a great deal longer - they are fab now they are done, but we have been back to the drawing board and knitting needles many, many times with them. Sometimes changing one very small thing makes a huge difference.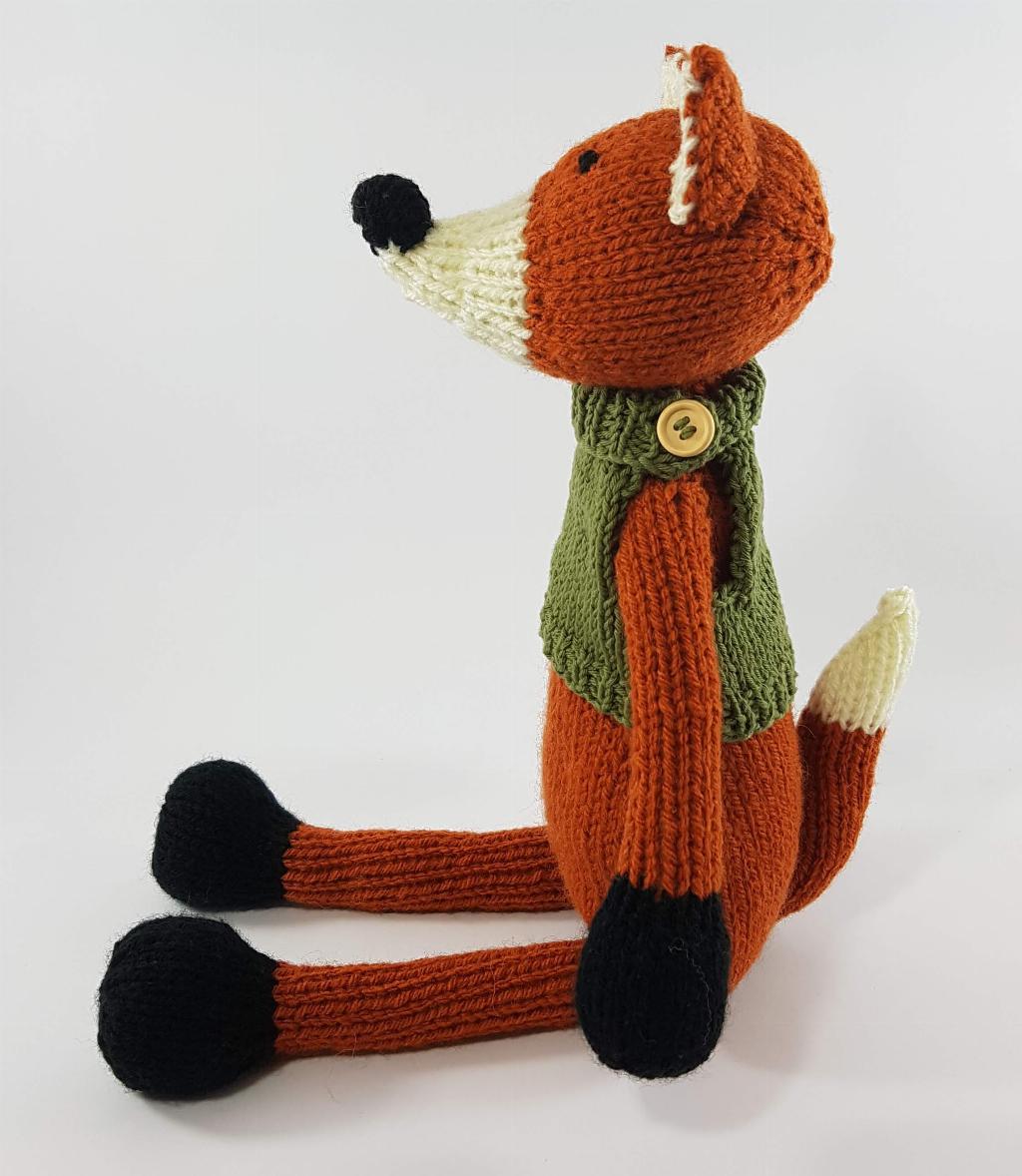 Are there any new knitted toy patterns on the horizon? What can we expect to see from Sardines for Tea in 2019?
What a question!! We have just too many ideas and not enough time!! Lots of new animal ideas on our design list, as well as new clothes designs for our two little dolls, Stan and Mary-Ann. We've a few design ideas that are away from toys and we would love these to be ready before we exhibit at our second Yarndale in September. We are also beginning to work with new designers, adding to our Sardines family which is really lovely - so hopefully lots of new things to come. Meeting our customers at exhibitions and shows is awesome. We are hoping to take Sardines to larger events in the near future, Alexander Palace and Harrogate Knitting and Stitching shows are definitely on the list. We love suggestions though, we'd love to hear your ideas...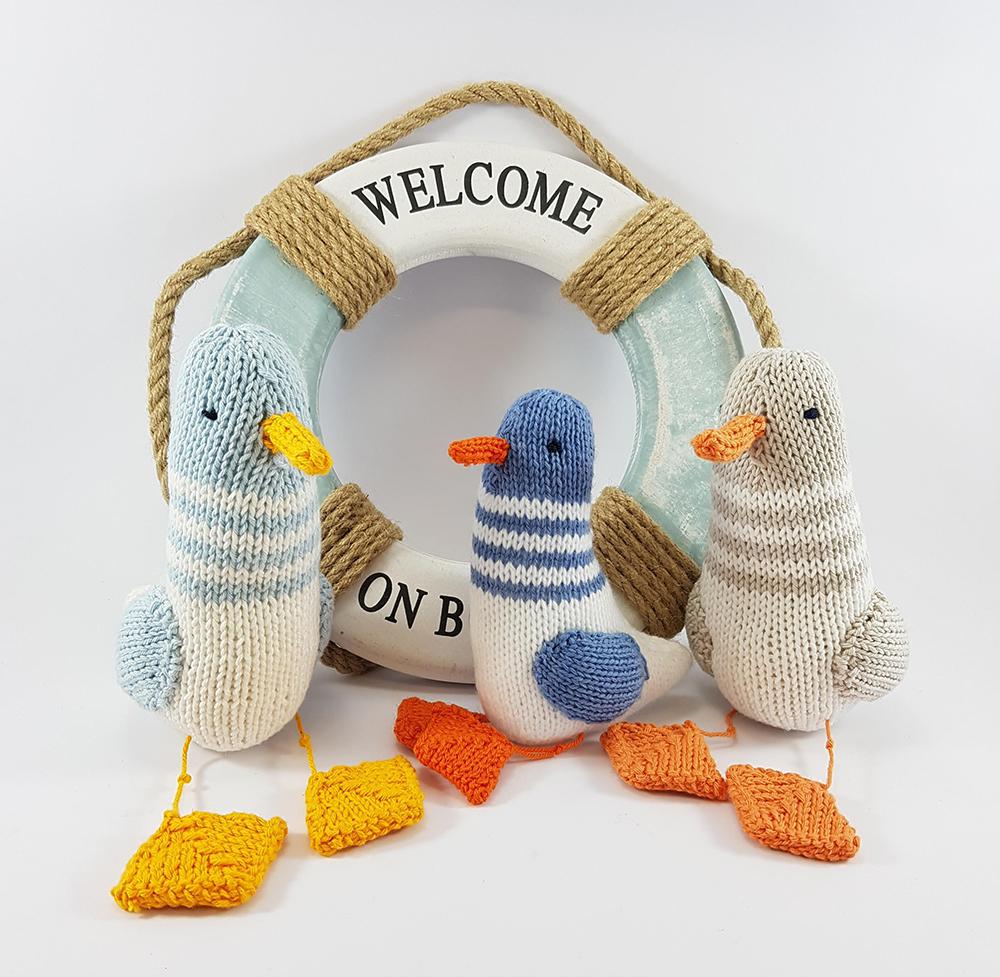 Pssst....this seagull pattern will be a special freebie (exclusive to Craft Barn customers) when Sardines for Tea visit on 6th July!