The Knitting & Stitching Show 2013
Whilst at Ally Pally Sara went for a wander around the Knitting & Stitching show and bumped into some familar faces. We even had Debbie Bliss finding a cosy spot in our yarn dive!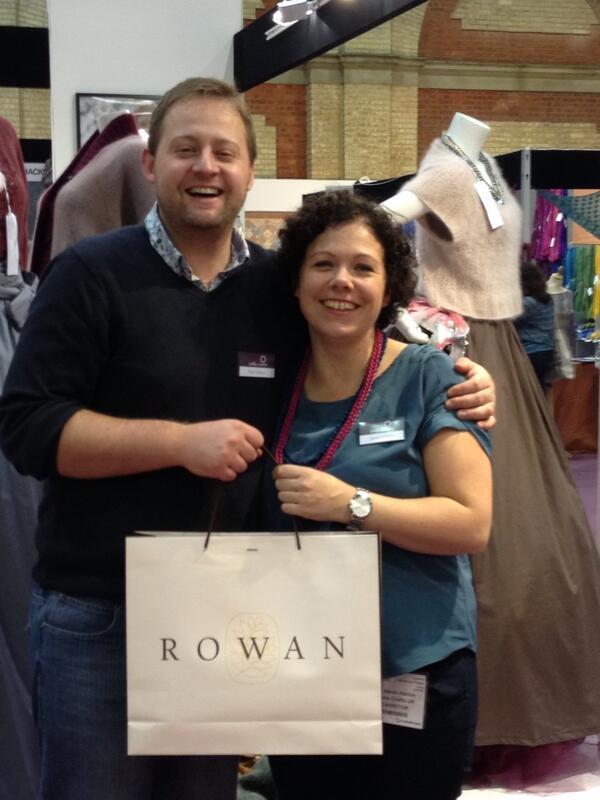 Here is Karl from Rowan and Rowan designer Sarah Hatton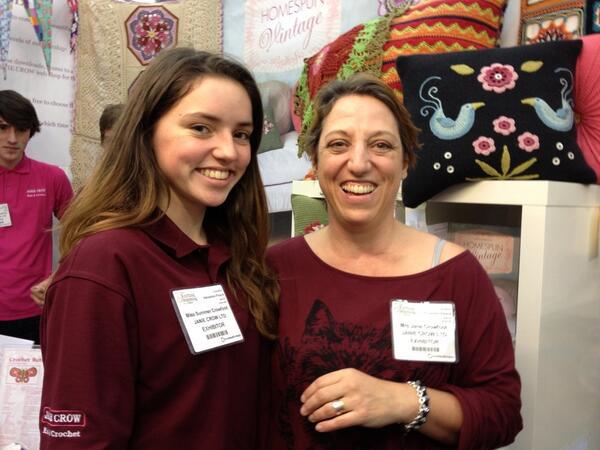 Jane Crowfoot and her daughter at the Janie Crow stand. Looks like lots of beautiful crochet there!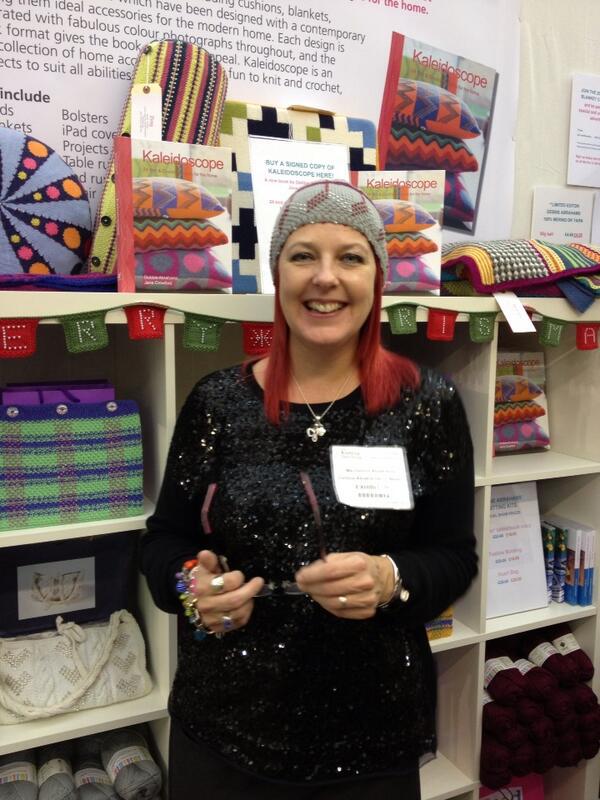 Debbie Abrahams sporting a pretty, beaded head band. I can spot so many lovely knits from Debbie and Jane's book Kaleidoscope book behind her.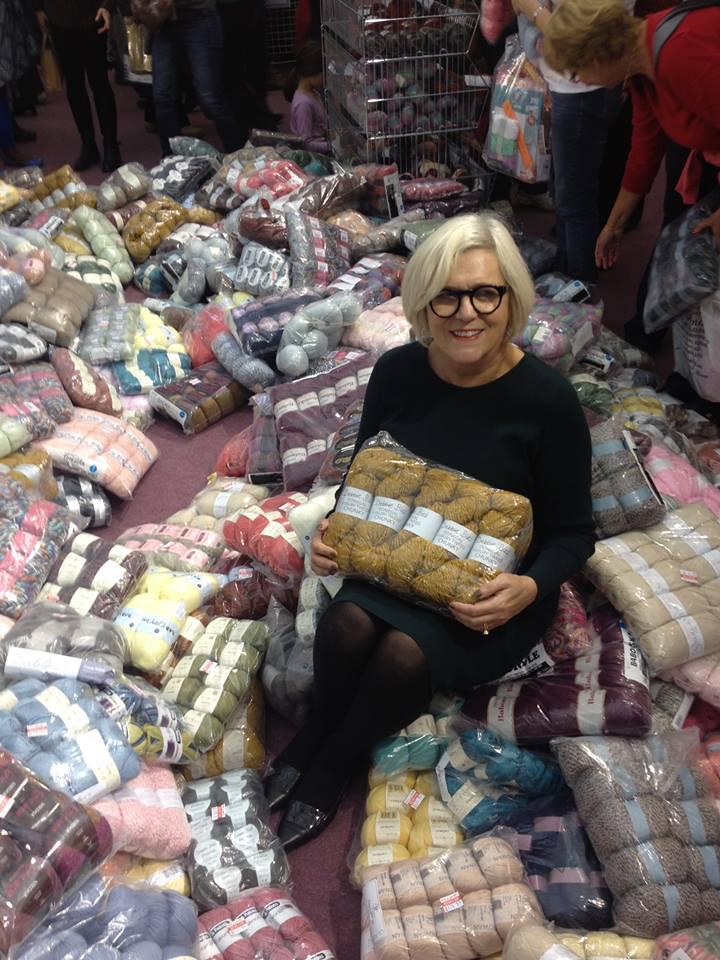 Here is Debbie Bliss finding the best seat in the house! It has to be the Black Sheep Wools yarn dive.