Steeking Fair Isle
Let's talk about steeking! Steeking Fair Isle to be precise. Black Sheep Barbara has been working away on an amazing Fair Isle tank top for her husband in Baa Ram Ewe Titus 4ply. For those who haven't heard of steeking before Barbara described it beautifully, "It's like knitting a tube and cutting it to make it into a useable fabric". The cutting is required to form armholes and the neckline. It is a very clever technique that creates a professional durable finish to a garment, plus no seams, amazing!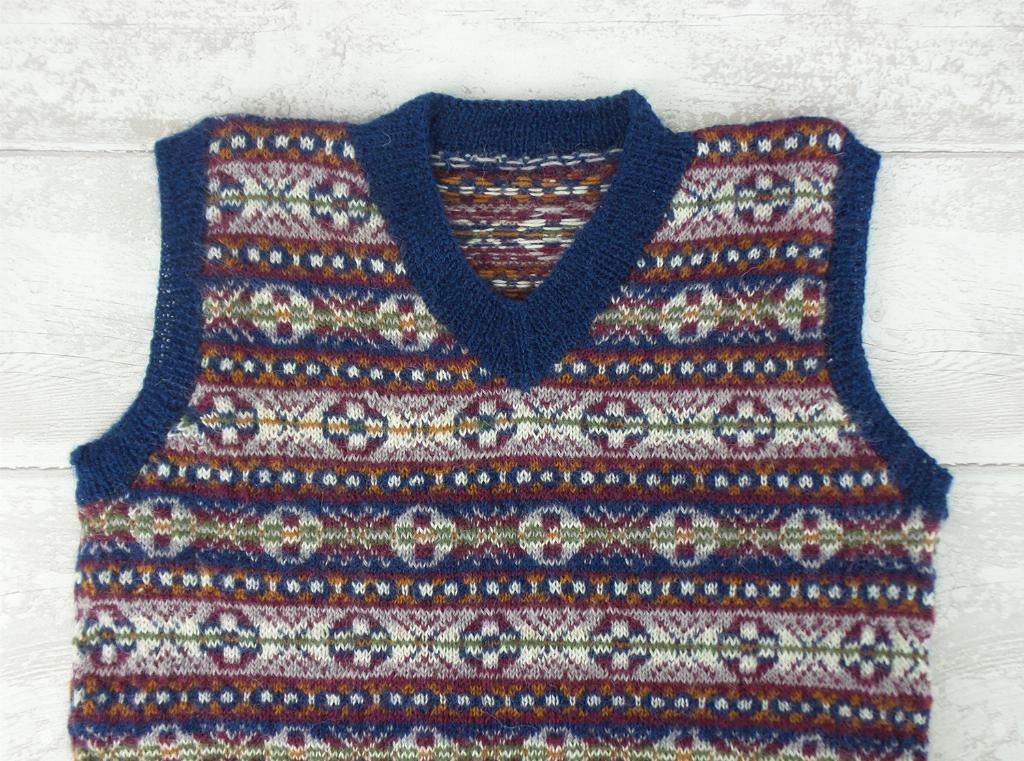 Barbara is a team leader in the Craft Barn and an incredibly talented knitter. Well, knitting isn't her only craft, she loves to do patchwork, embroidery and crochet too. If you visit the Craft Barn do chat to our staff about what they are making too, you will find that we all love having a few projects on the go just like you!

The Fair Isle tank top pattern is a design Barbara found on Ravelry - 'Machrihanish', designed by Fair Isle designer extraordinaire Kate Davies. This Ravelry pattern is available to purchase from the Craft Barn via Ravelry. For her yarn choice Barbara couldn't resist one of her favourite 4ply yarns, Baa Ram Ewe Titus. Having only ever done a steeked sample previously on a Fair Isle & Steeking workshop with Melanie Boocock (now our in store Rowan Consultant) a couple of years ago, Barbara decided to utilise her skills for a garment. As it is all knitted in the round she found the two handed Fair Isle technique really helpful to use. The beauty of knitting in the round is that there is no purl row when knitting stocking stitch. Barbara brought the tank top in at various stages of the knitting and steeking journey.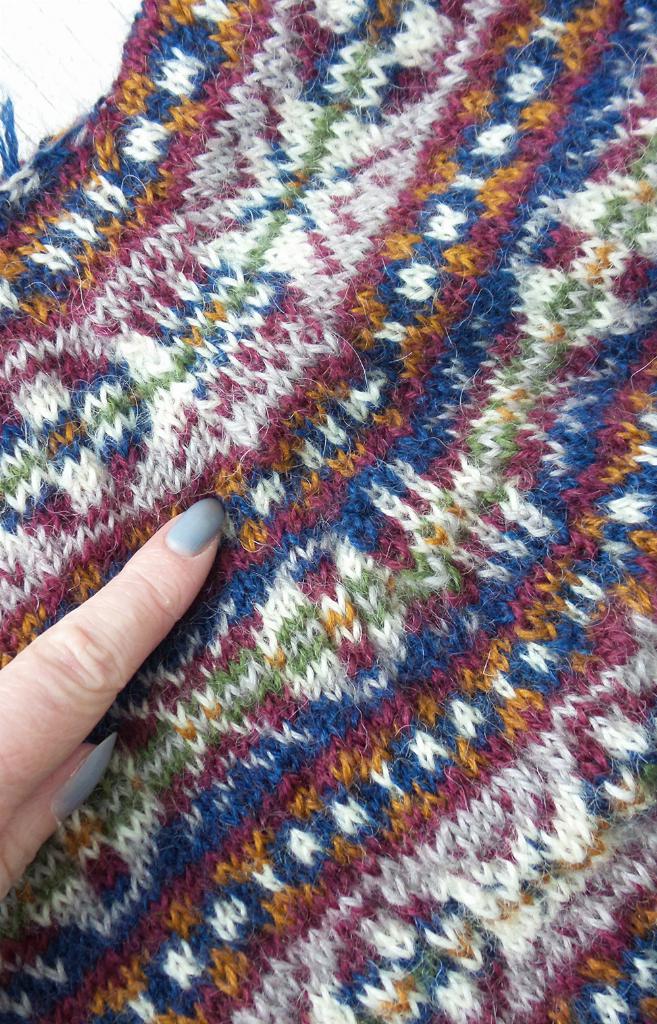 Here you can see the reinforced stitches, ready to be cut.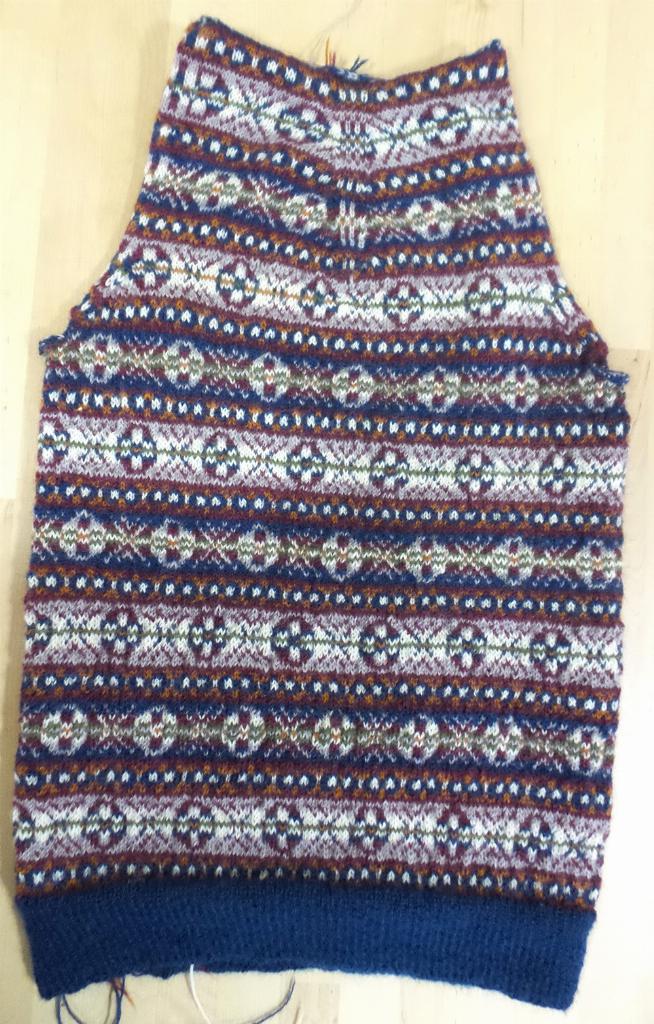 This is the front of the tank top. You can just about see that the armholes are still joined and you can see the reinforced V-neckline.



In this little video snippet you can see the reinforced crocheted edge that won't be unravel. You can see how Barbara has picked up stitches to knit the ribbed edging. It's crazy to think you can cut your knitting with scissors and it will stay intact, that is the magic of steeking!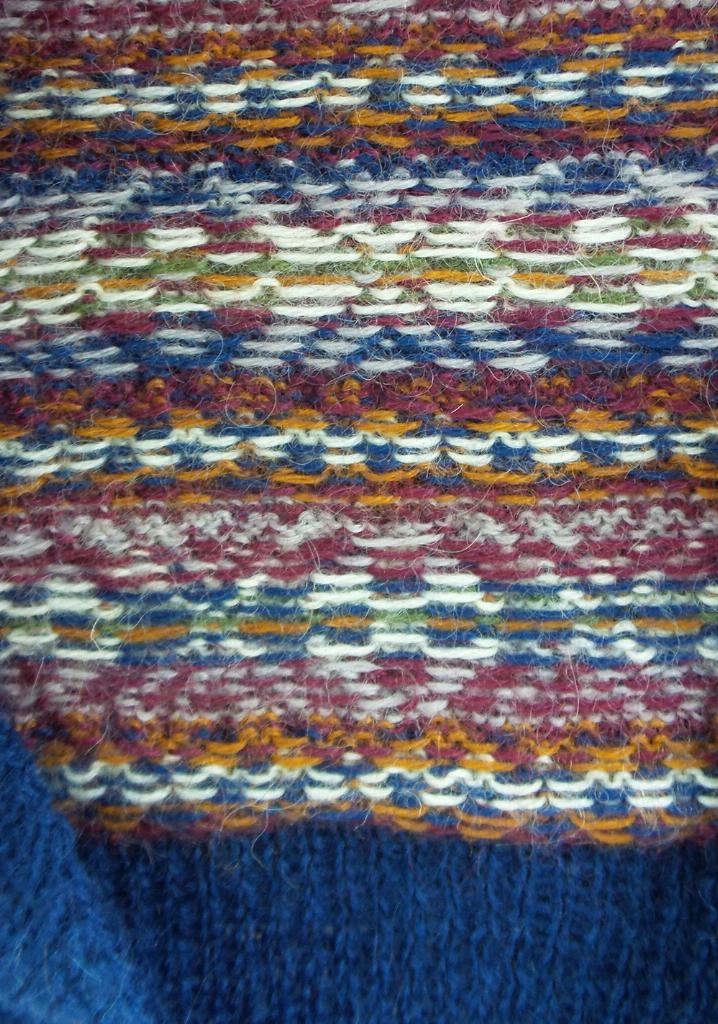 I just had to share a photo of the reverse side, it is so neat and visually pleasing.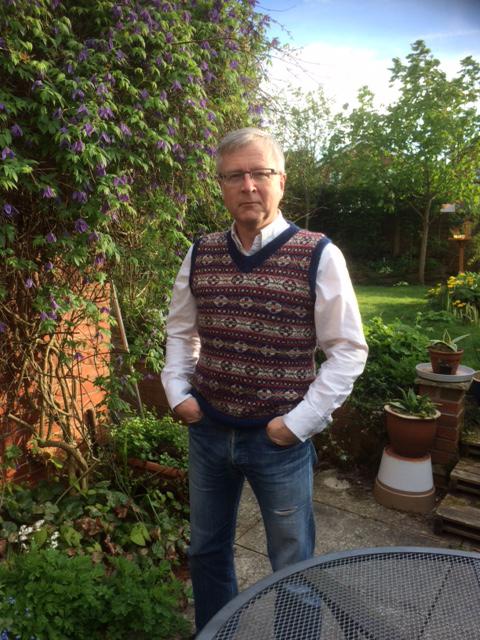 Here is Barbara's husband modelling his new tank top. Isn't it fabulous!