Knitting a ZickZack Scarf
When Black Sheep Sara started knitting a ZickZack scarf earlier this year, she caused quite a stir on our Black Sheep Make-A-Long Facebook page. Sara had spotted this stylish scarf on a friends Instagram post and just had to cast it on the needles herself. Straight away she knew which yarn she fancied trying out on this zig zag striped scarf design. It had to be Stylecraft Head Over Heels All Stars yarn. Sara chose the shades Red Pots and Splash, quite the contrasting colour combination, but when knitted together they work beautifully.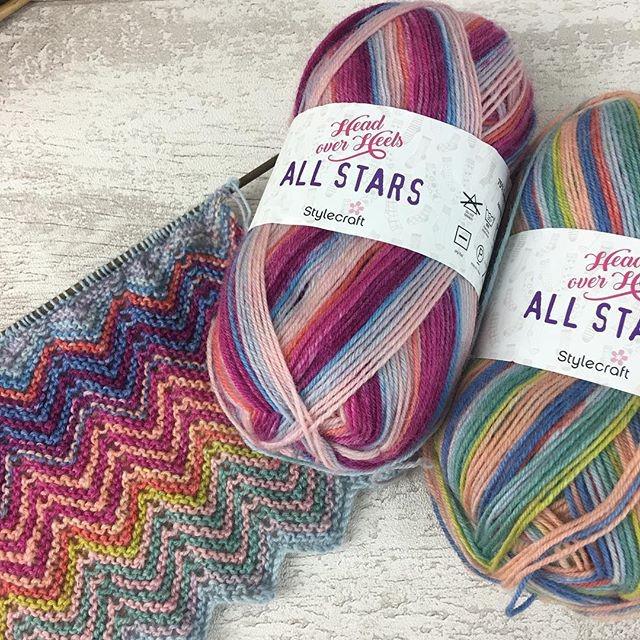 The ZickZack scarf pattern is designed by Christy Kamm and is available free from Ravelry. It was published on Ravelry in 2014 so it has been around for many years and you could well be reading this having knitted one or two yourself.

Sara enjoyed knitting her ZickZack scarf and found the pattern really easy to follow. It was a great project to pick up and just know what comes next without having to concentrate too much. Watch Sara talking about knitting the scarf in the video below.



We shared a photo of Sara's ZickZack scarf on our newsletter and Sara got lots of great comments from everyone. It wasn't long before many knitters in our Facebook group had cast on too. Many people are half way through their ZickZack scarf, but we asked if anyone wanted to share a photo for this blog post. Take a look at how different this scarf can look when you combine varying stripey or plain yarns together.



Sara's ZickZack scarf in Red Pots and Splash.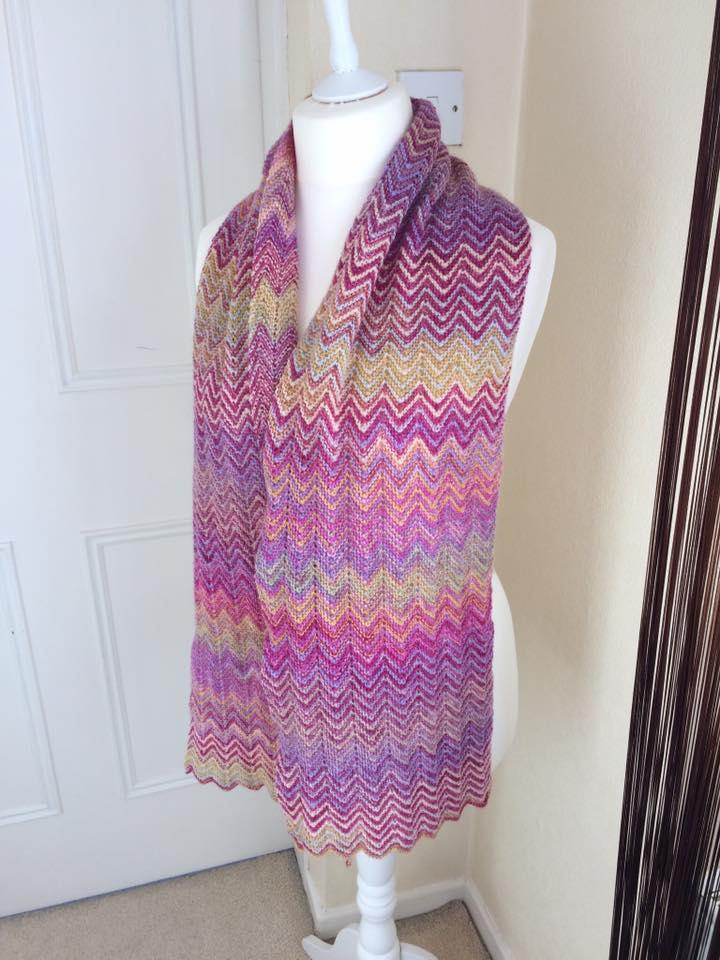 Brenda - Stylecraft Head Over Heels All Stars - Worldgate & Saltaire.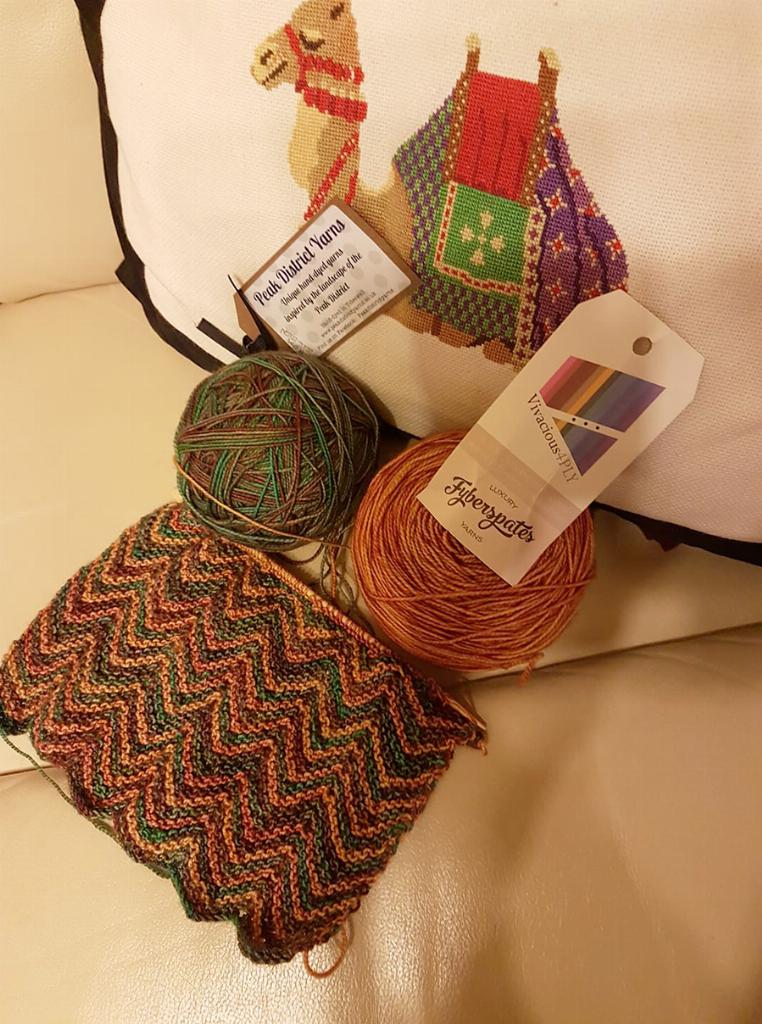 Jean - Fyberspates - Peach Bellini and Peak District yarn for the contrast.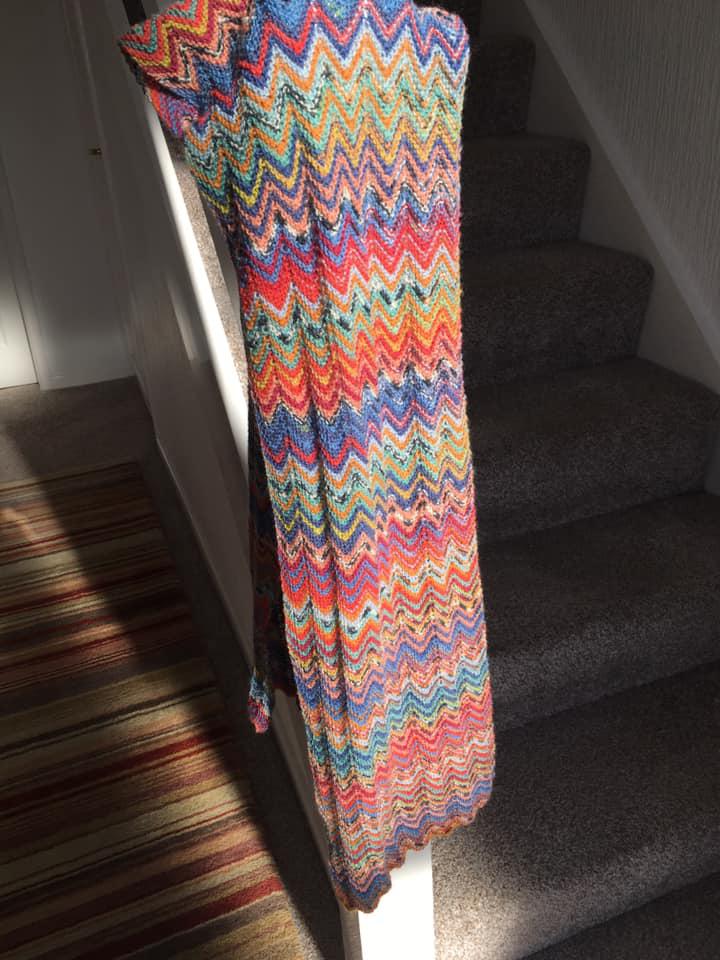 Jean - Stylecraft Head Over Heels - Red Pots and another shade which Jean didn't keep the ball band.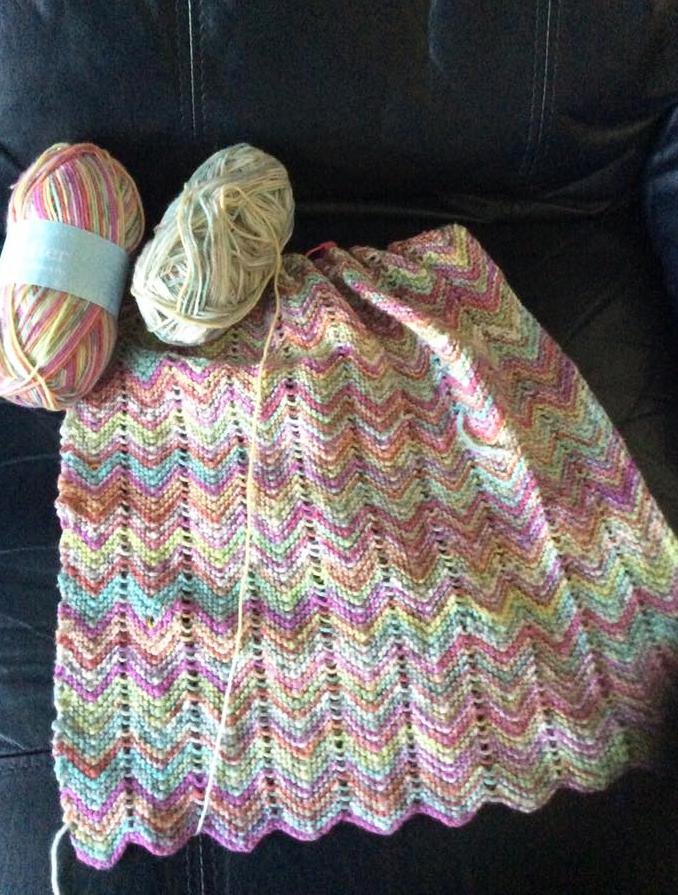 Karen - Sirdar Baby Crofter 4ply.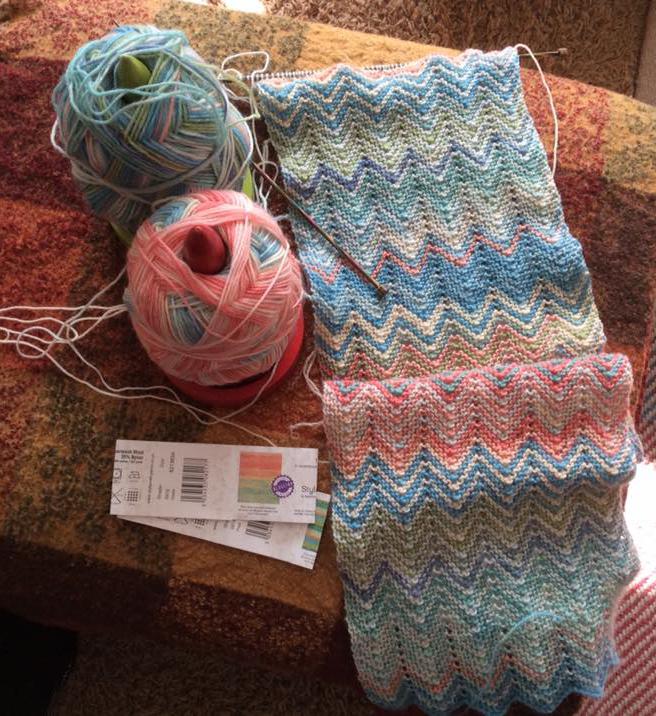 Brenda - second scarf in Stylecraft Head Over Heels All Stars - Pool and Ossie.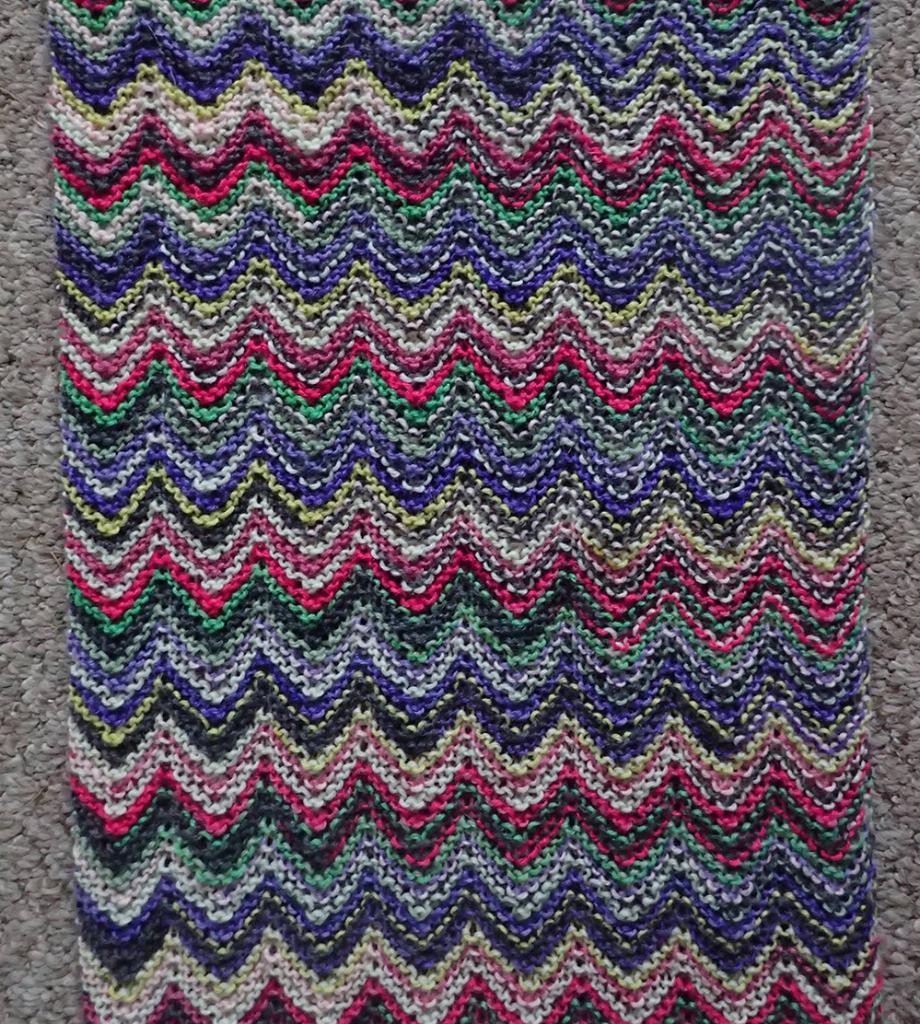 Rosa - Sirdar Heart & Sole 4ply - yellow/green and pink/purple.


Have you knitted a ZickZack scarf? What yarns did you use?