Free crochet pattern - Cherry Heart
Back in August we featured Cherry Heart as our blogger of the month. Ever since then we have been ooohing and ahhhing at all of her blog posts. Her designs are beautiful and she always chooses colours that go together so harmoniously. After reading her blog you will instantly feel inspired and raring to go. When we asked if she would like to create a pattern just for us we knew it would immediately be added to our crochet to do list. With Rico Creative Twist Super Chunky yarn as the chosen yarn, the lovely Sandra (Cherry Heart) went off and got her crochet hook whizzing away on our exclusive project.

Inspired by the snuggly and bouncy nature of the yarn, Sandra decided on designing a hot water bottle cover. Take a look - what do you think?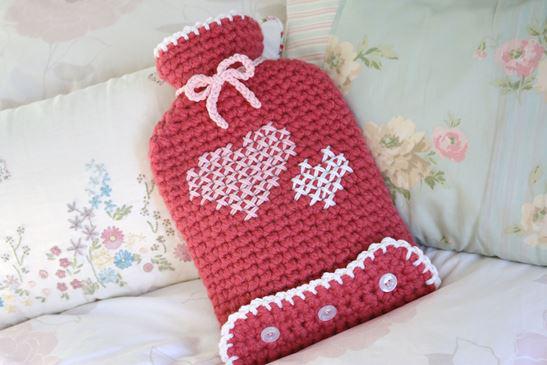 Sandra used oddments of Dk yarn to add a Cherry Heart finishing touch. The border stitch gives a nice defined edge to the shape.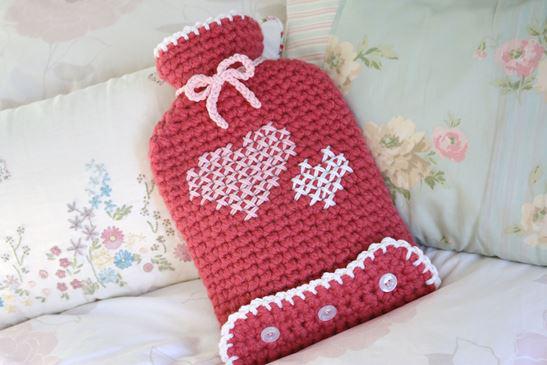 A bold cross stitched heart adds a quirky detail that personalises the design. Why not choose to add more or less hearts? Making your hot water bottle cover unique to you. Download our exclusive free crochet pattern here on our free patterns page.


Sandra came down to the Craft Barn for a visit and to show us her hot water bottle cover in the flesh. Whilst she was here we took the opportunity for a quick video and interview with Sara. Make sure you watch the video to the end where you will find a rather helpful tutorial on how to do the cross stitch onto your crocheted fabric.