Creative Christmas - A Creative Being
It has been fun working with bloggers on our #BSWCreativeChristmas campaign; seeing the initial photograph through to the decoration design arriving in the post has been really exciting. These decorations are now sat proudly on our tree. Browsing the patterns on our free patterns page and spotting them on display in store, has obviously sparked a little creativity, as we have also started to receive entries for our Christmas competition. It is great to see everyone getting involved. Everyday there seems to be a new item adding to the festivities in the Craft Barn, many members of staff have also got the handmade decoration bug and are adding to our tree. Keep an eye out next week for a blog post featuring all of the staff decorations.

Today I have a beautiful ornament to share from 'A Creative Being'. Wink has kindly designed a funky and festive ornament using her trademark mandala design. As you can see Wink has displayed the ornaments alongside fairy lights as opposed to on a tree. I can imagine these looking pretty along the edge of a fireplace or even on a door handle, adding a touch of cheer wherever they sit. Crocheted using cotton Dk yarns Wendy Supreme Luxury Cotton Dk and Rico Essentials Cotton Dk Wink has made 3 ornaments varying the colour combinations in each. Find the pattern over on Wink's blog - A Creative Being.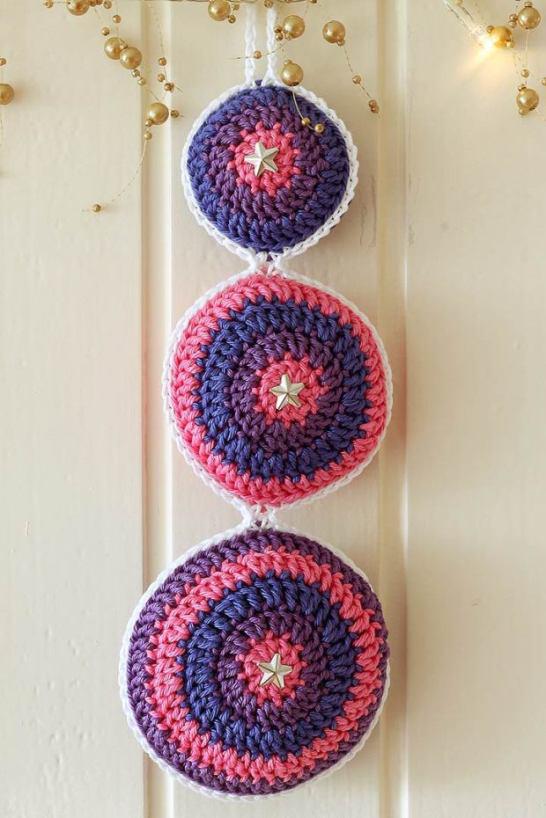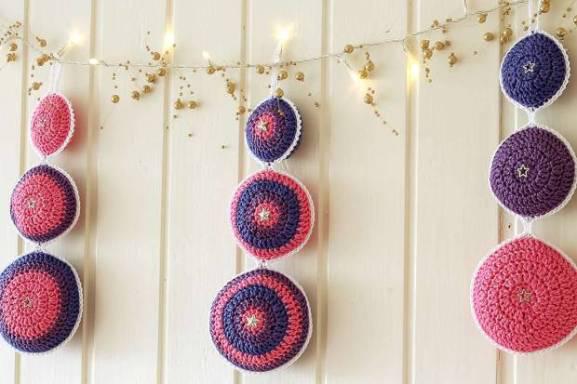 Wink has answered our Christmas questions below.......

What does Christmas mean to you?

Christmas to me means family. I know everyone says that, but it's true :) My parents got divorced ten years ago, and that changed Christmas forever. But since then, me and my siblings (I have one brother and one sister) have been celebrating Christmas together, with our partners, and I love it!

Do you always have a crafty Christmas?

I usually make something crafty to either hang on our walls or in our Christmas tree. I never plan it though; it sort of happens ;)

How do you decorate your home?

We have a very signature Christmas tree that we love! We've had it for a few years now, and every time we have it standing people compliment us on it. I usually hang some garlands with lights as well. Nothing says Christmas time like fairy lights all over the house!


Have you made any handmade gifts this year?

I have made some gifts! I did a needle felt project, and I crocheted a few items as well. I can't tell what they are or show you, since I have yet to give them.

Have you ever received a handmade gift?

I have received handmade gifts, although not for Christmas.

 

There is still time to enter our Creative Christmas competition. To find out more information on how to enter head over to our Christmas competition page now. Don't forget to share any of your festive projects on our Facebook or Twitter page with the hashtag #BSWCreativeChristmas.