Button Box Crocheted Blanket
A newbie to our blanket collection - Button Box blanket. This fabulous crocheted blanket has been designed by our very own Black Sheep Sara, in a vintage inspired colour palette. It's a delicate scalloped design with a deep border, finished off with a pretty edging in a fresh, duck egg blue hue. The name Button Box came about when we were all taking a look at the finished blanket thinking up names, Lucy said it reminded her of her Grandma's old button box, a vintage feel and the shapes created with the stitch patterns conjure the idea of buttons.
Crocheted in Stylecraft Bellissima and Stylecraft Bambino, both washable premium acrylic yarns with a silky smooth texture.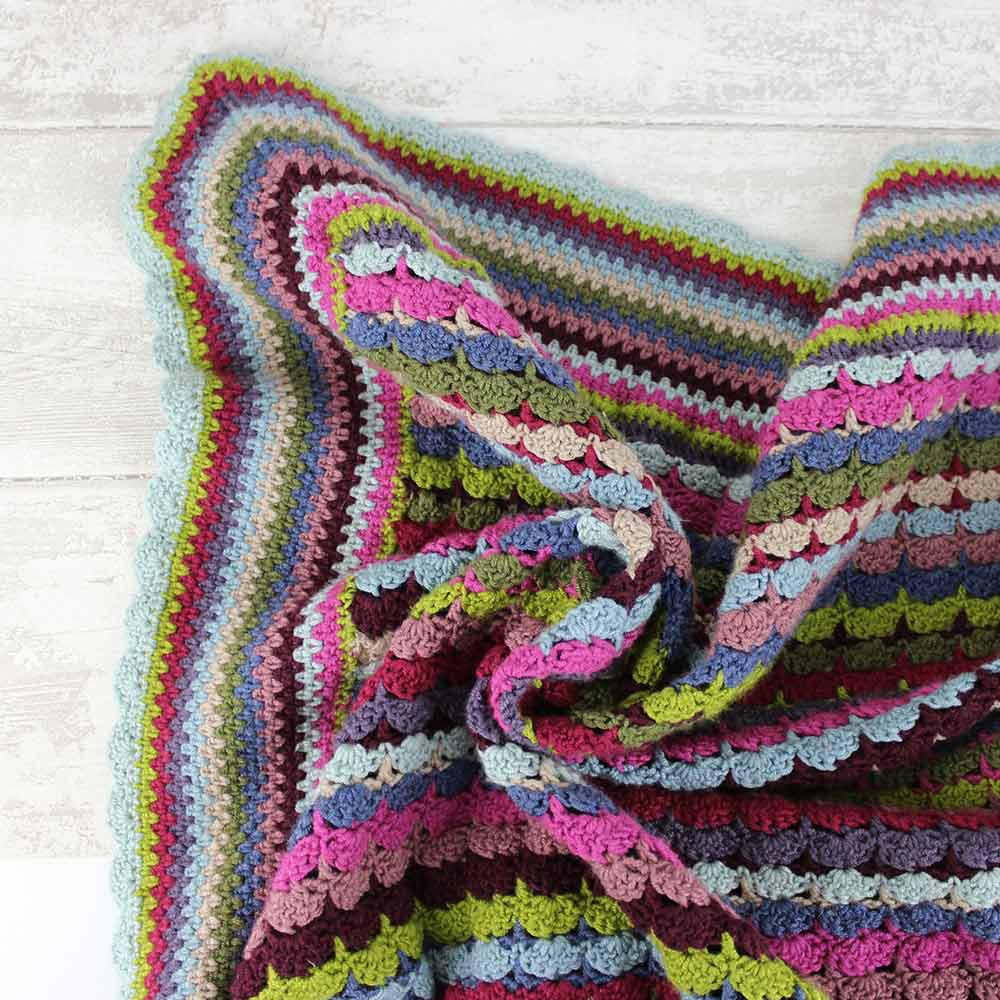 The colour pack is available exclusively from Black Sheep Wools. It includes all the yarn needed and the pattern too. In the video below Sara talks about crocheting the blanket and takes a closer look. Notice the gorgeous drape created once this yarn is crocheted up.