Blå Votter Mittens
It might be early March, but there still may be some mitten wearing days ahead of us here in the UK. Somewhere in the world it will be a mitten wearing day, whatever time of year you happen to be reading this blog post. Get your knitting needles at the ready and be prepared to need these hand warming treats in your life.
Say hello to the 'Blå Votter' mittens by Graeme Knowles-Miller. A stylish, colour work design made from Baa Ram Ewe Pip Colourwork yarn. This is a 100% British wool, 4ply yarn that comes in handy 25g balls, which are perfect for knitting fair isle / intarsia designs, plus they are ideal for small projects such as a pair of mittens. Graeme Knowles-Miller is a very talented young designer who focuses much of his work on Fair Isle. Read our Designer Q & A with Graeme on a previous blog post.




Small projects are a great in between project or a nice one to carry in your bag as your go to knitting. If you are on the bus or train, or waiting for an appointment. An on the go project is super handy to have. The Blå Votter mittens are available as a kit, that comes with all the yarn you need, pattern and an organza bag. We have three different colourway options to choose from.

We asked Graeme a couple of questions about the Blå Votter mittens -

What is the meaning of Blå Votter? 

Blå Votter is Norwegian for Blue Mittens as the pair were first imagined in dark blue and white, a classic Scandinavian colour combination on a very traditional style of mitten. But being creative allows the knitter to make these in whatever colourful combination they can think of.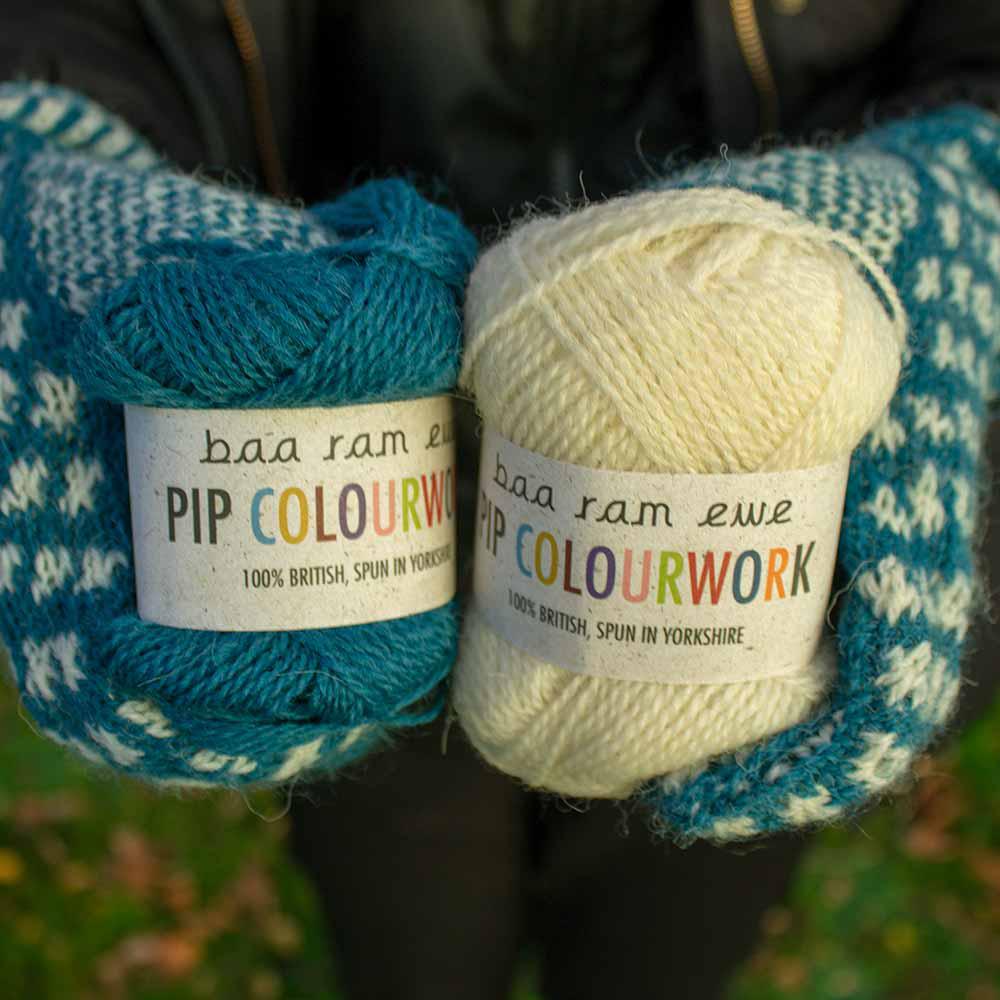 What was the inspiration behind these beautiful mittens?

Inspired by bold contrasts of the Fjords in winter, these mittens use a simple motif using stranding of two colours to make them perfectly toasty for chilly afternoons or walks in the snow. Sharp blues and crisp whites reflect the harsh beauty of Norway's coastal landscapes.

Your mittens would make the perfect gift, do you make any handmade gifts?

Yes of course! For Christmas I made lovely thick stockings to hang over the fire and plenty of edible goodies to go in them such as Florentines. As with most people I would like to make more but time is always against you. As a designer you're always looking way in to the future which often means you bypass events like Christmas or peoples birthdays. No matter how hard you try there just aren't enough hours in the day.