Baa ram ewe Show & Tell
In February we held an afternoon Show & Tell with two of the lovely ladies from baa ram ewe - Verity and Rachel. Rachel is the Business Development Coordinator and Verity is the founder of baa ram ewe, originally setting up the baa ram ewe yarn shop in Leeds many years ago. From here Verity went on to create her own yarn brand - baa ram ewe, sharing the delights of British sheep breeds. The shop is still there today and continues to stock many brands alongside their own ever growing collection.

[caption id="attachment_11529" align="aligncenter" width="400"]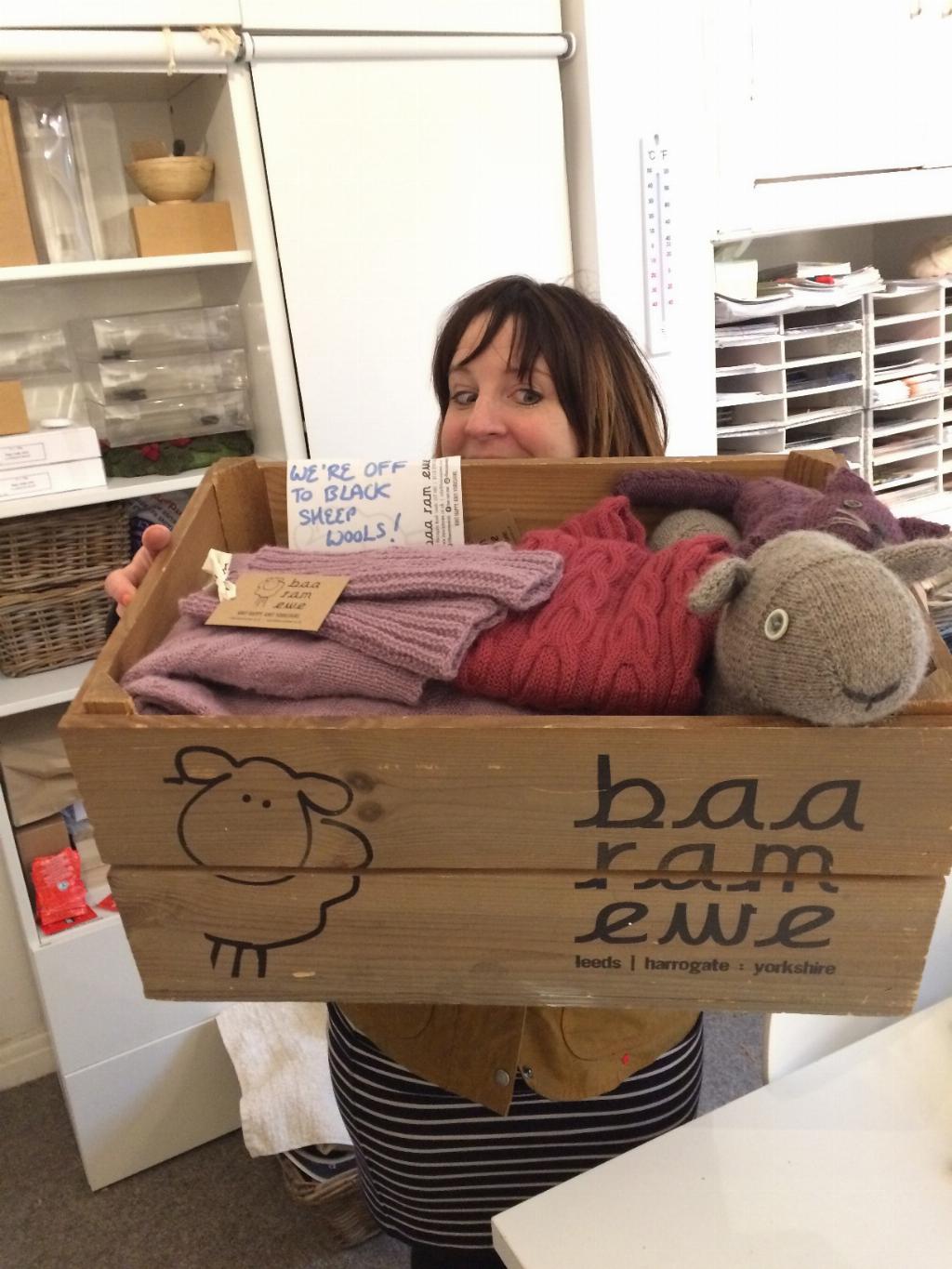 Verity packing all sorts of goodies to bring to the Craft Barn[/caption]

[caption id="attachment_11532" align="aligncenter" width="400"]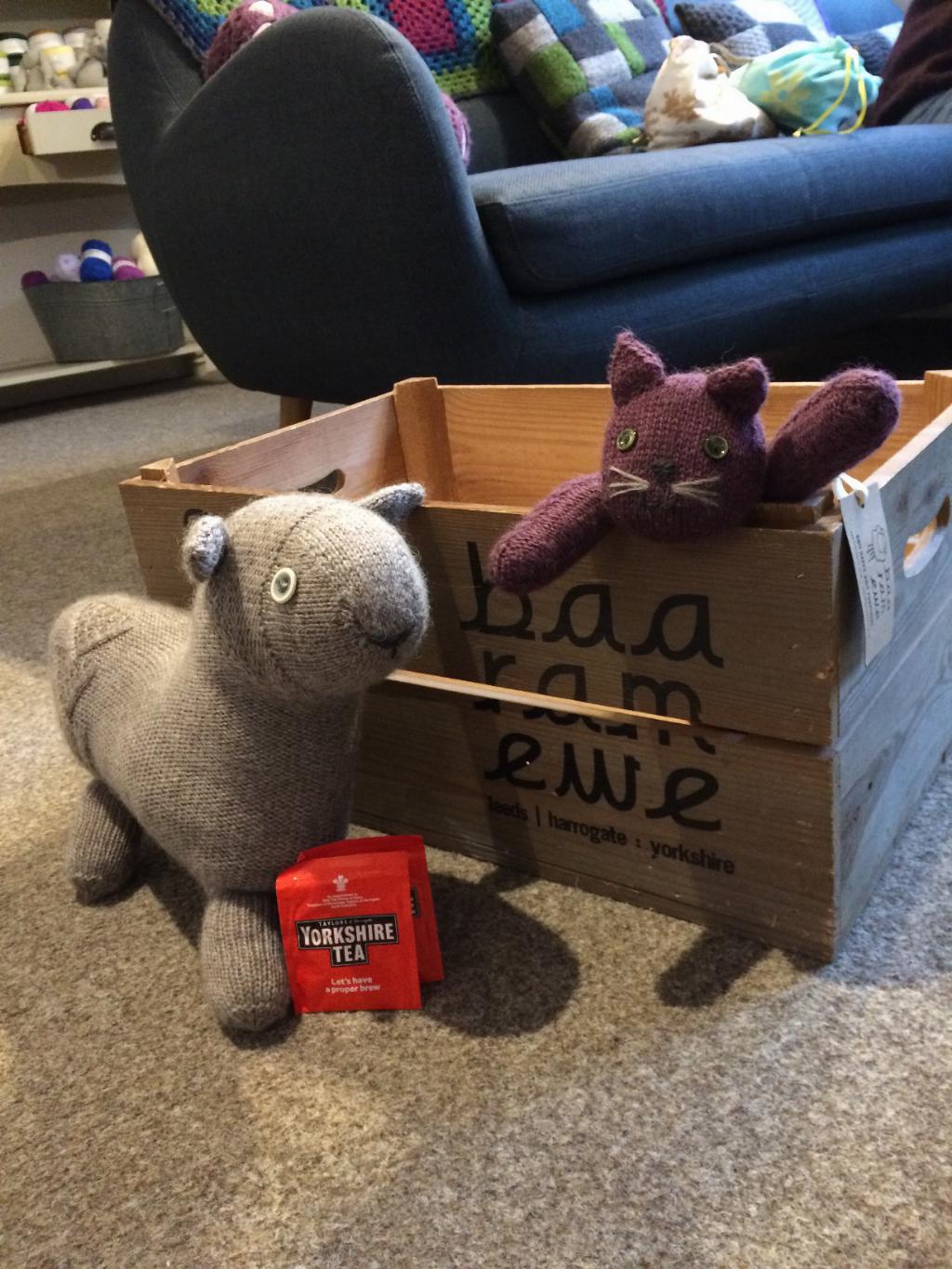 Moggy and the sheep preparing to leave Yorkshire with vital supplies![/caption]

All of the baa ram ewe yarns are made in Yorkshire, using Yorkshire sheep breeds, British sheep breeds and fibres. Which are spun in local mills before being wound into scrumptious hanks of irresistible yarn. The range includes three different yarns - Titus 4ply, Dovestone Dk and Dovestone Natural Aran.

[caption id="attachment_11526" align="aligncenter" width="500"]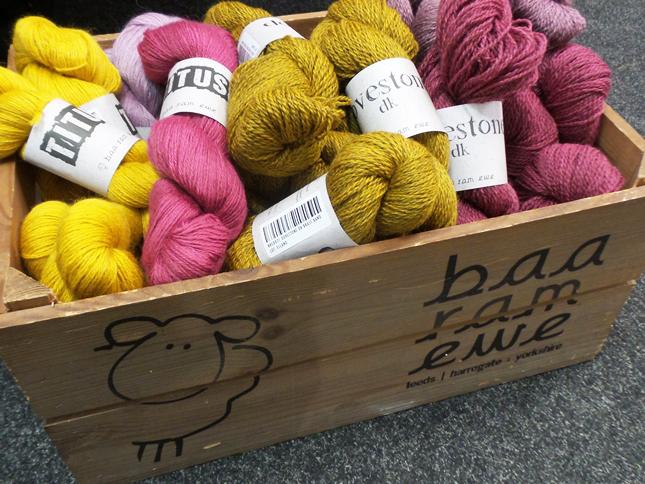 New shades of baa ram ewe Titus & Dovestone DK[/caption]

It was exciting to celebrate the launch of their spring collection with team in store. For spring baa ram ewe have launched new shades, a new pattern book and their Titus mini balls tubes.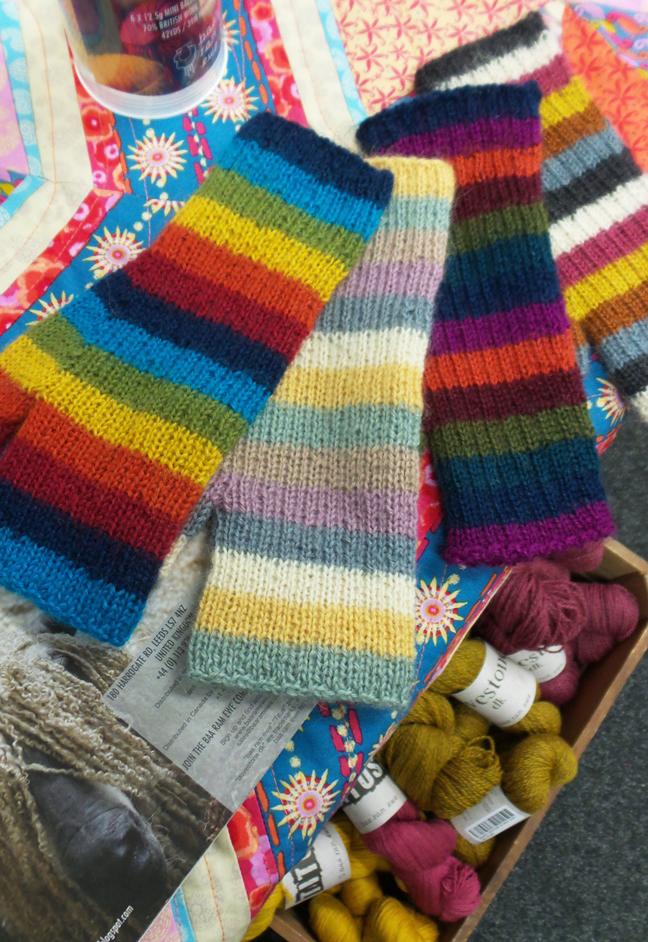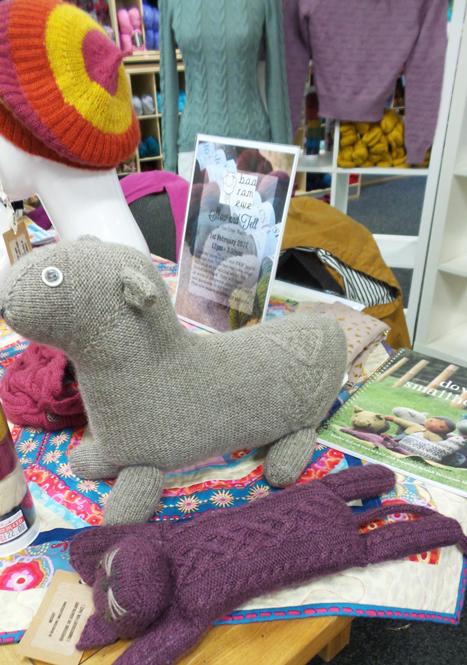 I found it really interesting to hear Verity talk so passionately about yarn, talking about using British fibres, in particular Yorkshire sheep breeds, such as Wensleydale and Masham. All of their yarns contain a percentage of Wensleydale. See below a pic of this long haired sheep.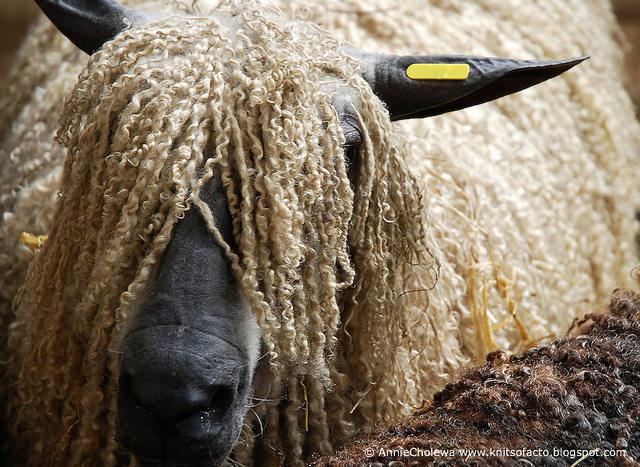 One of the snippets of information she shared that sent my creative mind into overdrive, was her staff 'new shade idea' meeting. What an exciting meeting that would be to be involved in! Verity said that all members of the team bring forward their suggestions and they discuss shade ideas and come up with names once decided too.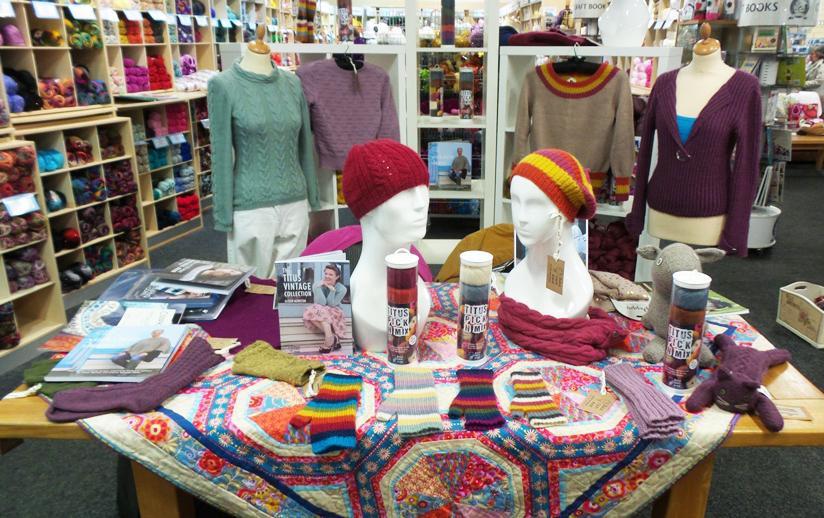 The latest book Titus Vintage Collection features one of their baa ram ewe customers, Alison, as the model. This reflects the inclusive welcoming nature of the brand. Their photographer also works in the shop and they use local Yorkshire hotspots for photoshoots. The brand is very much a Yorkshire brand. You will notice pattern names in Yorkshire Shores such as Robin Hood's bay and Filey.
The Titus Vintage Collection is made up of vintage Sirdar patterns from the archives that have been re-worked in a modern format. This book introduces the gorgeous new palette of colours too, perfect shades for spring.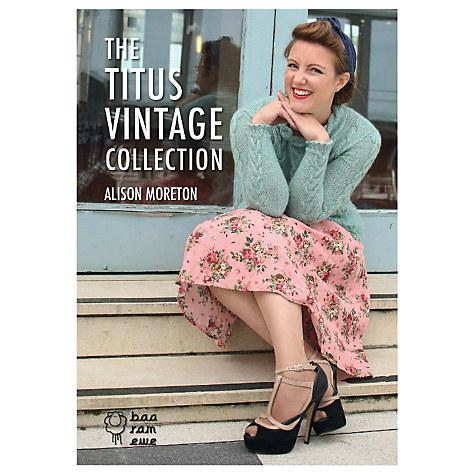 [caption id="attachment_11530" align="aligncenter" width="350"]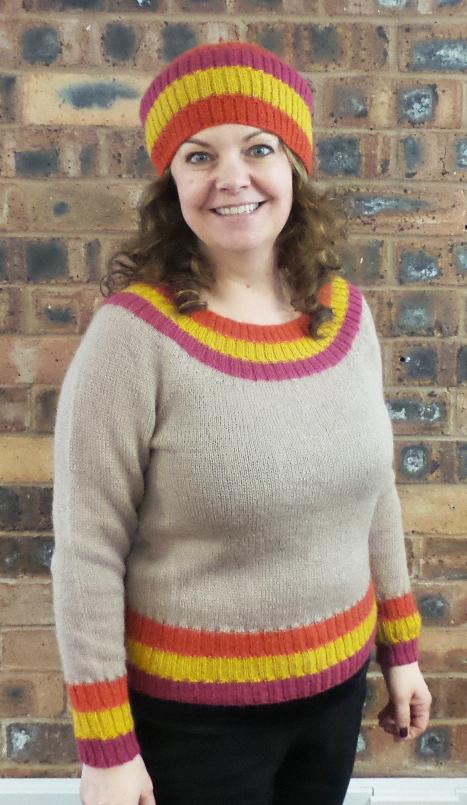 Sara couldn't resist trying on one of the sweaters from the Vintage book.[/caption]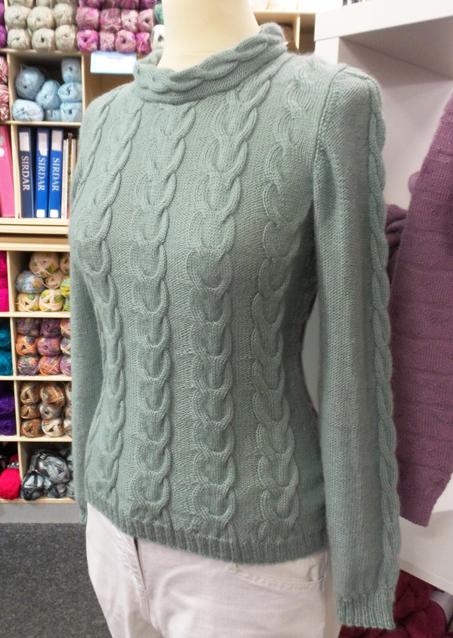 Watch the video below of Sara chatting to Verity and you will see her warm, friendly nature shine through along with her passion for yarn. Thank you so much to both Verity and Rachel for a fun, relaxed afternoon at the Craft Barn. We really did enjoy having your energy and enthusiasm fill the shop on a Wednesday afternoon.