Blogger of the month - September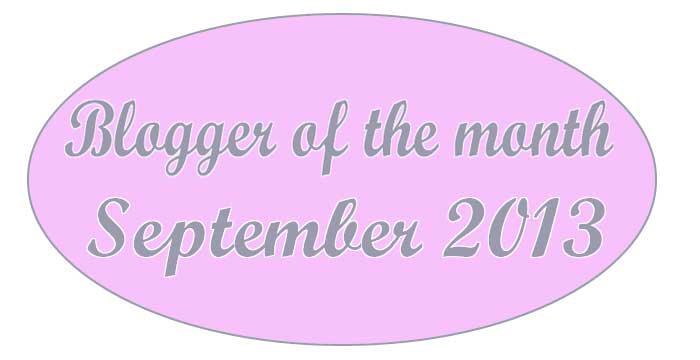 It's that time again, to share the latest 'Blogger of the month' winner. The votes have been counted and a huge congratulations goes to................Lulu Loves! A beautiful blog where you will find oodles of inspiration, not just in Emma's (the blog author) crochet but also her photography, which echoes the Lulu Loves style effortlessly. Emma has answered a selection of questions to help us discover more about her and her crochet




How long have you been blogging? What made you decide to write a blog?


Nearly 3 years now, I started blogging to document our family life and encourage me to be more creative!

Who taught you to knit / crochet?

I taught myself to crochet using YouTube tutorials. A friend and I started learning at the same time; we spent lots of afternoons discussing how to do this or that!

What was your first ever crochet project?

My first project was a granny square blanket – albeit a small one. It was great for learning the basic stitches and techniques like joining.

Do you watch TV or listen to music while you crochet? If so what?

When I'm working on projects for other people I usually crochet at the table with the radio on so I'm not distracted. In the evening's when I crochet for myself I sit in front of the TV, I like to watch Game of Thrones, Supernatural, True Blood – total escapism! I usually watch them on DVD so I can sit through a couple in one evening.

Is there a crocheted project that you treasure? Made by yourself or a handmade gift from a loved one?

I love the granny square blanket I made for Lulu. I used Rooster Almerino in the softest colours. It took me nearly a year to finish but it was worth it. I've told myself I'll make one for each of the children in a different palette.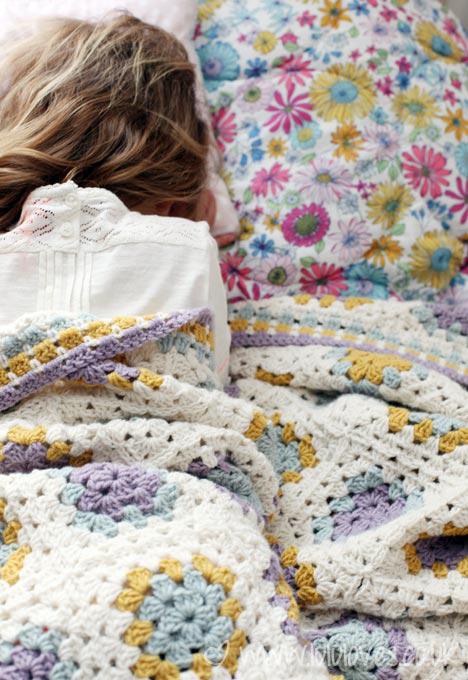 Where do you find inspiration for a new project? E.g. online, local yarn shop etc. Do you choose the yarn or pattern first?

I'm often inspired by yarn. I'll pick something up in the yarn shop and not be able to put it down, and then I'll do a quick run through in my head of projects I could use it for!

Do you follow other blogs? If so which blogs?

I don't get as much time as I would like but when I do have 10 minutes to spare I like to read: Slugs on the Refrigerator, Claireabelle Makes, One Sheepish Girl, A Beautiful Mess, Easy Makes Me Happy.

Do you have any advice for new bloggers?

My biggest piece of advice would be to blog about what you love – then it's never a chore.

Do you read any craft magazines? If so do you have a favourite?

I've been reading a lot of crochet magazines recently, particularly Inside Crochet and Simply Crochet – I love their fresh approach and I always find something I want to make.

If you would like to be featured as our blogger of the month or there is a blog you are just bursting to share with everyone; head over to our blogger of the month page and nominate your favourite now.